HOLIDAY RENTALS IN TARIFA
Let us introduce you to the most stylish holiday rentals and stunning locations in Tarifa. If you're looking for an exceptional and unparalleled experience, let us help you find a home tailored to you.
Our apartments, townhouses, and country houses and villas in Tarifa are authentic design gems, meticulously cared for down to the last detail to ensure an incomparable experience.
We cater to those seeking much more than a simple holiday rental. Our accommodations are ideal for families, couples, and groups of friends. With our extensive experience in the industry, we will help you find the perfect stay that suits your needs and preferences.
Allow us to be your guide in the search for the perfect getaway. Find your holiday rental in Tarifa with us and let yourself be seduced by the authentic essence of southern Spain.
NEED HELP FINDING YOUR IDEAL HOLIDAY HOME?
Every property is carefully curated by us and they are continually under review, we know the houses and their owners well putting us in the best position to offer you honest guidance.
The best properties in Tarifa for unforgettable holidays
At Tarifa Beach Houses, we take pride in working closely with our clients to ensure that each of our accommodations meets the highest standards. We want your holidays to be truly unforgettable, which is why we offer a wide selection of properties in Tarifa that suit your needs and preferences.
Whether you're seeking sea views, a central location, or a peaceful retreat, we are here to help you find the perfect stay. All our properties are equipped with modern amenities because your comfort is our priority. Discover the magic of Tarifa, and let us be your trusted companion on this exciting holiday adventure.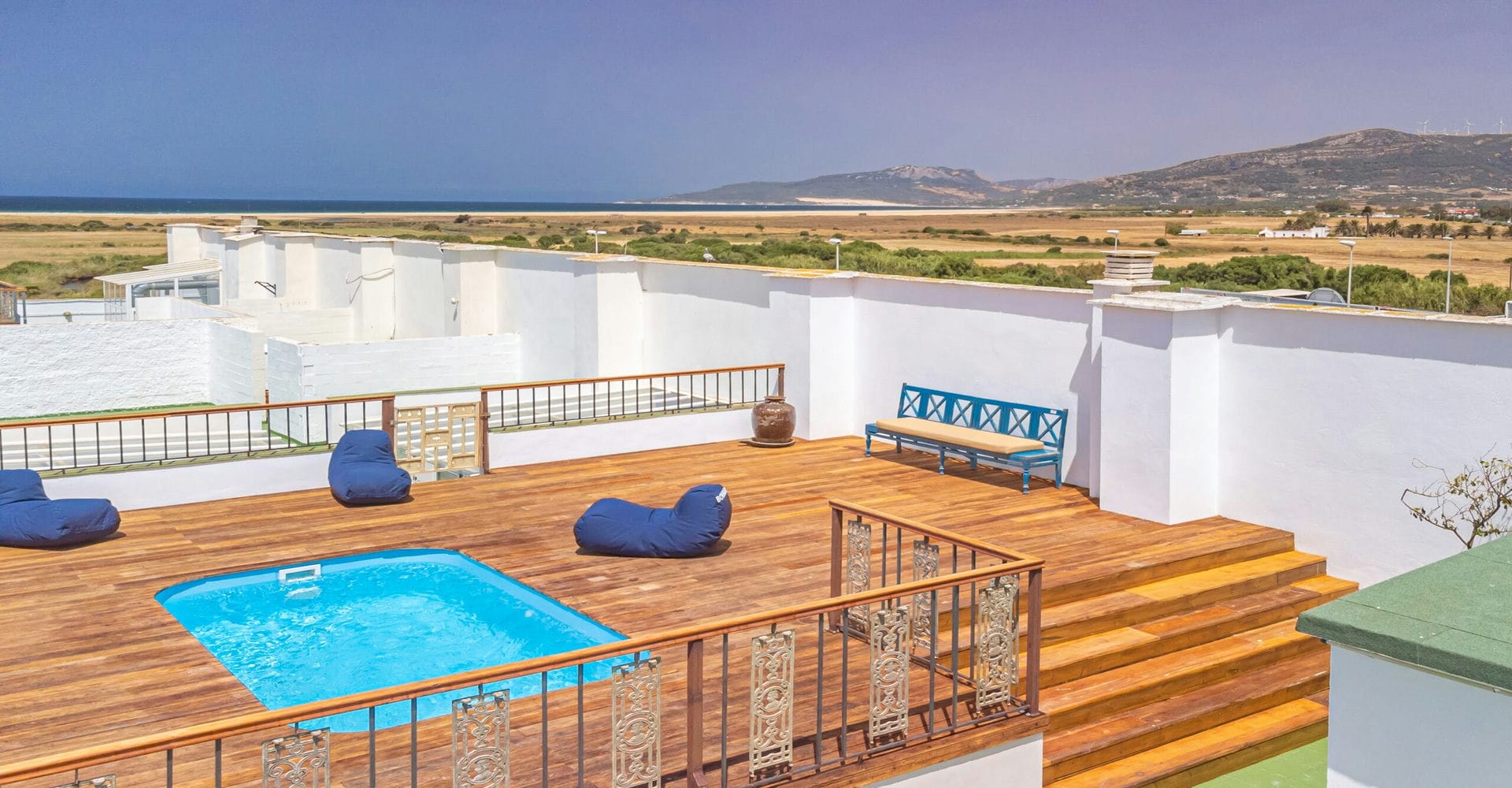 Retreat to one of our rural villas or country houses
If you're looking for a peaceful and authentic retreat, our country houses in Tarifa and surroundings will perfectly suit your needs. Immerse yourself in the charm of rural life while enjoying the natural beauty of Tarifa and its surroundings.
Our country houses, nestled in nature, offer you a cosy refuge away from the hustle and bustle of the city, with all the comforts you need for a comfortable and unique stay. Enjoy spacious areas, beautiful gardens, and breathtaking panoramic views. Whether it's a family holiday, a romantic getaway, or a disconnecting experience, our country houses in Tarifa will provide you with unforgettable moments amidst nature.