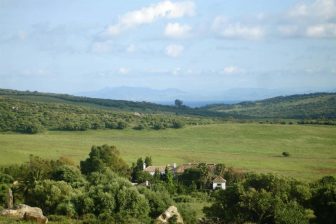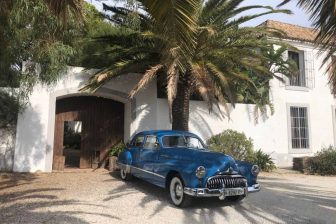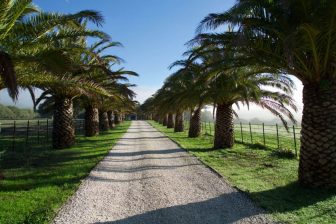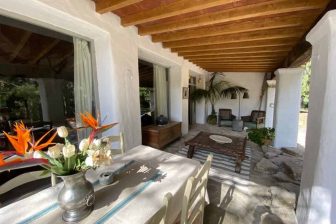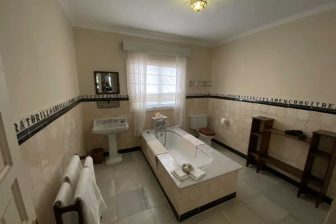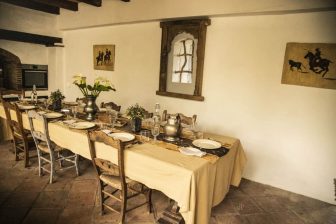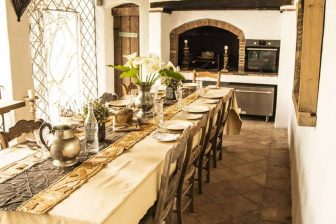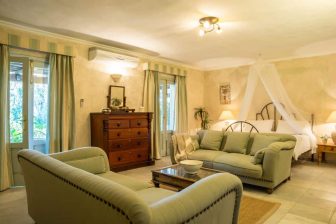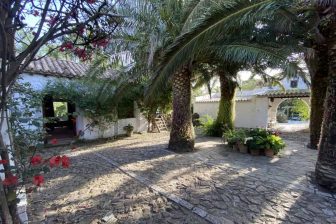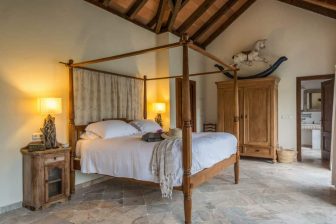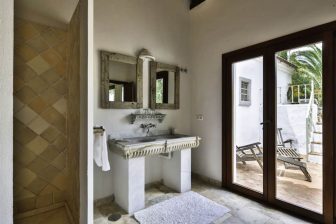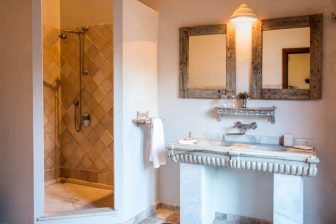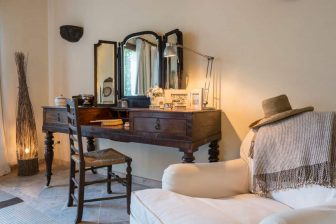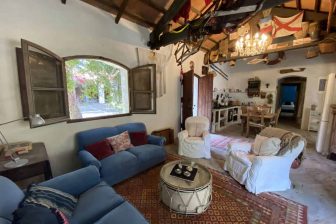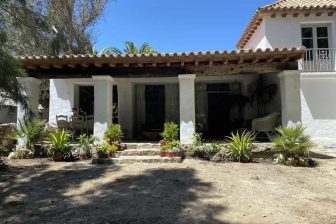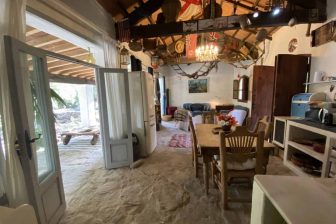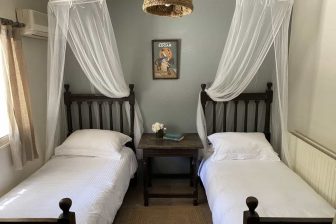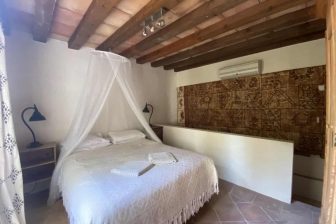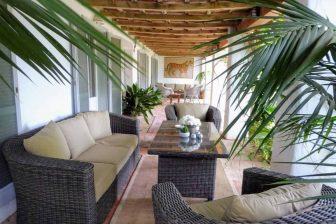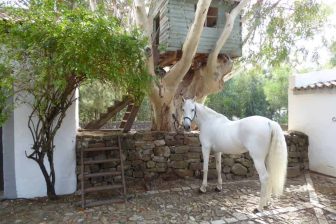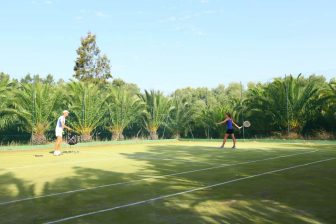 The epitome of casual chic …Orange groves, peace and quiet and eagles soaring.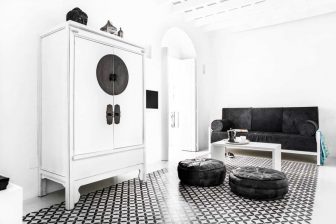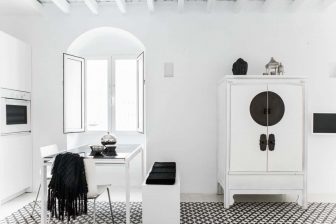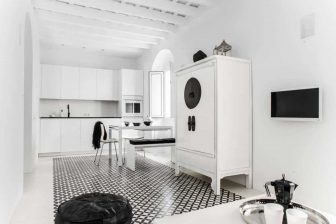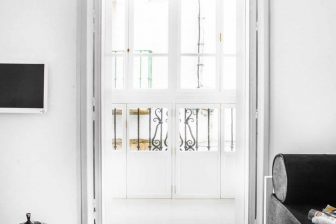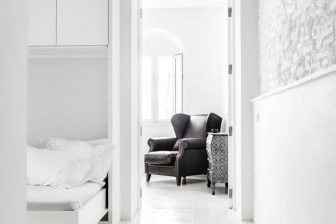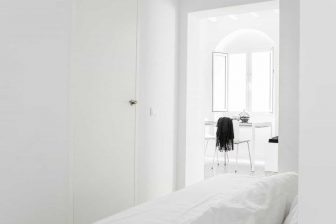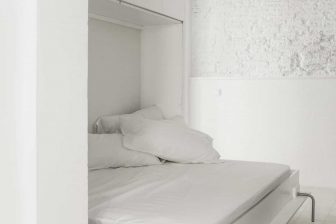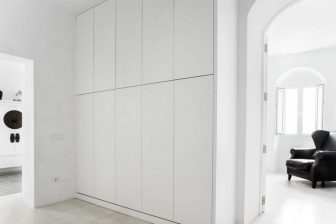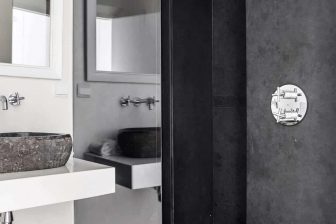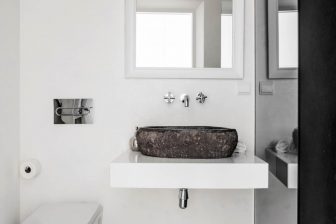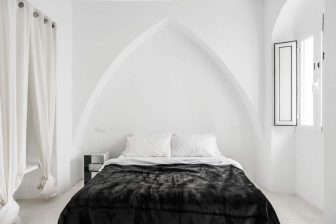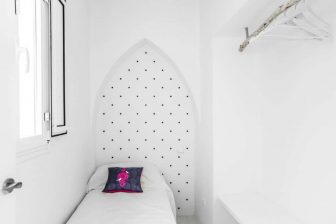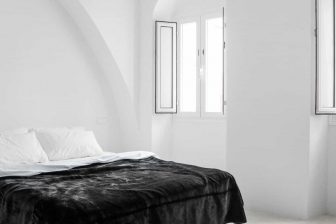 Historic Old Town, Tarifa
Monochrome apartment with views on to the delightful Plaza del Angel and the Saint Francis de Assisi Church in Tarifa's historic old Town.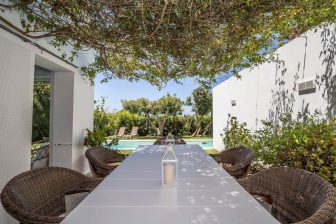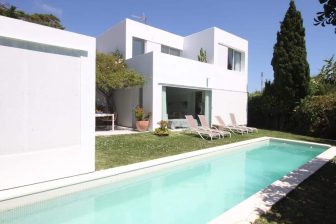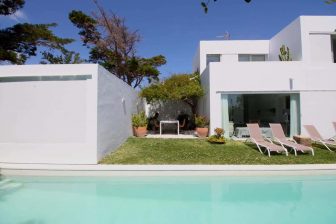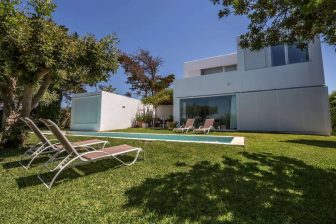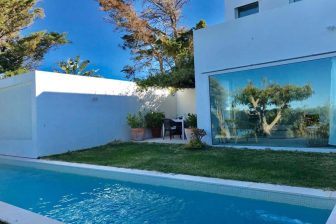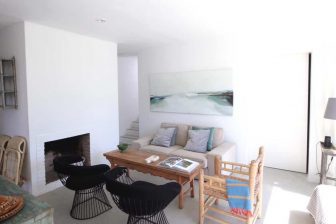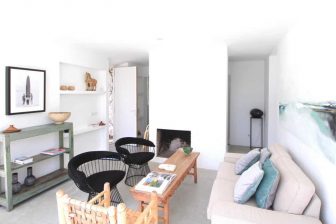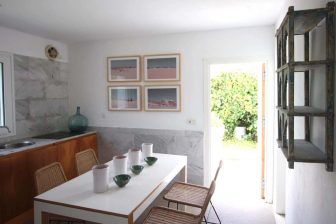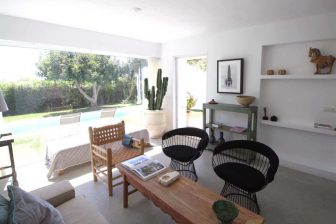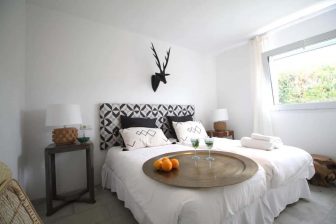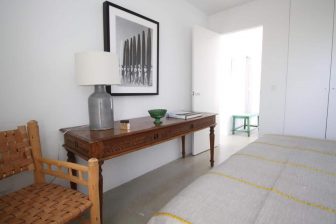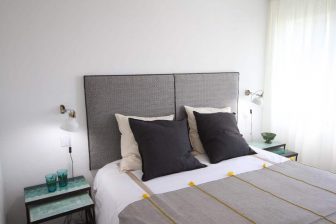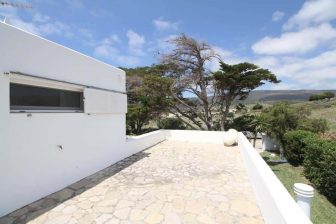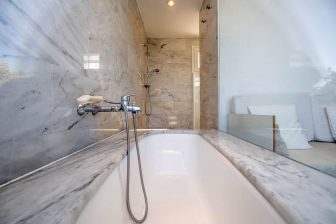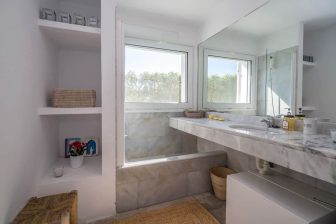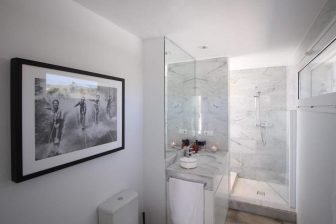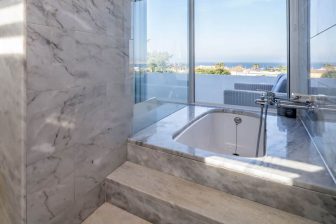 Modern home just 300m from Bolonia Beach! Beautiful interiors; a wonderful choice for your holidays.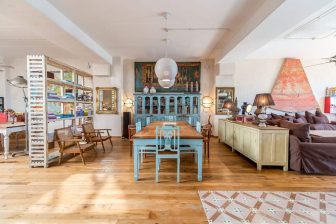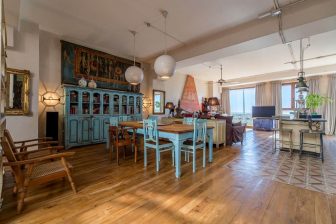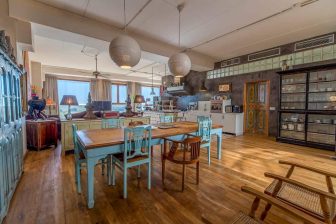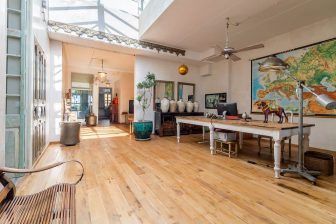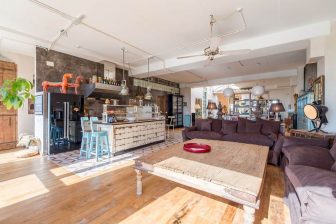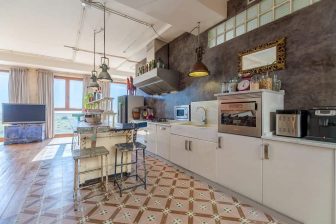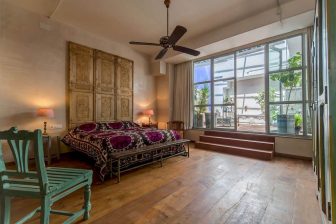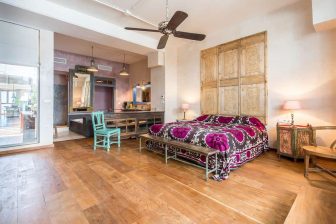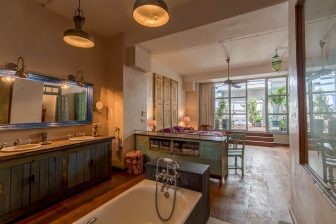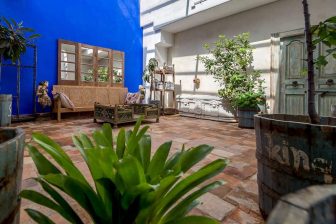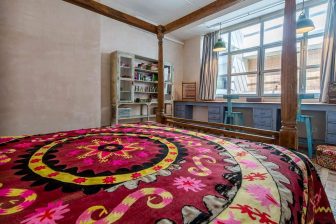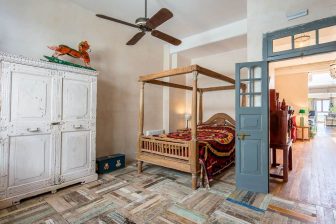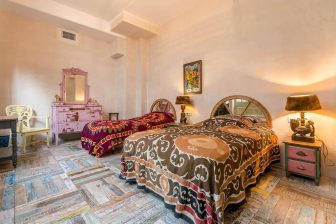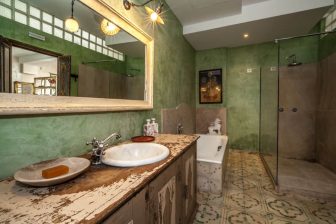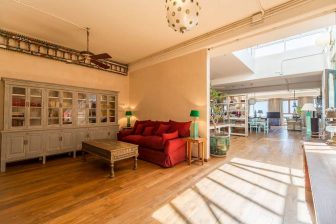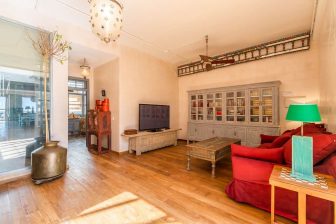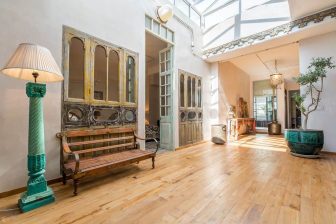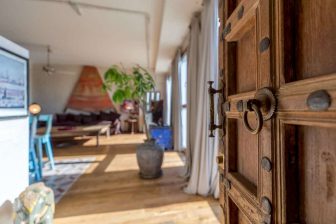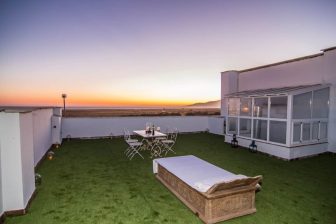 La Vega Tarifa New Town, Tarifa
Magnificent 280 m2 three bedroom loft apartment with 130m2 of exterior terraces and sea views; prolific use of Indian antiques, coupled with the warehouse dimensions gives the apartment a really decadent feel.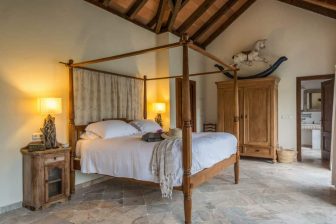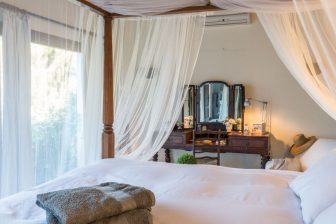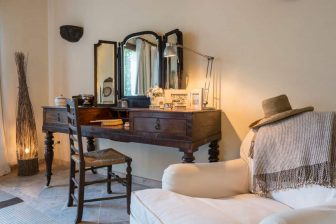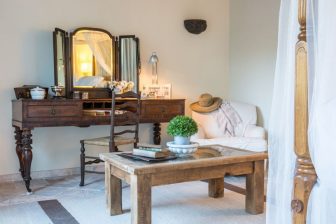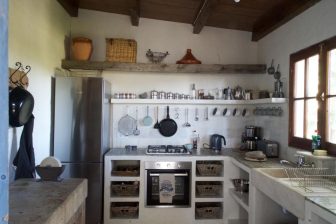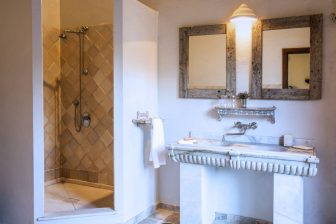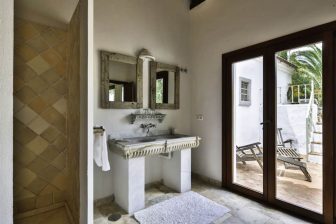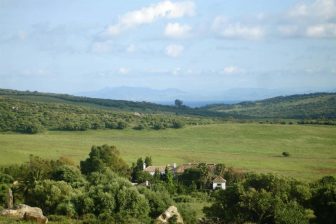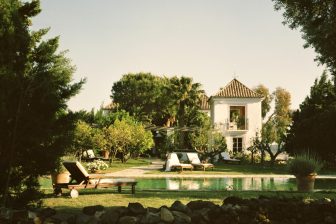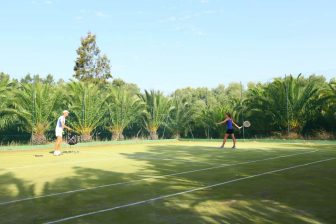 Bougainvillea Suite at Andalusian Farmhouse
A spoiling self-catering suite at a traditional Andalusian farmhouse, with pool, tennis court and 80.000m2 of land to enjoy, plus just ten minutes from the Tarifa and Bolonia Beaches.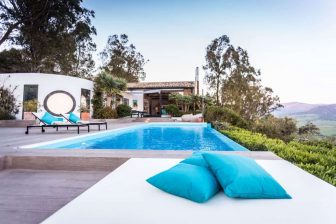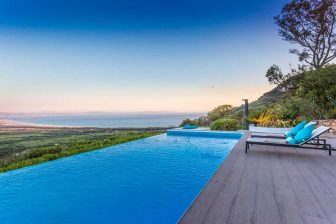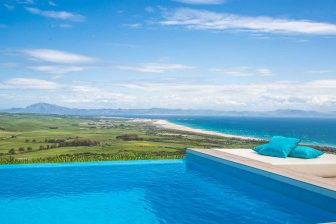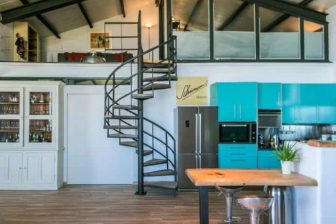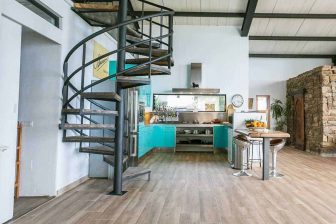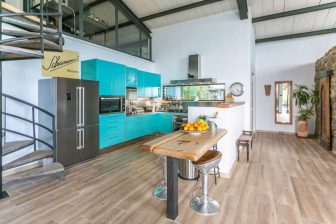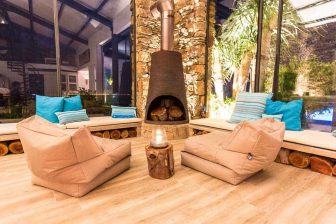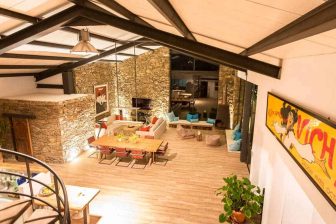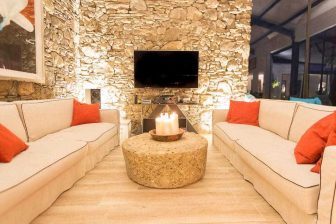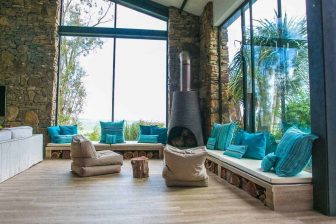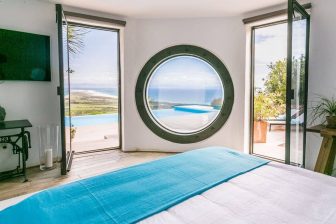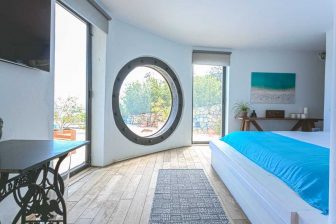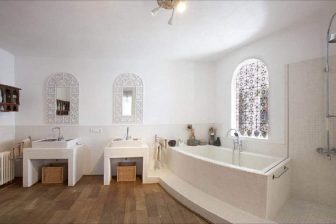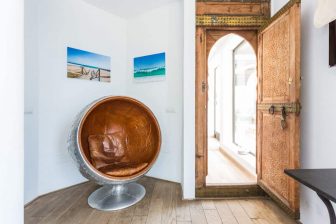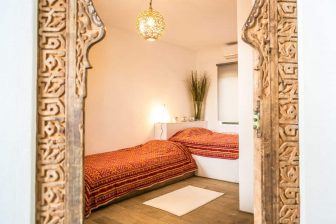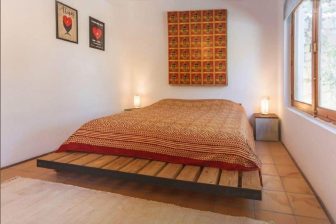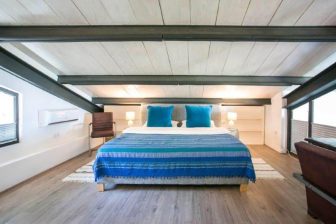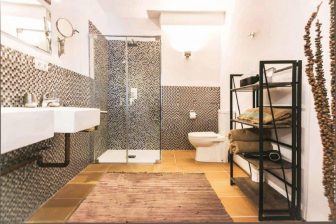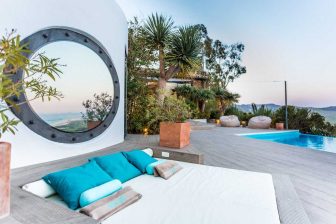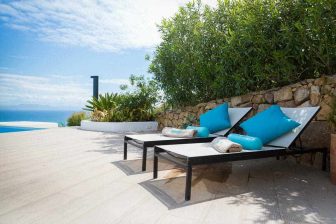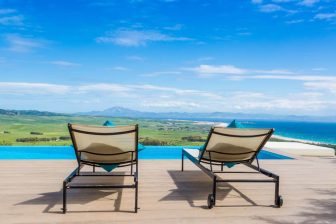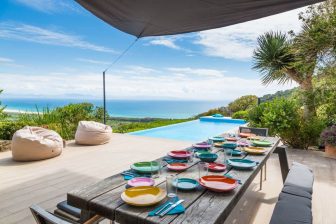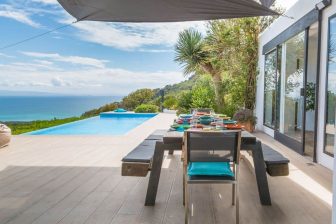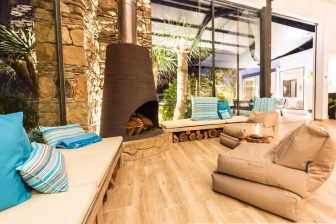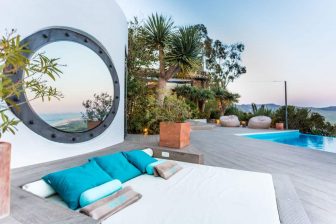 The ultimate house for your holiday! Location, design, infinity pool, view; nothing can be improved on…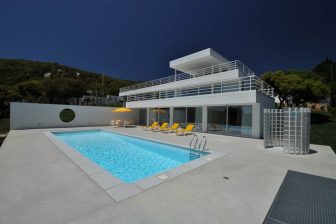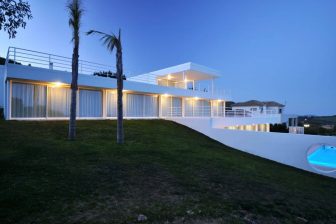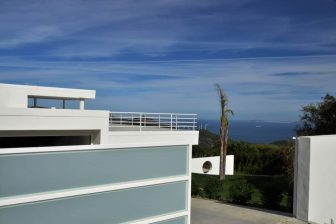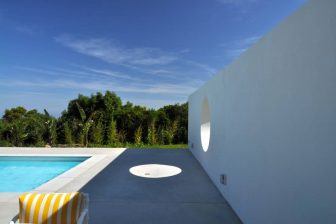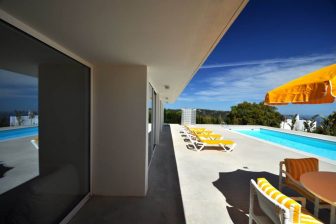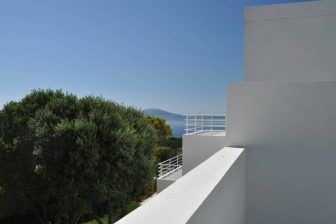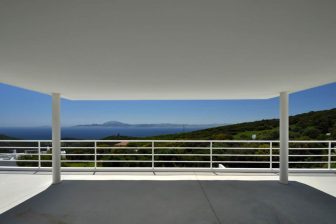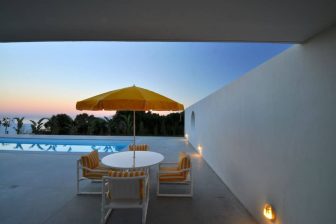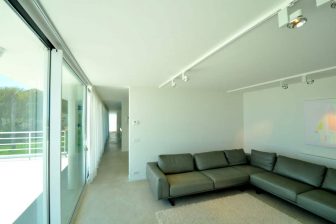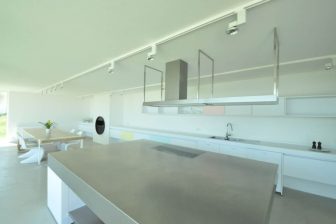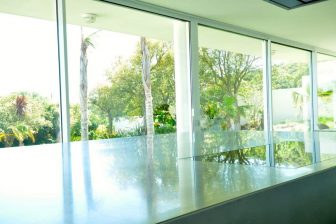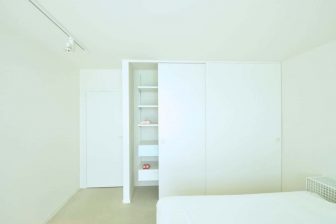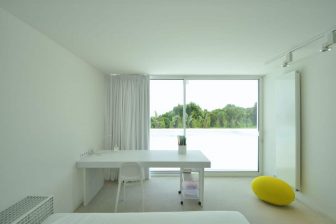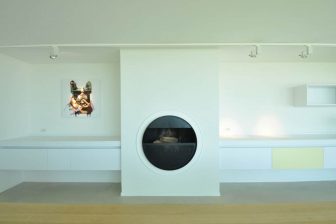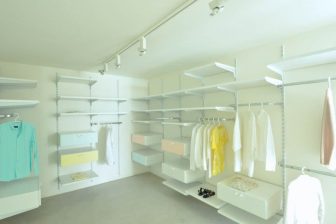 Casa Amanecer was designed and built by a Belgian family that have a design business and specialise in architecture, interiors, art, properties and their 'one off pieces', which they showcase in this fabulous modern home.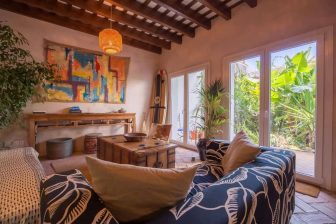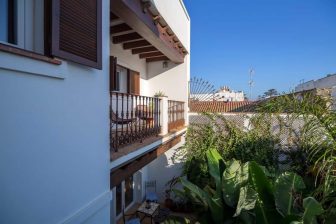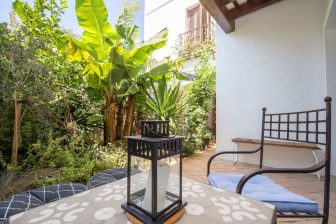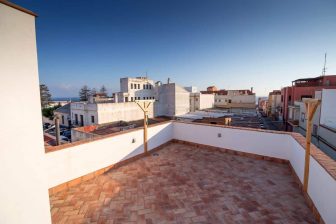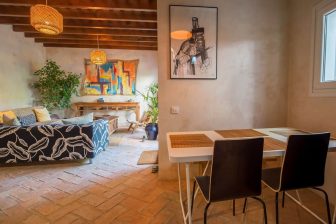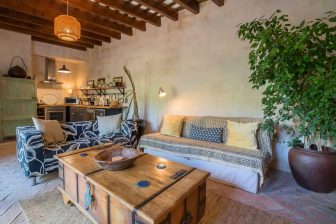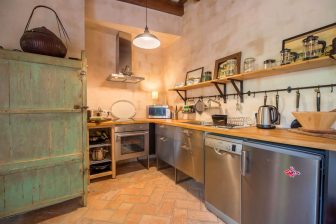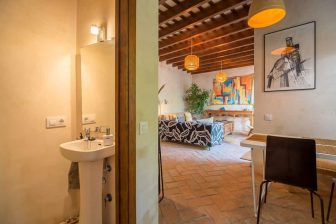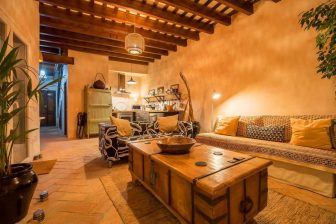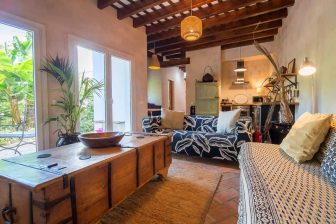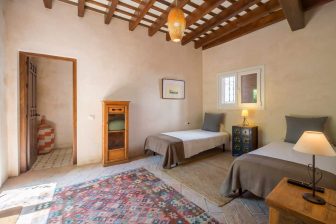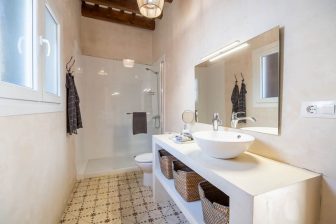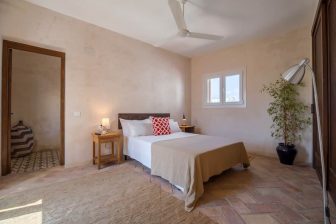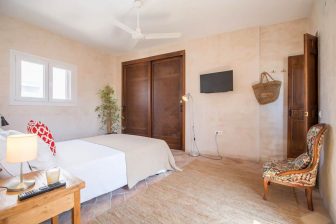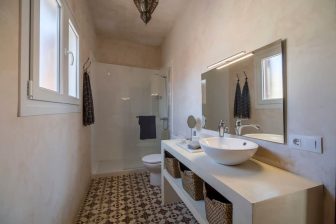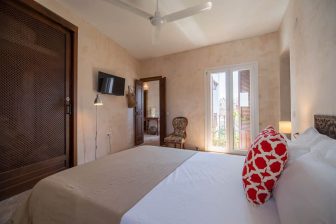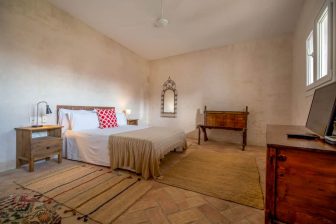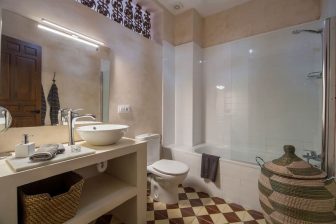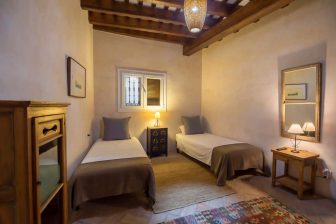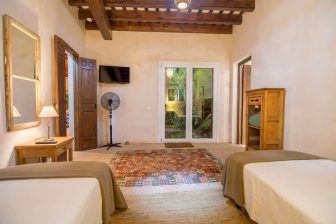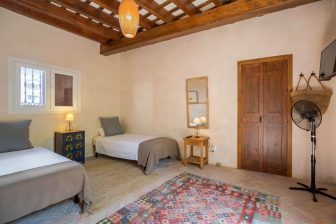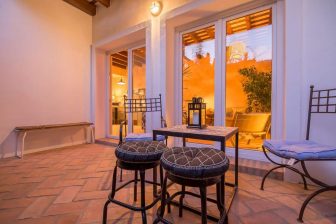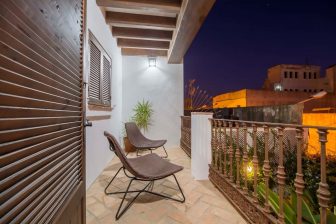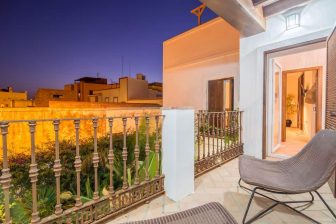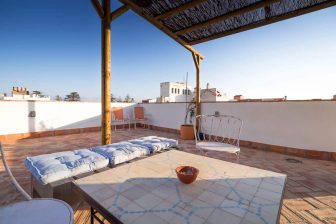 Newly constructed three bedroom and three bathroom property on the edge of the old town, built in a traditional Andalusian style with splendid garden, balconies and roof terrace with sea views.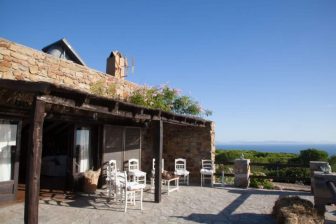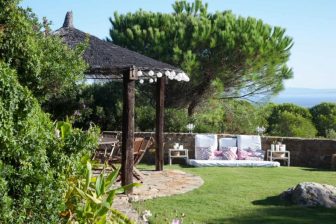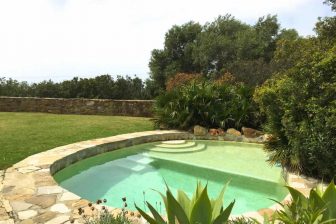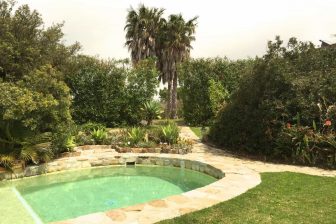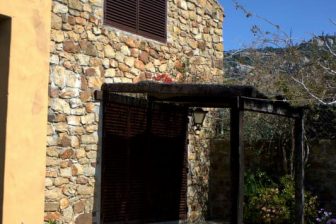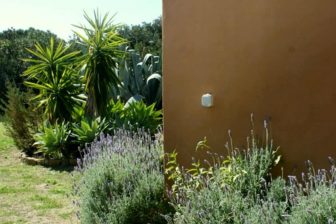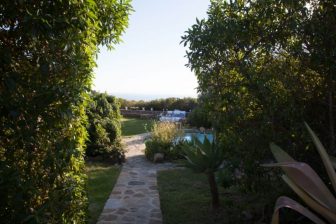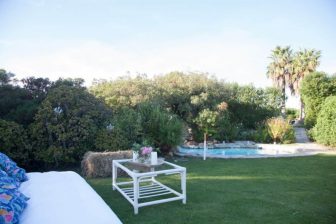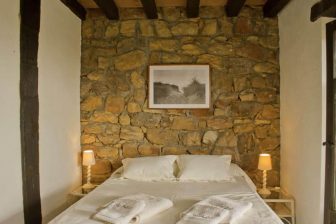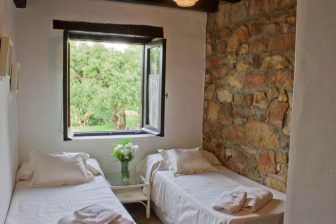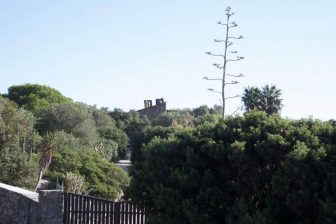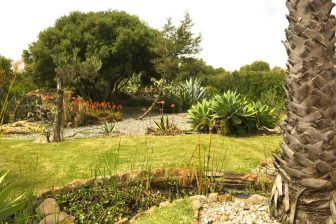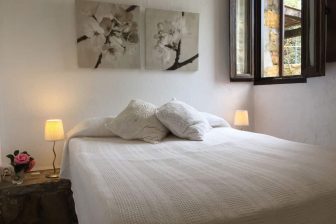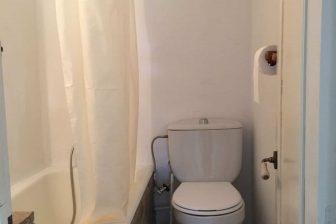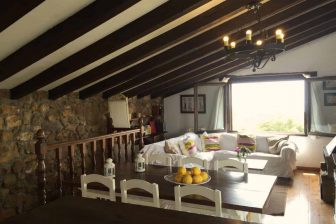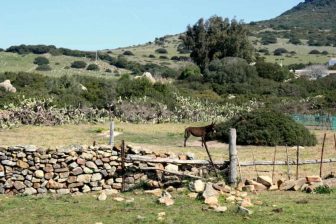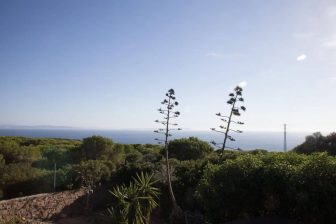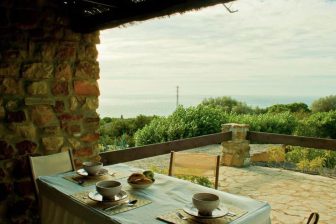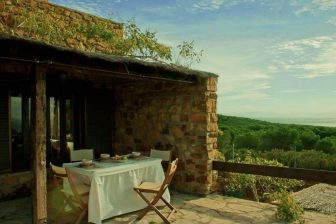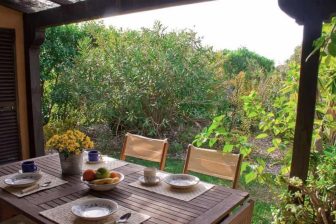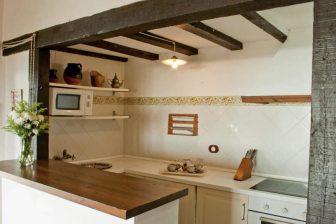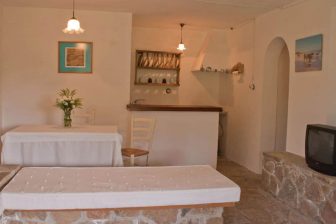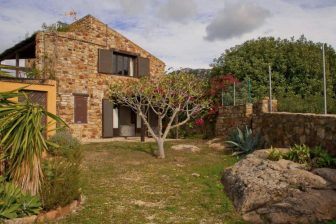 El Chaparral, Bolonia, Tarifa
El Chaparral is up in the mountains before one begins the descent down to Bolonia town, and enjoys fabulous nature, walking opportunities and sensational views; this charming, rustic property is an ideal base from which to enjoys Bolonia's rich spoils!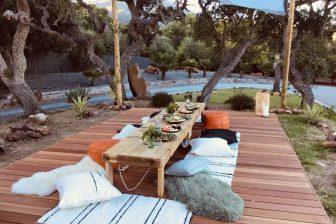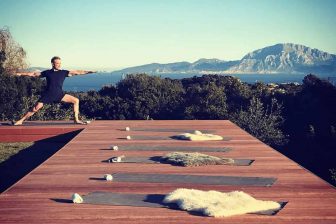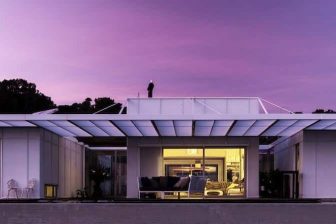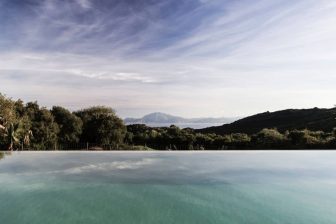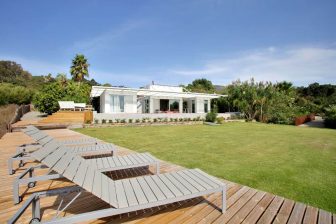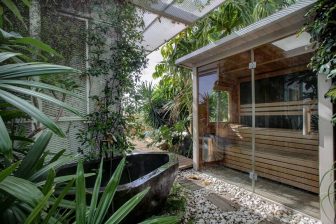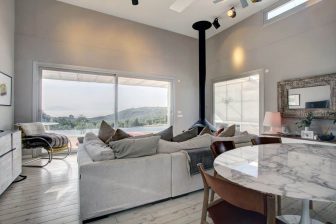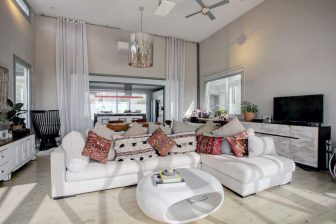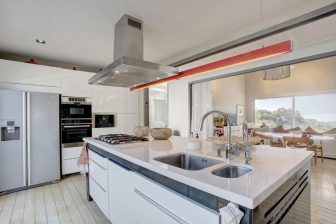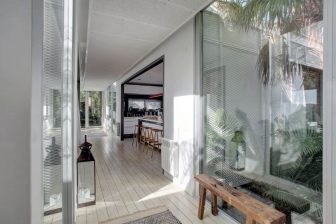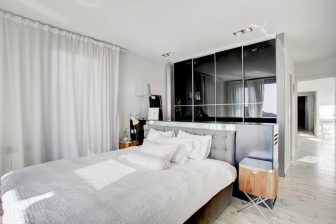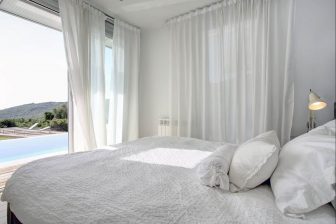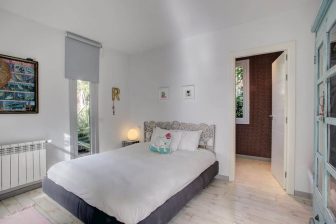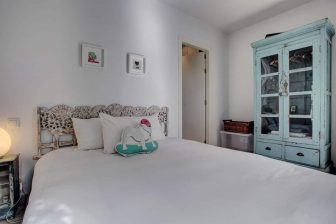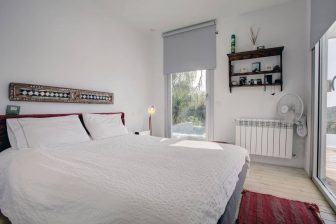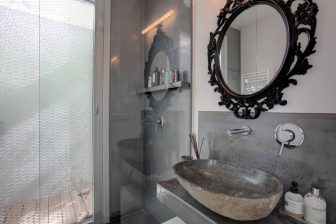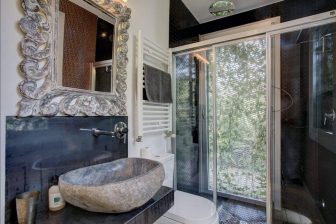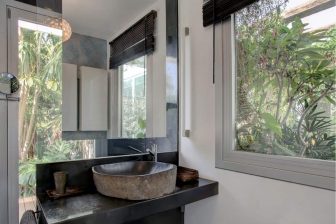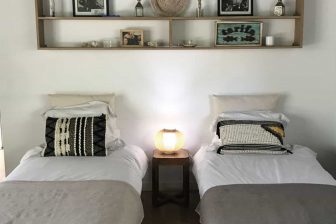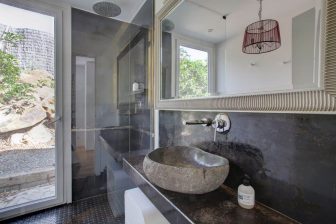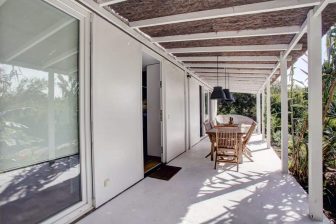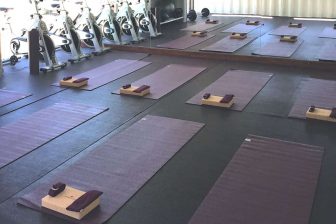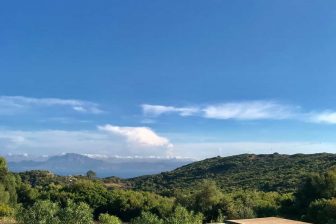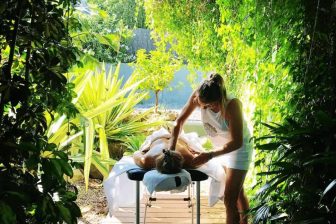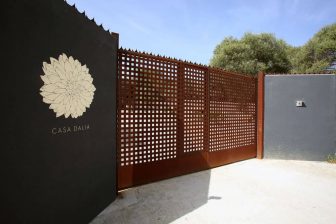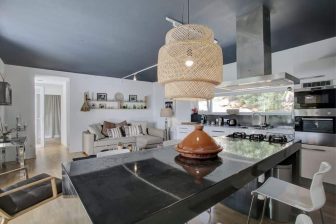 Casa Dalia is a fabulous, contemporary property mixing comfort within nature, this four bedroom property offers top notch installations, including a 20m salt water pool, sauna from which you can enjoy breathtaking views of the surrounding Natural Cork Forest, the UNESCO protected Straits of Gibraltar Park and a dazzling Africa on the horizon.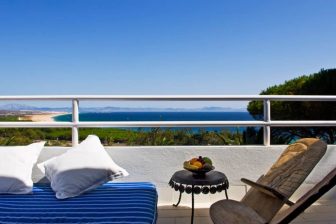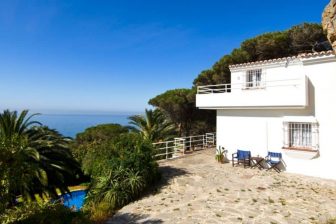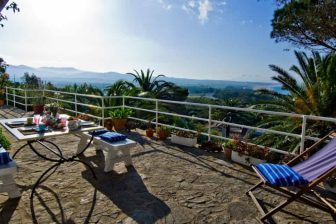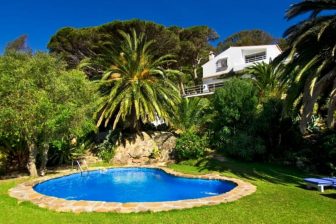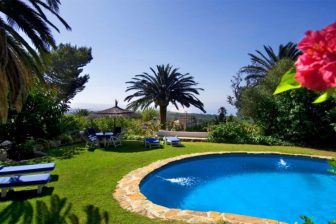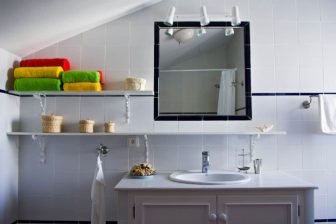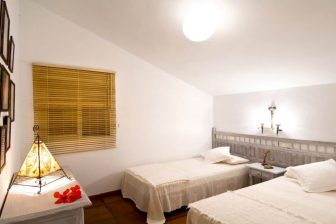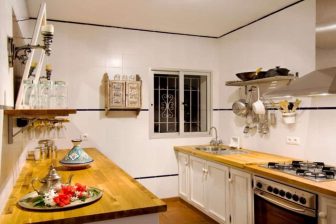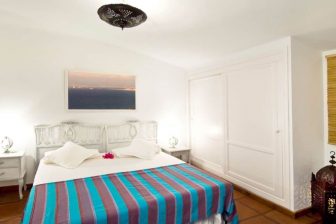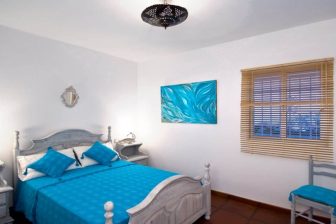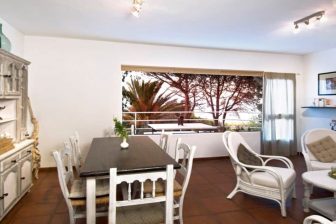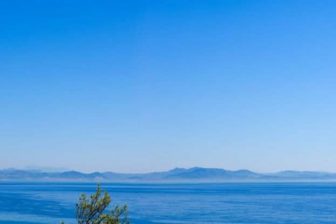 A charming holiday house decorated in a seaside theme with all the mod cons that a family could need.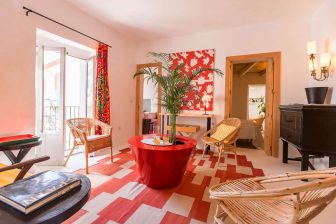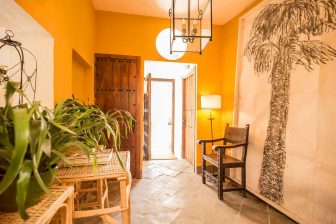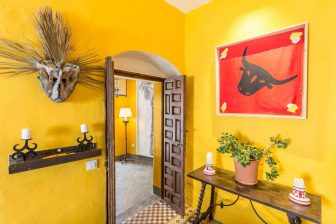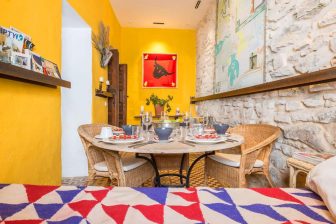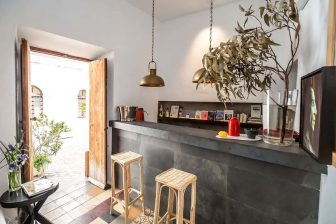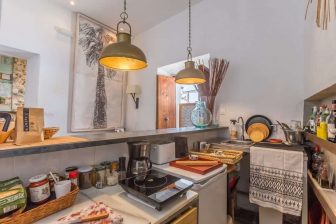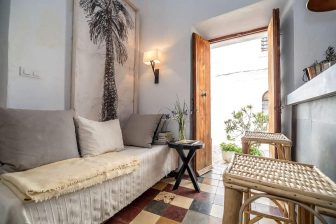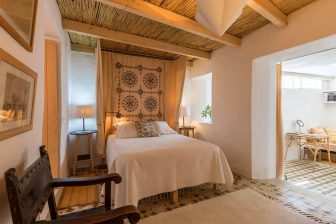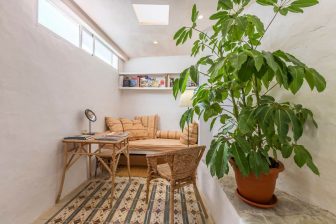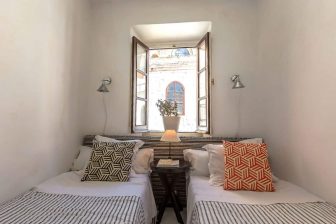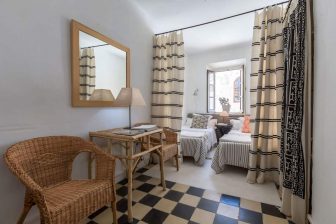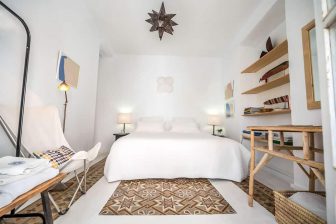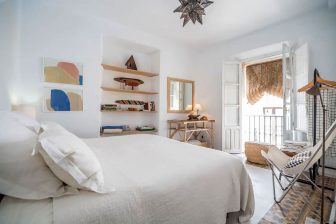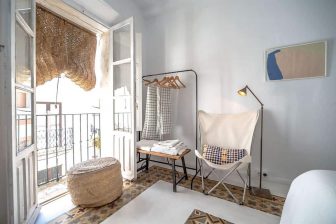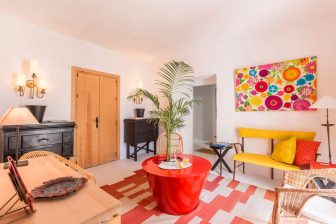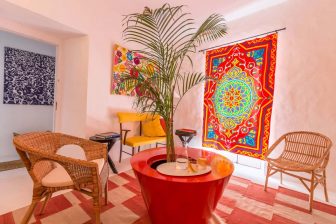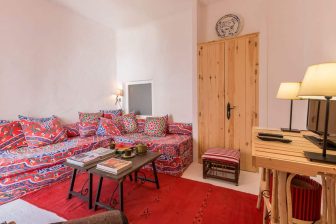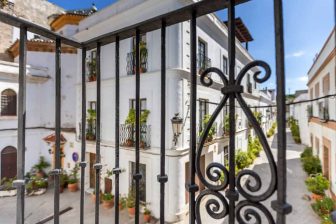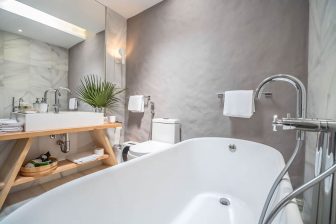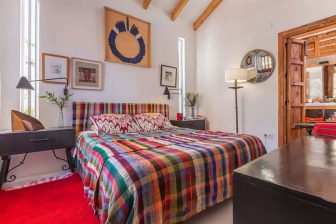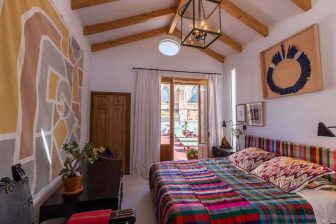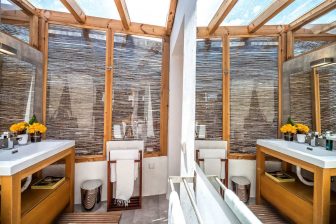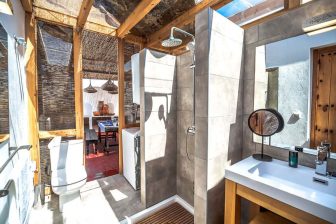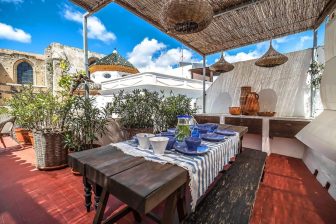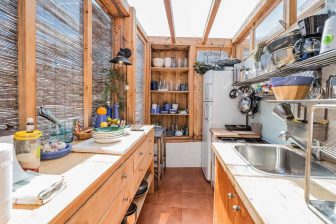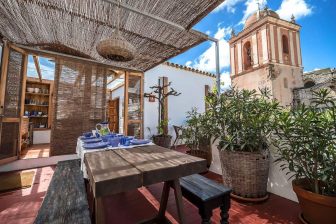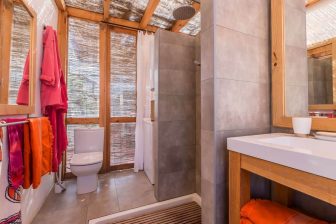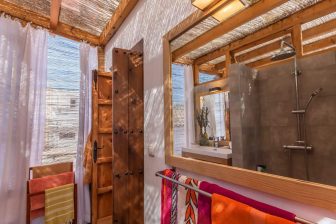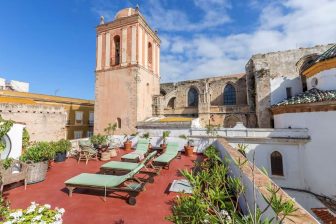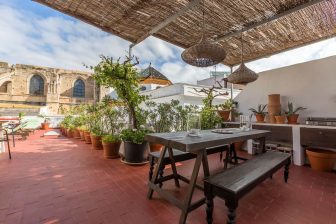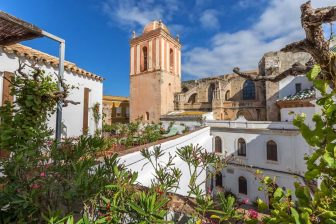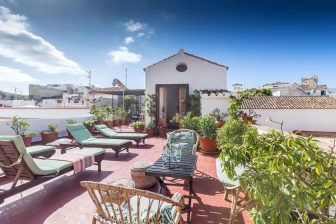 An artist's home in the leafy and quiet neighbourhood behind San Mateo Church in Tarifa's Historic Old Town that is distributed over three floors with the master bedroom and kitchen on the roof terrace.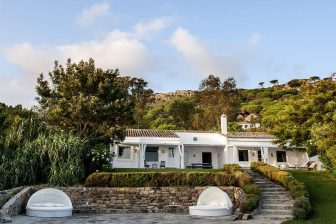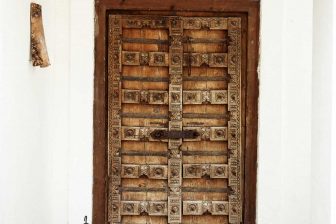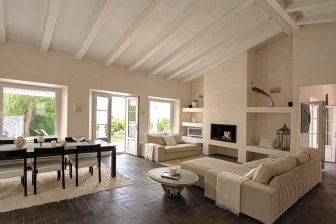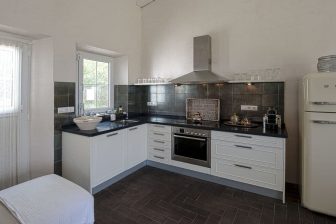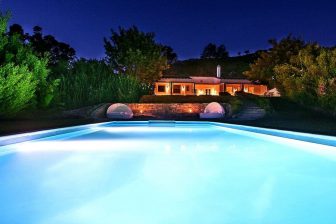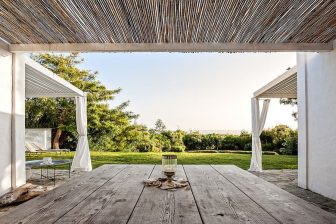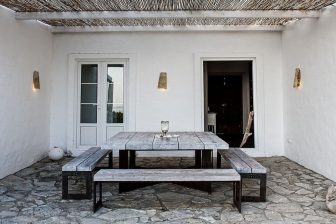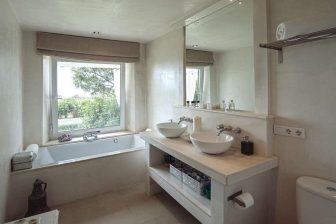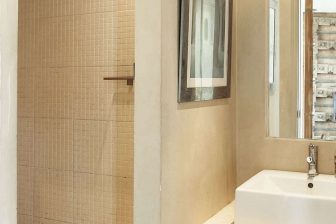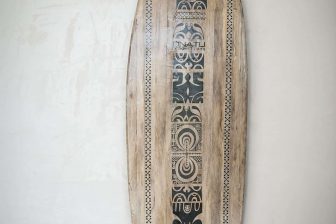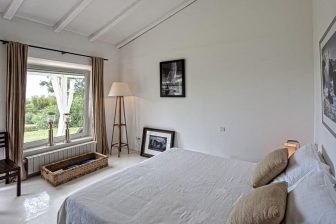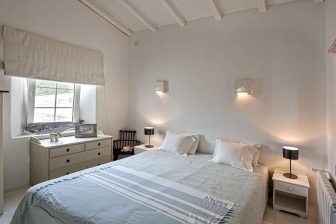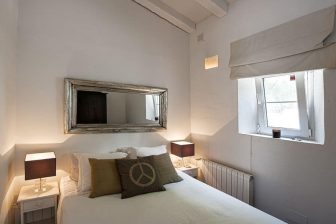 Stunning three bedroom home with all the mod cons, including a solar-heated swimming pool in a fabulous position at 400m from the Hurricane Hotel and Valdevaqueros beaches.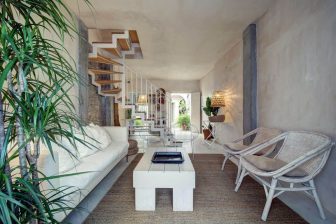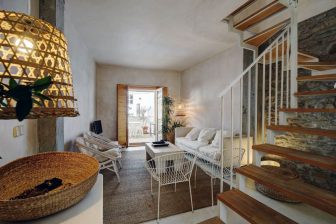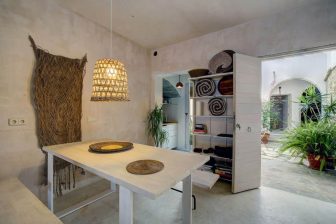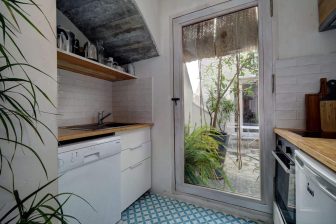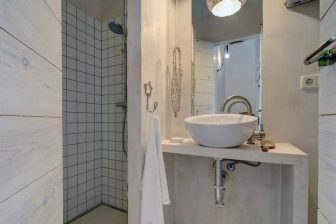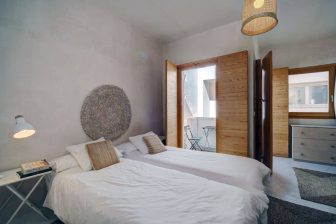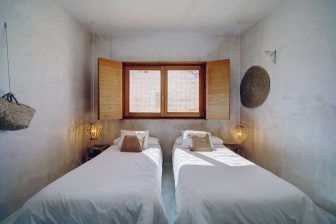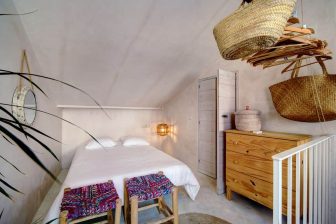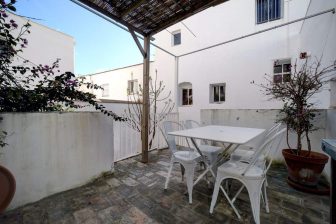 Historic Old Town, Tarifa
A three bedroom property that shares a central courtyard with Karmen Terrace Apartment, in a fabulous location in Tarifa Old Town, 20 metres from the Tarifa Marketplace and 10 metres from the Puerta de Jerez.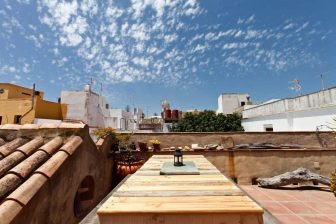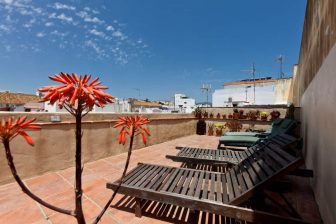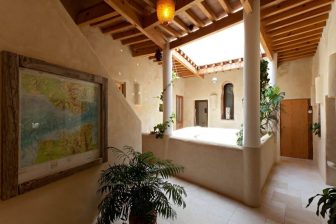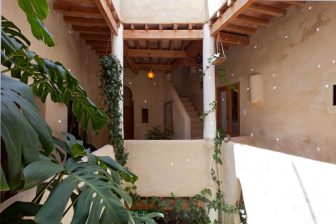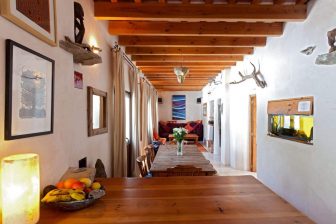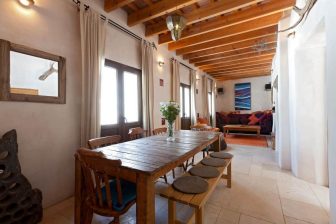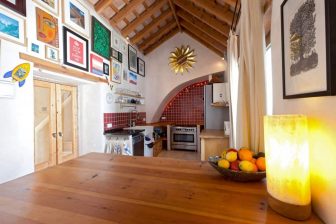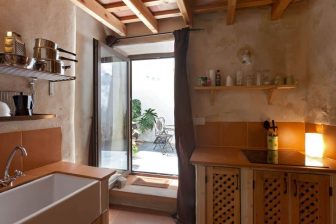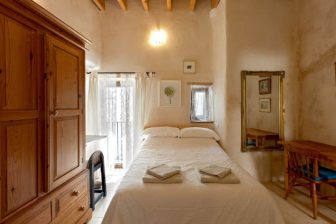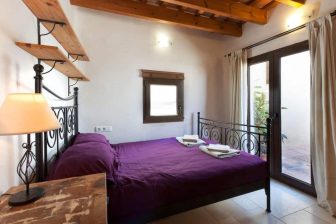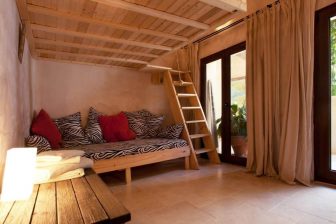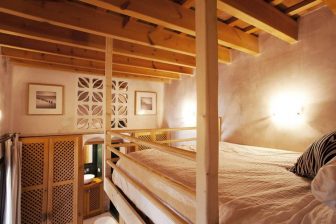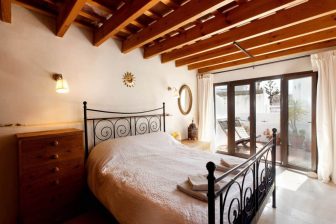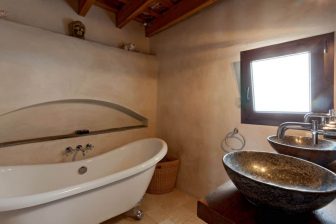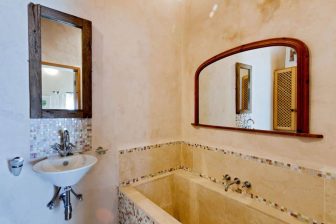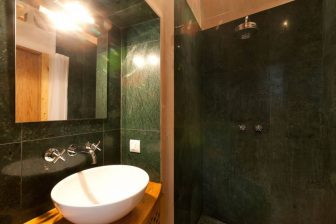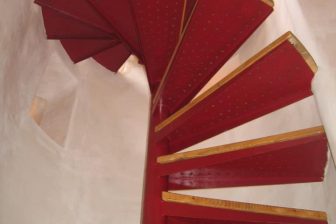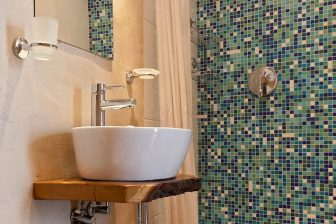 Historic Old Town, Tarifa
Characterful, traditional Andalucian property located in the heart of Tarifa old town; decorated in a Moorish, Al-Andalus style and arranged around a central patio with a fabulous roof terrace!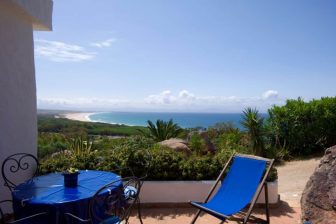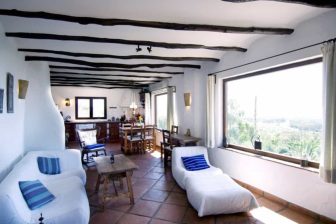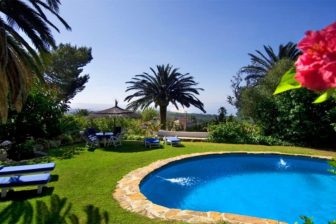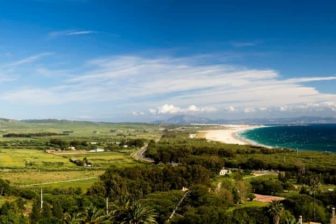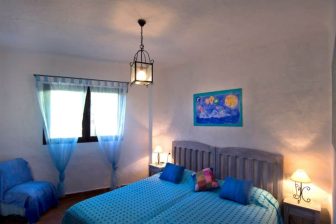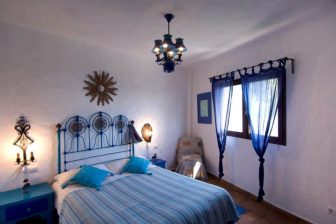 An ideal choice for a family holiday, two bedroom house with a shared pool and sheltered gardens and terraces in an unbeatable location.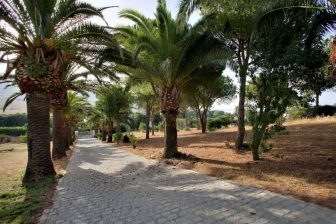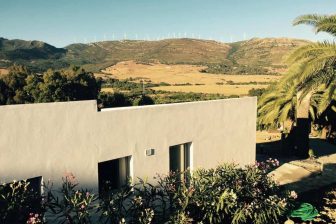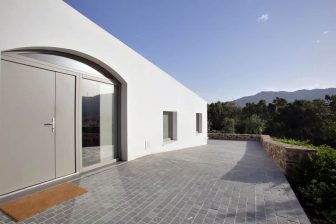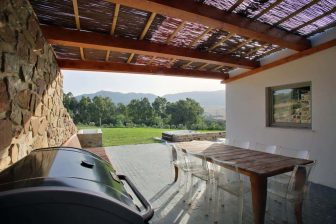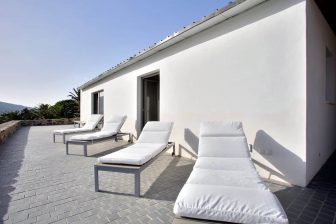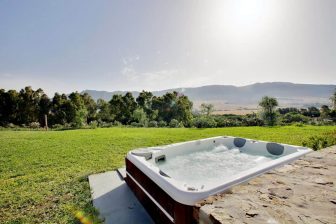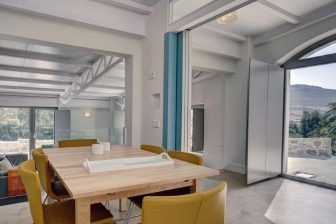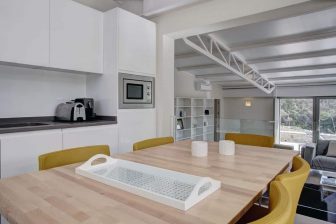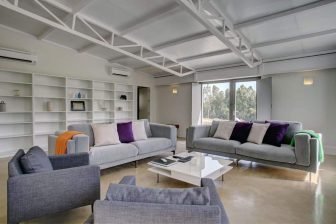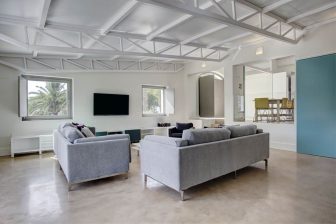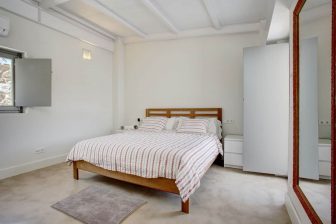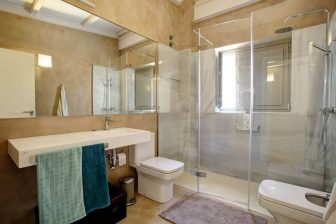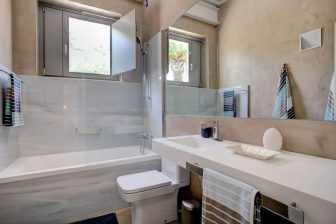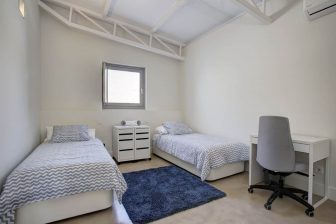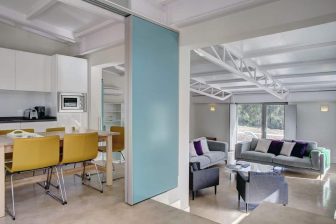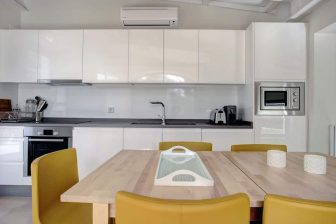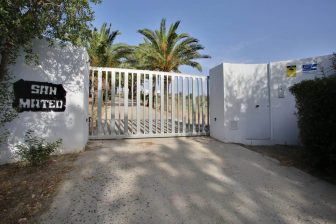 Modern home, in a quiet area within a gated property, that enjoys incredible views and at walking distance to the beach, large dune and beach bars at Punta Paloma.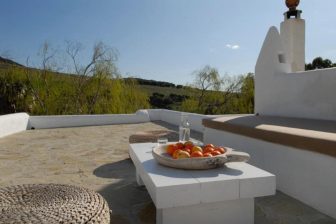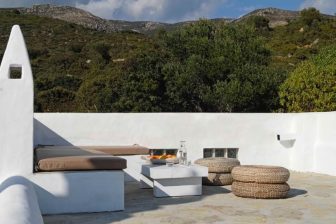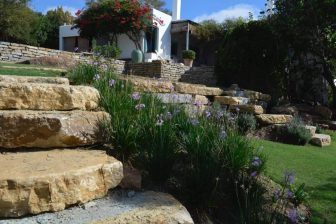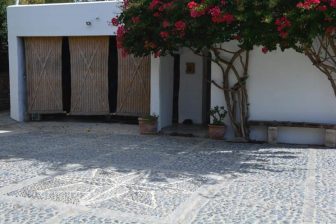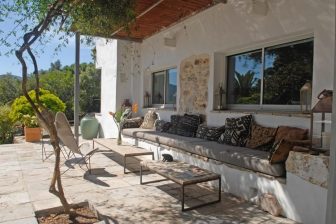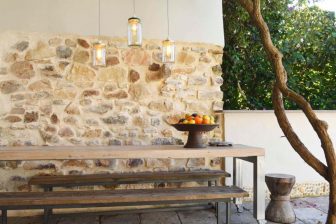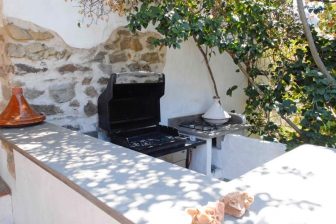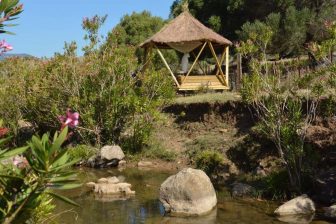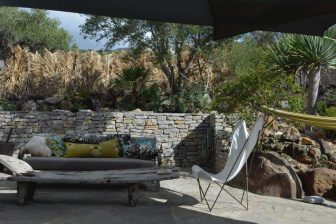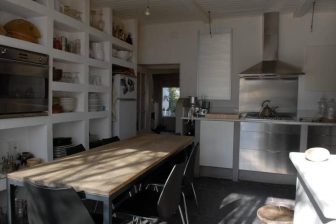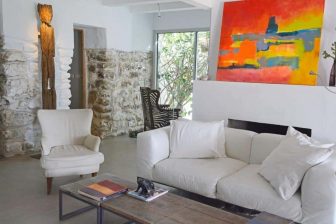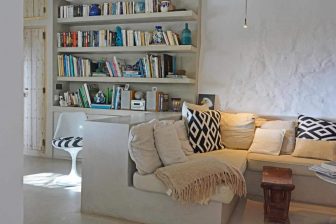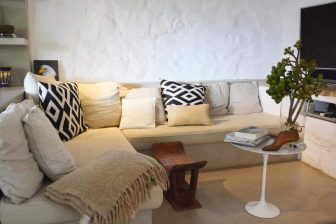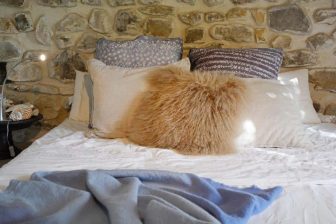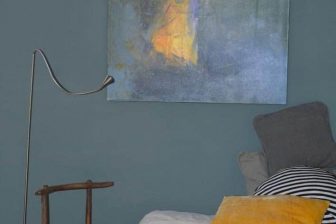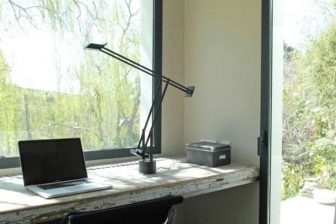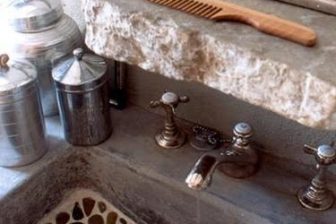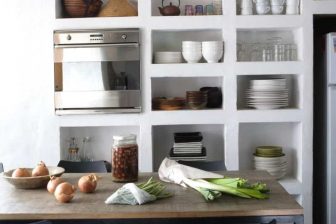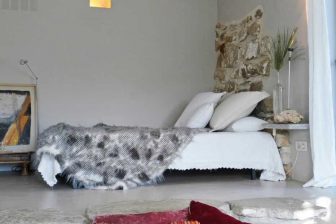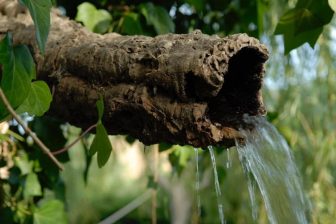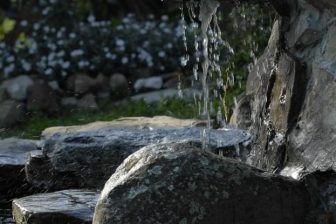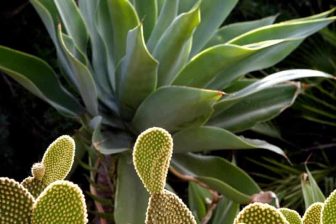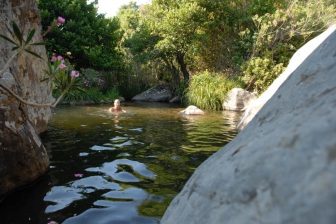 Santuario de la Luz, Tarifa
A sustainable build using reclaimed and recycled materials, maximising on solar energy – this is a forward thinking project. Yet nothing has been compromised in the design, this is an immensely stylish property in an extremely privileged position deep in the Natural Cork Forest.