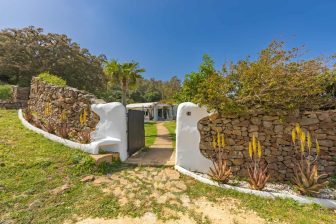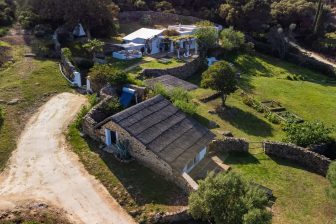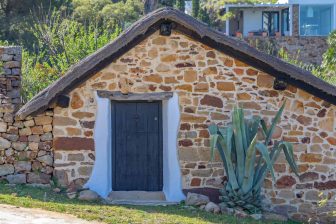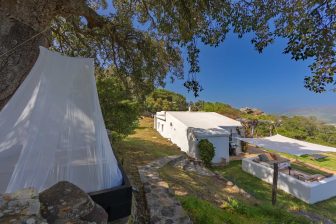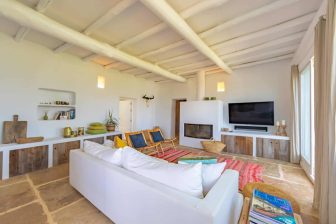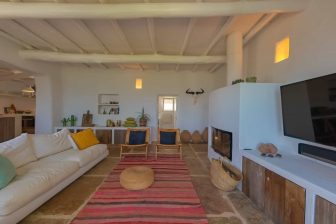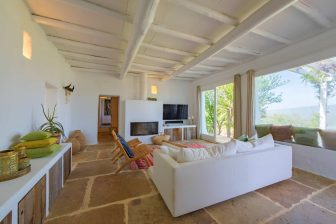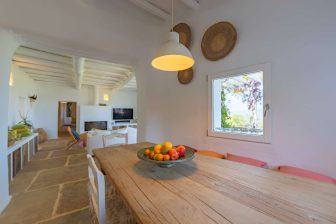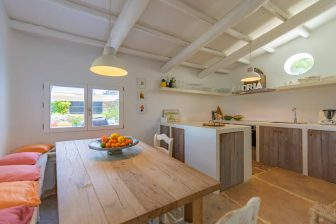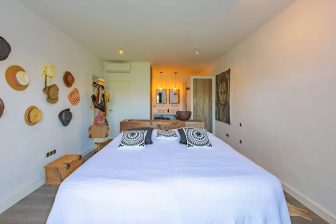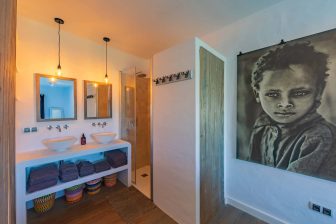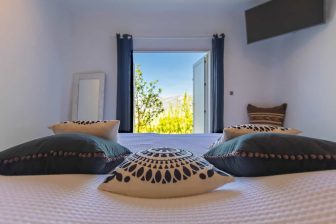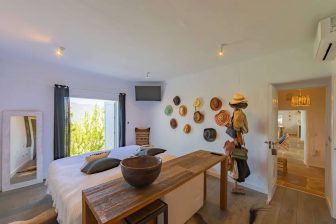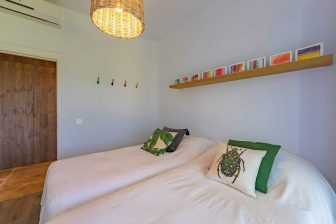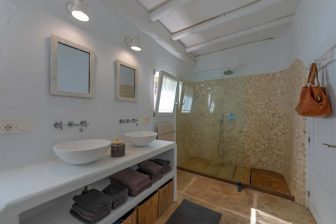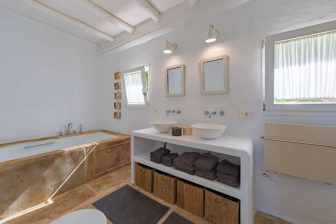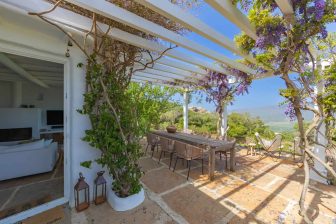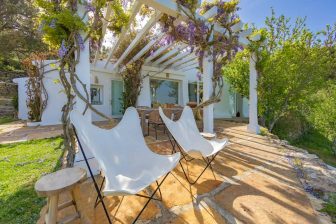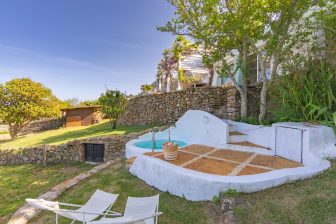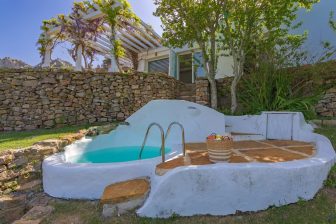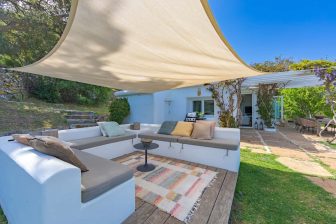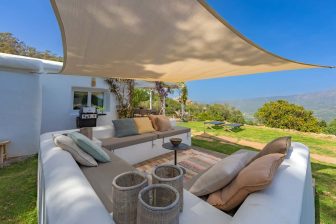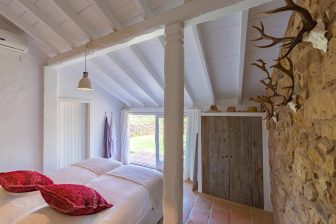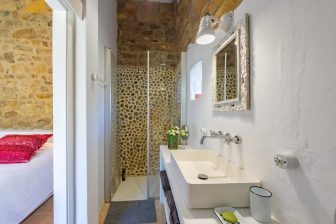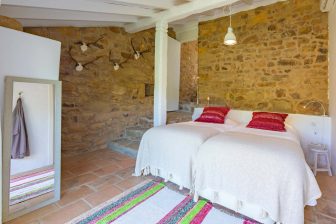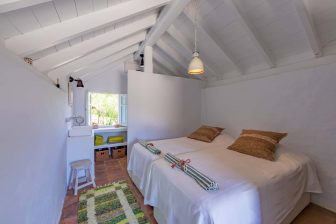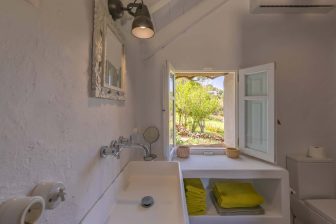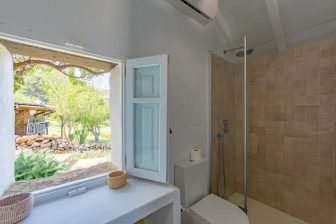 "En la Gloria" is a Spanish expression that means to be in heaven; a wonderfully apt name for this stunning, rural property at the foothills of the Sierra de Bartolome.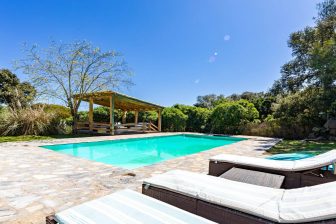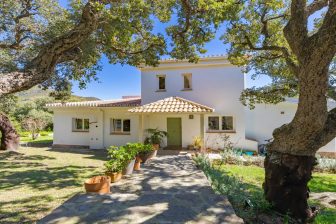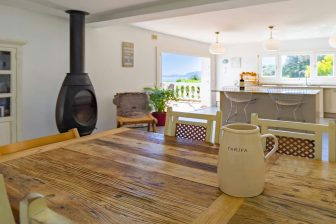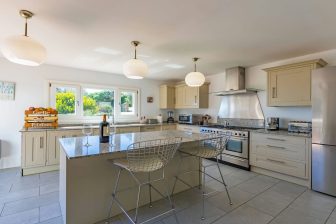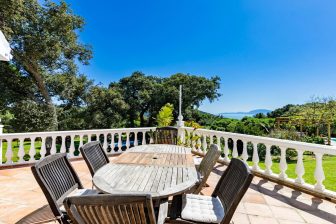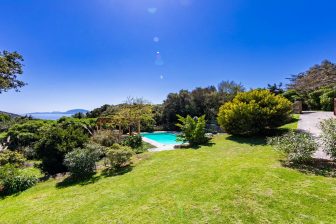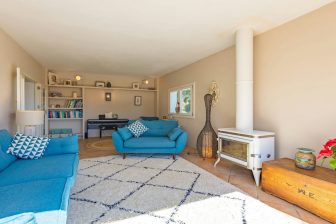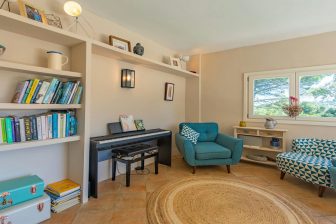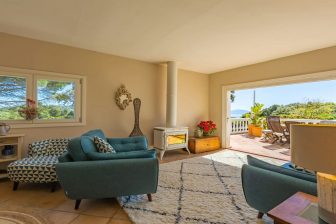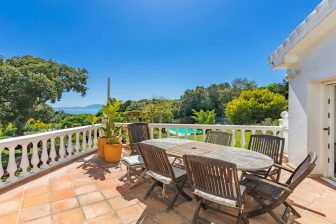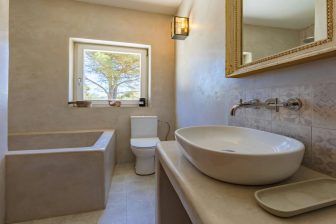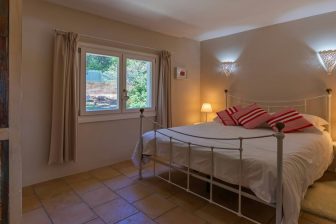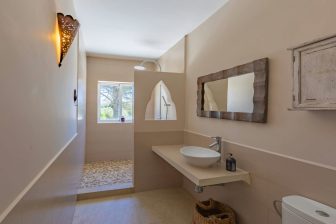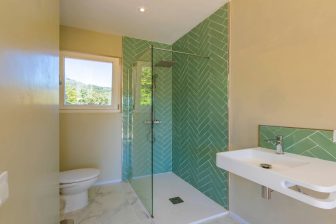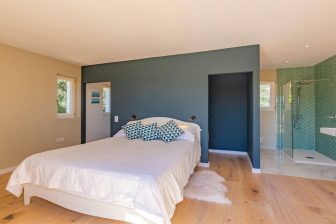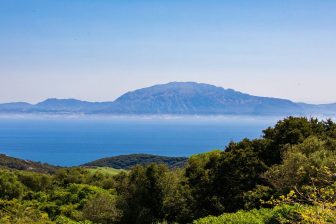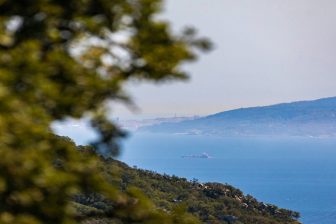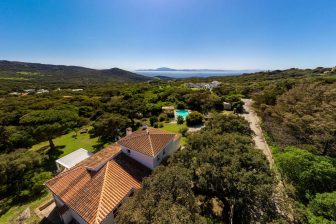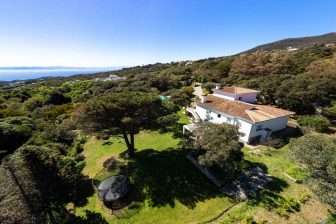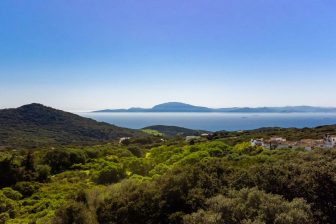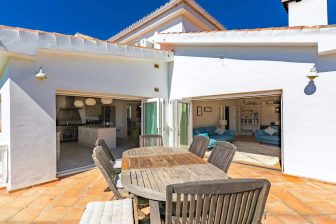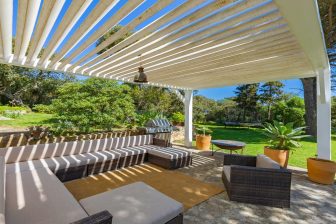 Perched on the side of a mountain this family home enjoys fabulous views down a leafy valley across to Jebel Musa and the Straits of Gibraltar. A four bedroomed house in lovely grounds with a pool, a trampoline, a swing and plenty of books, games and toys to keep both adults and little ones entertained.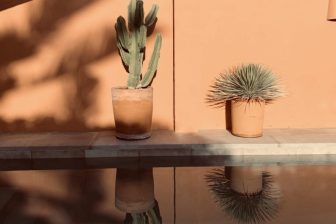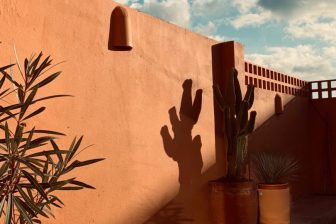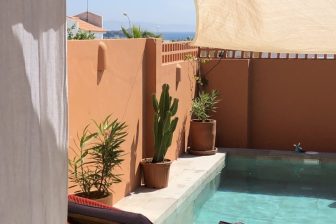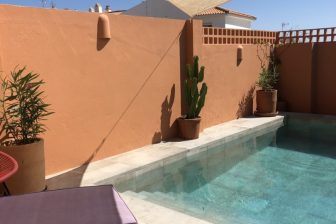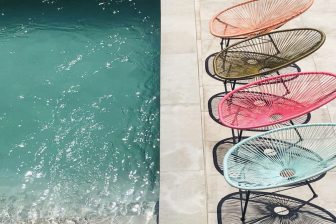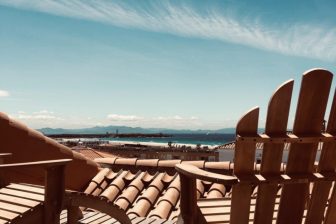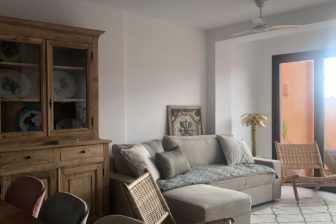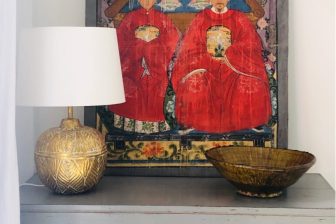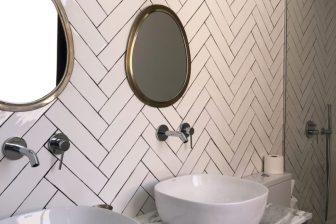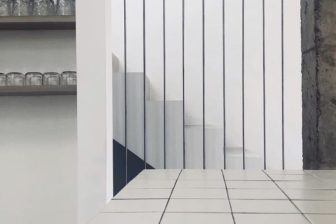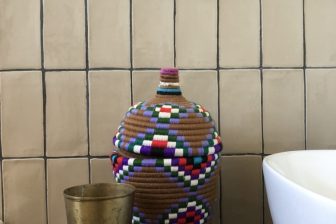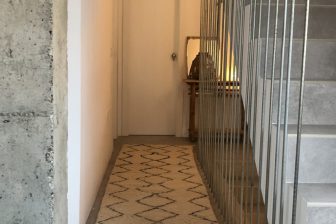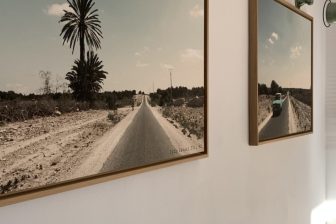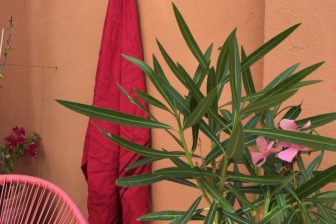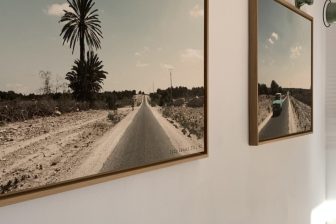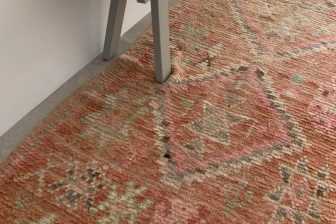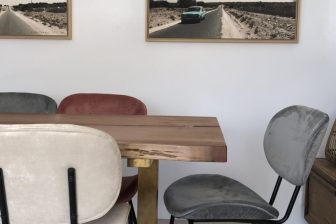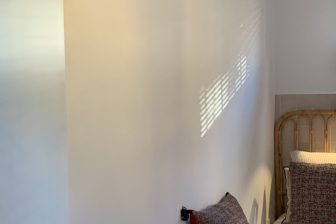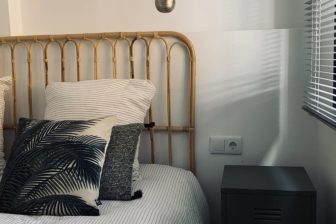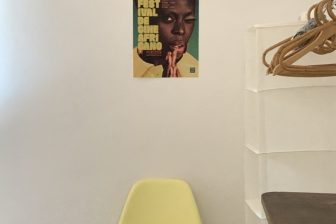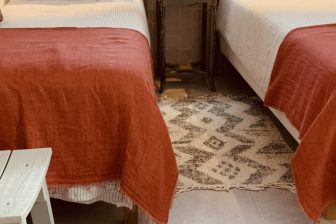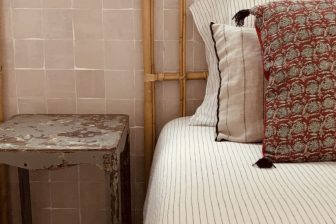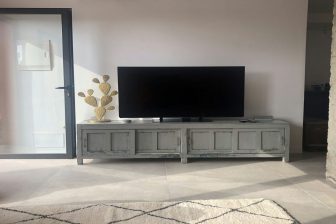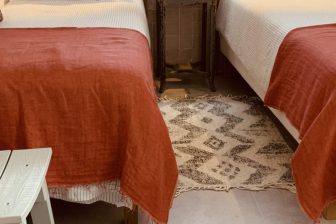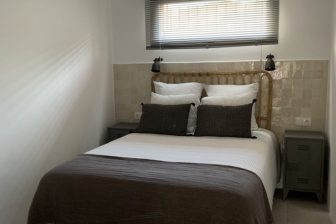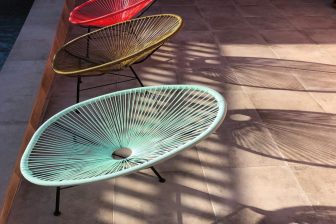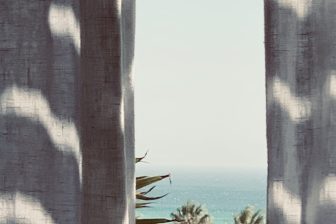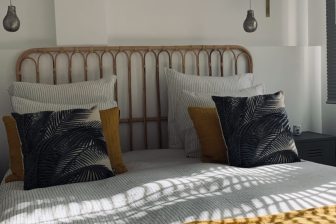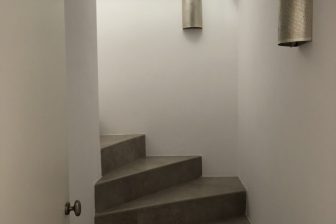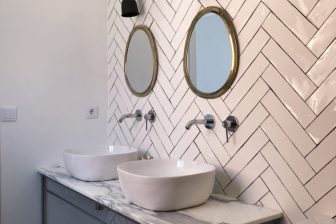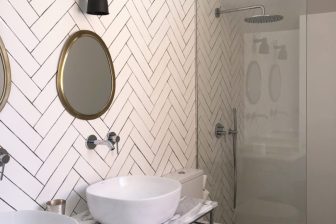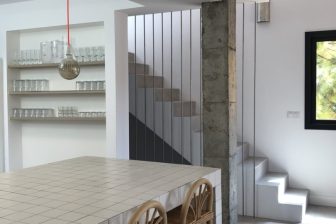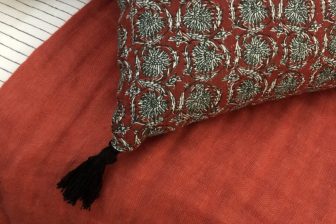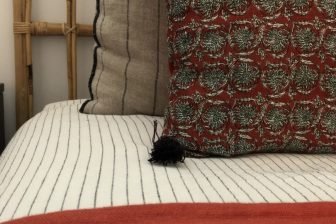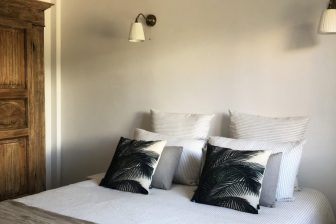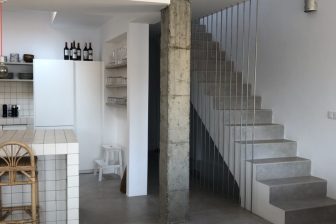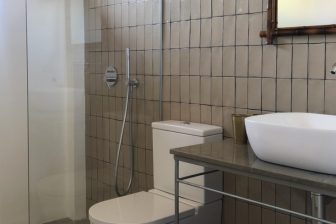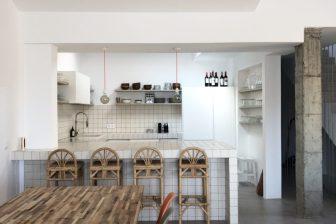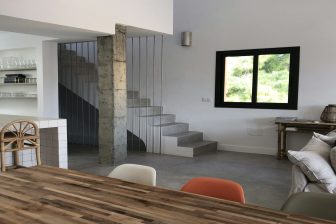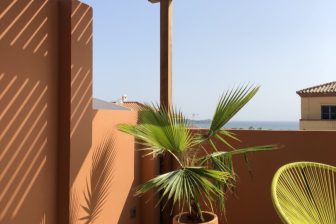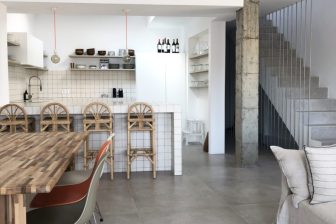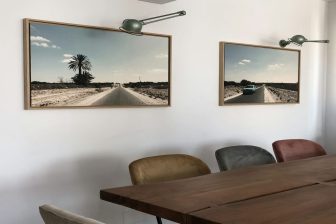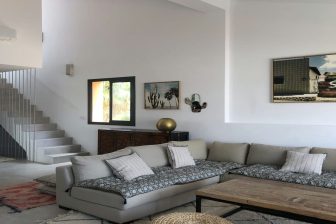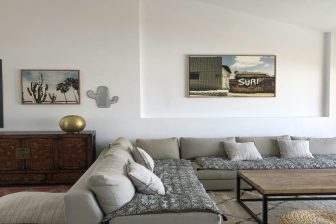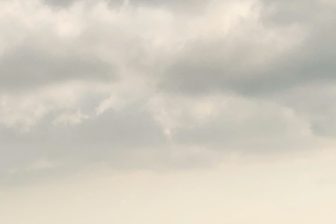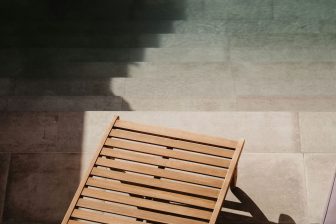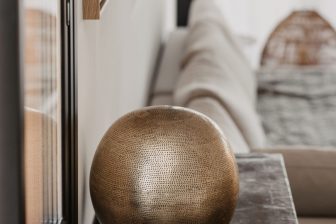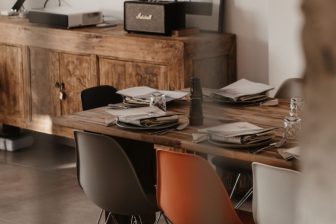 This ultra-stylish retreat is ideal for a discerning family or families who want to kick back and chill out in this fabulous little surf town.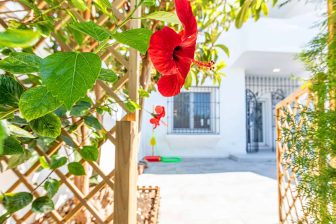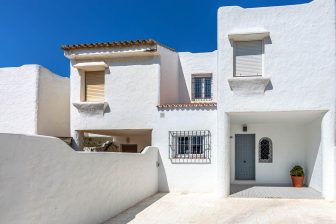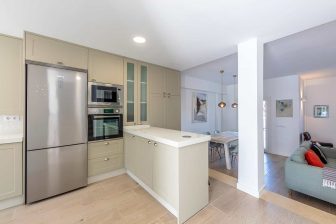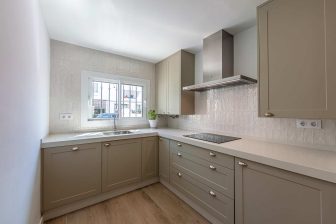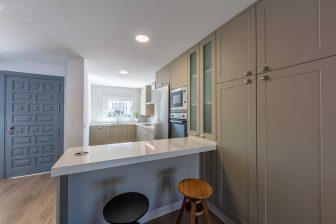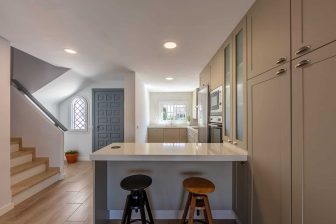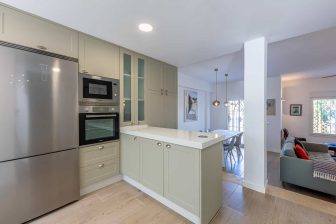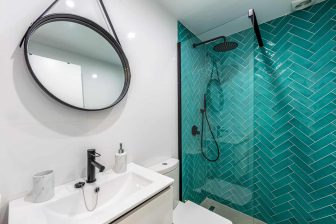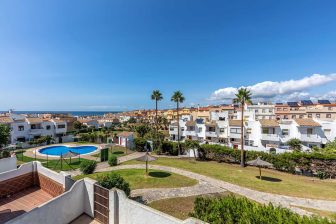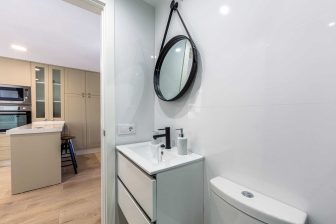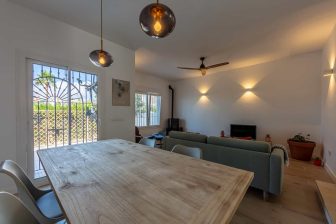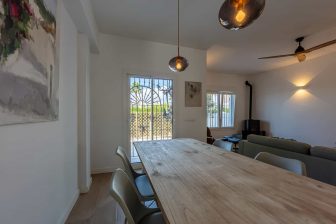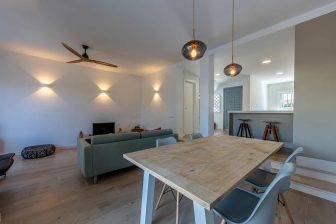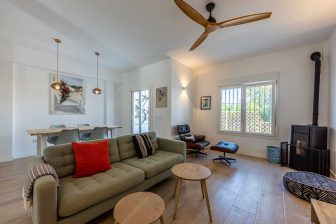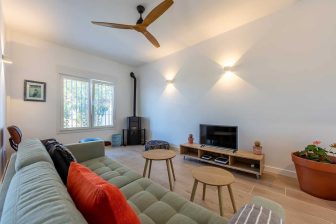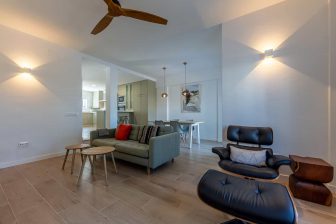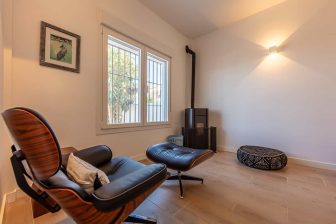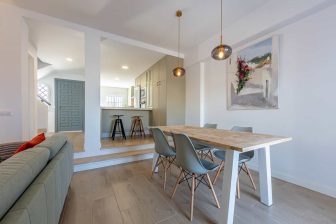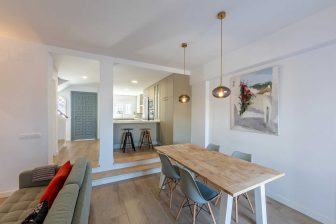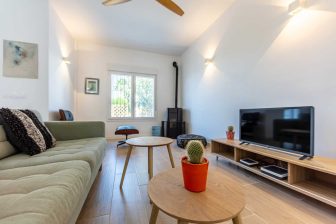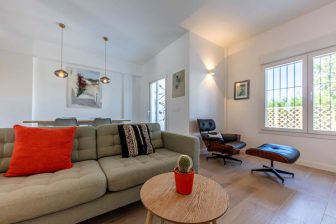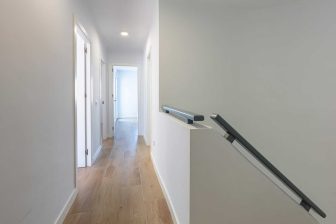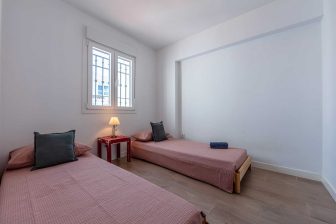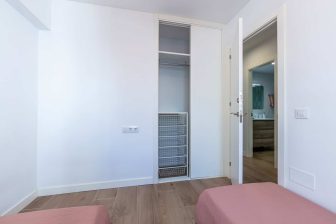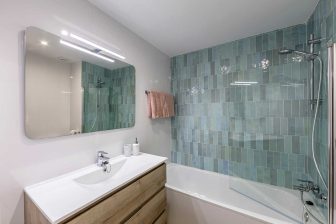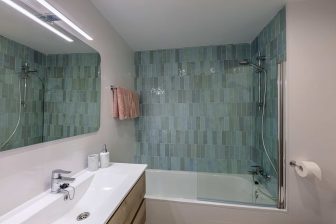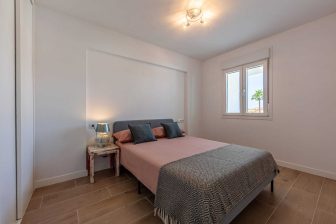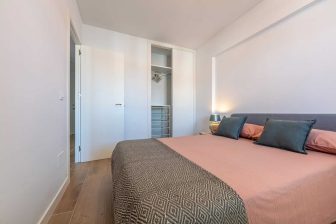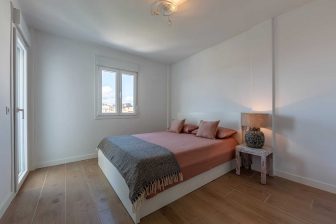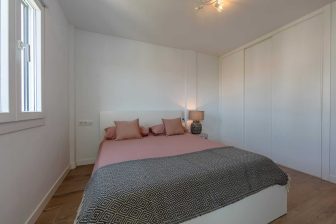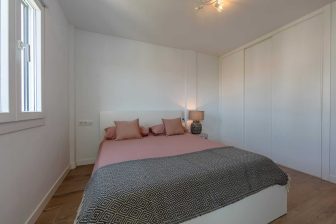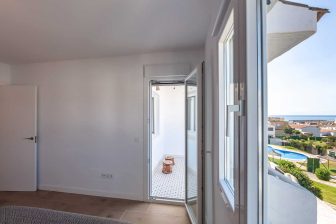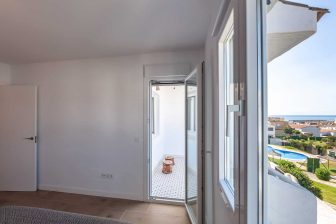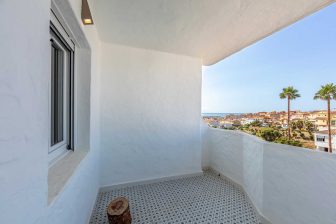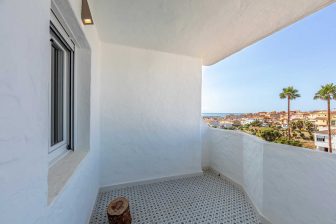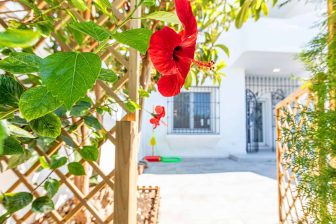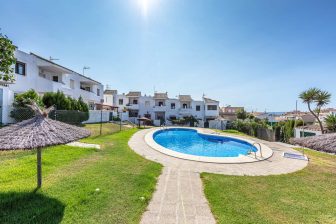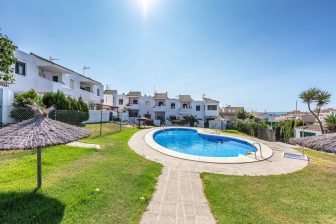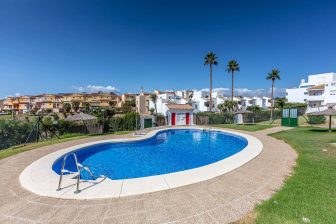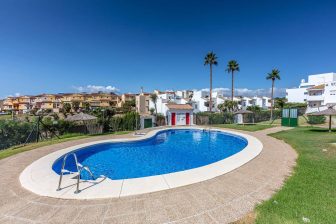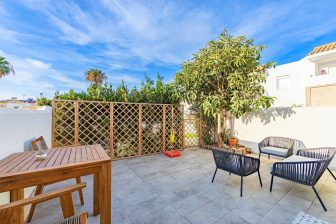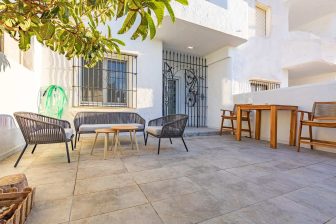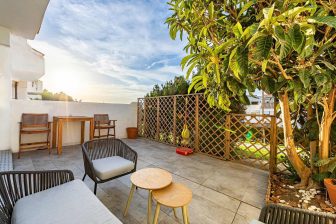 This practical and charming property is located at a ten minute walk from Playa de Los Lances, one of the most beautiful beaches in Europe and Tarifa's Historic Old Town. The benefits of not needing a car in Tarifa are numerous!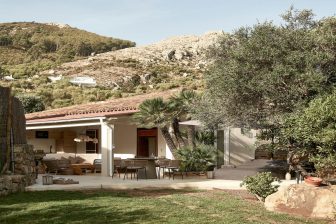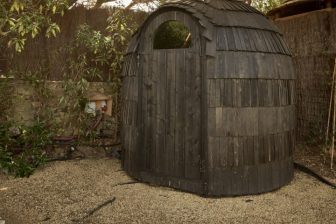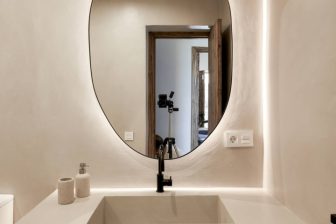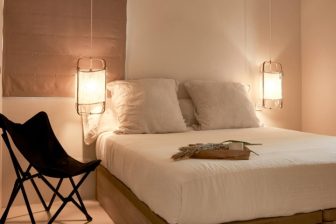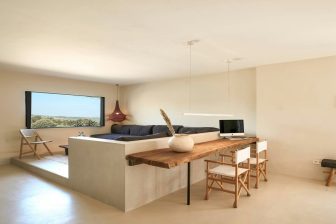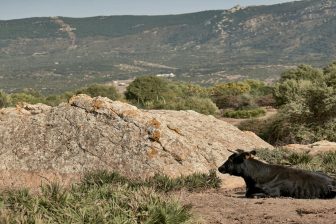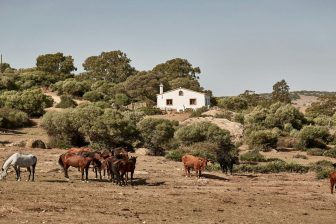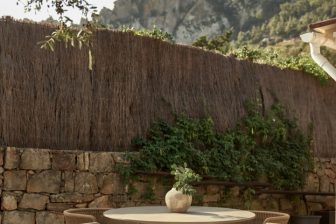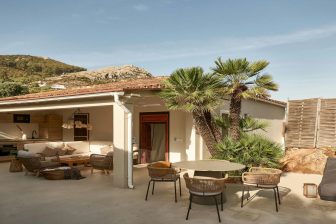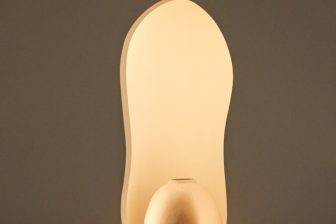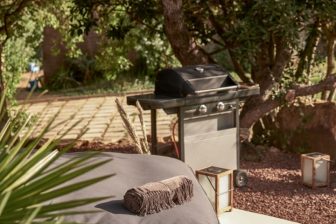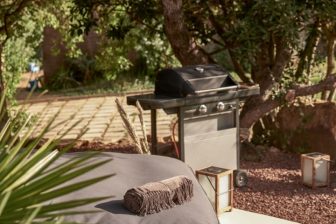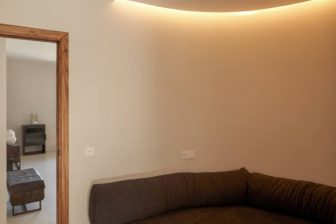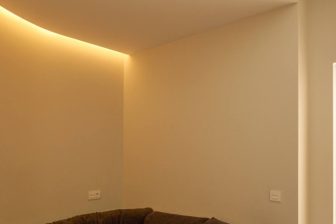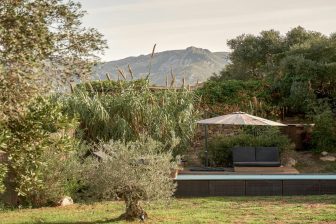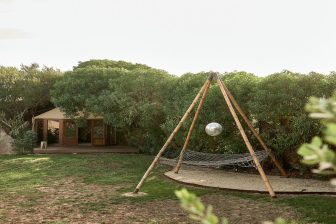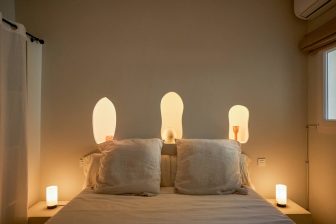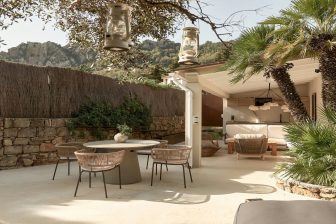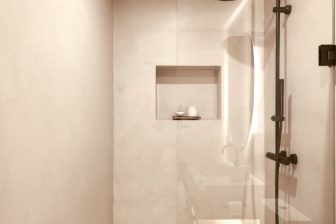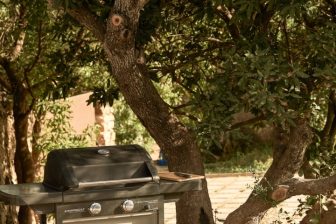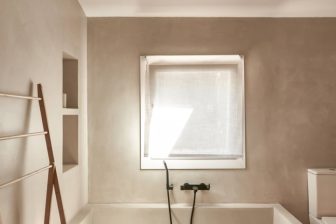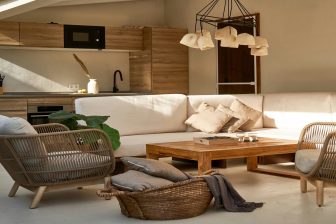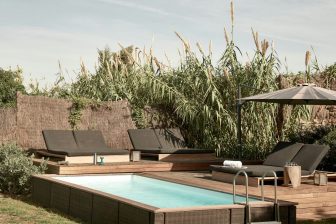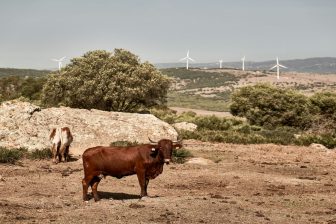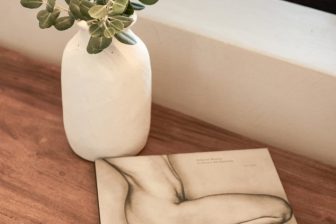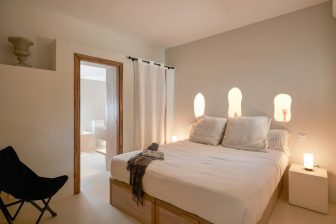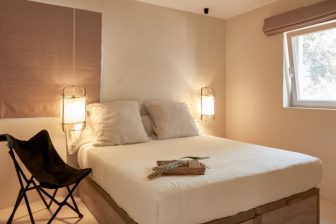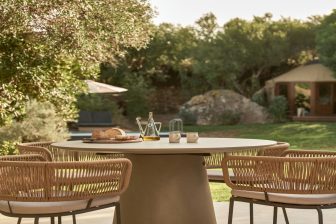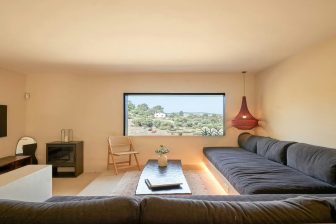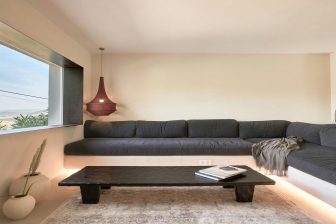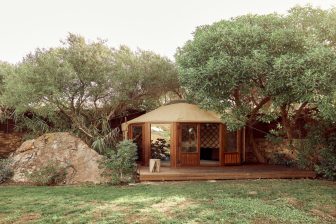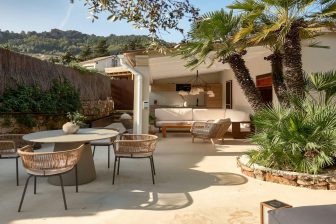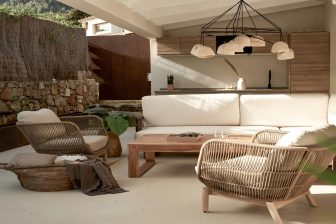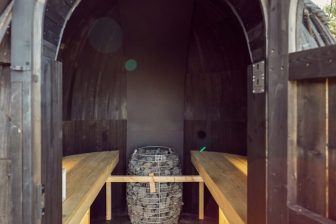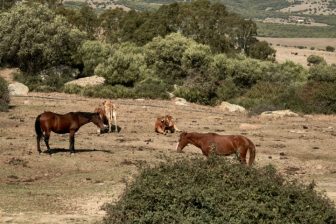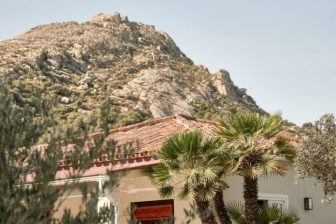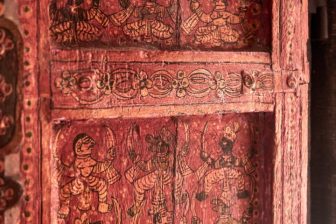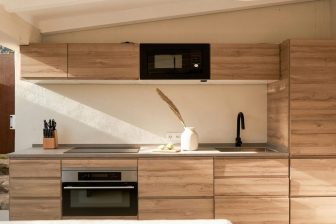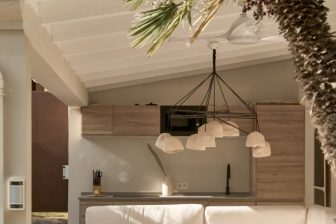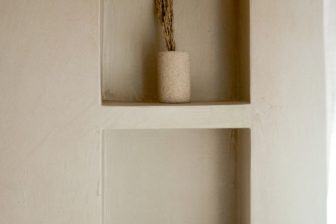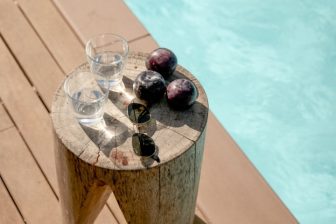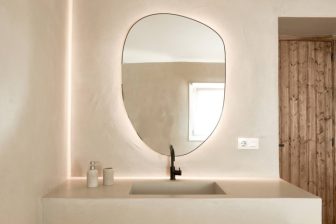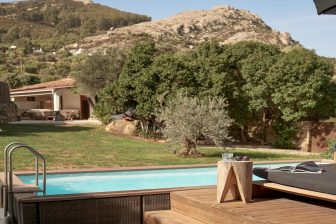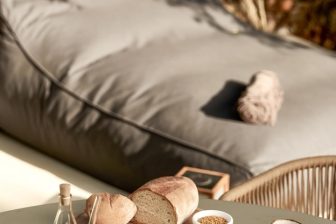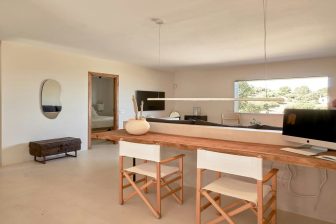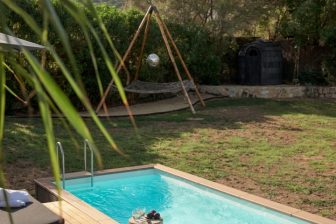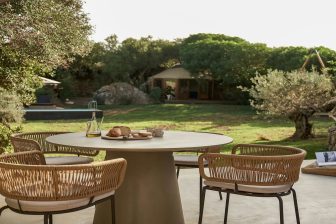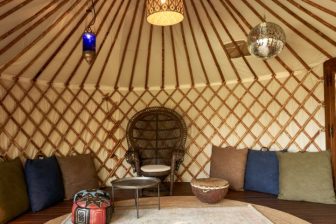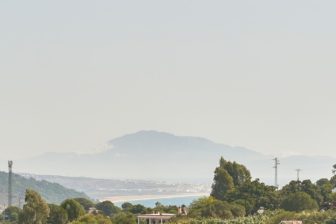 Available for the first time in 2023 to rent, this fabulous three-bedroom house in the hills above Punta Paloma is better equipped than a wellness retreat, an ideal spot for tired guests to leave feeling energised.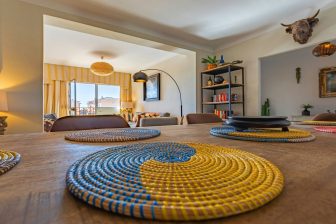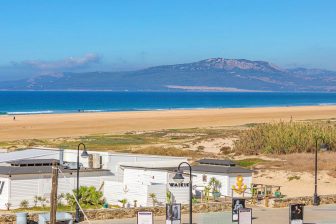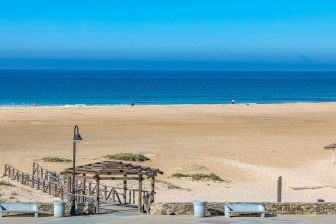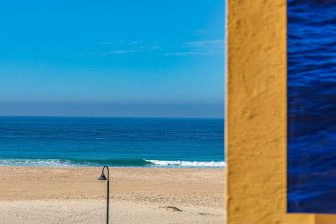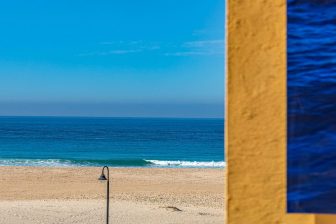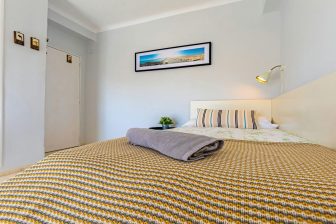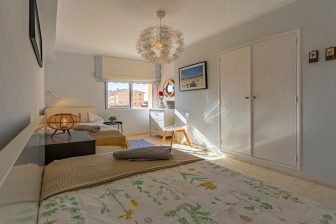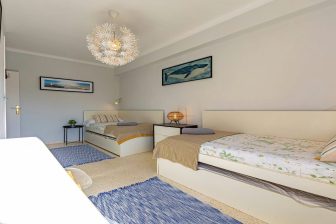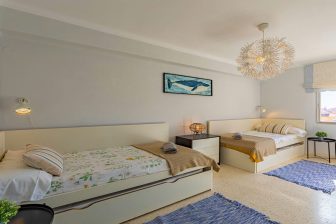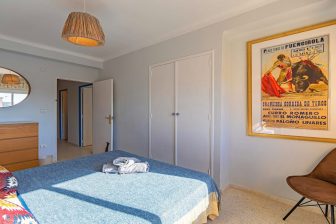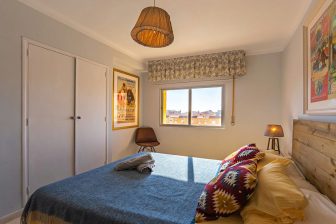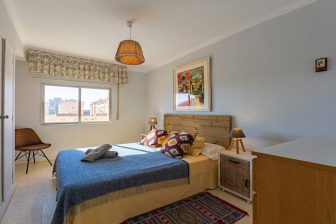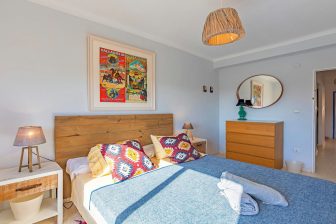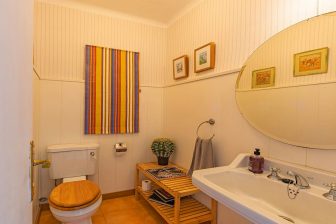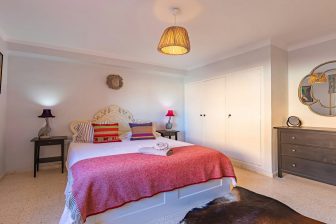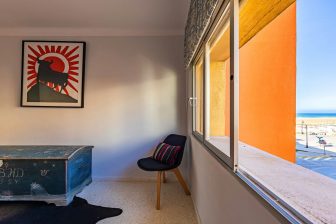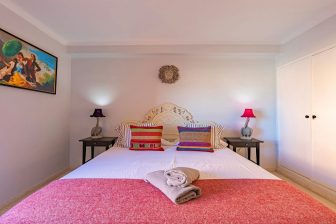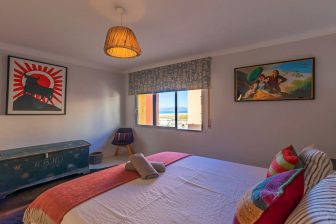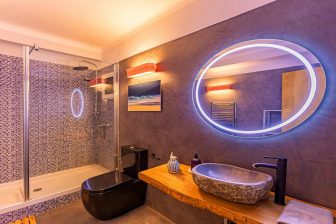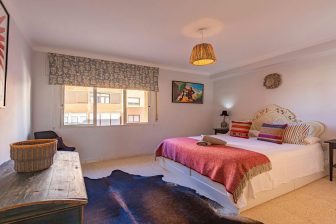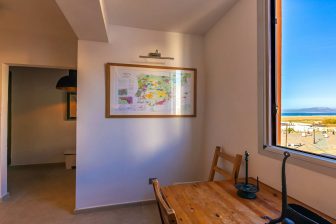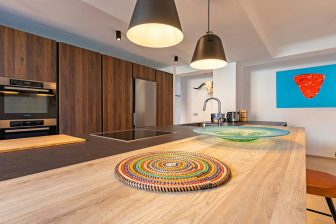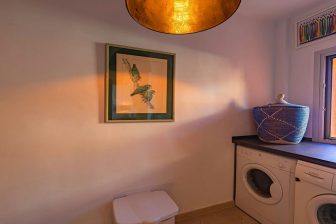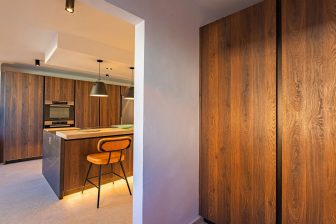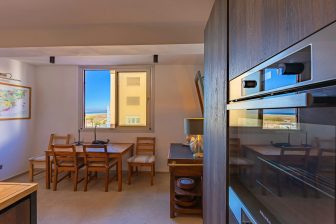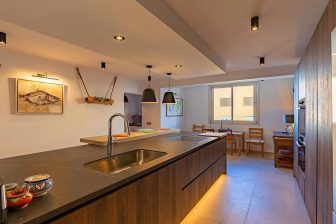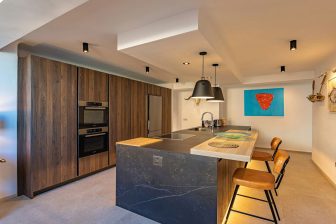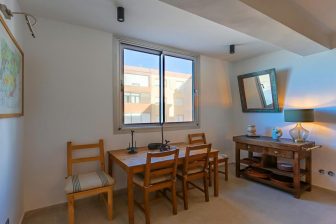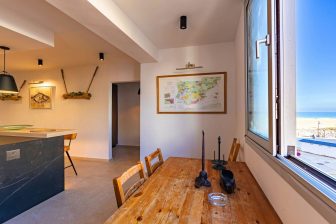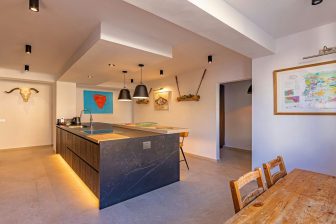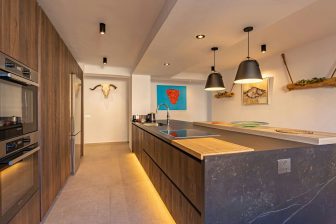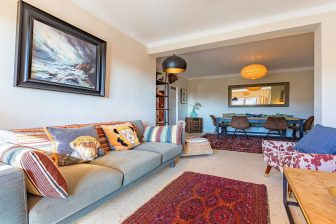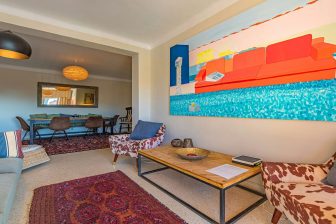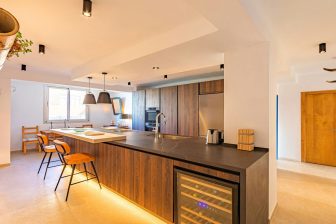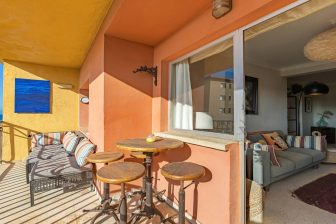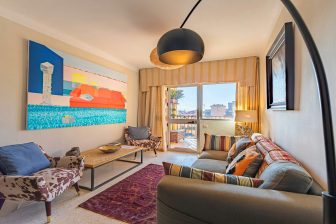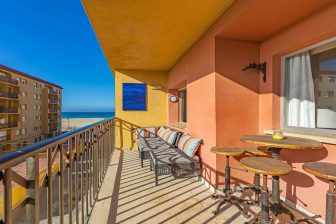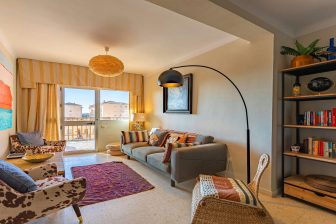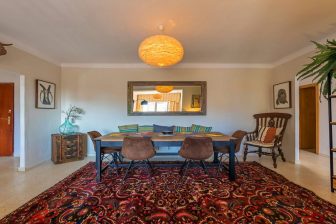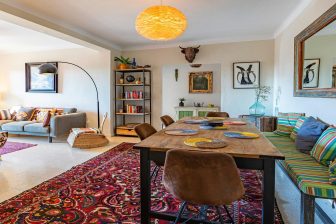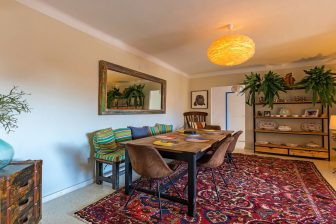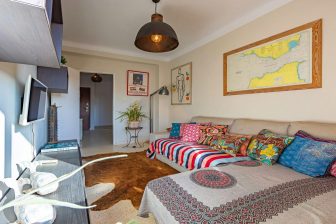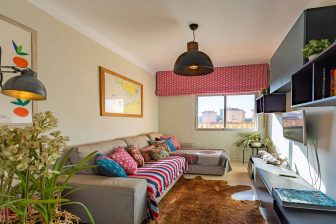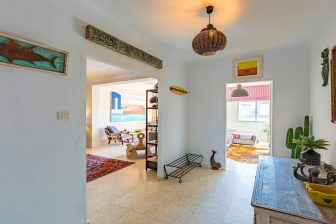 Funky Beachside Apartment
Funky beachside apartment for six people in an unbeatable location by Los Lances and close to Waikiki Chiringuito.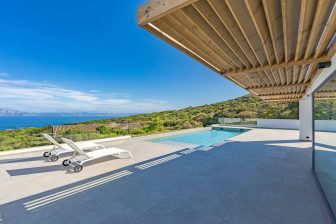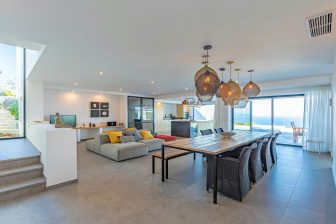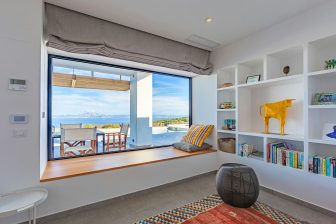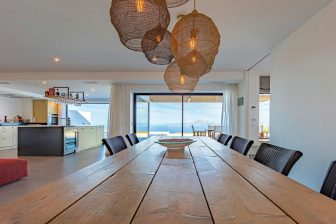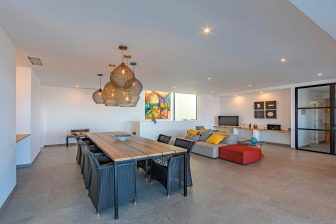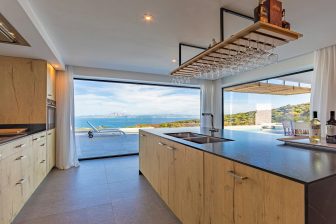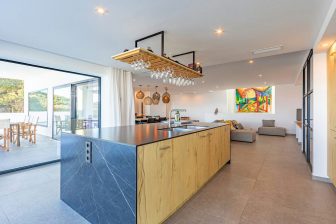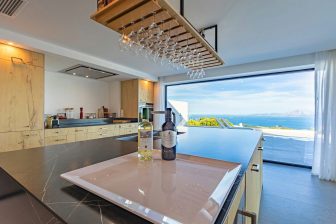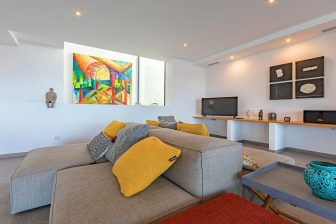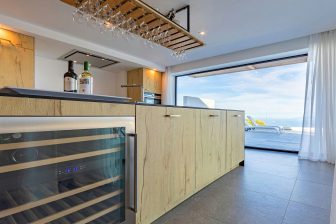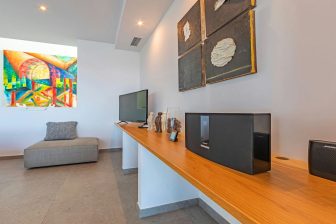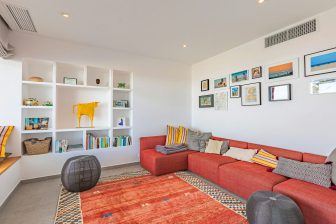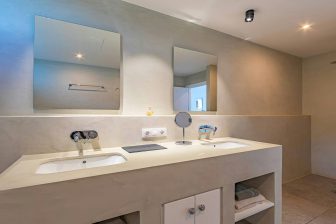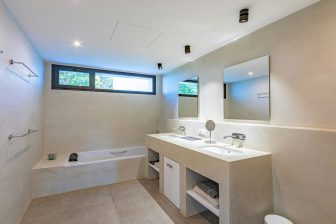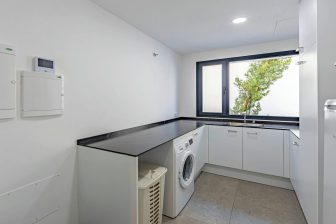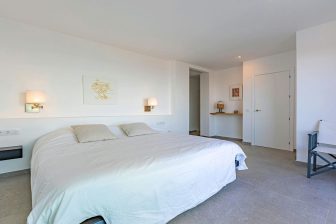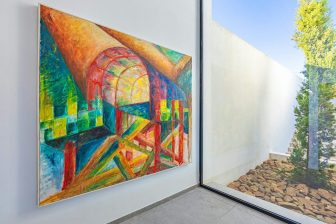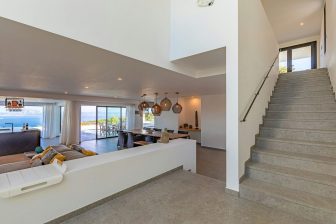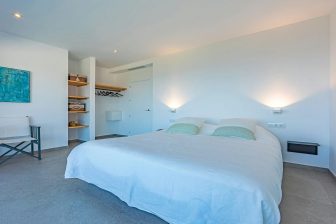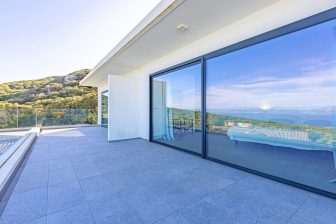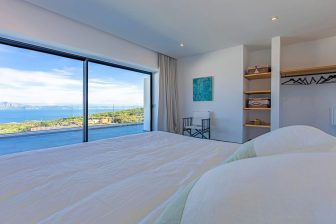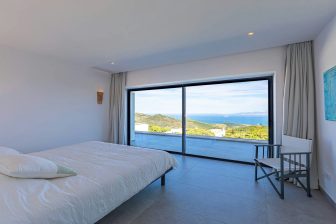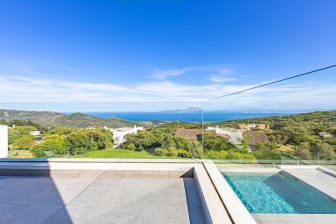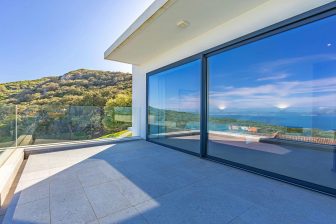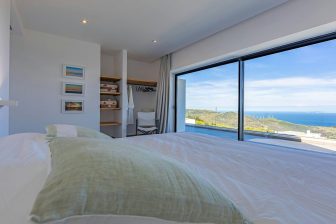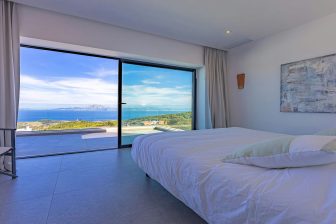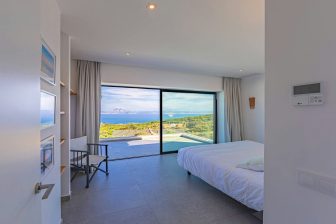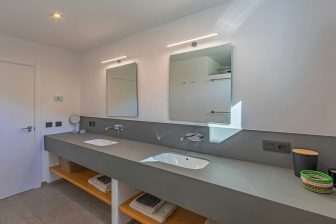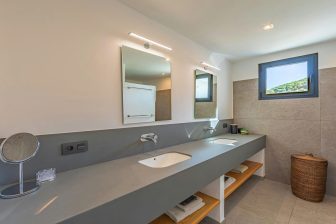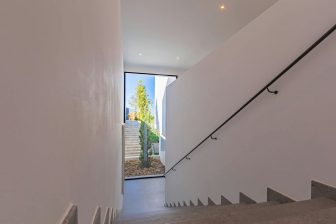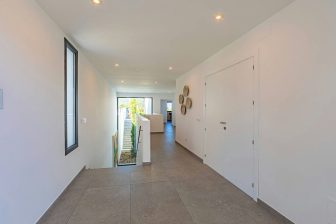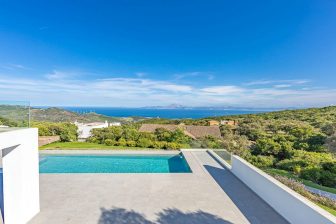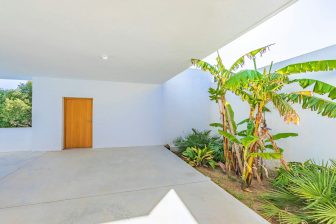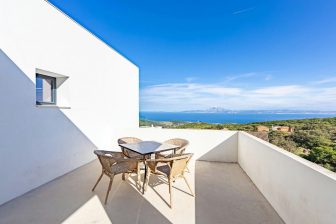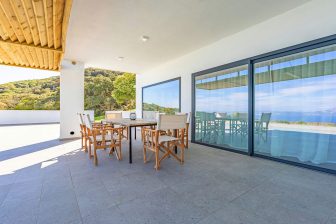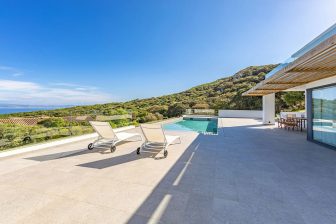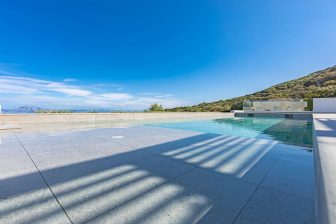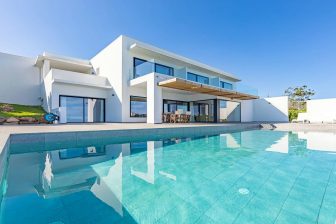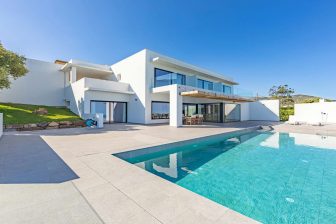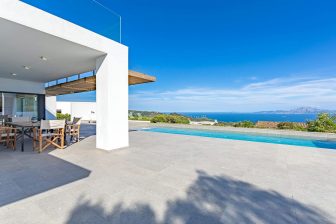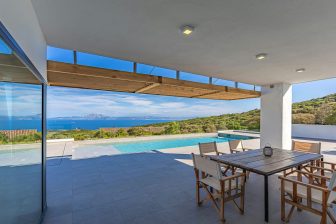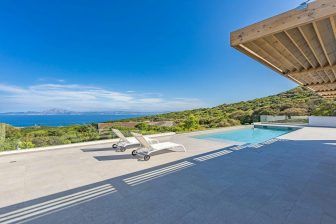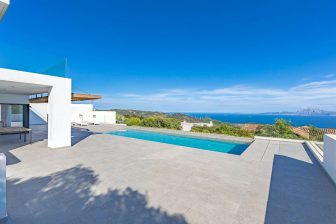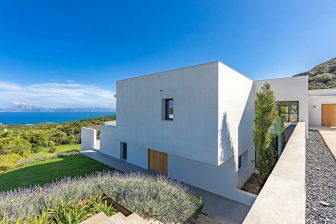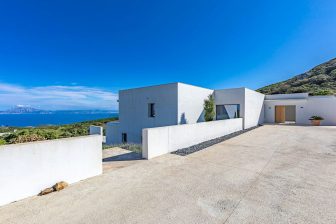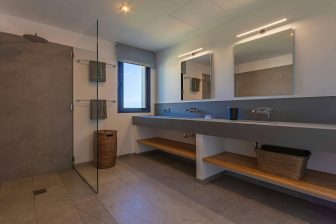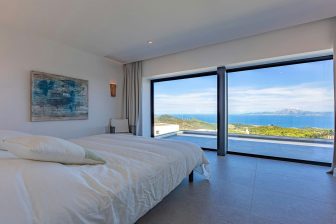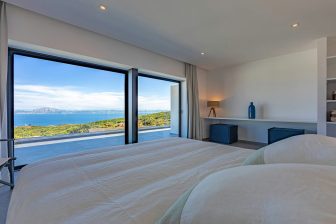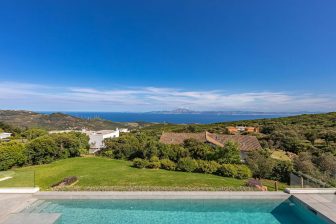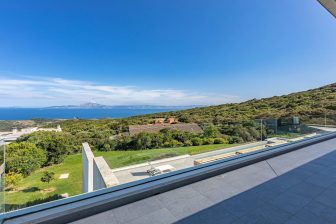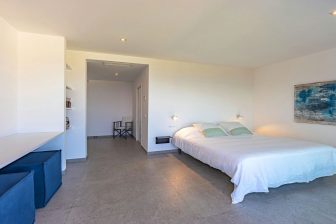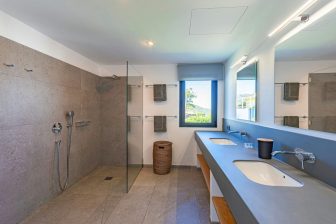 Stylish, family home in El Cuartón Alto, with luxe bedrooms complete with stunning Jebel Musa views and private terraces. The house comfortably sleeps 8 people in four double rooms, with 180cm x 210cm double beds.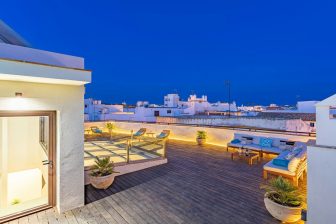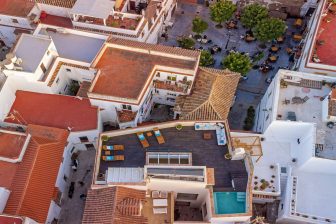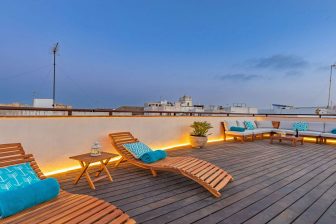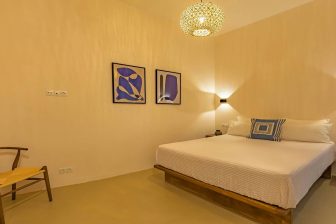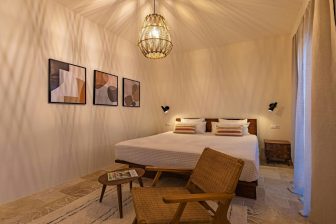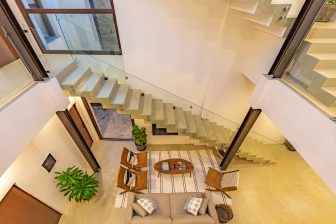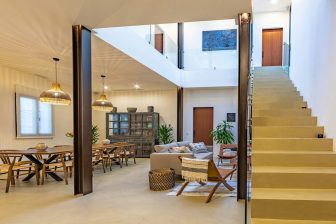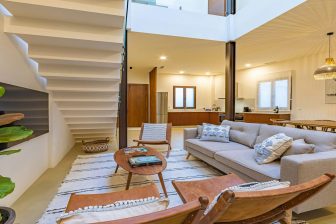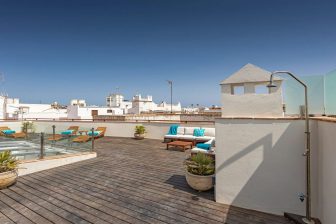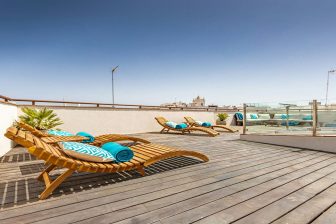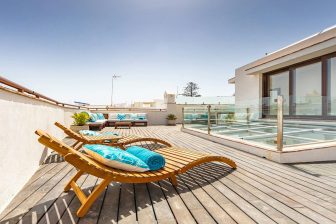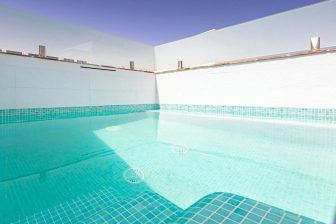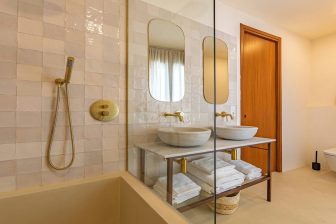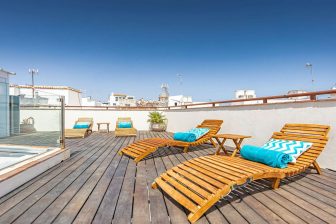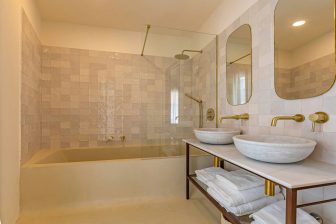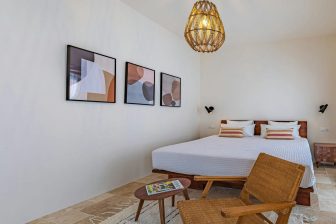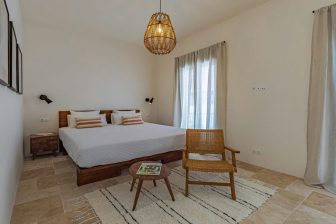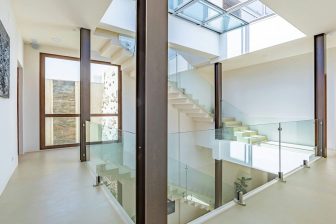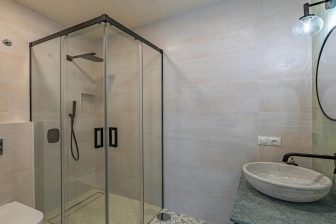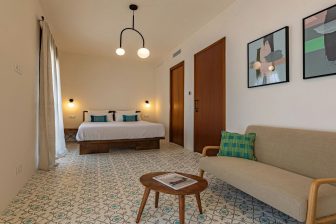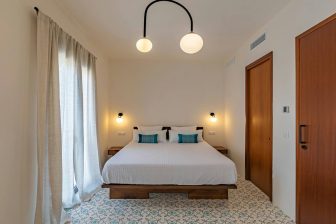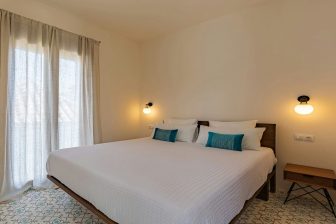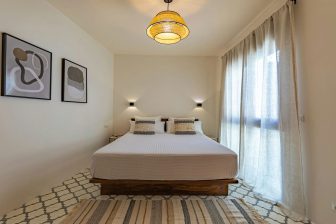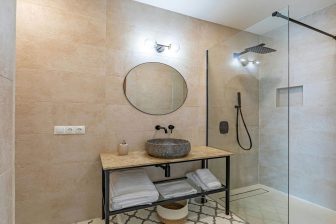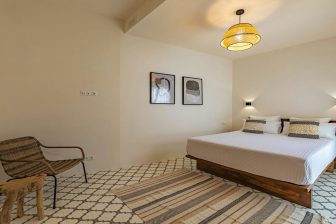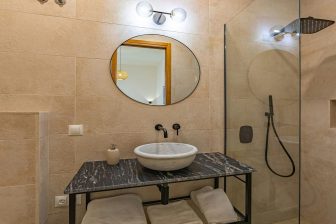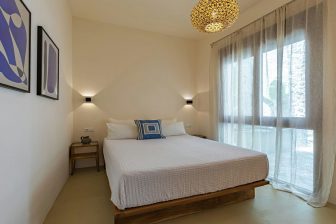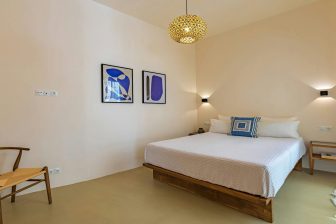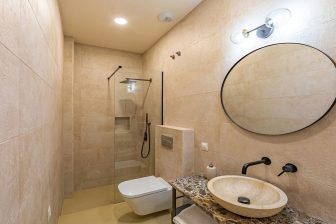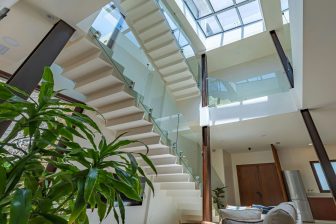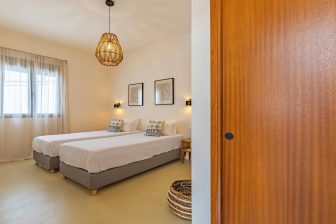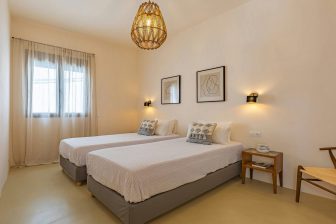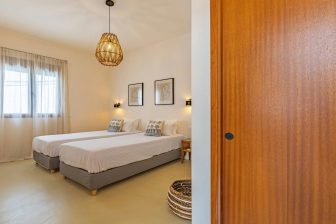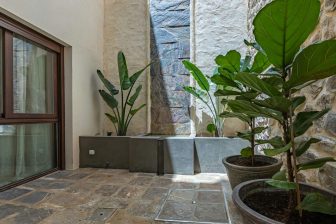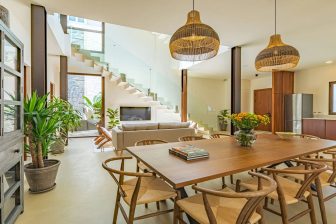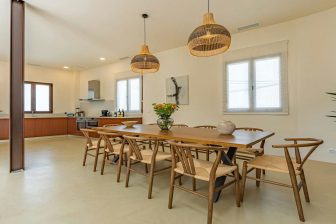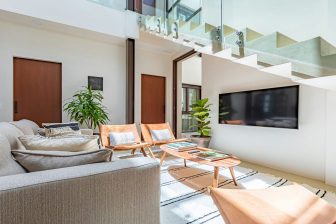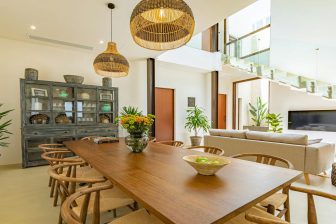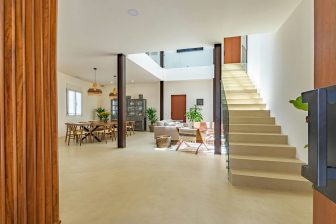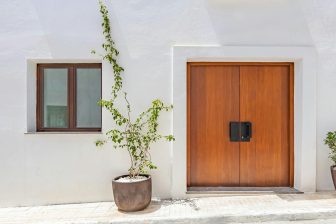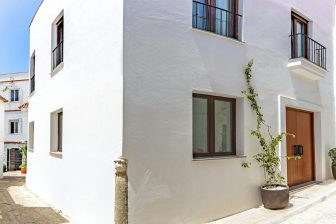 This is a stunningly restored heritage building with five bedrooms and five bathrooms, inside Tarifa's castle walls. Some of the original façade of the building has been preserved; this building is of cultural importance in Tarifa as it was once the home of the painter Agustin Segura Iglesias.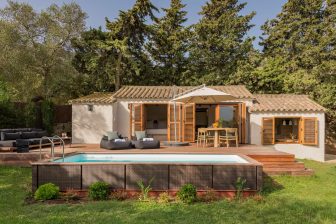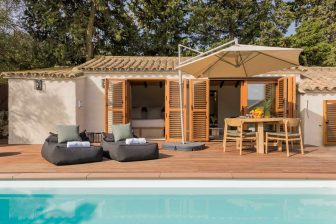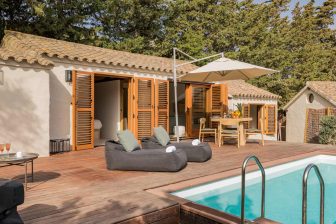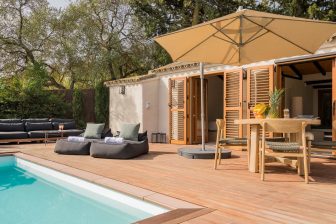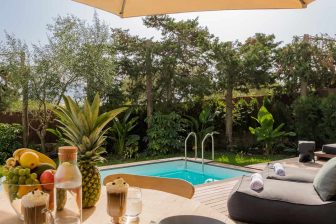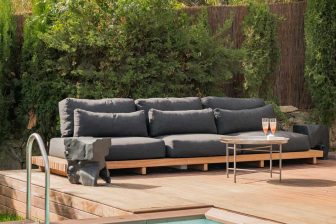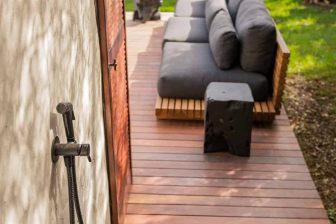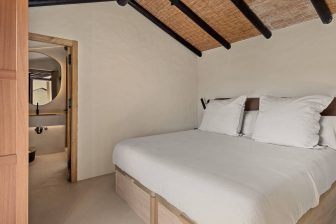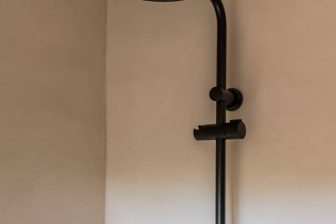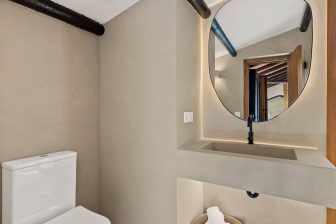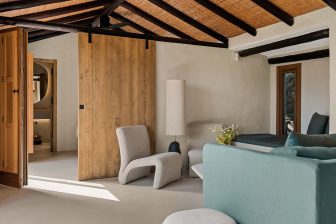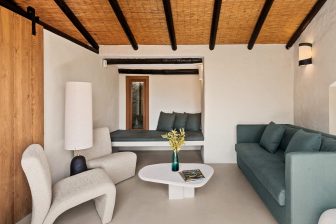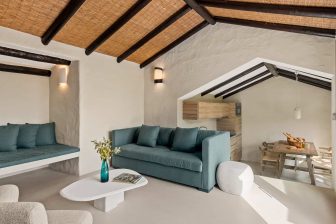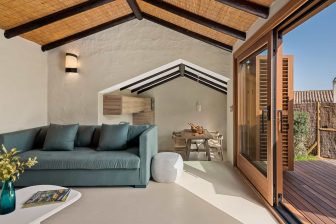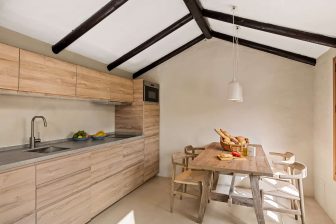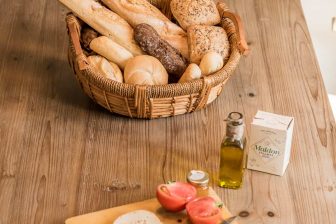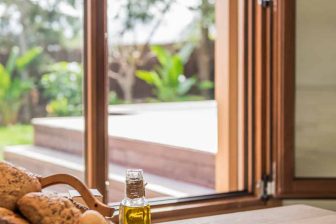 Stunning one bedroom property in the rural location of Betis, but well positioned between the Bolonia and Tarifa beaches. This property is an agricultural barn which has been transformed into a high end, stylish home that can sleep a couple or a young family in a private and privileged location.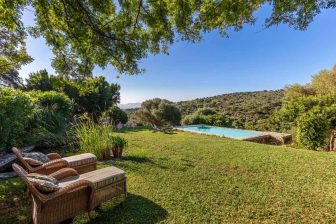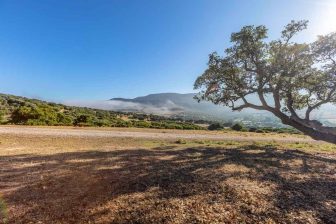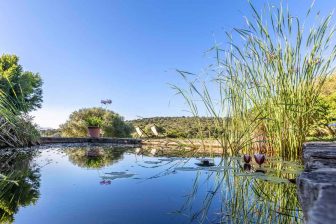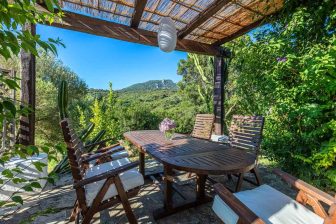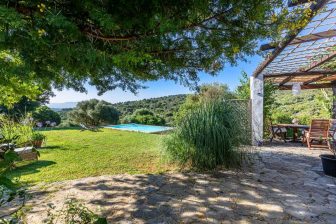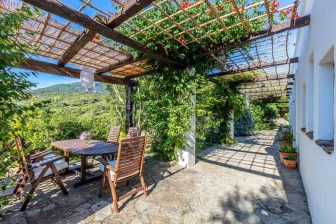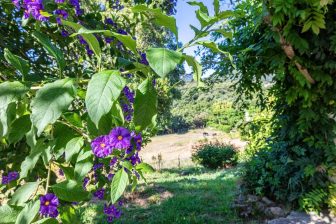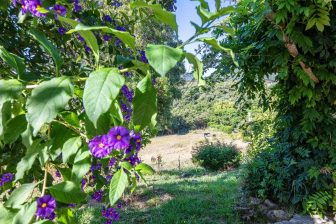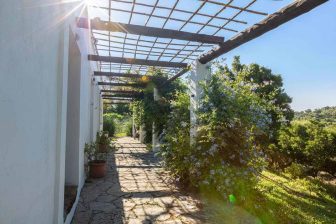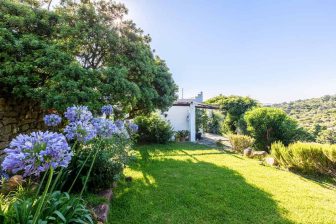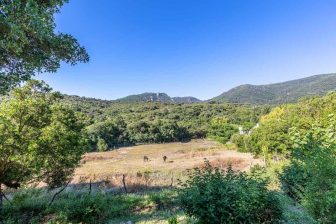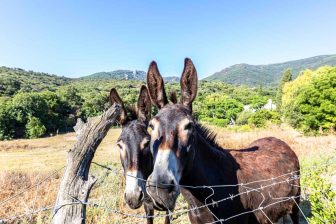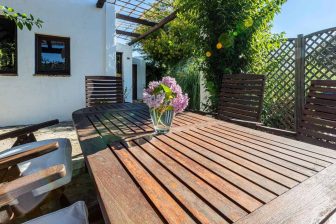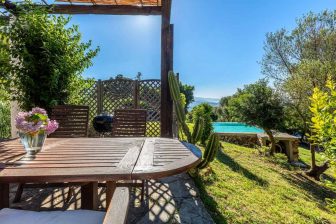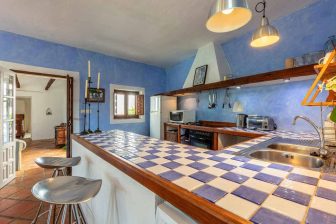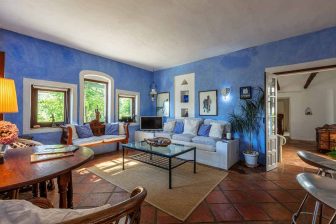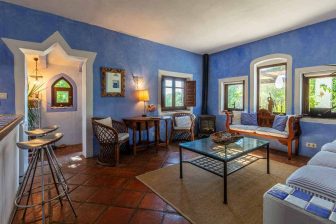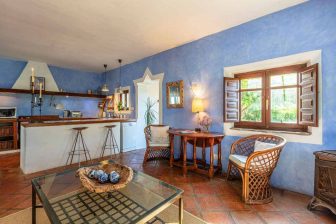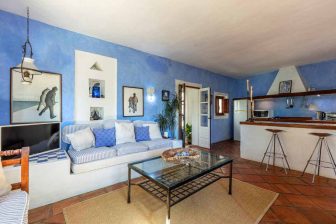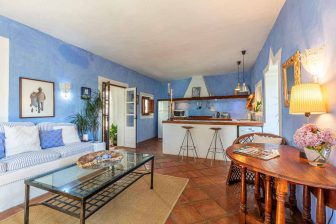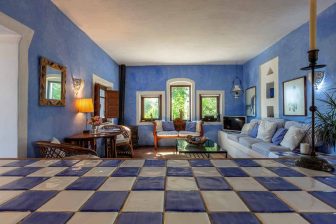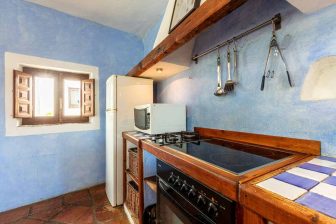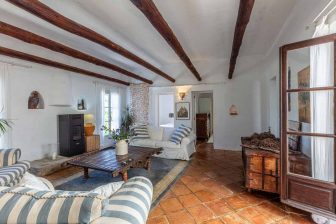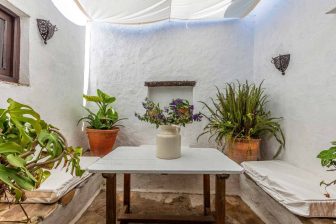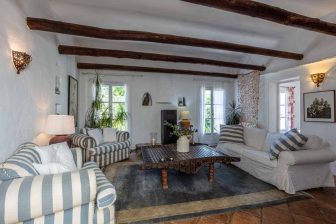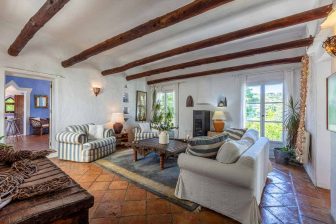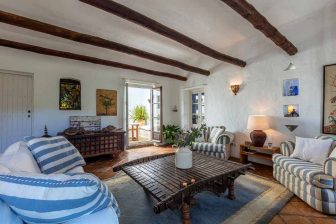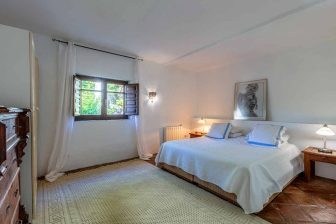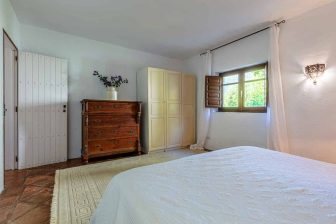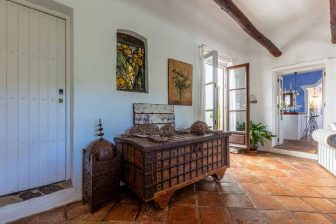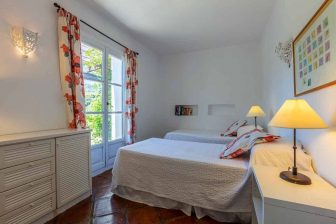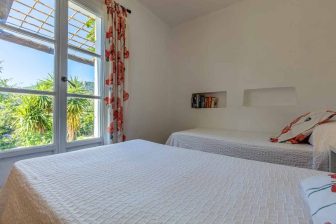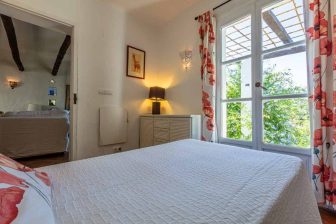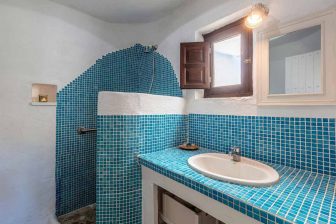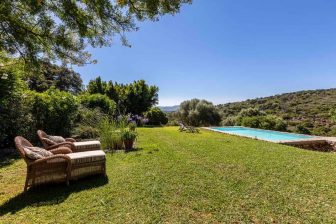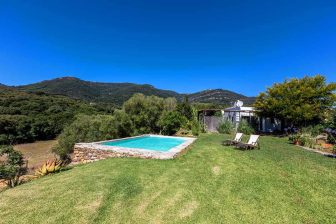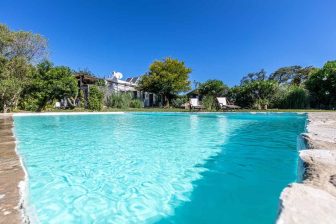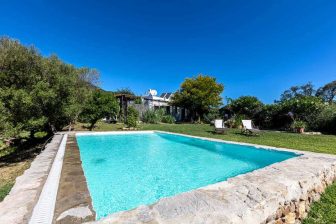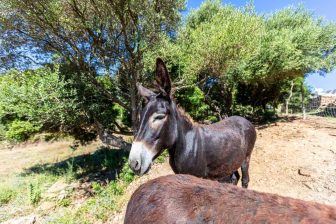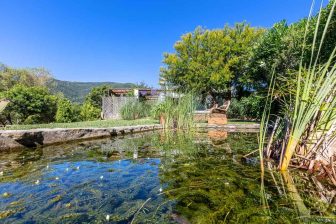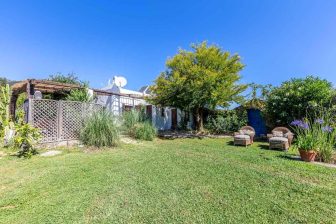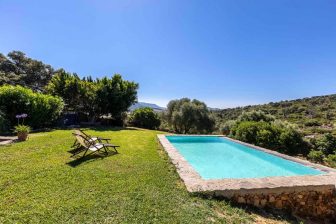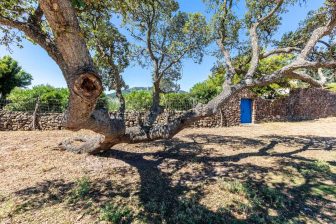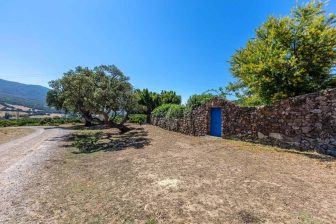 Charming, rural retreat in the peaceful Puerto Llano; away from the hustle and bustle of Tarifa and its summer crowds, with stunning landscapes and mountain scenery.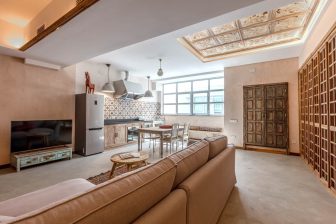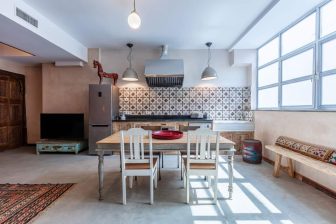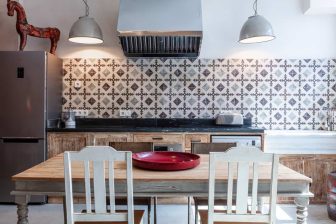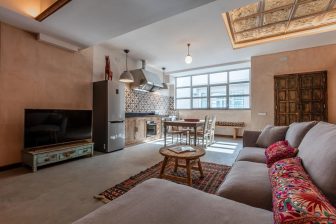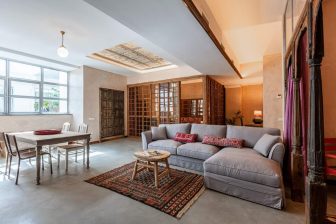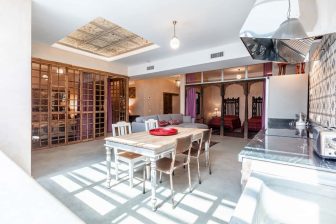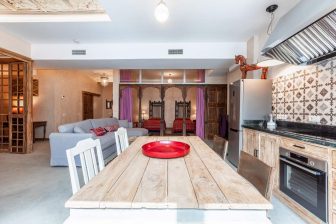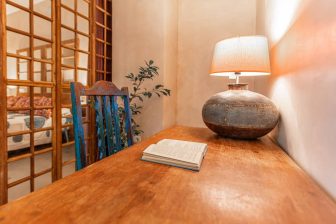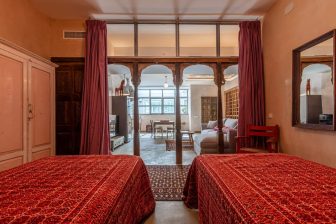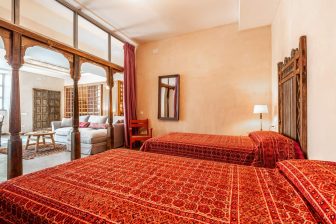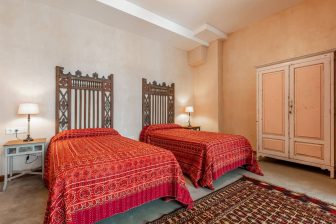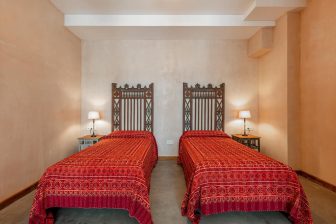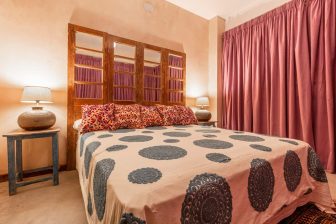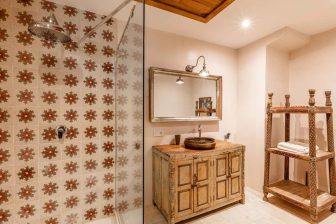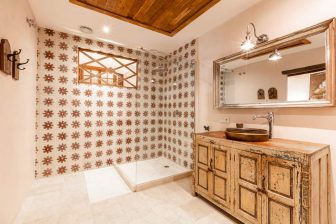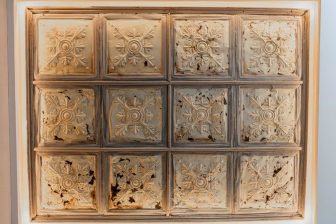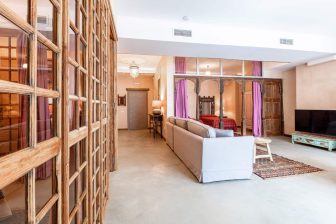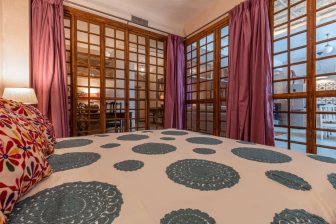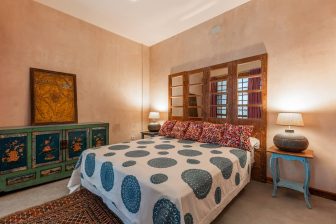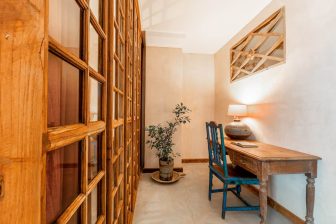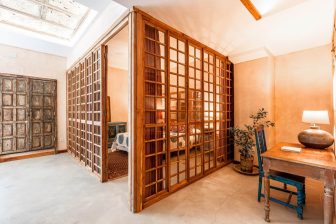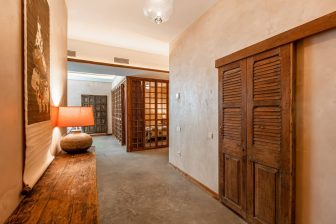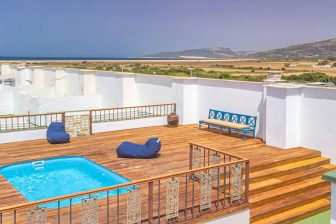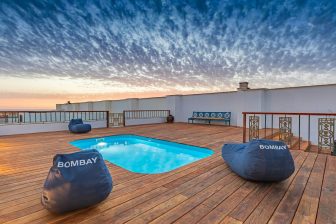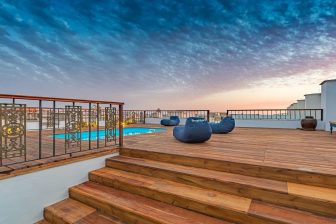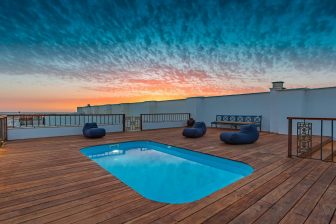 Bombay Boutique Apartment II
Two fabulous 100m2 apartments located in La Vega at the entrance to Tarifa and above the fabulous antique furniture store Bombay Arte with roof terrace and swimming pool.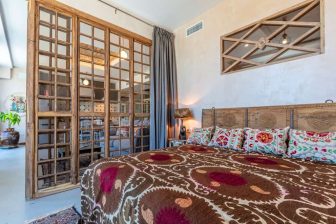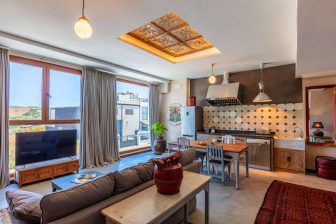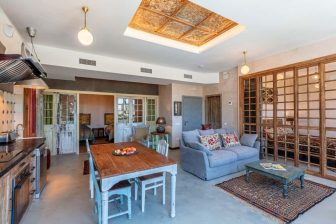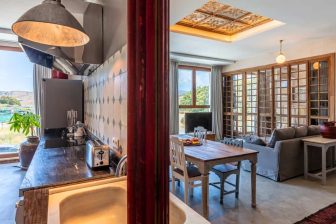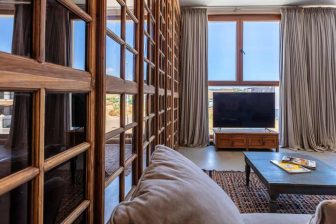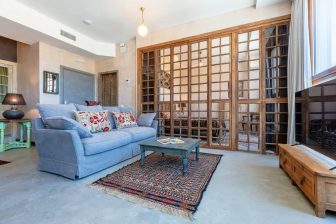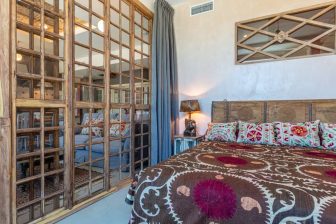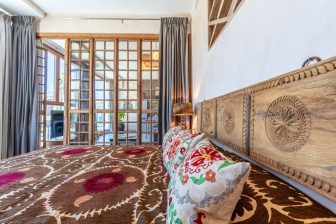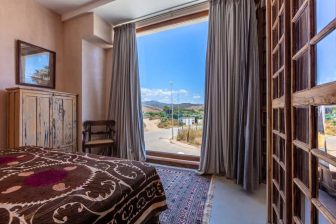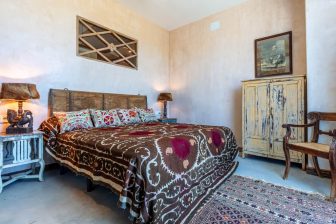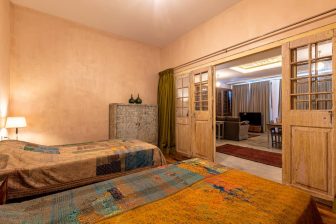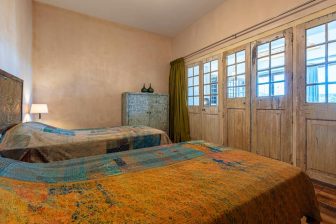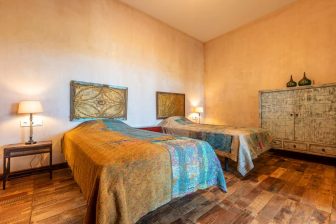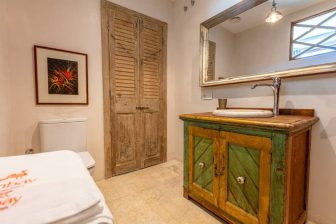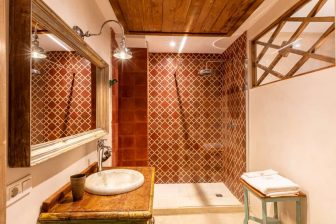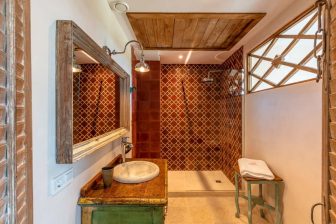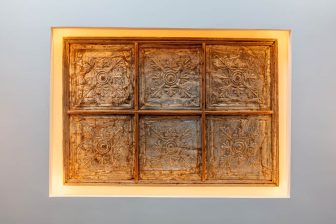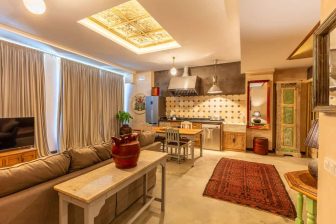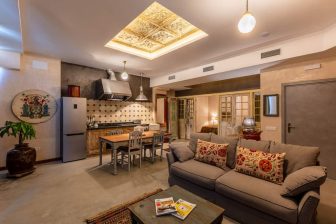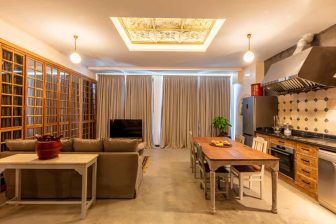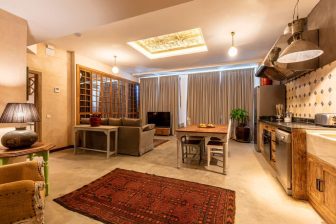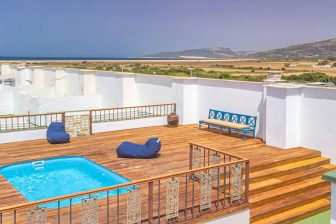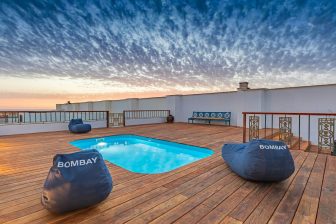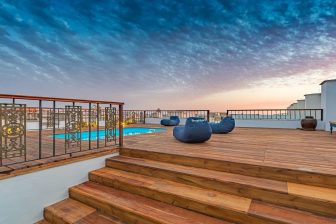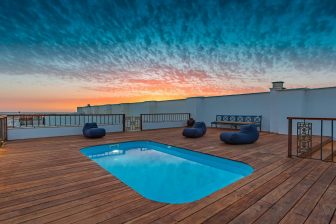 Bombay Boutique Apartment I
Two fabulous 100m2 apartments located in La Vega at the entrance to Tarifa and above the fabulous antique furniture store Bombay Arte. These apartments are brand new and will be available for rent from June 2021.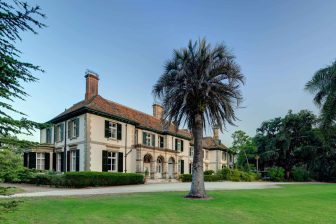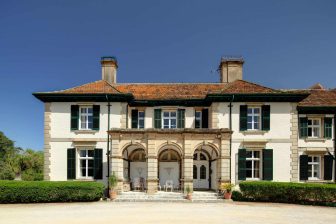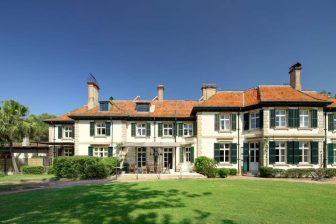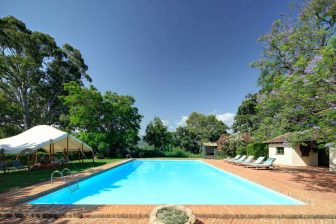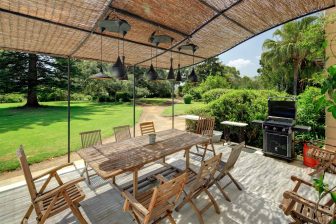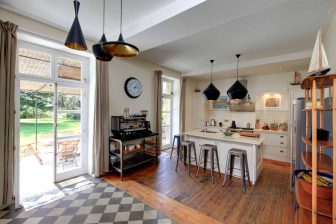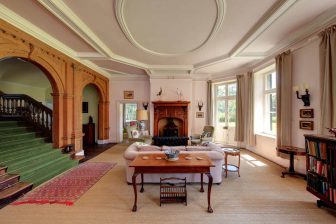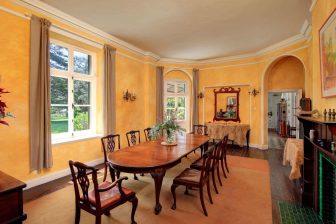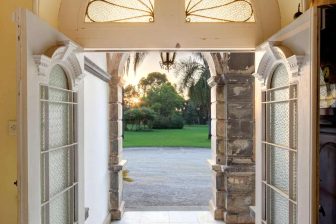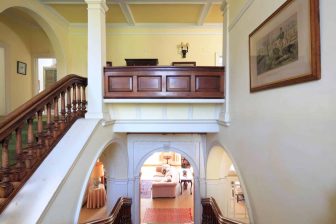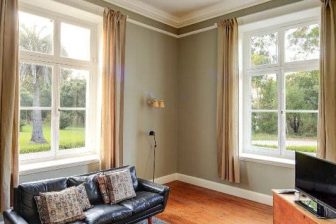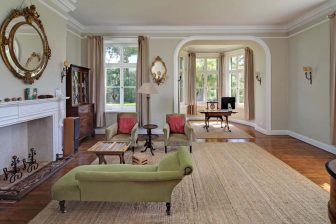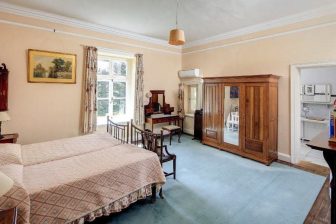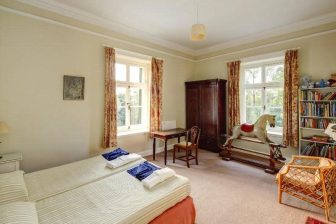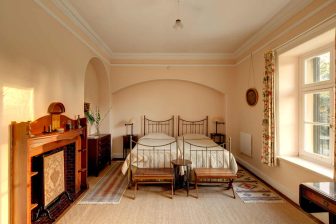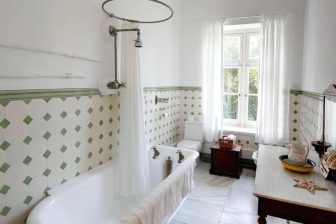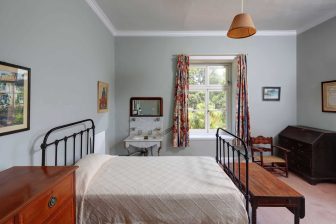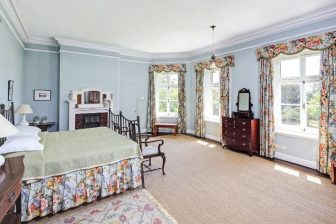 Magnificent colonial Edwardian property on large cattle estate in the Bay of Gibraltar, within the Natural Cork Forest, that has its own private tennis court and large swimming pool.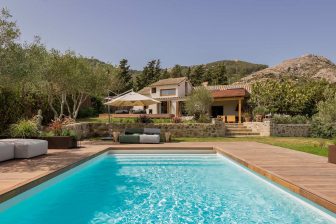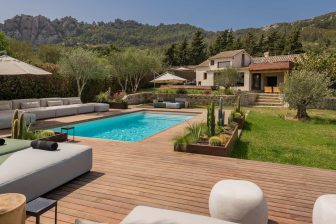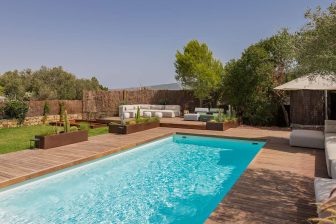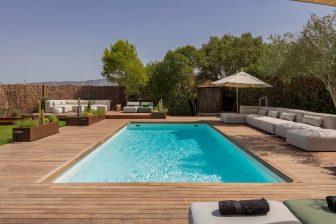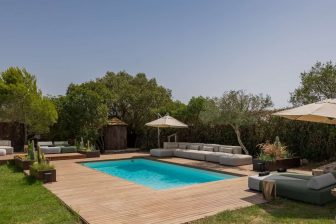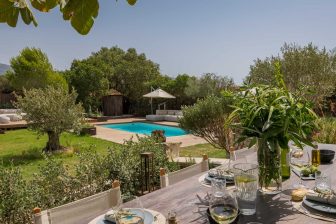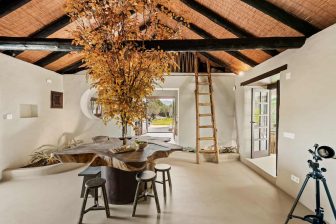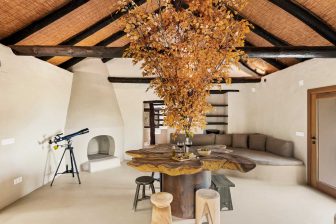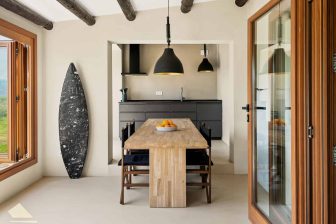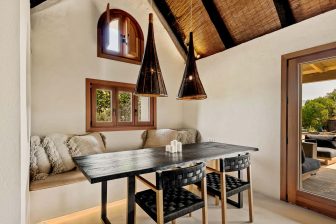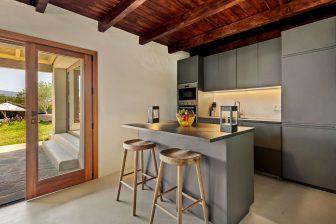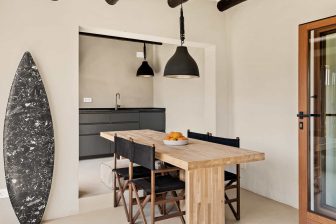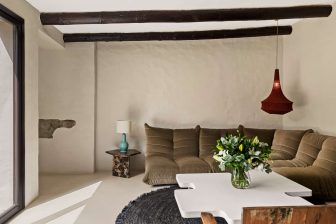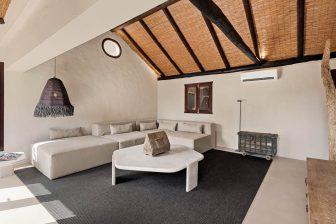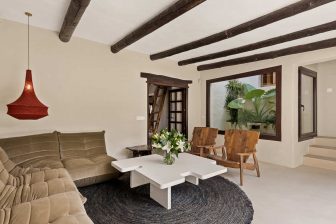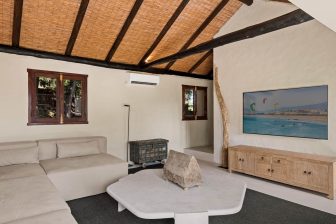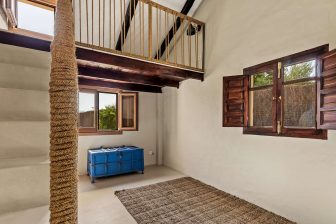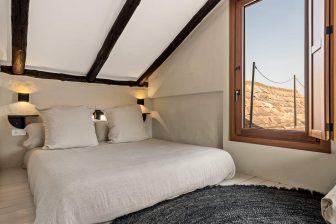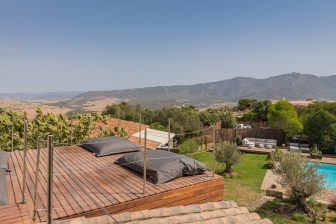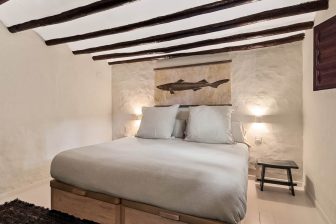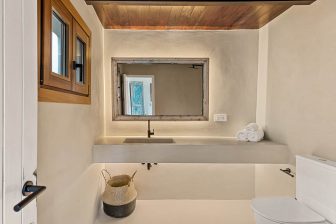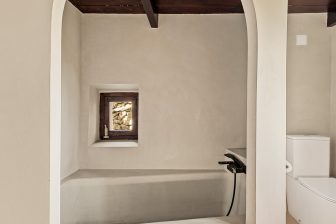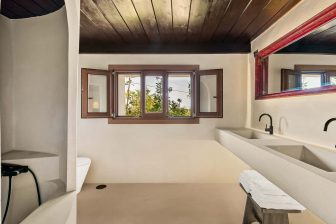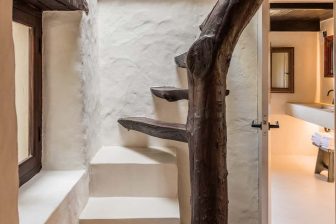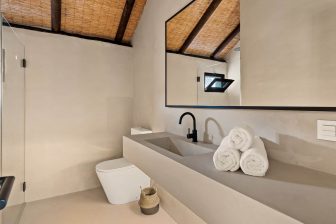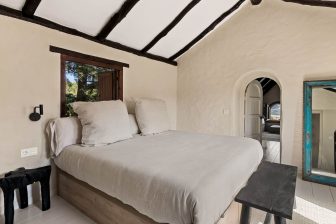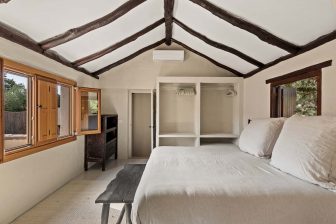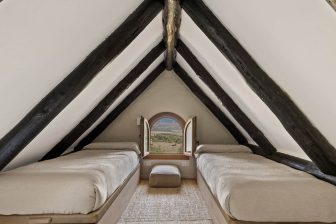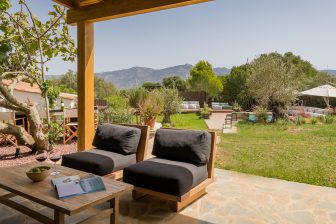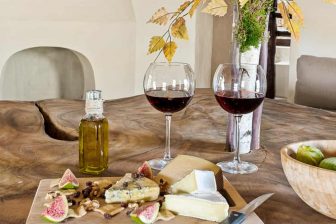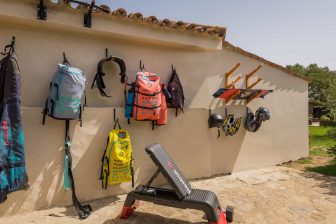 Fabulous country retreat that has been fully refurbished in 2021 to a very high standard, both stylish and contemporary. The farmhouse is over 150 years old, located in the mountain hamlet of Betis at the foot of the Sierra de San Bartolome – between Bolonia Beach and Tarifa town and above the Punta Paloma sand dune Tarifa.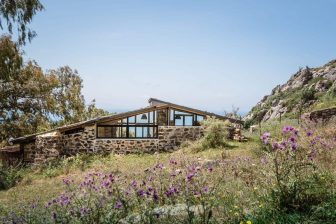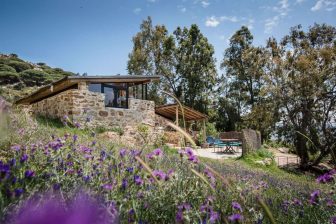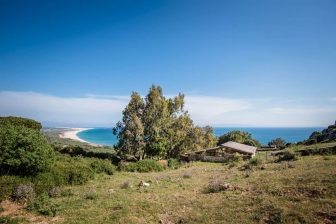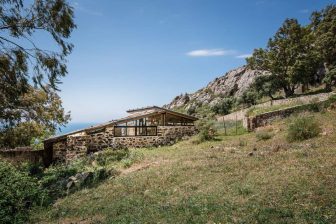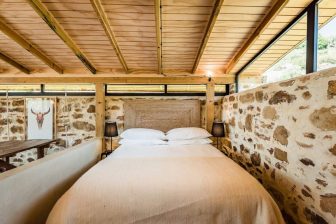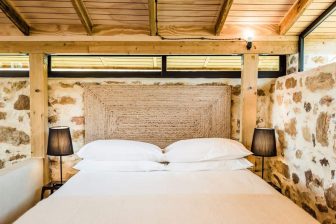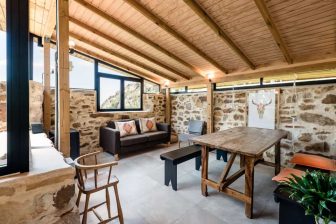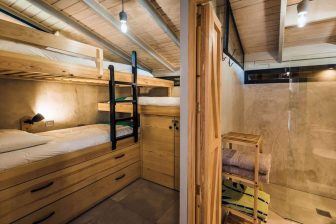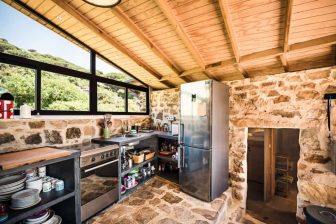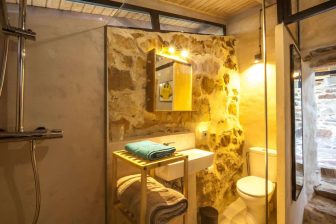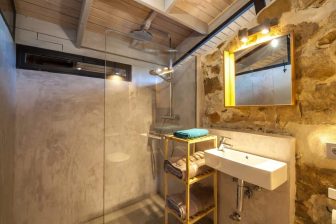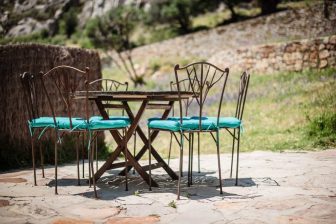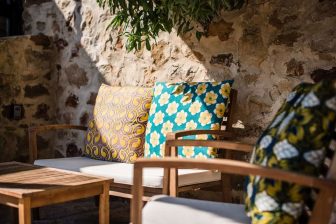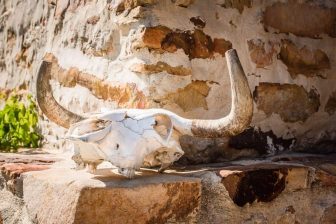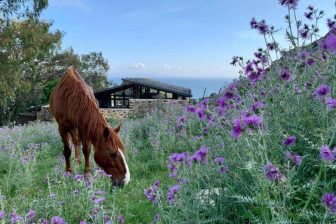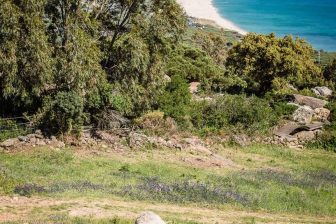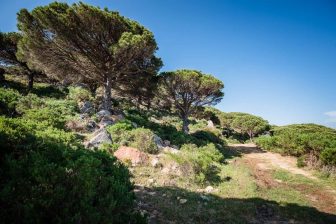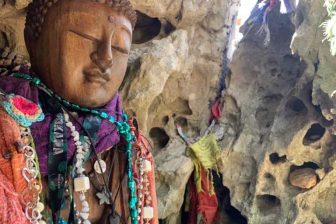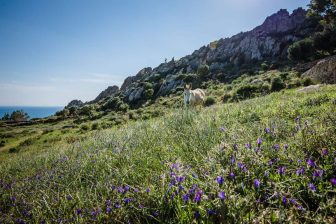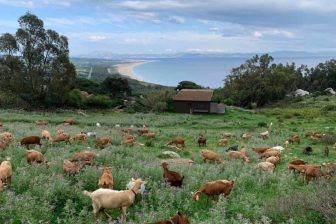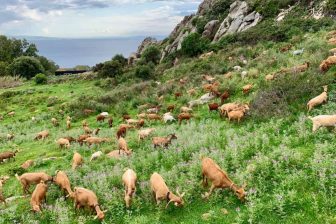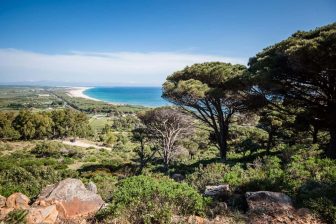 Featured in Elle Decoration and Traveller this adorable shepherd's lodge was fully renovated in 2017; positioned at the top of the La Pena mountainside the house enjoys insane views from every angle within the house.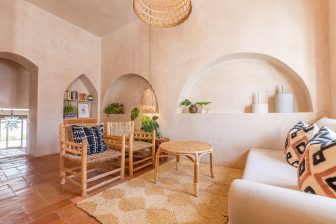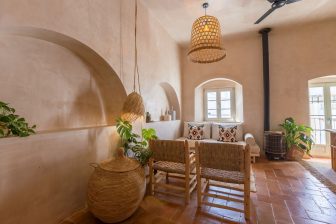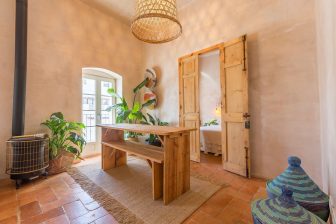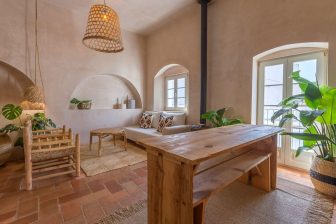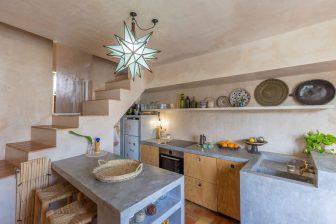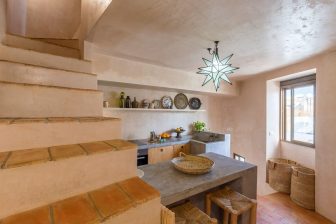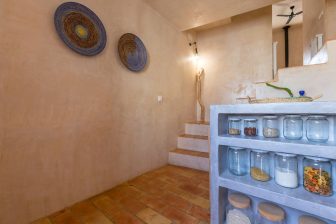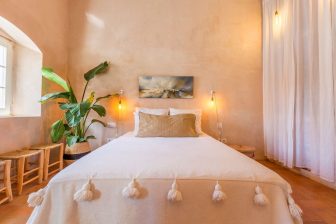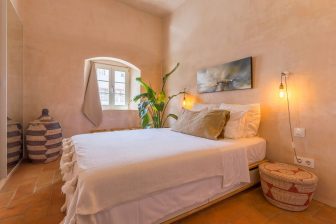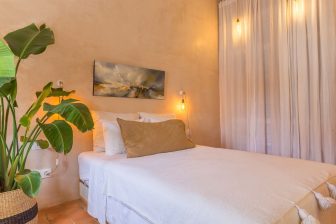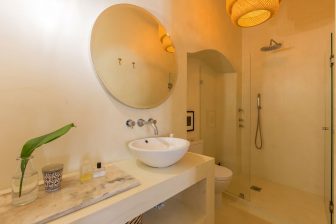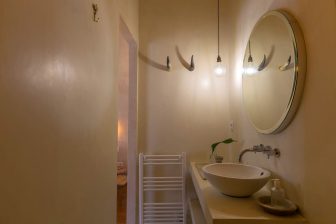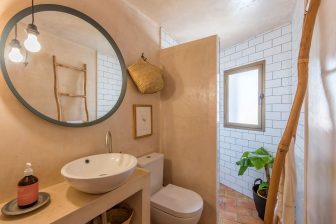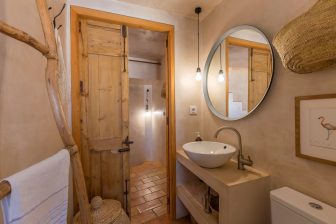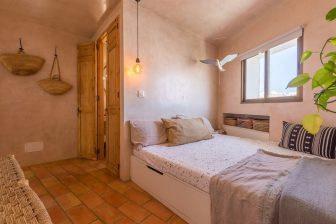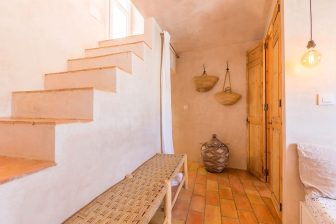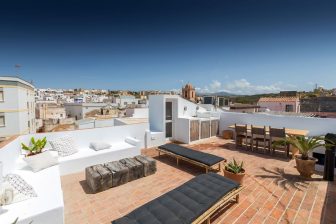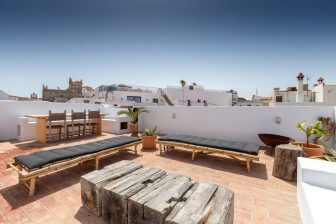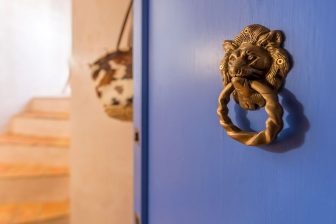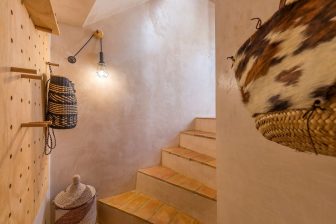 Stylish bolthole in the old town for a couple, or two.. close to the infamous "El Frances" and "El Lola", this is a fabulous location.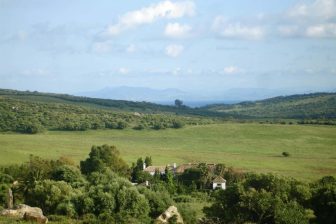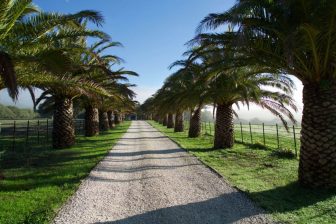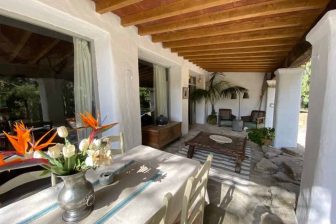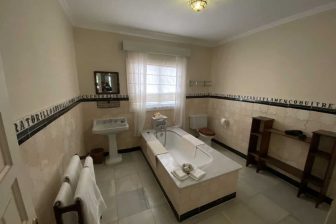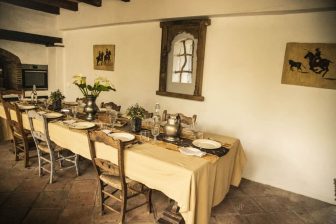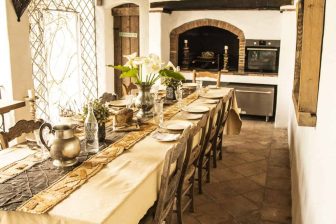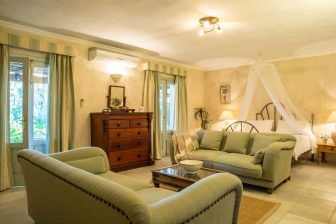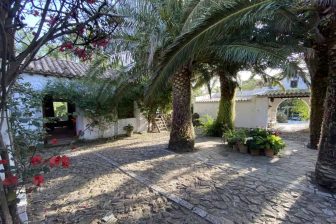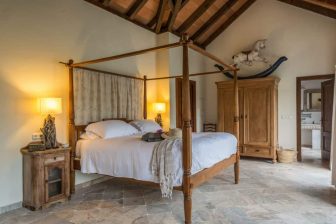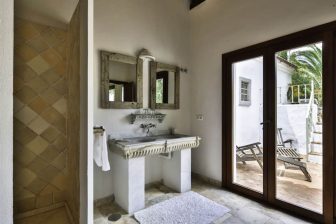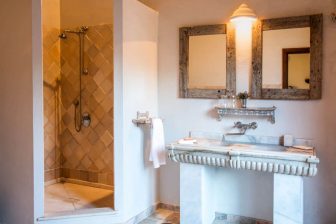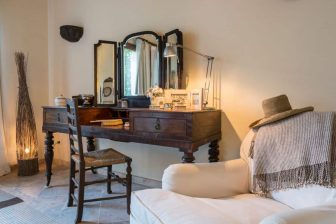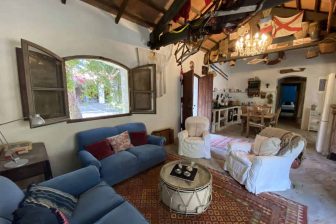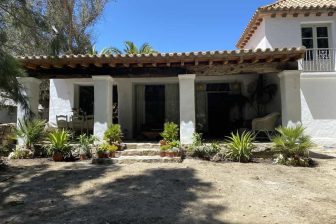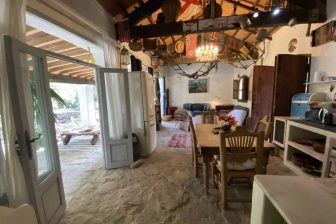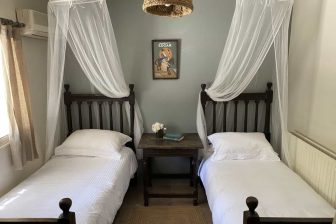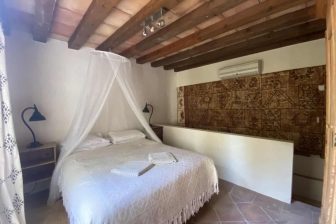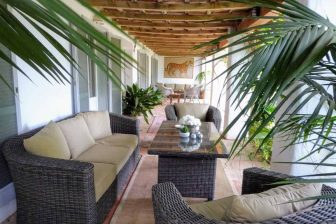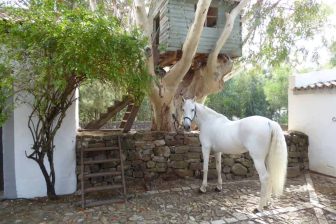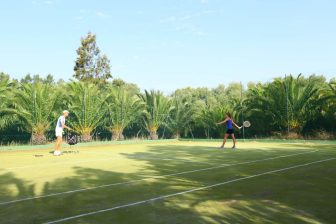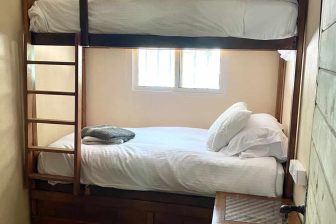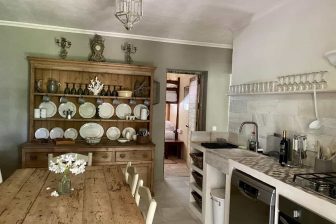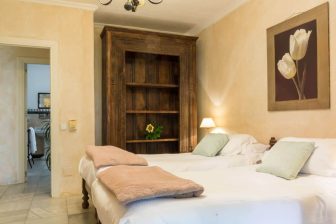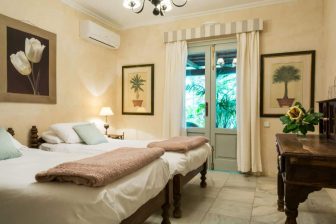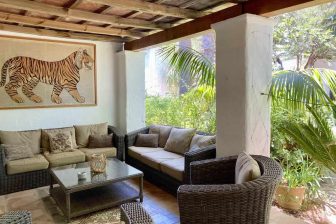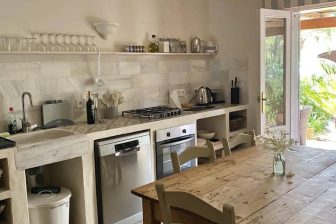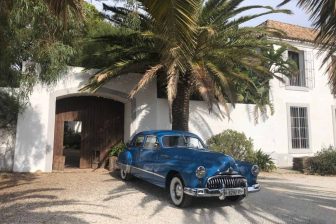 The epitome of casual chic …Orange groves, peace and quiet and eagles soaring.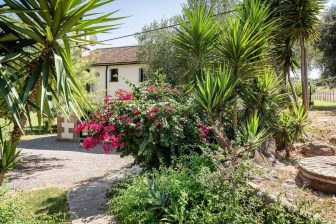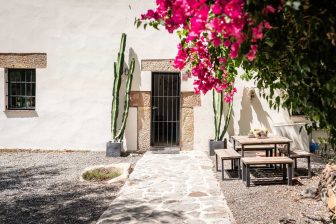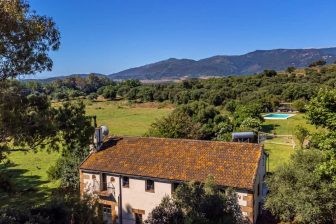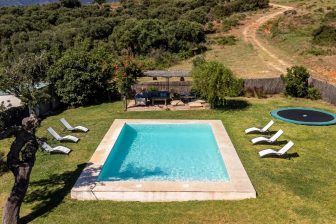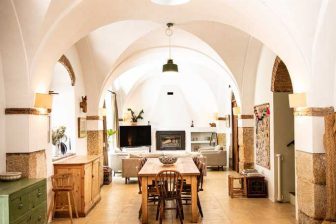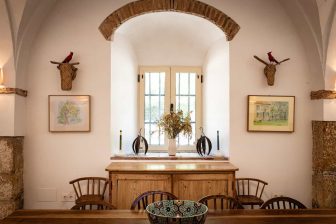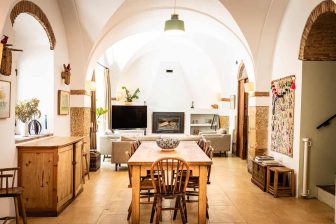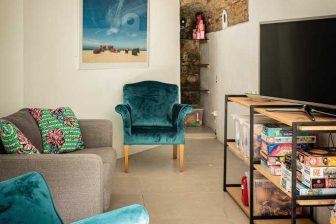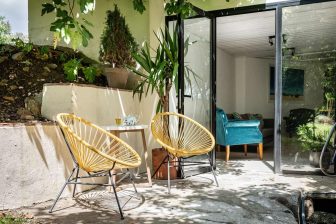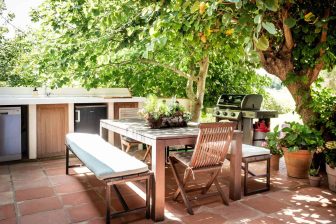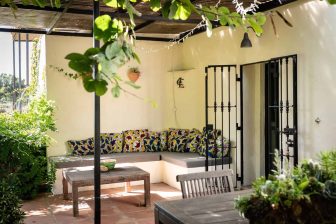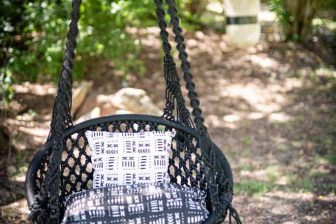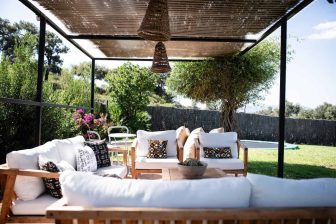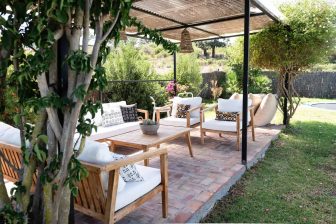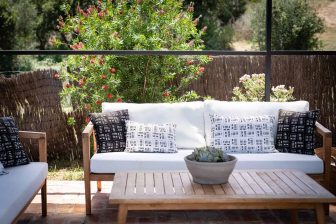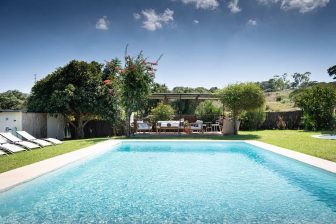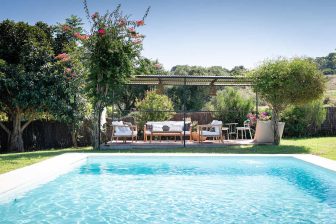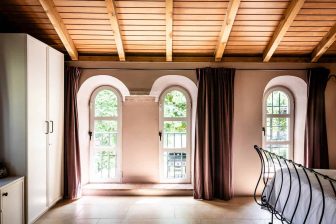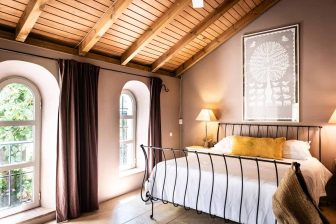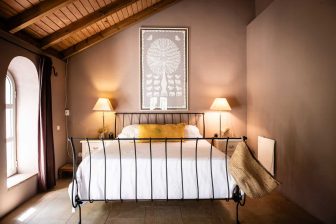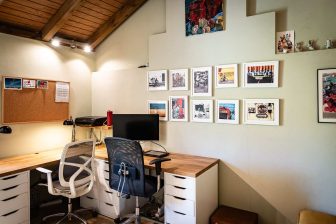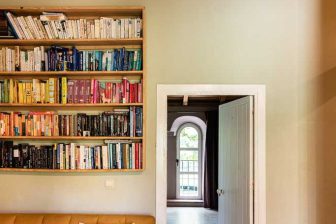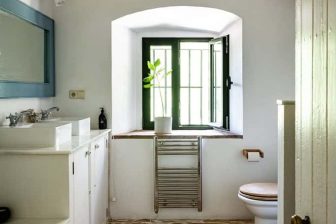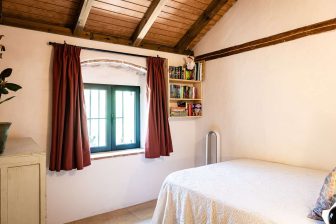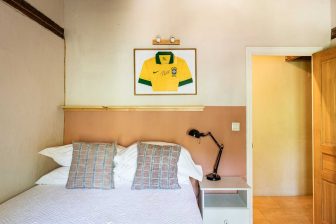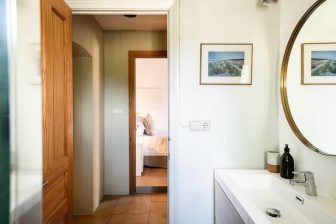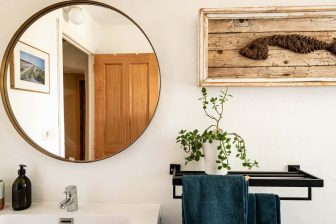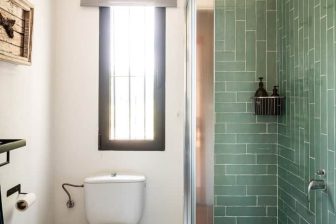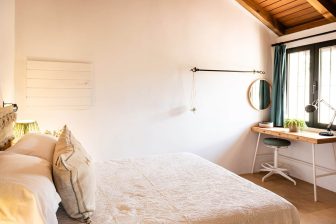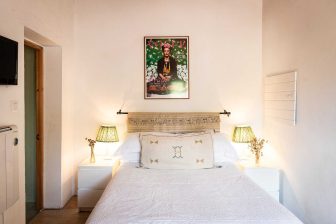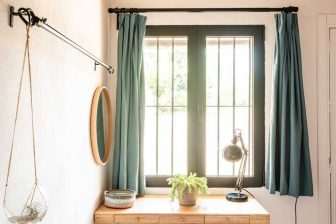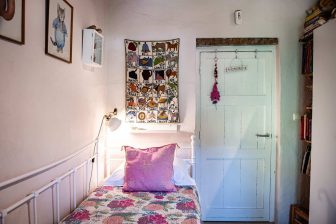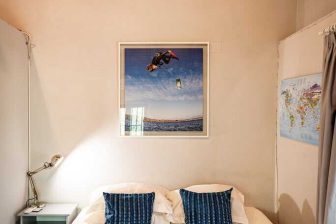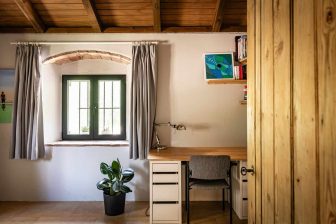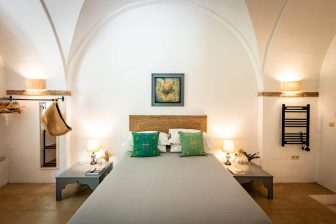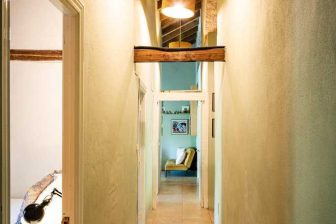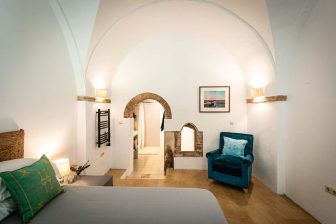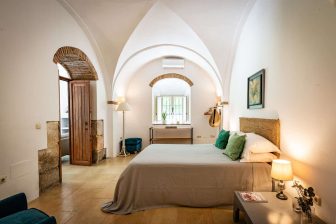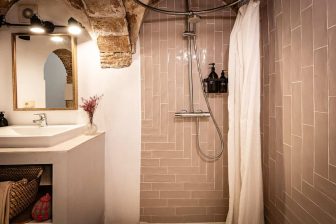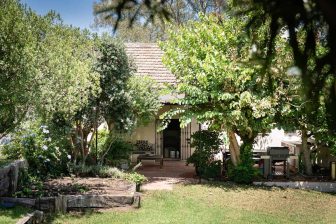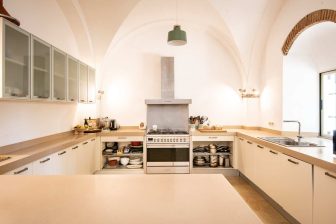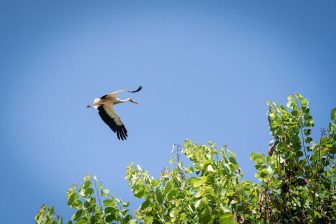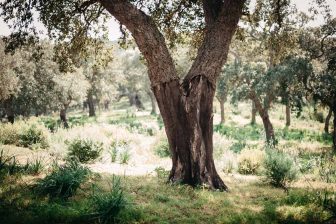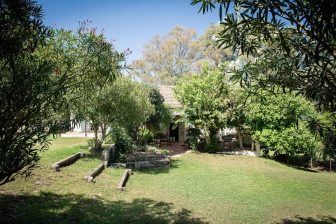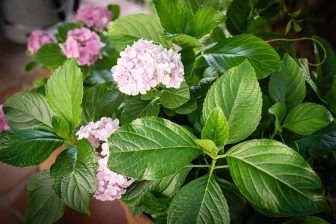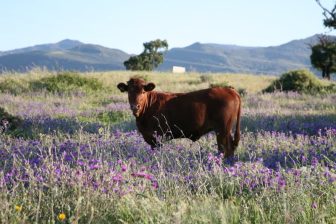 A fabulous old grain mill that dates back to before the 16th century that has been lovingly restored into a wonderful family home with character and charm.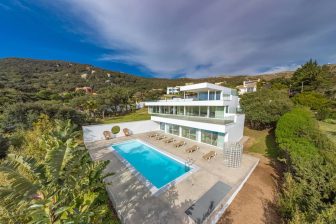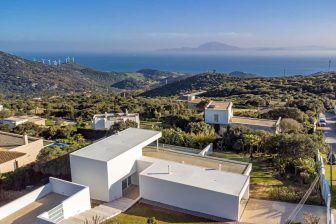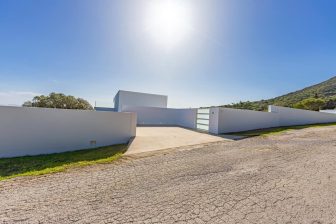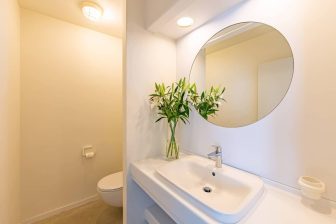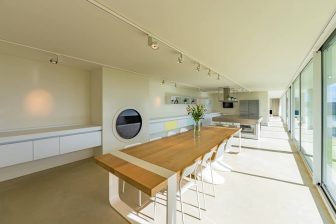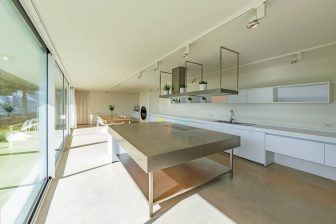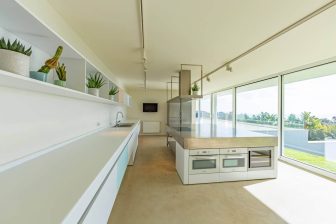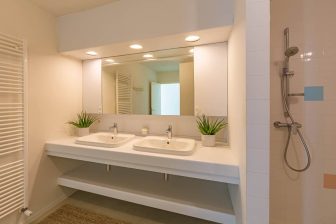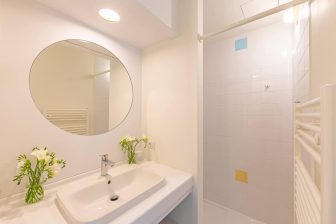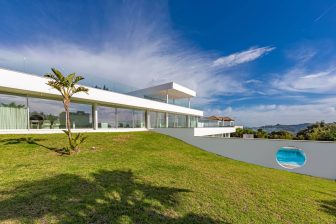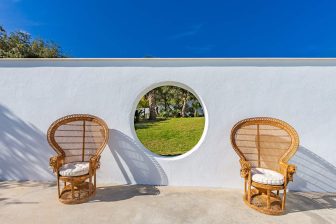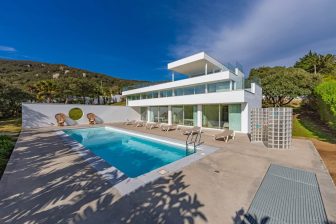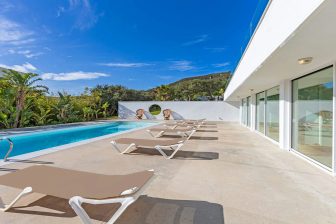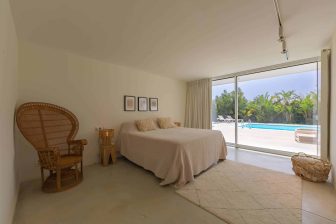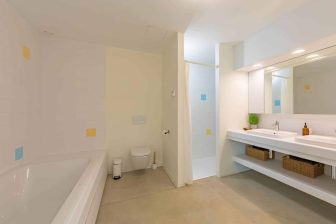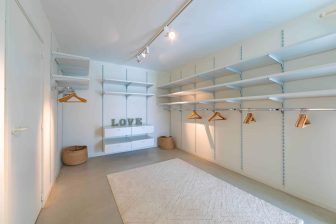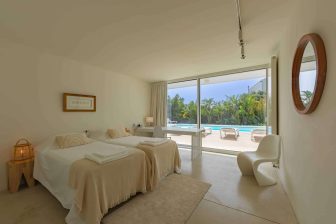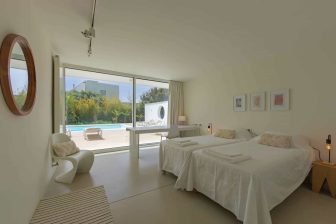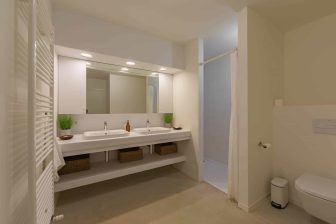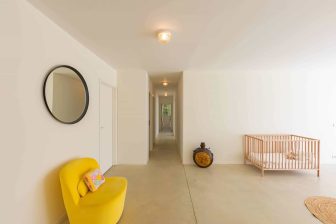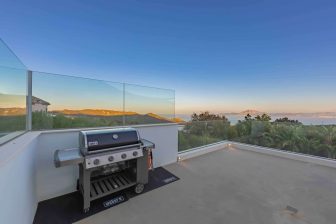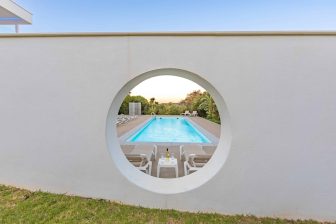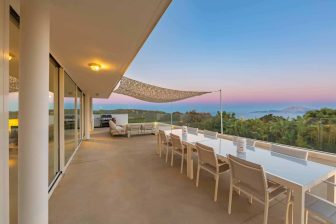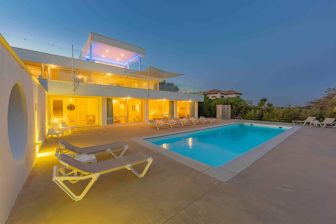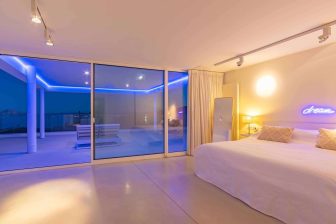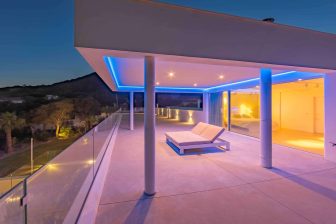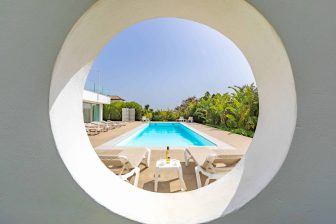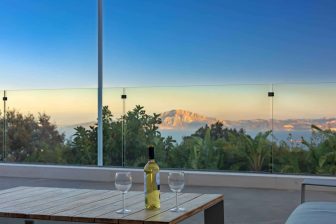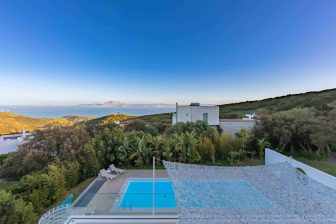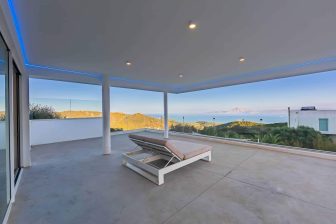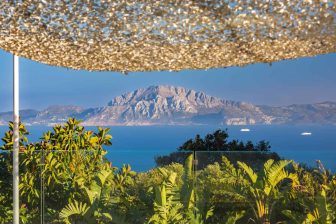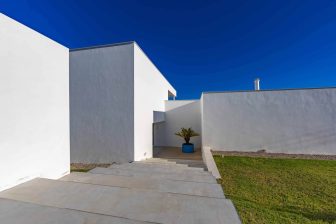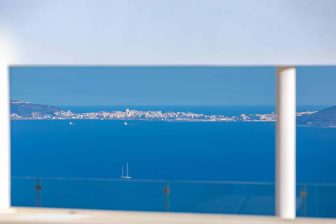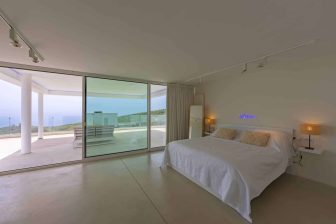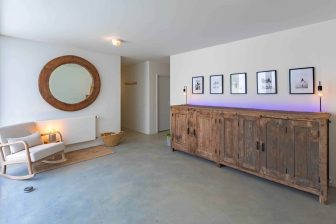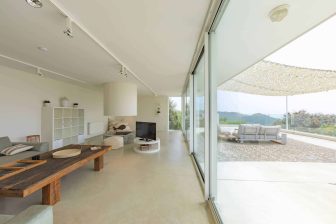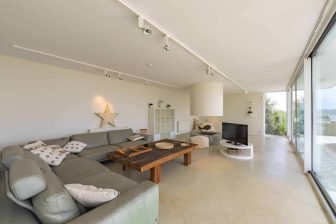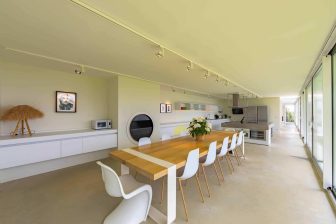 Casa Amanecer was designed and built by a Belgian family that have a design business and specialise in architecture, interiors, art, properties and their 'one-off pieces', which they showcase in this fabulous modern home.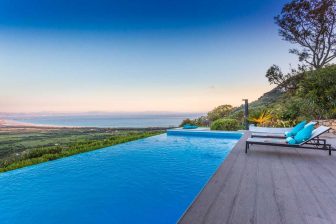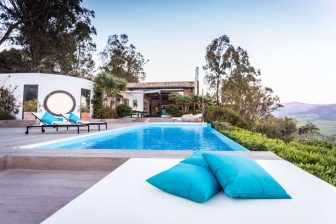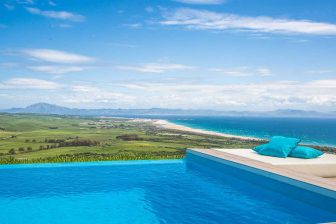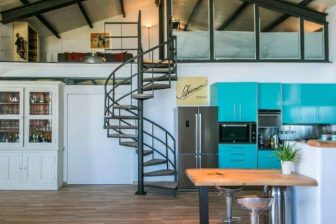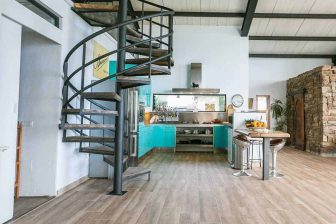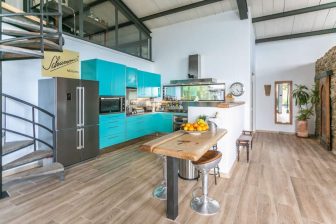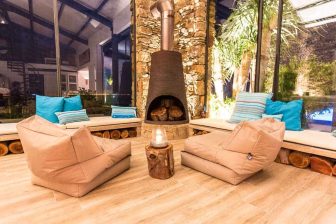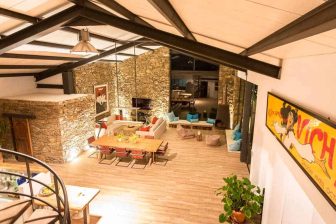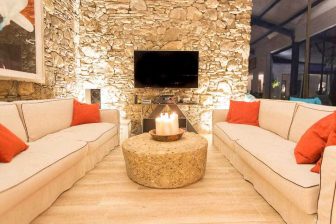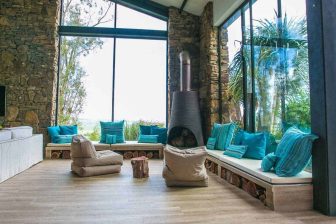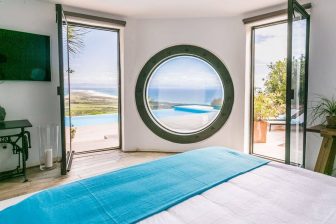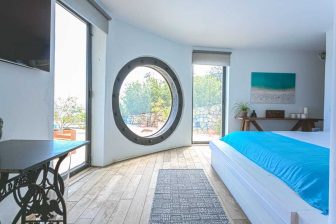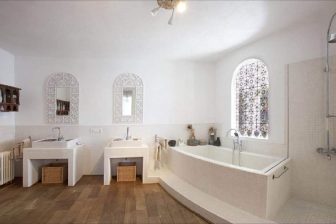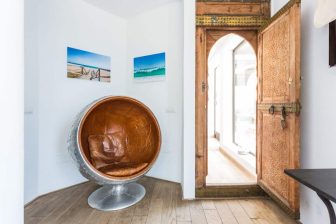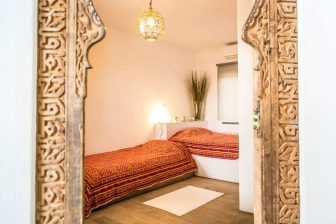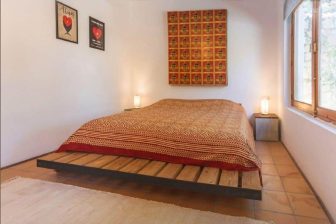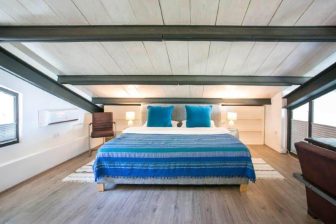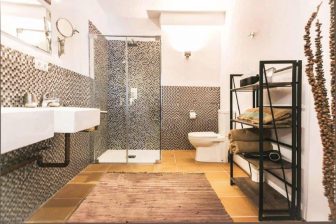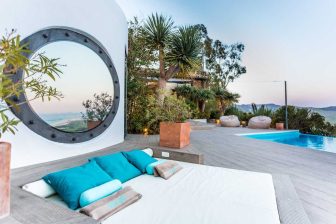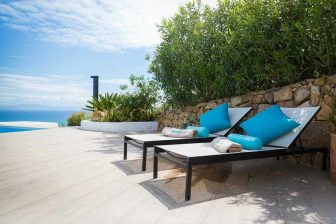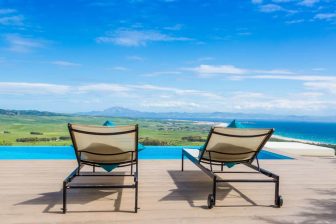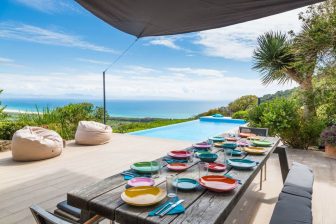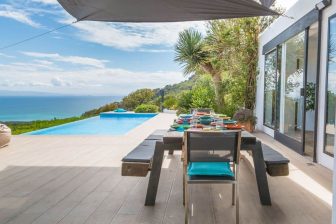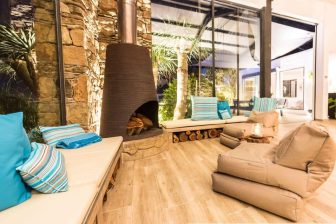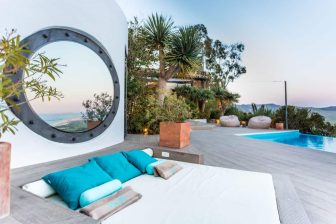 The ultimate house for your holiday! Location, design, infinity pool, view; nothing can be improved on…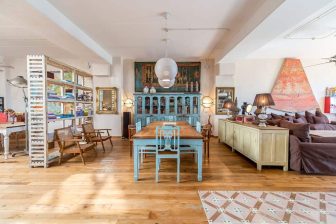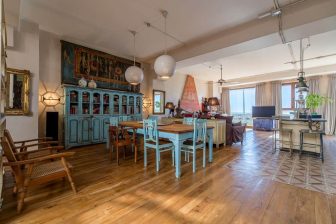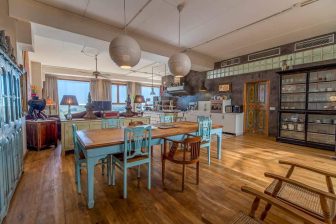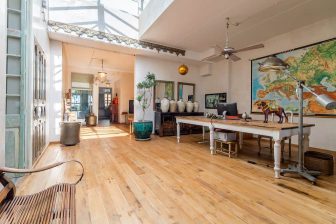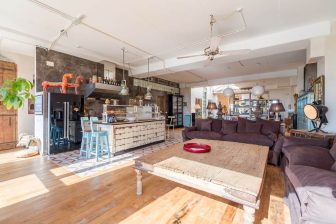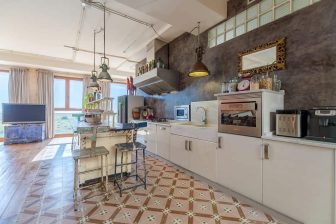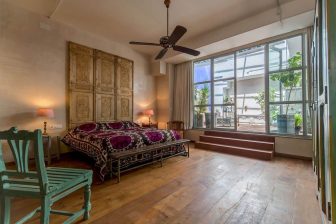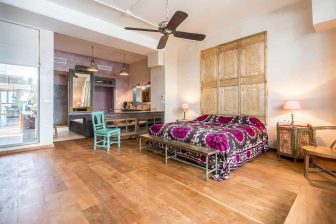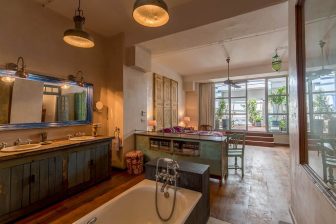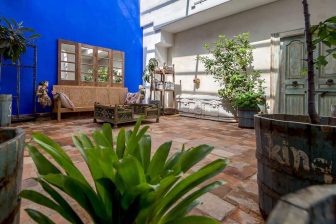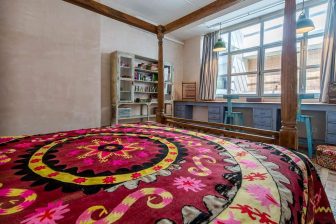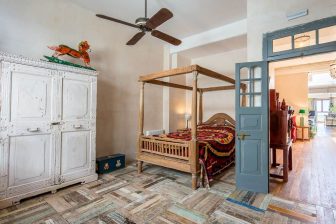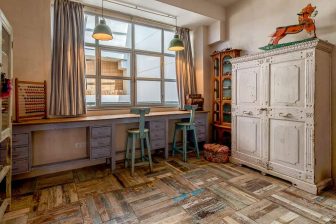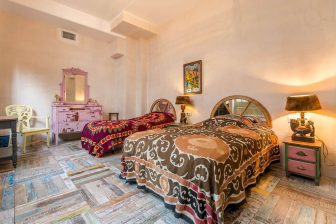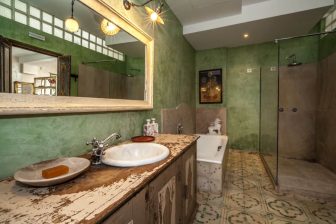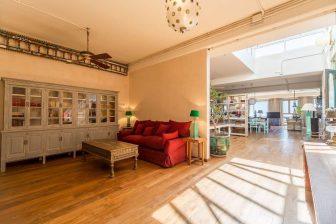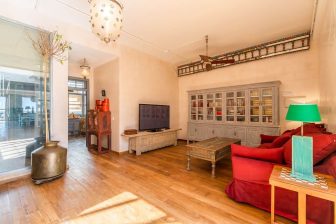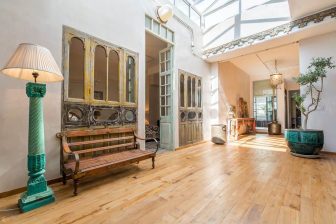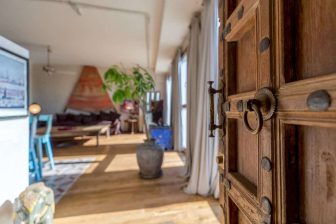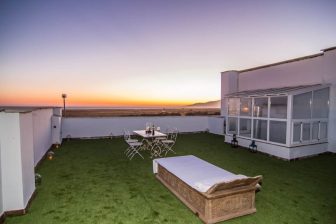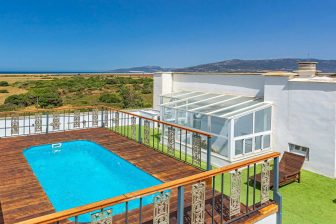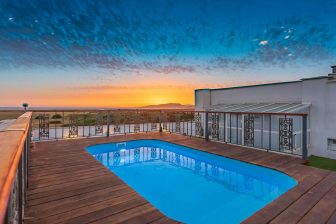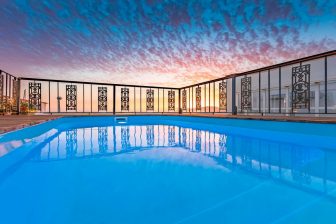 La Vega Tarifa New Town, Tarifa
Magnificent 280 m2 three bedroom loft apartment with 130m2 of exterior terraces and sea views; prolific use of Indian antiques, coupled with the warehouse dimensions gives the apartment a really decadent feel.  There is a roof terrace with stunning teak wooden flooring, comfy lounge seats and a private swimming pool.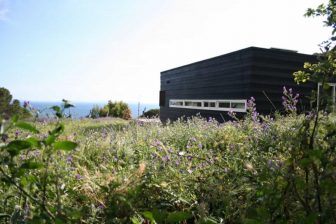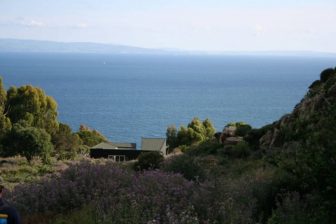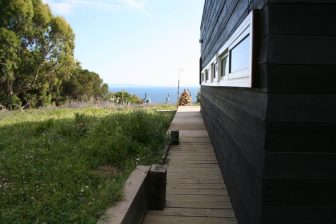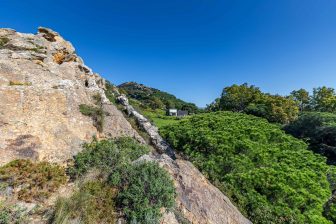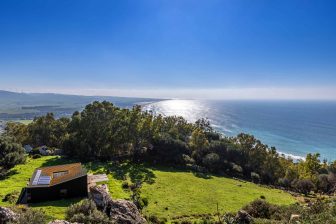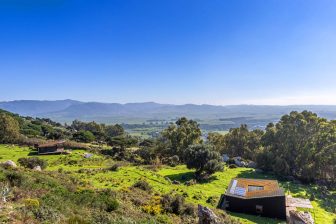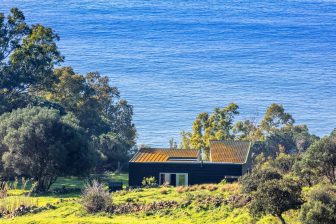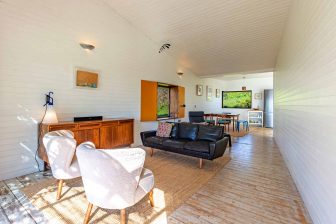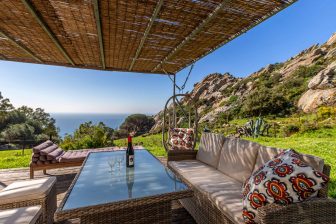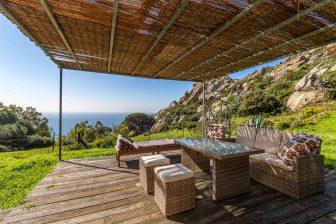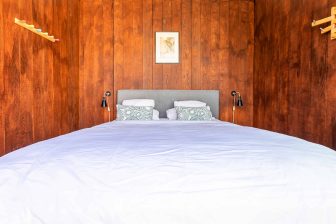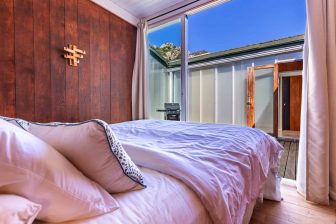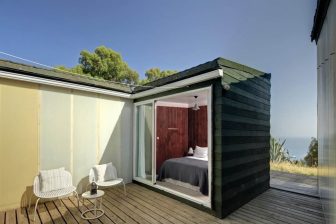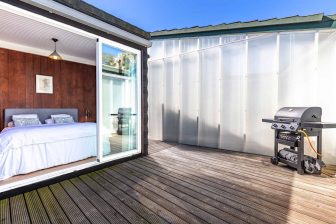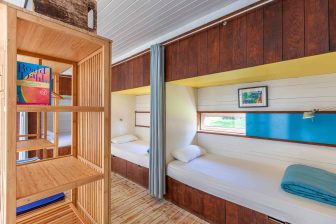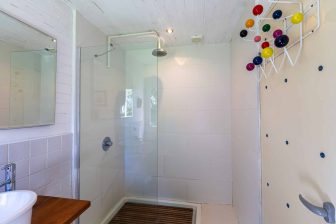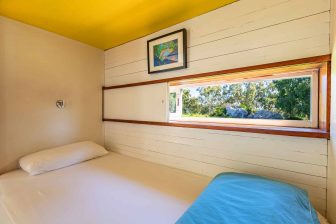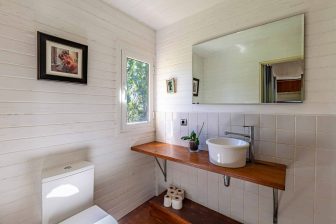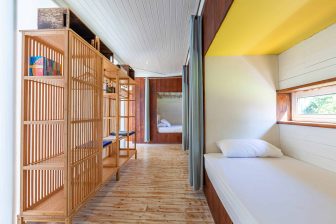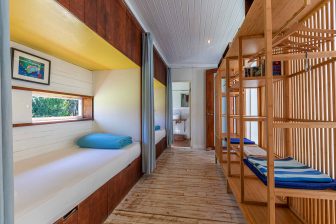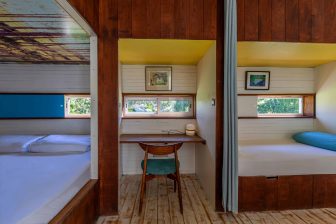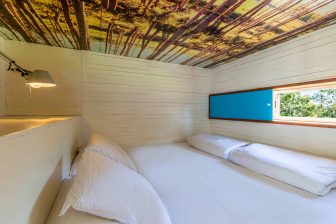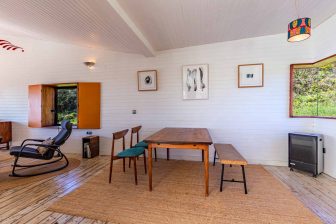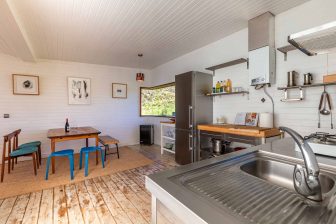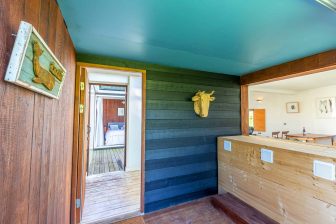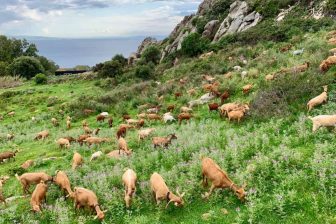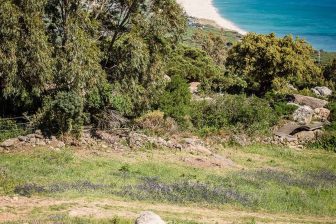 A contemporary pre – fab house by the architect Thomas Sandell, perfectly positioned at just 250 metres as the crow flies, from one of the best beaches in Europe yet at the same time very secluded – a place of real tranquility – due to its location within the protected Cork Forest.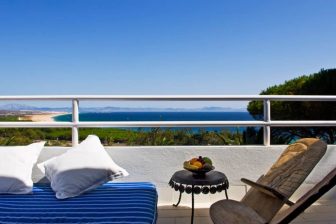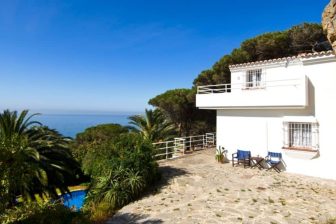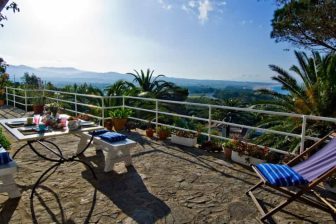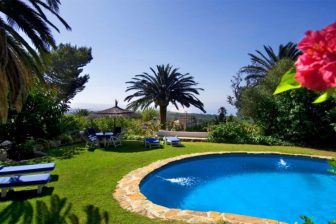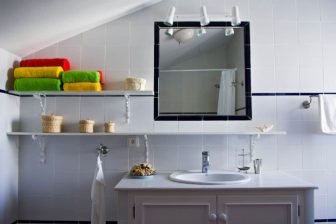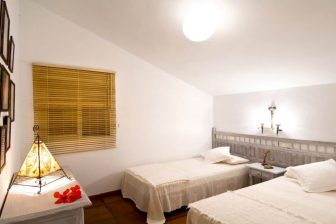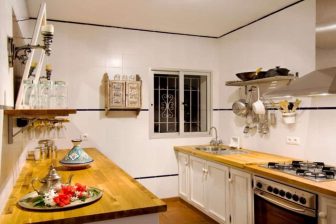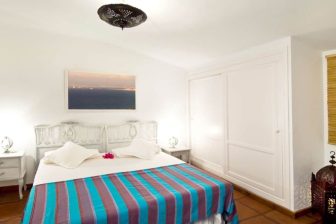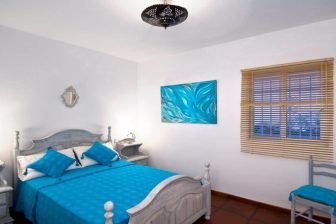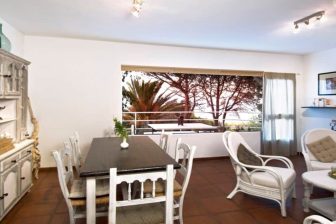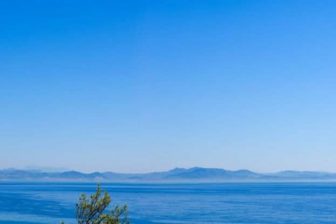 A charming holiday house decorated in a seaside theme with all the mod cons that a family could need.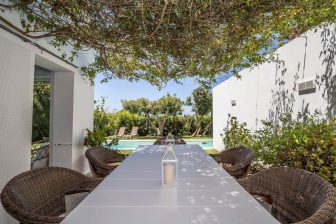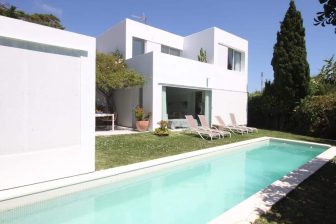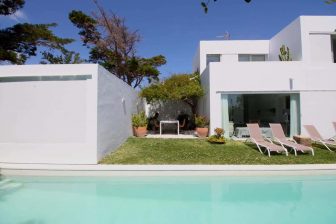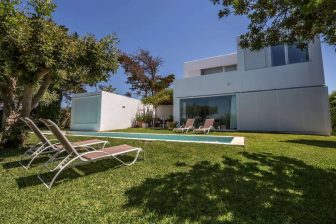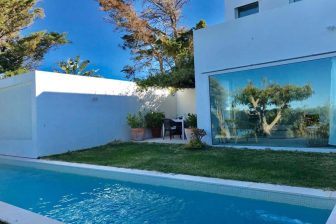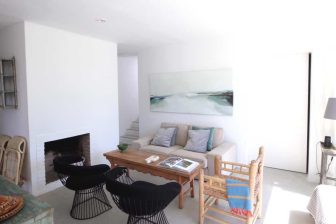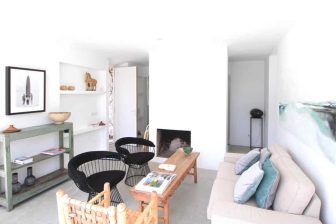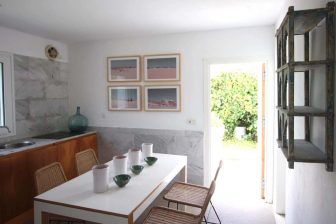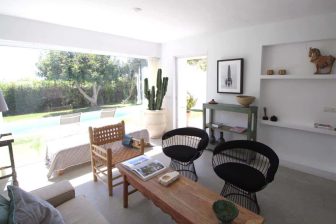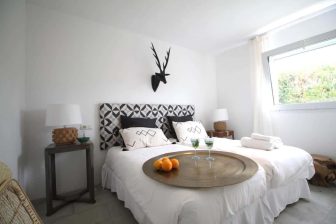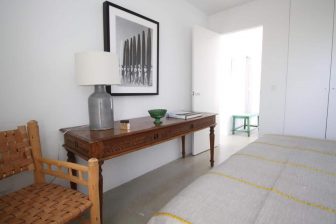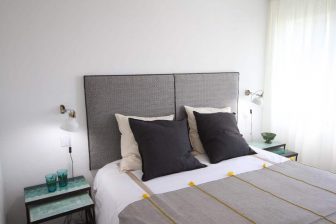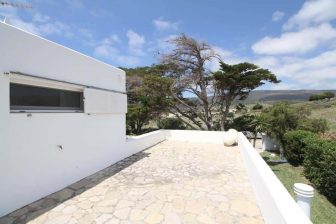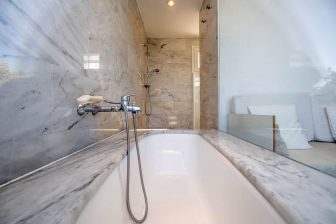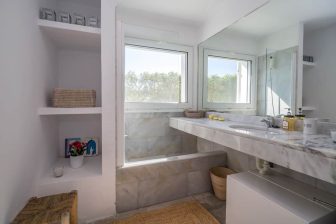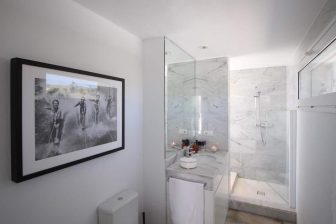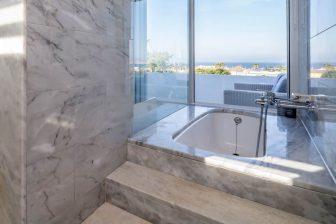 Modern home just 300m from Bolonia Beach! Beautiful interiors; a wonderful choice for your holidays.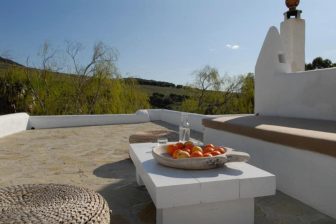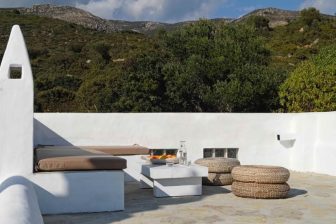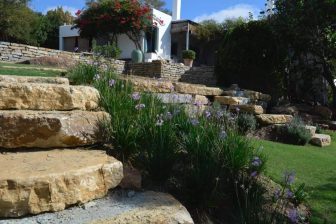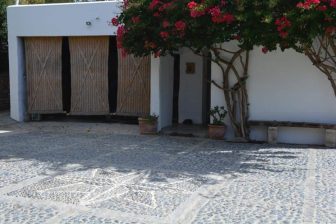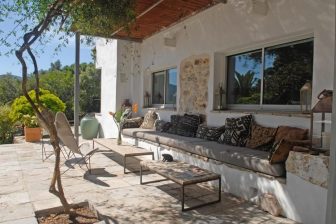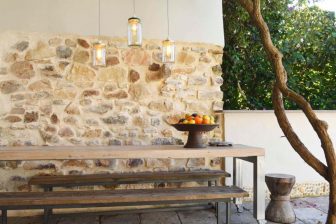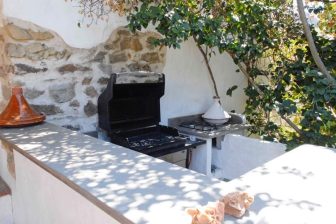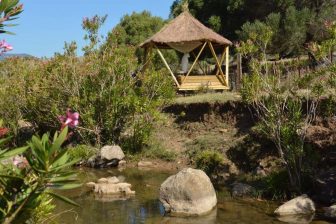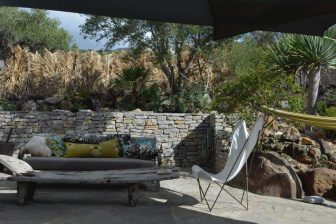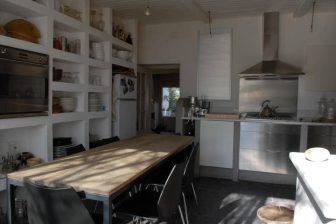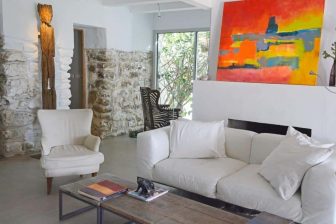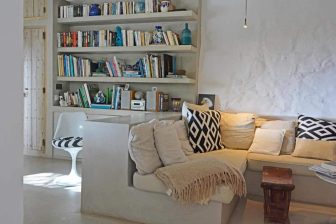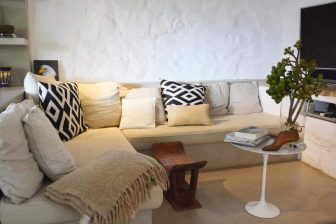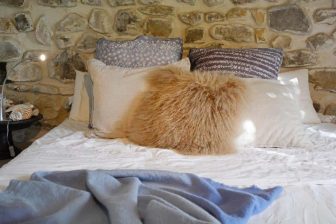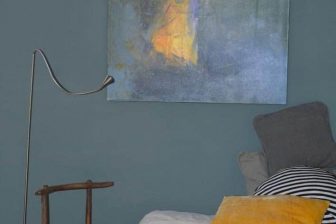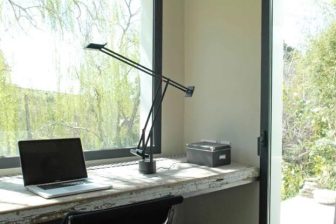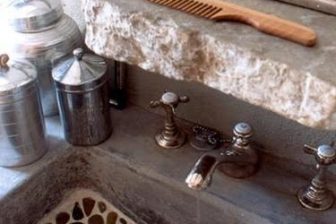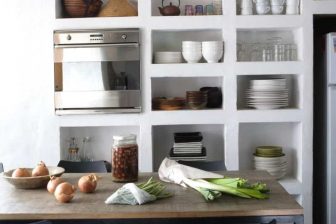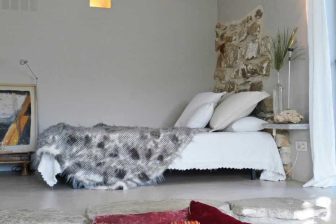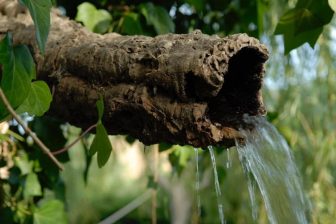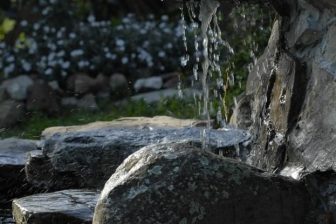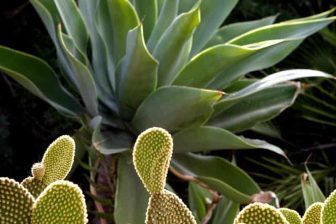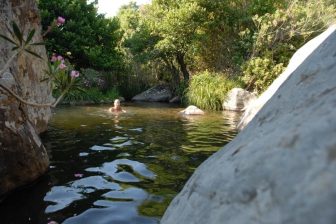 Santuario de la Luz, Tarifa
A sustainable build using reclaimed and recycled materials, maximising on solar energy – this is a forward thinking project. Yet nothing has been compromised in the design, this is an immensely stylish property in an extremely privileged position deep in the Natural Cork Forest.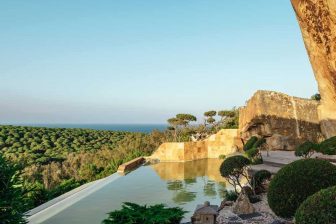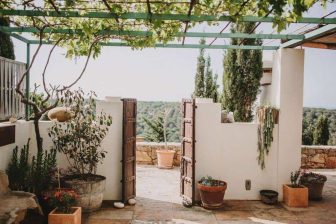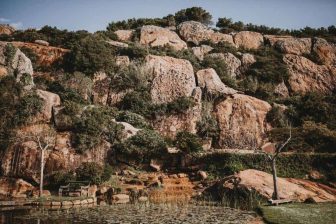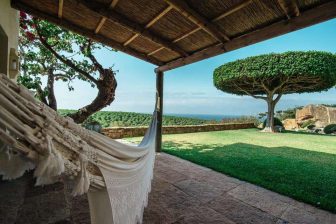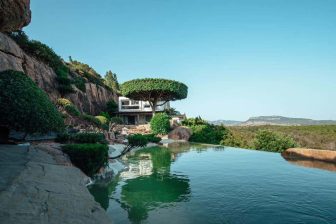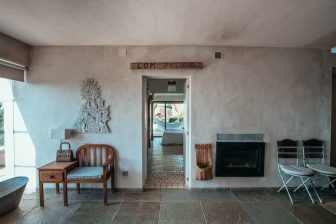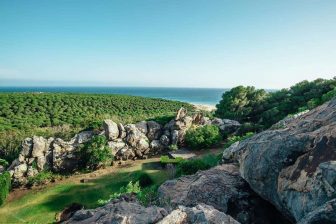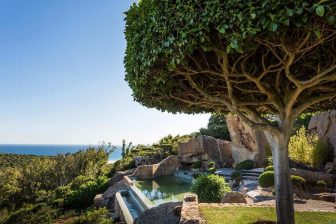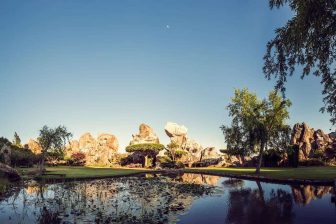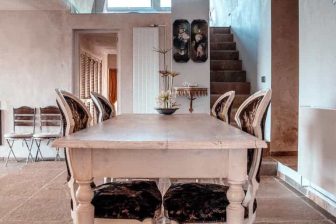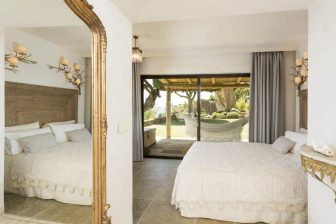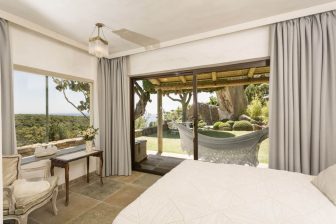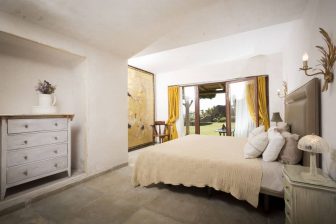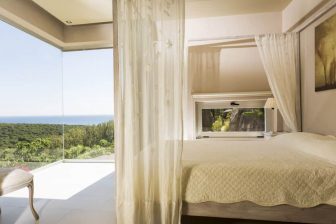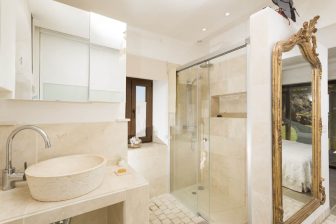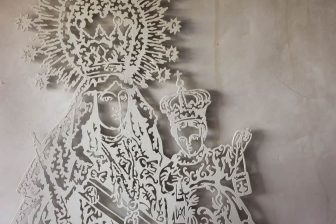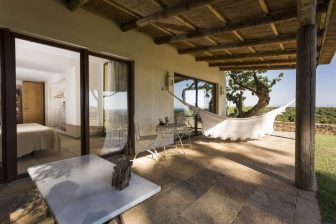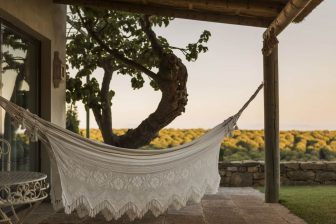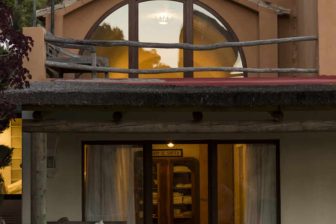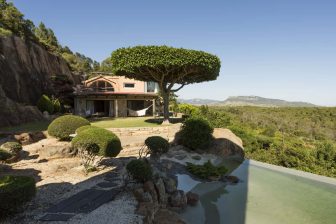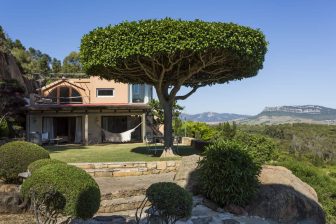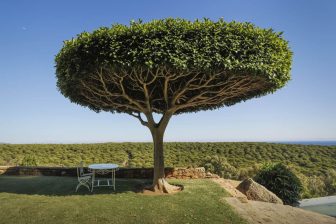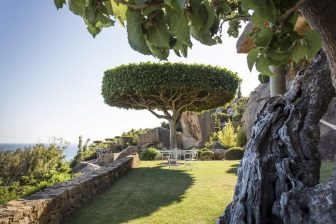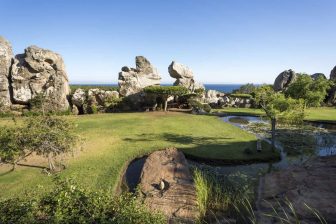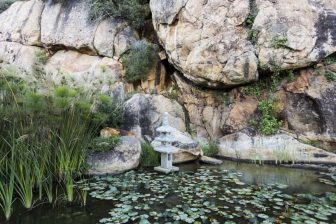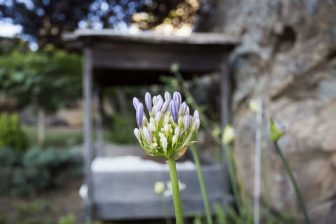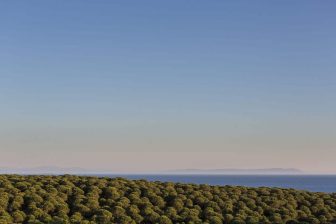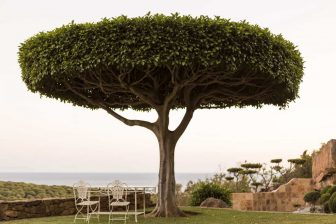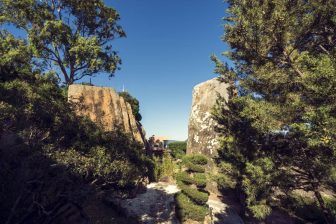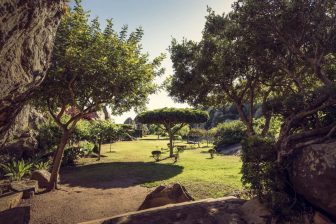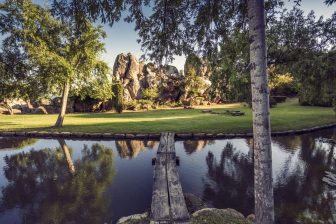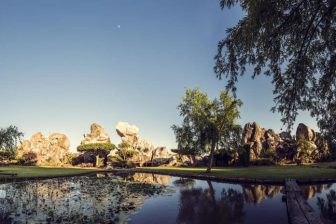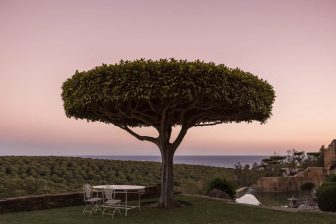 The love and attention to detail that has gone into this extraordinary property in Bolonia – the style and artistic eye inside the house and the green-fingered talent outside – defies even your wildest imagination!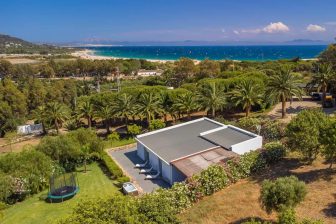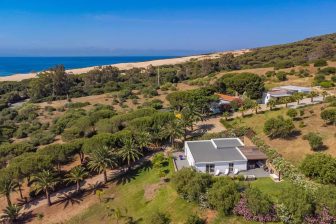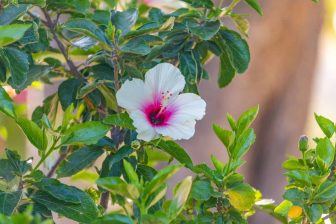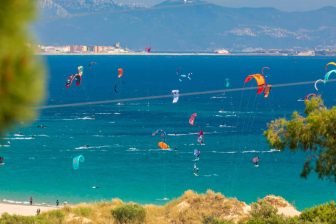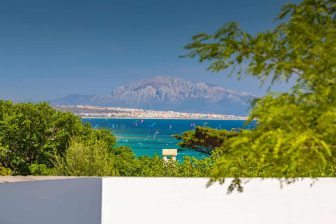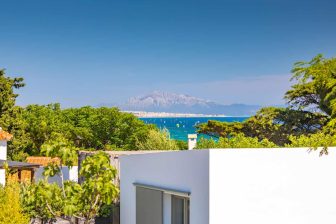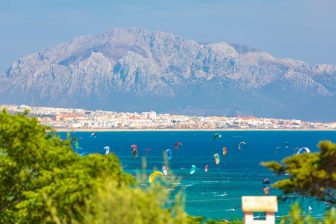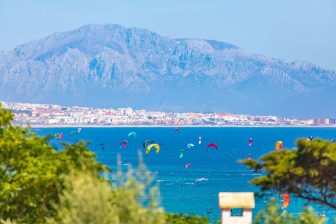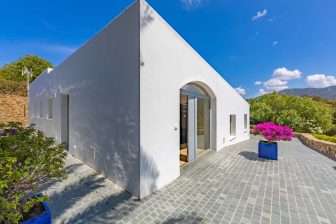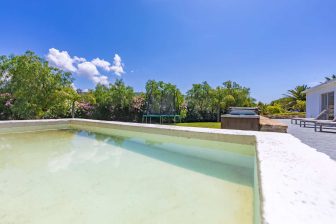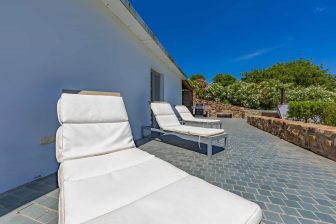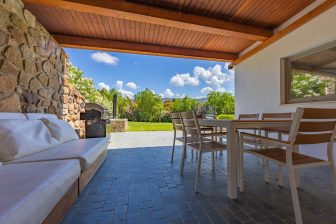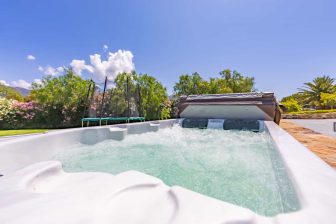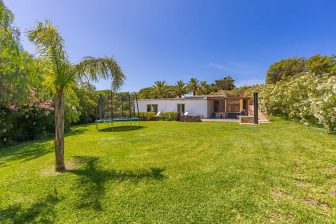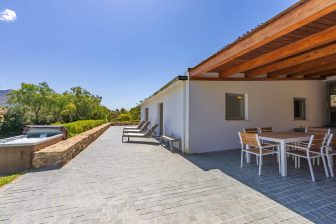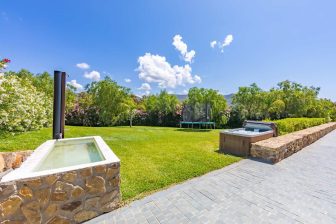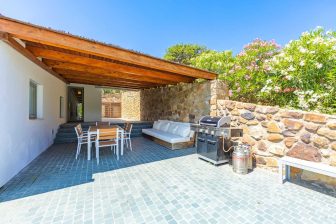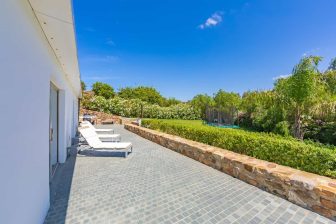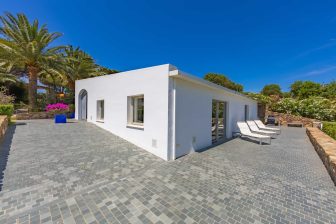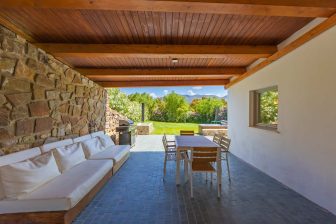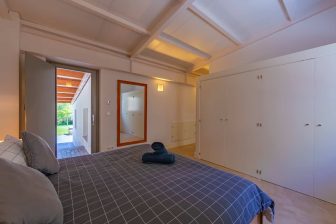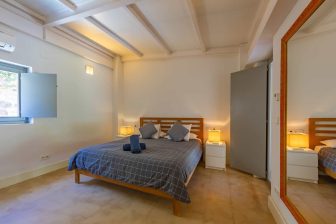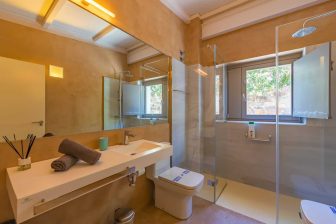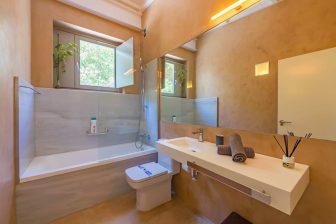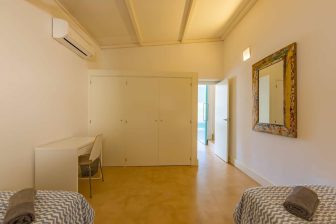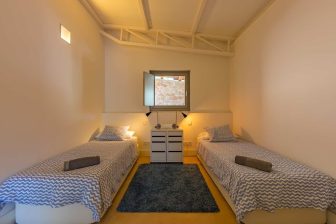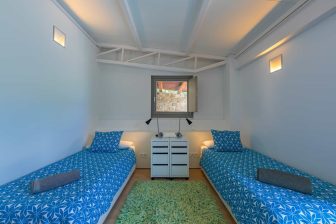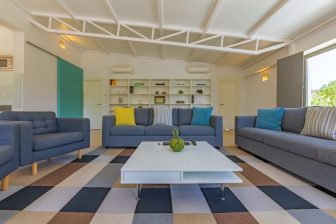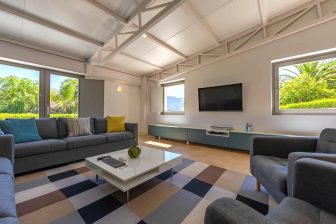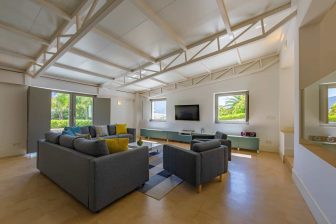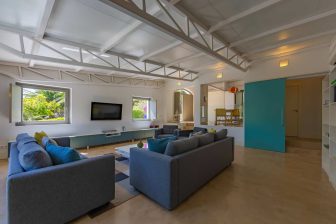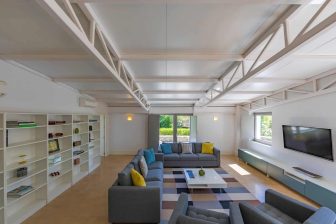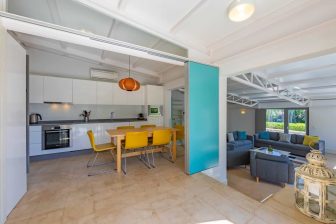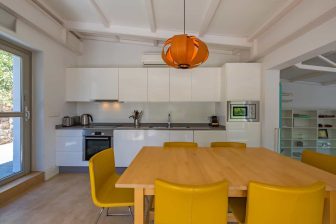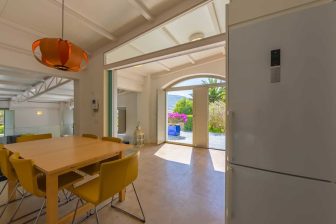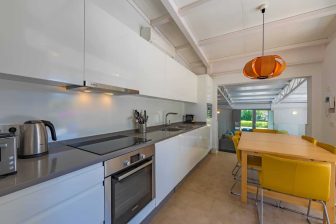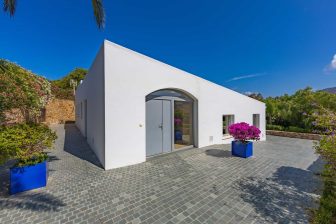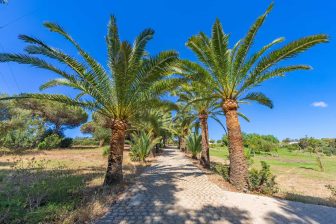 Modern home, in a quiet area within a gated property, that enjoys incredible views and at walking distance to the beach, large dune and beach bars at Punta Paloma.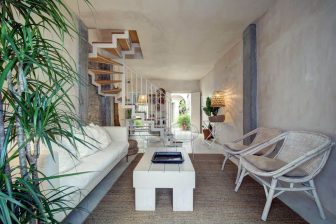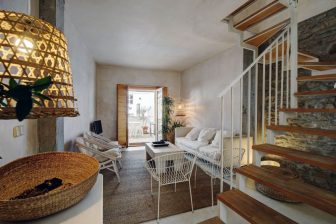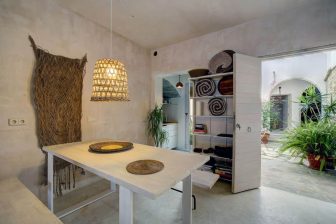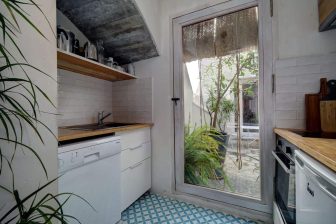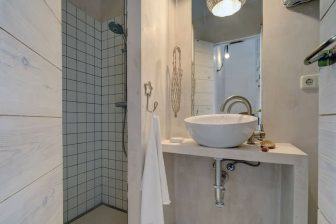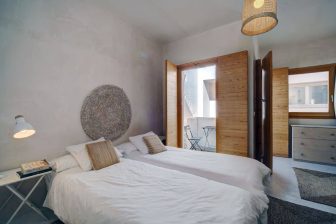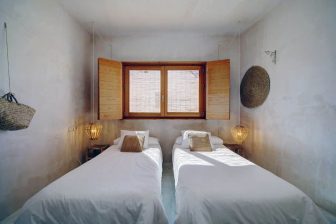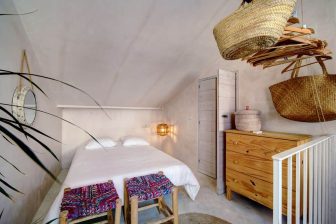 Historic Old Town, Tarifa
A three bedroom property that shares a central courtyard with Karmen Terrace Apartment, in a fabulous location in Tarifa Old Town, 20 metres from the Tarifa Marketplace and 10 metres from the Puerta de Jerez.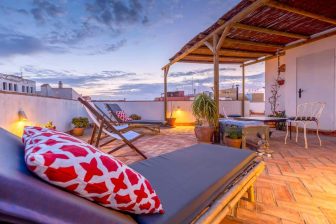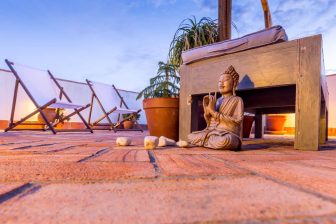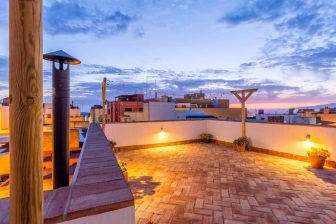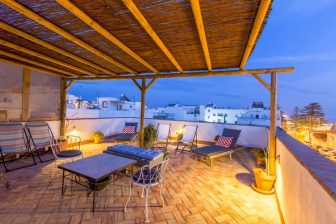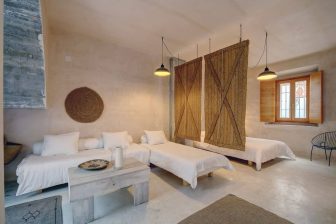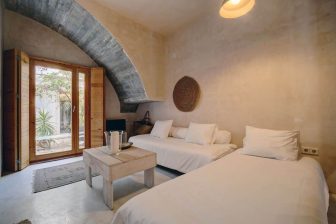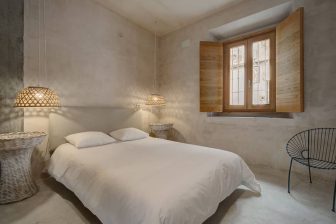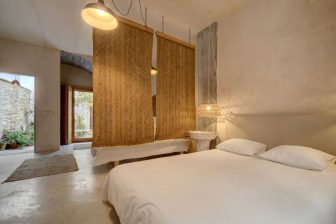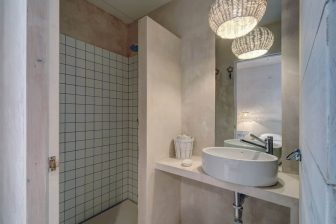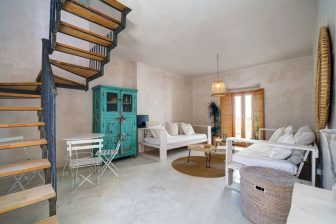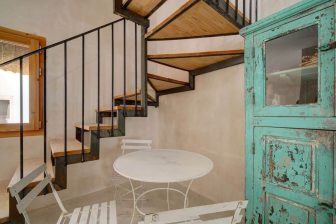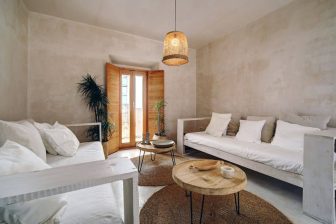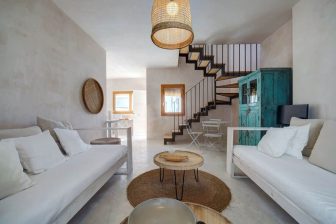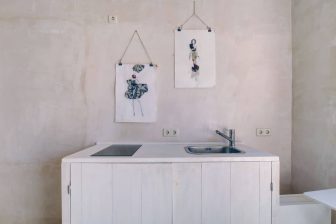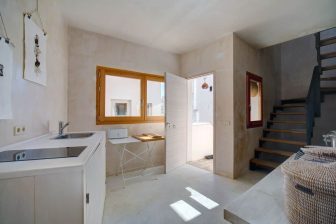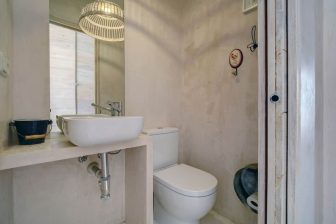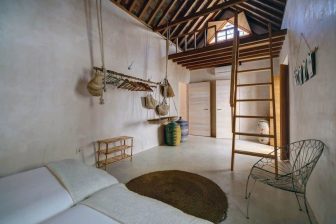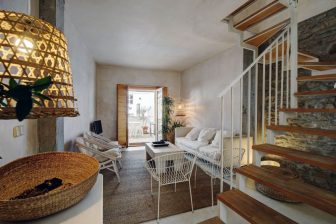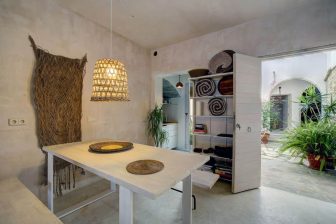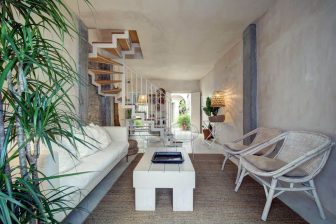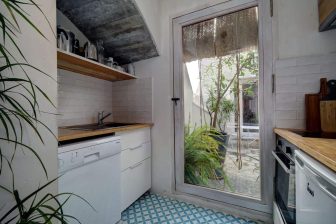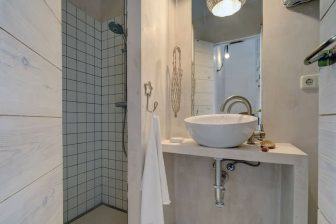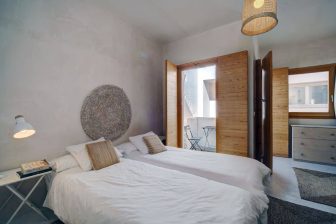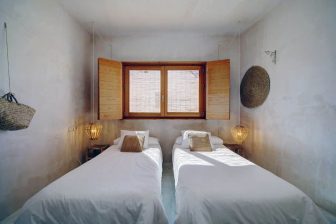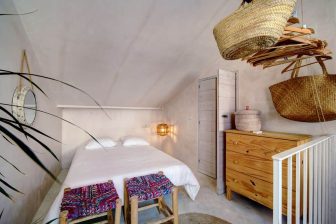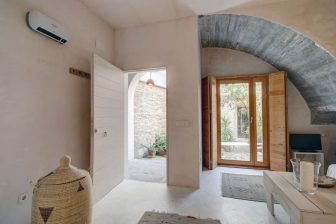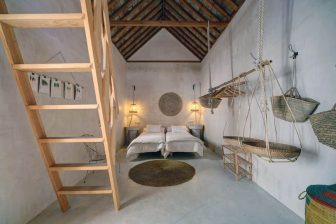 Historic Old Town, Tarifa
Contemporary two bedroom apartment that sleeps six, distributed over three floors with a fabulous roof terrace, in a quiet street in the heart of Tarifa Old Town.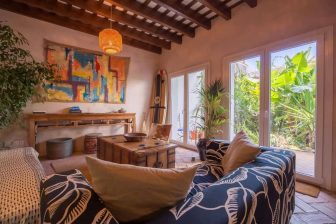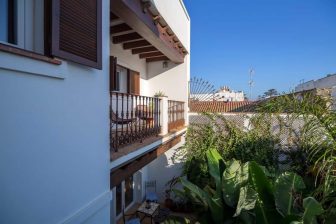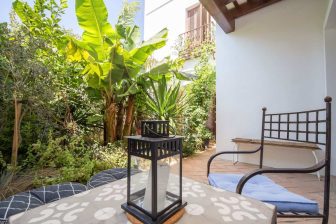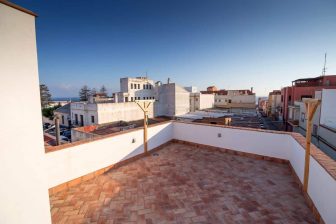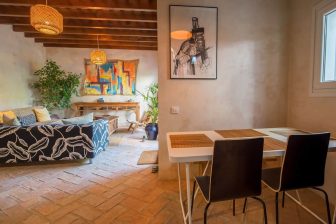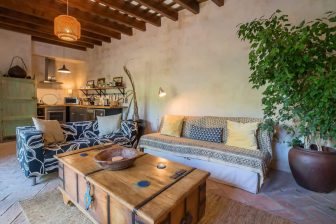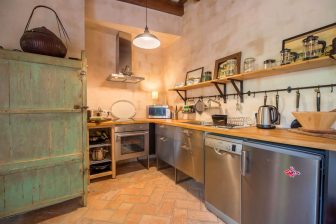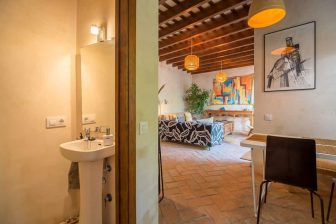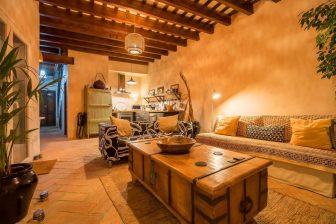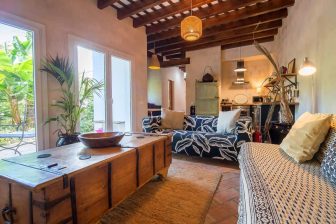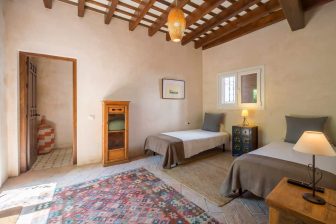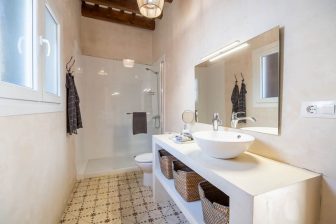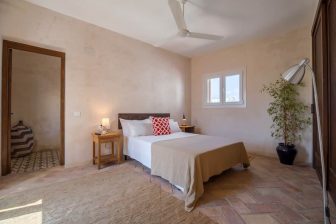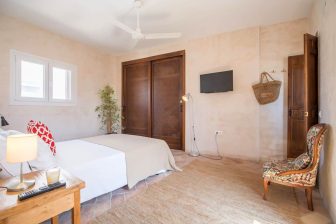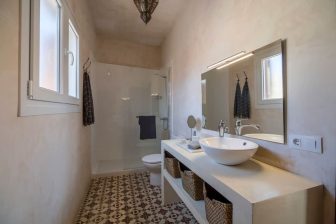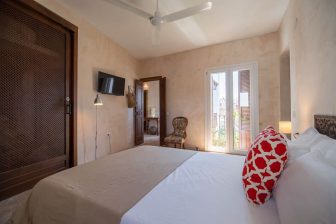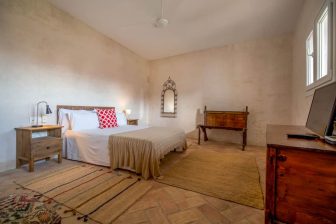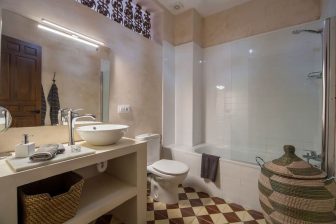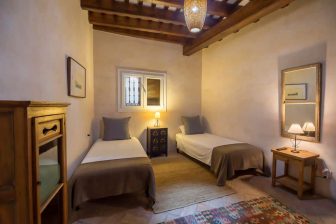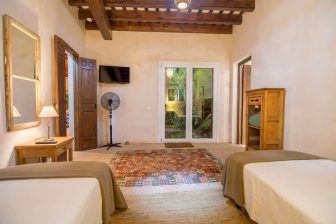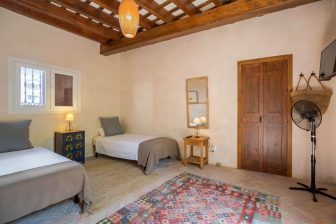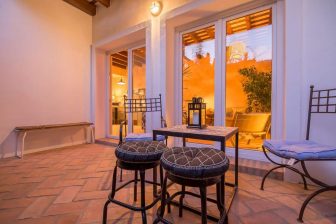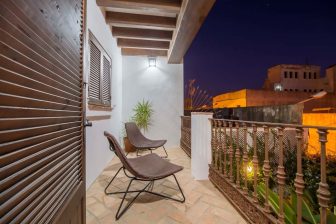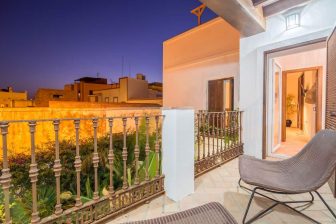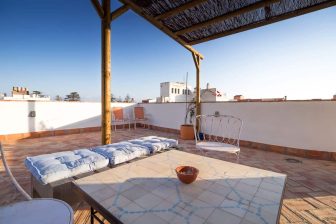 Newly constructed three bedroom and three bathroom property on the edge of the old town, built in a traditional Andalusian style with splendid garden, balconies and roof terrace with sea views.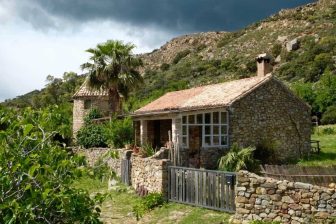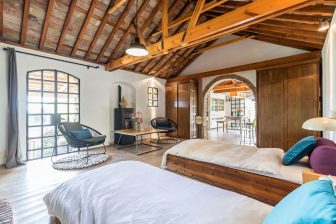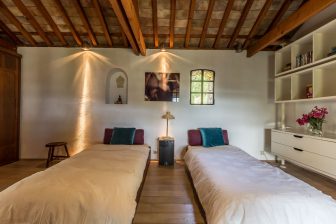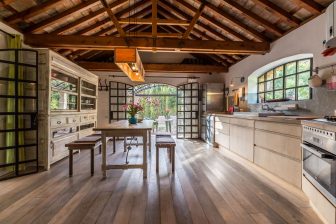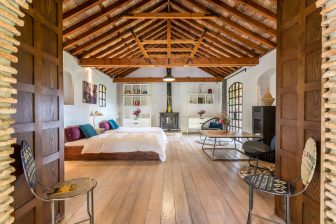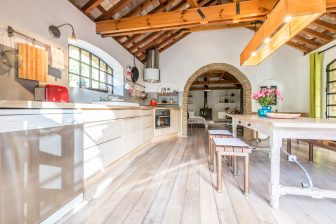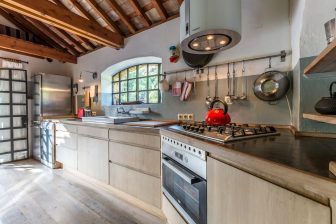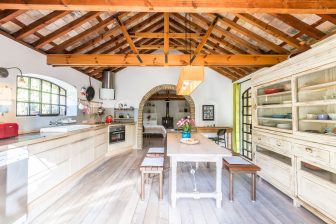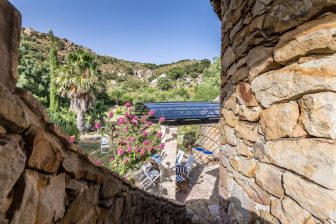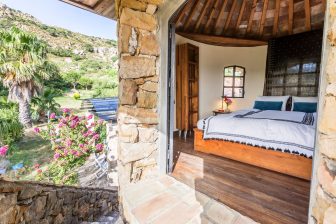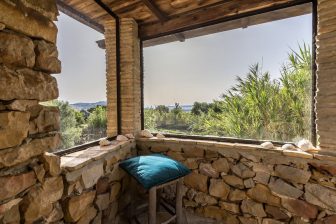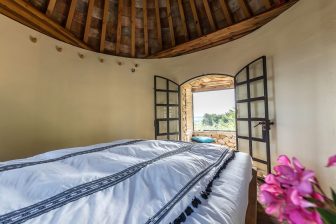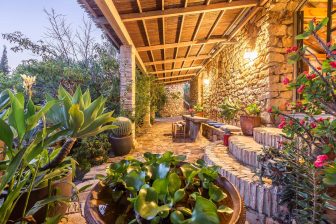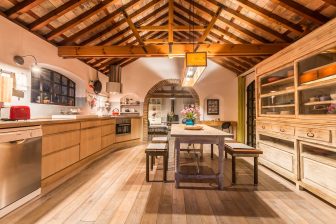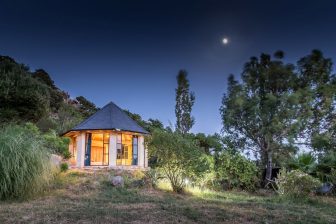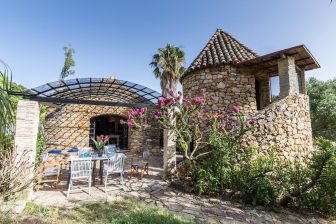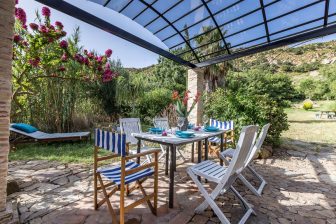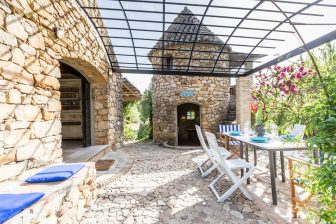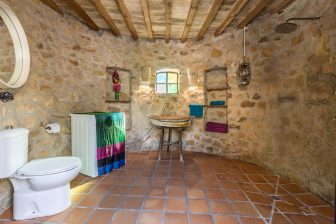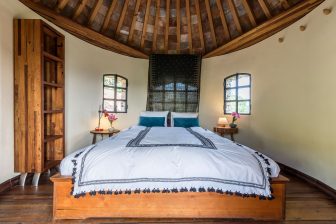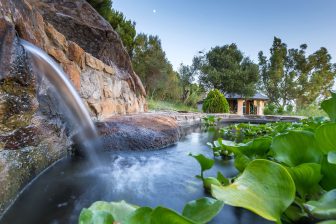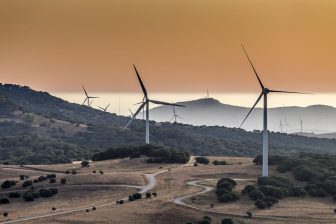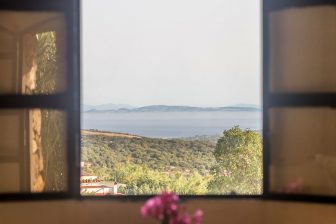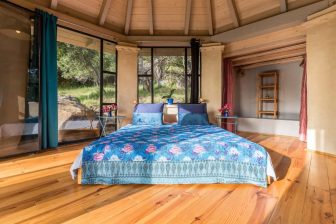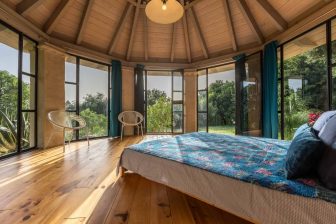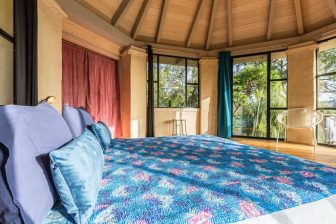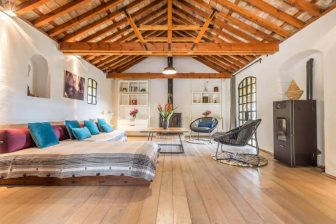 This unique, rural hideaway is positioned at the top of Saladaviciosa, a tiny hamlet opposite the Sierra of San Bartolome (Betis) and the climb to Bolonia and close to the small white "pueblo blanco" of Facinas.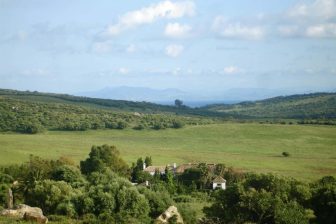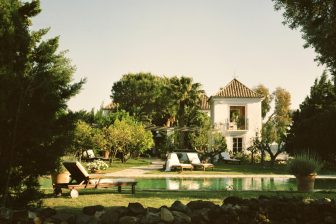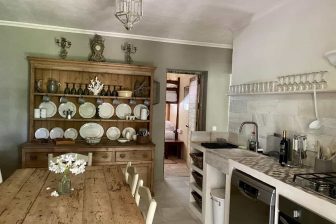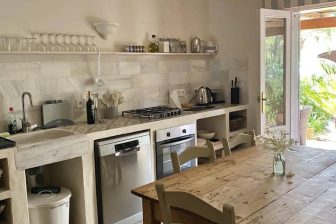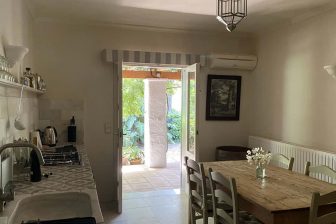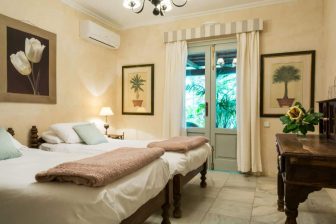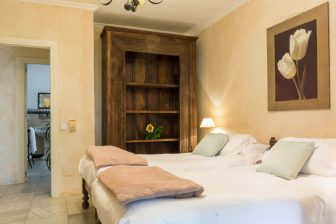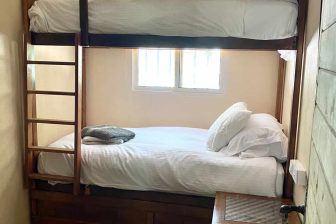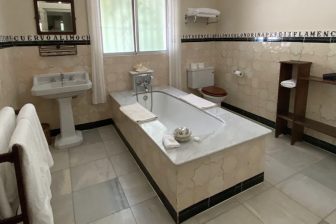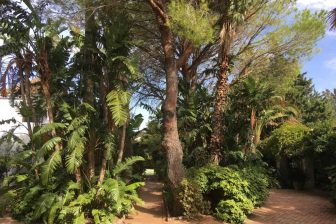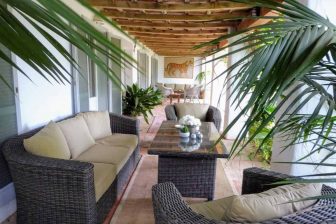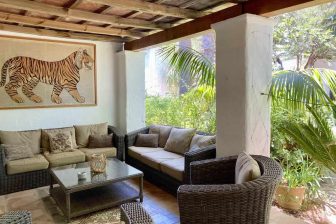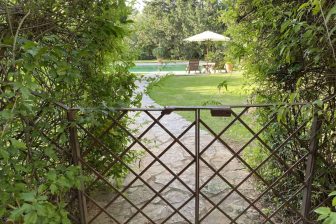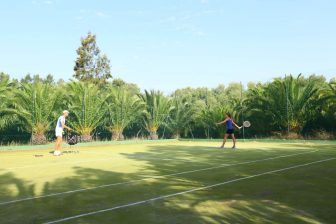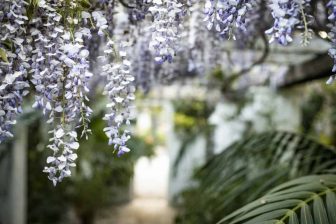 Comfortable family cottage with two bedrooms that is located at a magnificent farmhouse, on a 80.000m2 estate just ten minutes from the Tarifa and Bolonia beaches.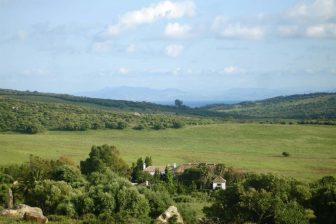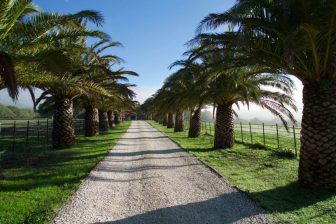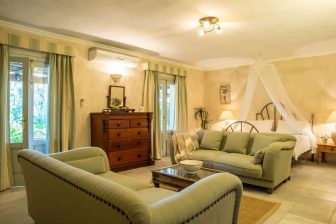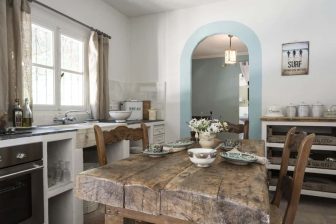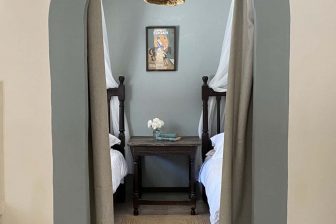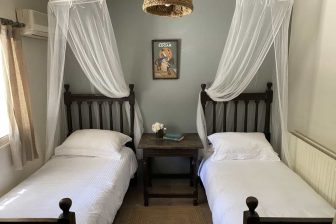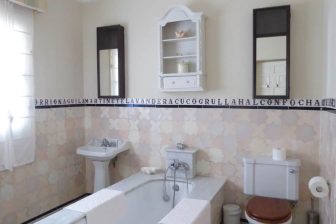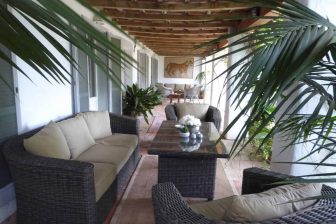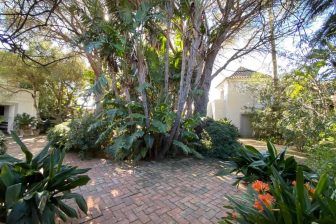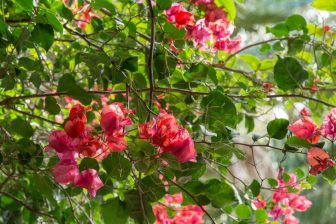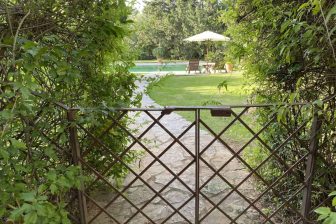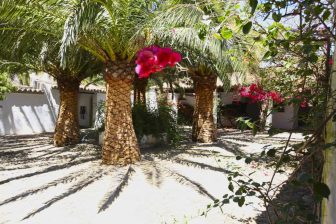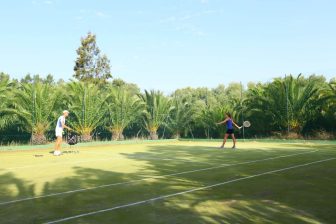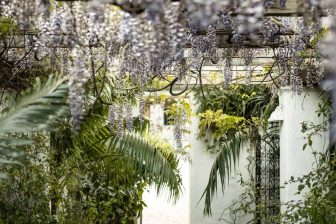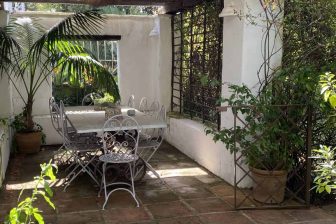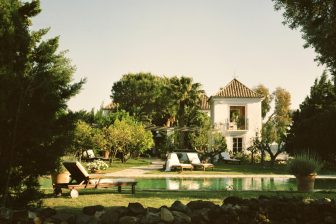 Comfortable family cottage with two bedrooms that is located at a magnificent farmhouse, on a 80.000m2 estate just ten minutes from the Tarifa and Bolonia beaches.