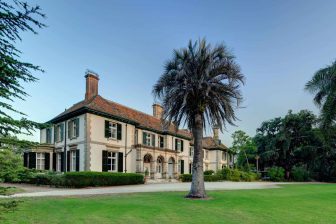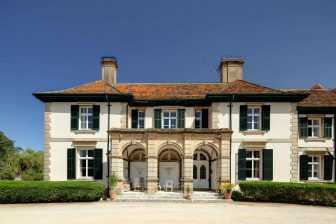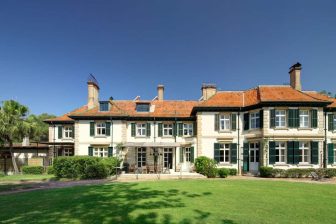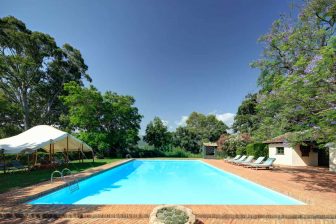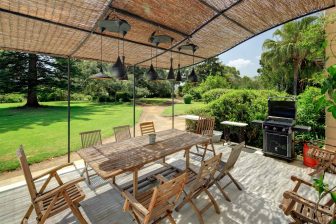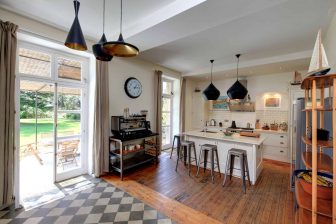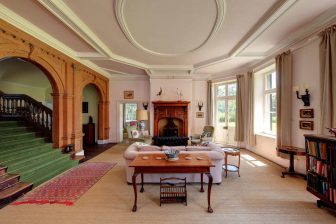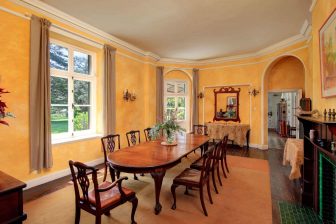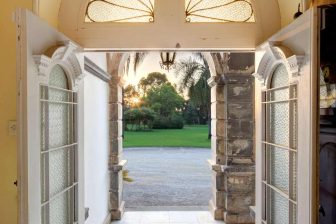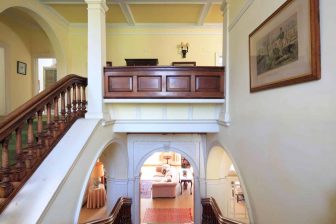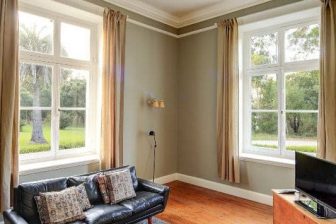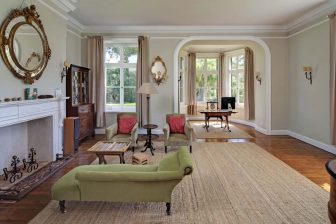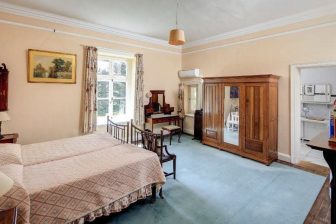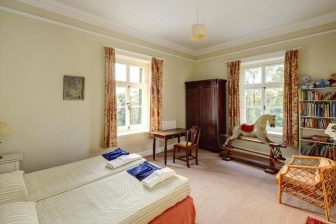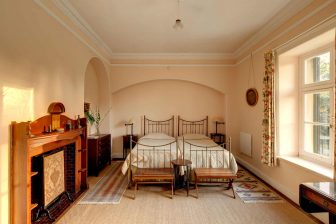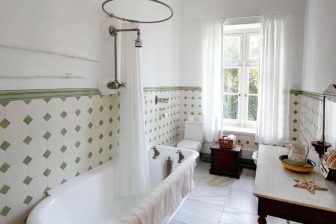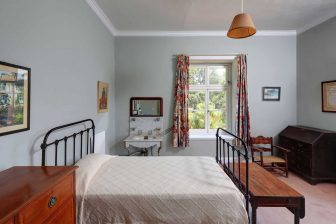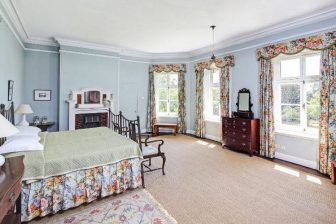 Magnificent colonial Edwardian property on large cattle estate in the Bay of Gibraltar, within the Natural Cork Forest, that has its own private tennis court and large swimming pool.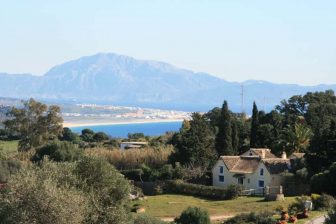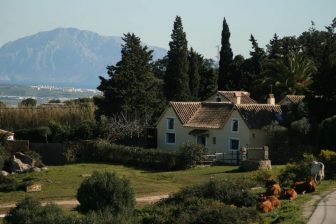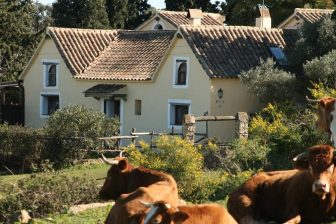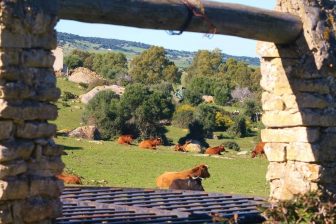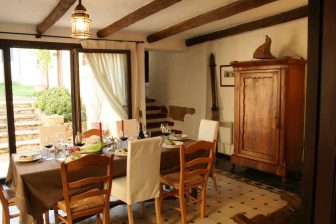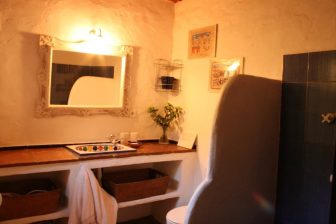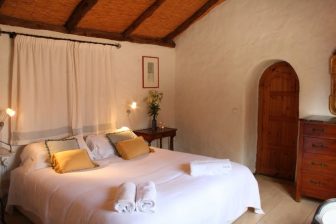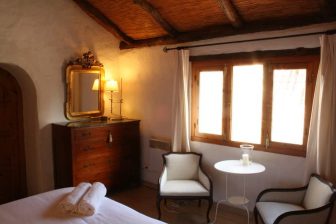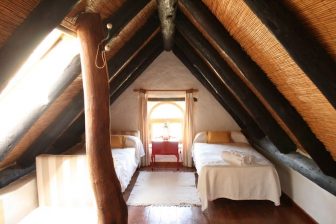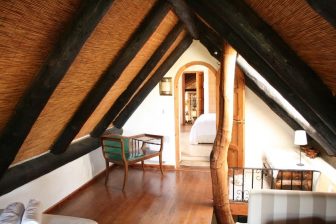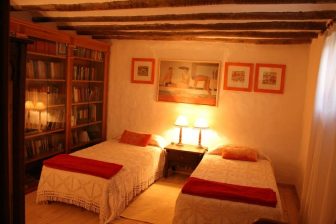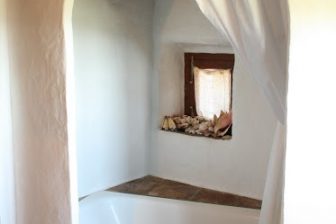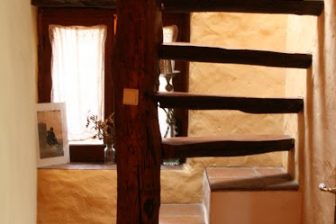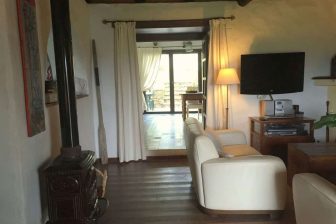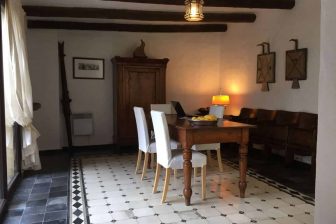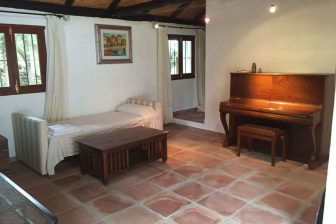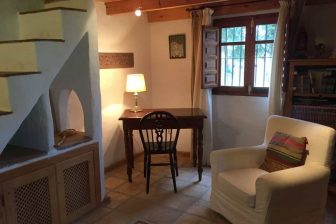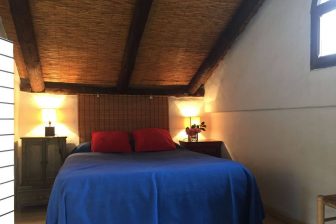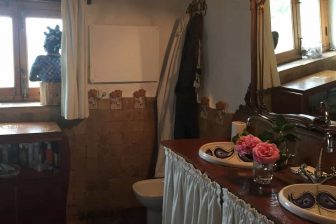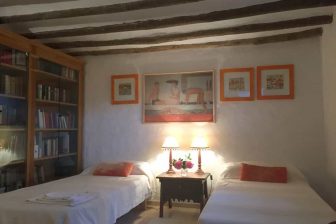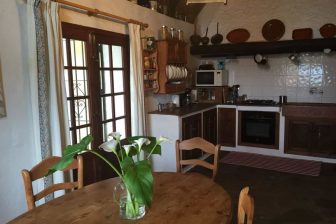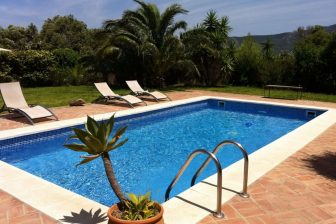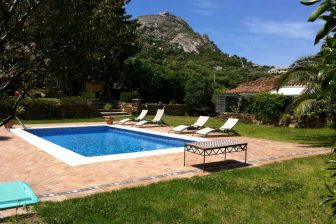 Rustic, restored farmhouse that is over 150 years old, in the mountain hamlet of Betis at the foot of the Sierra de San Bartolome – between Bolonia Beach and Tarifa town and above the Punta Paloma sand dune Tarifa.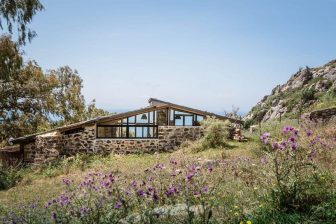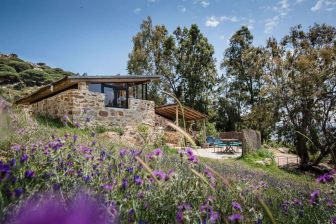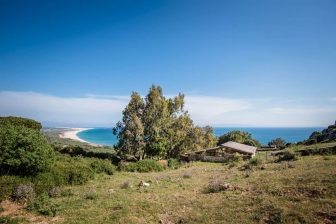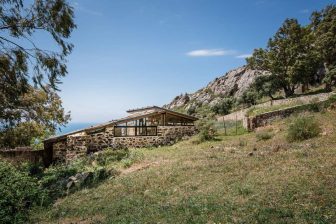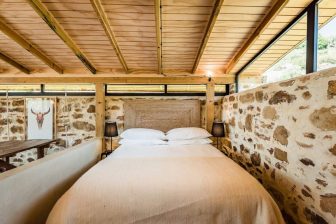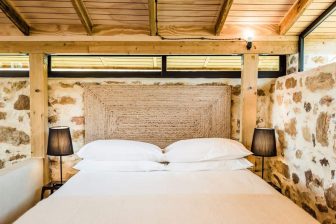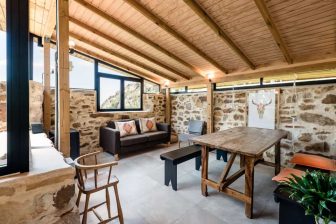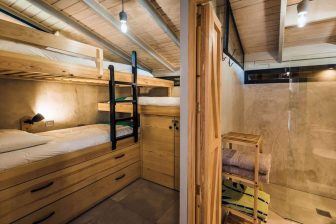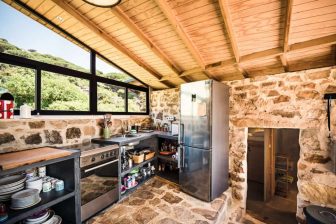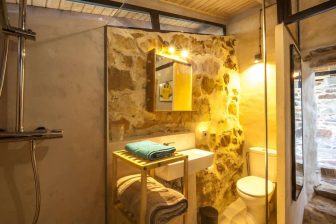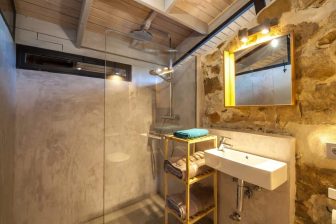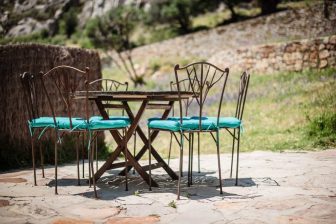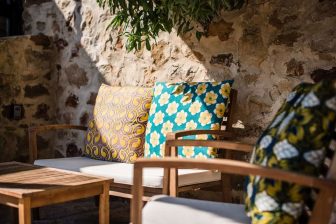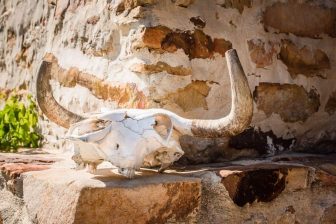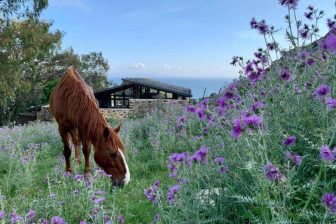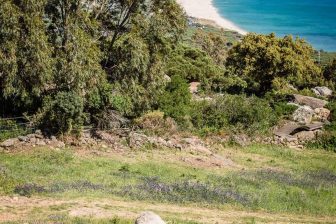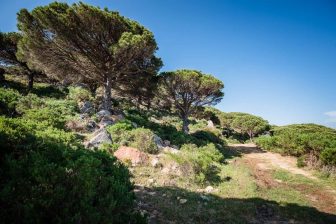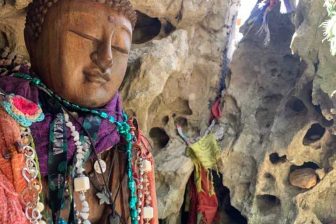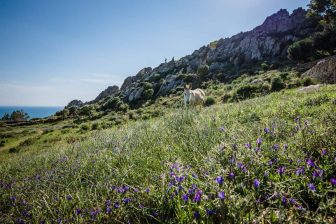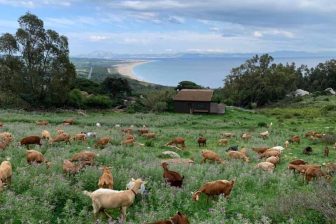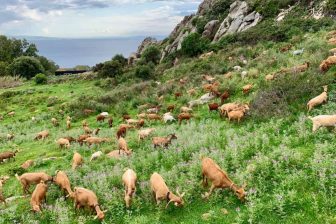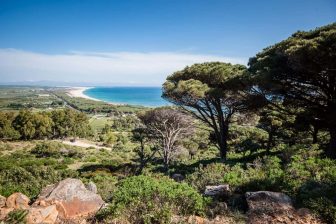 Featured in Elle Decoration and Traveller this adorable shepherd's lodge was fully renovated in 2017; positioned at the top of the La Pena mountainside the house enjoys insane views from every angle within the house.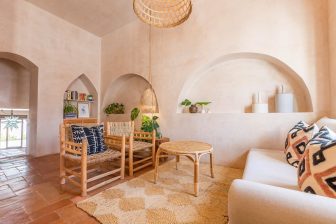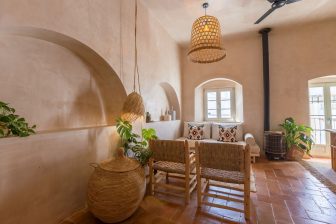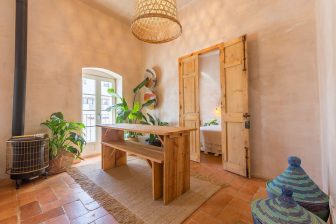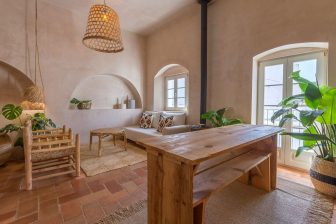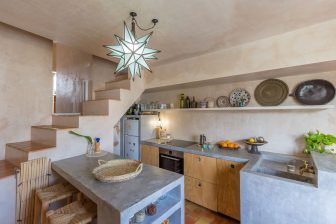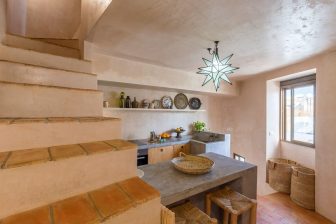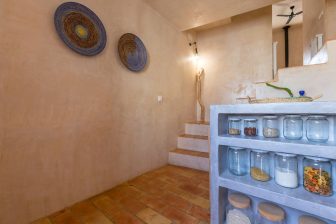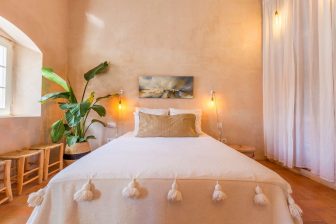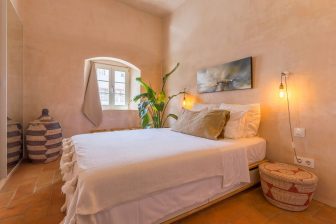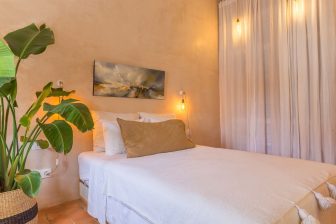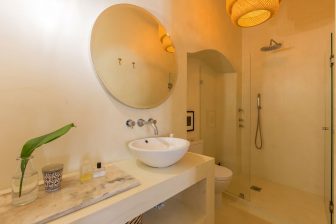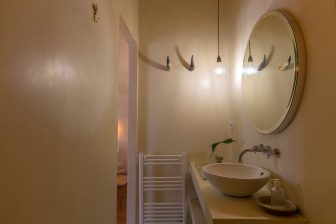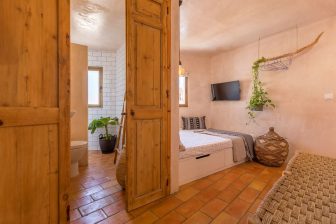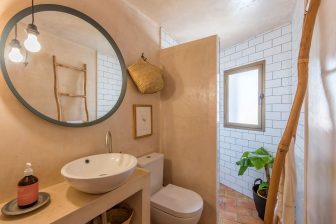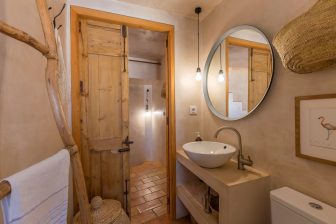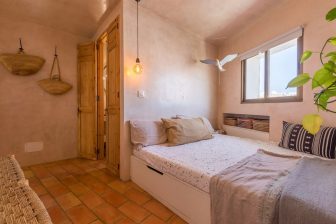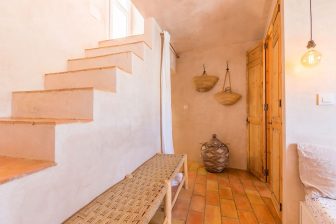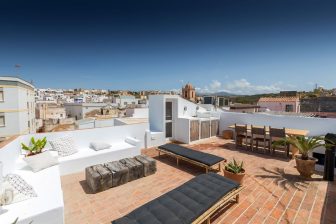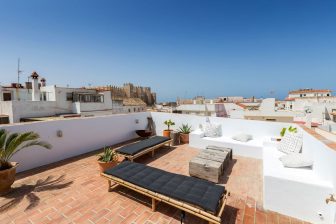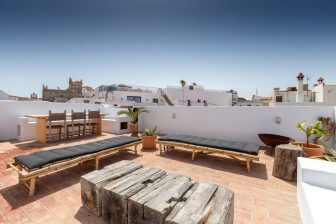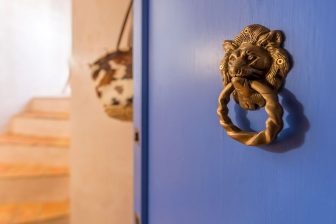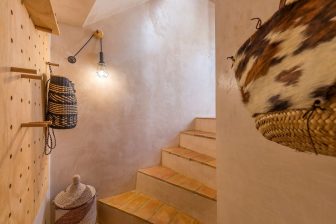 Stylish bolthole in the old town for a couple, or two.. close to the infamous "El Frances" and "El Lola", this is a fabulous location.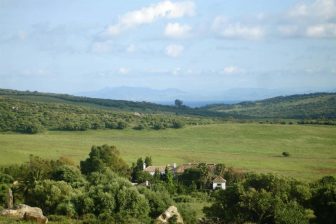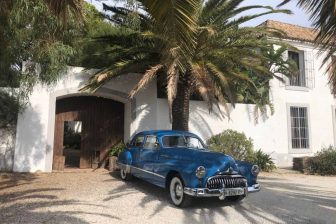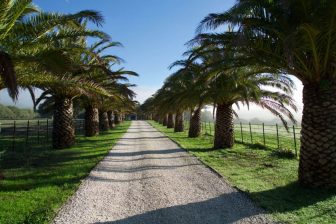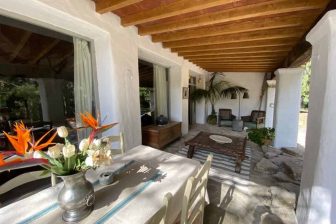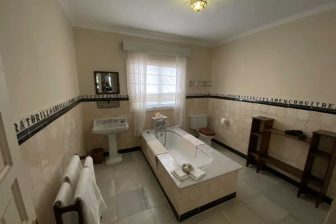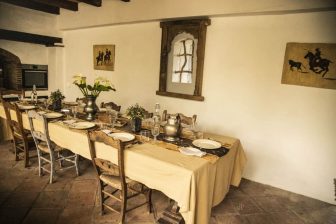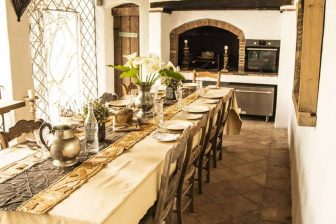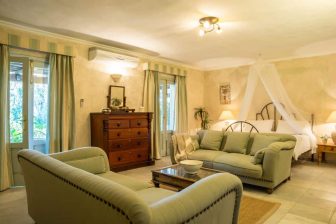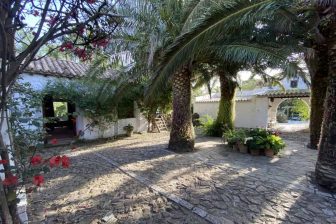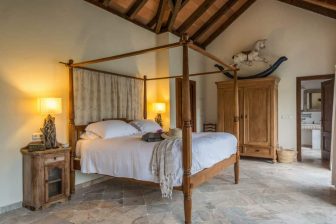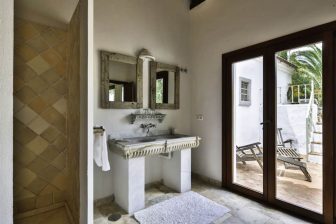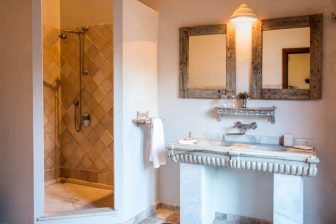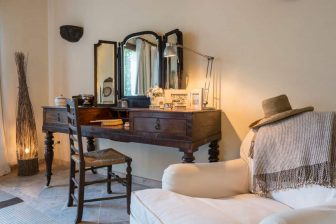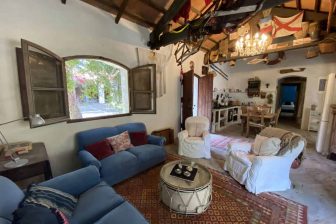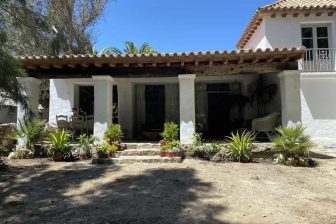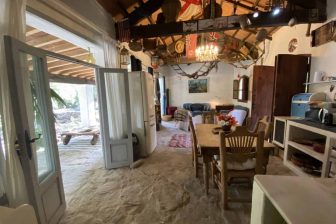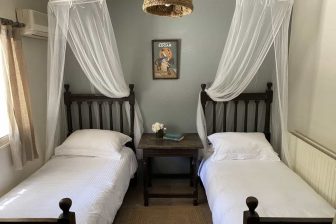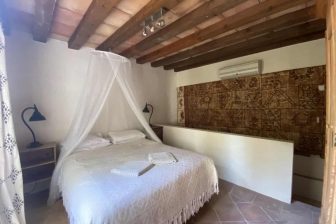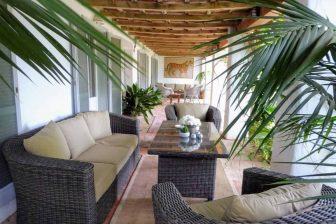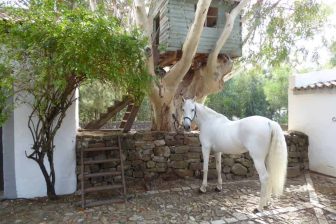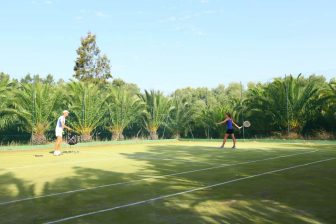 The epitome of casual chic …Orange groves, peace and quiet and eagles soaring.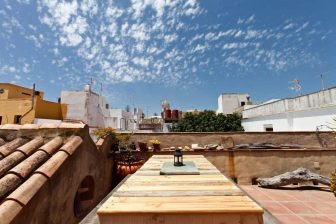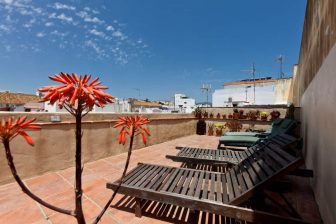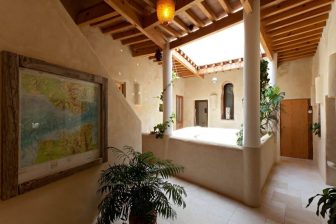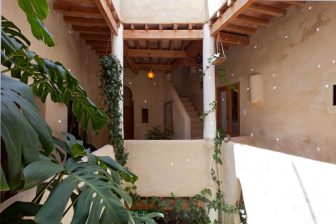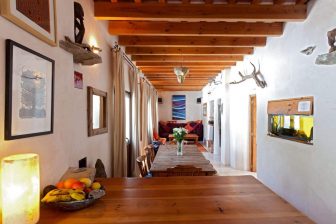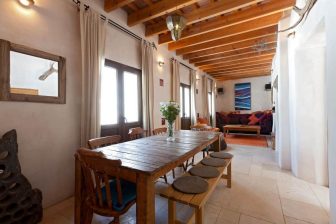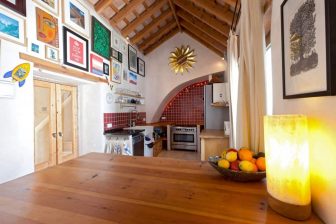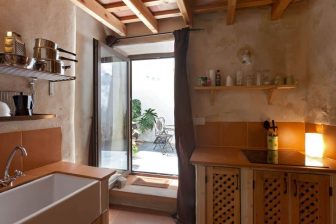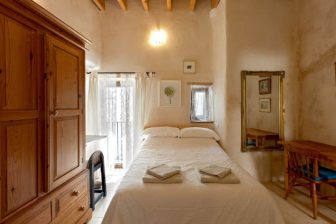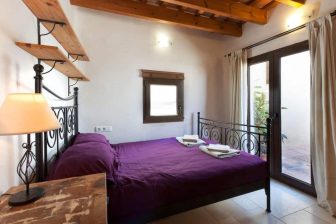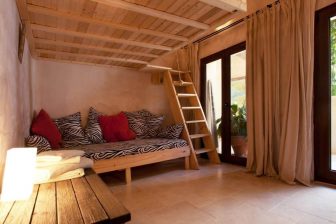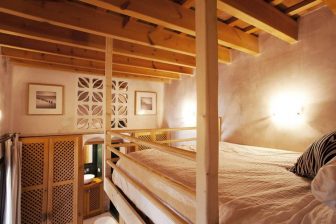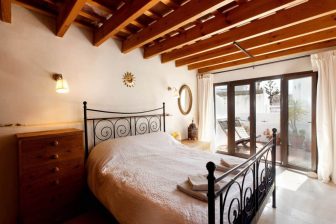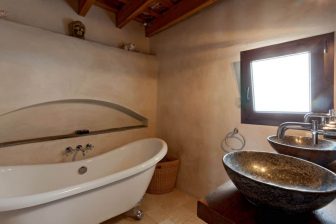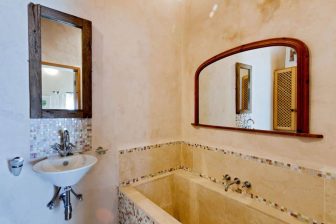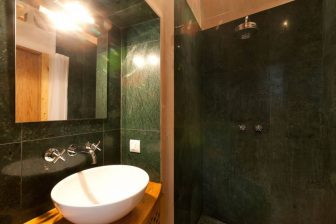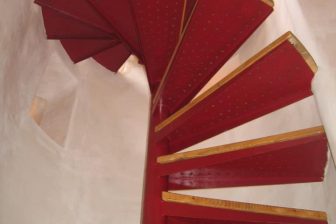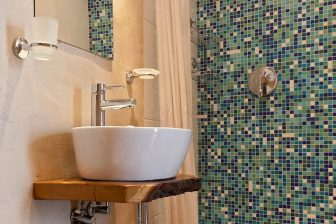 Historic Old Town, Tarifa
Characterful, traditional Andalucian property located in the heart of Tarifa old town; decorated in a Moorish, Al-Andalus style and arranged around a central patio with a fabulous roof terrace!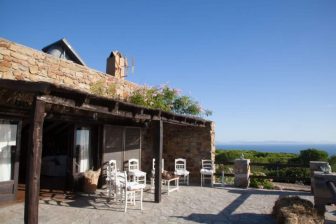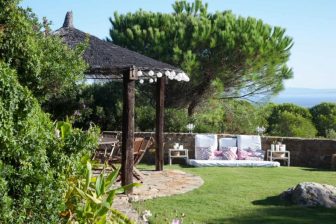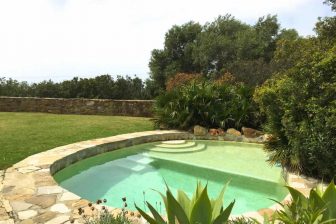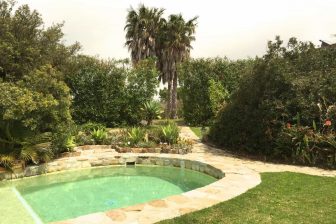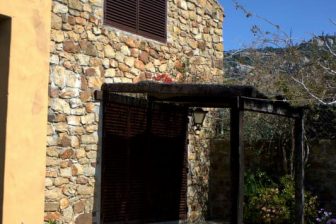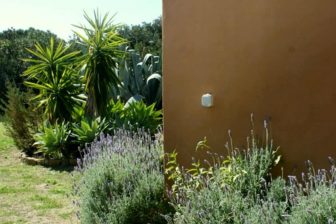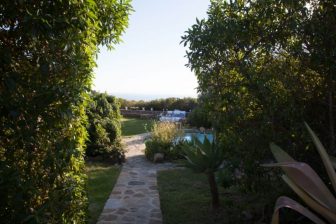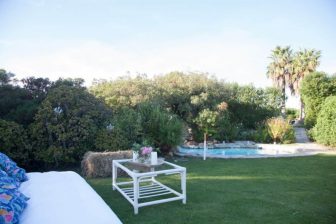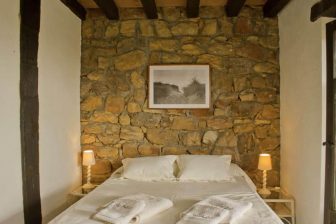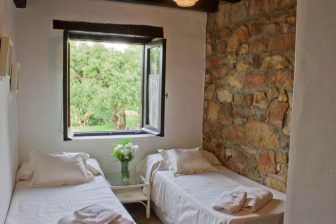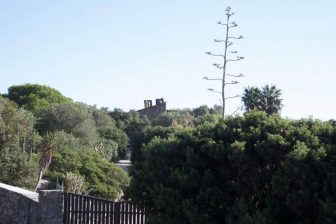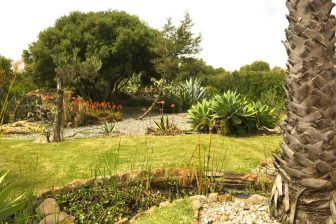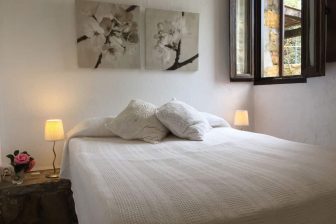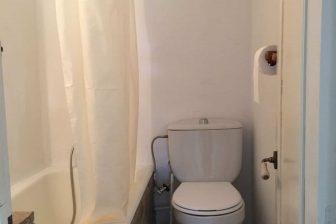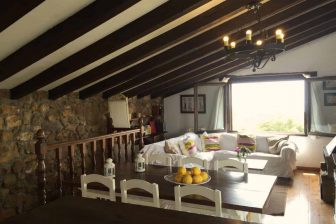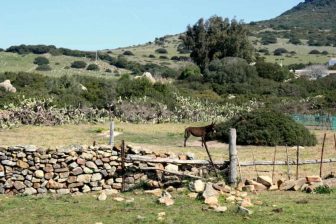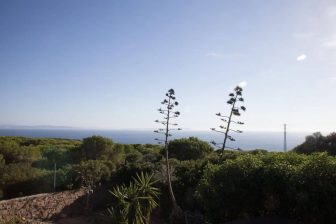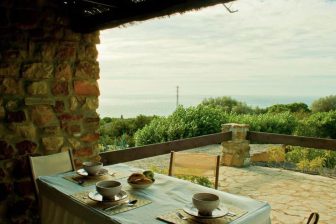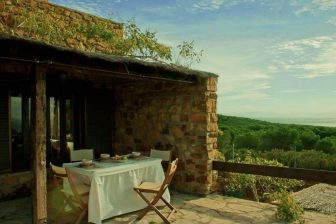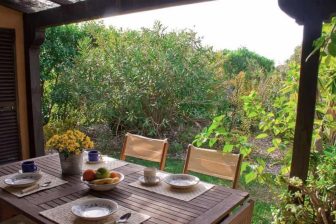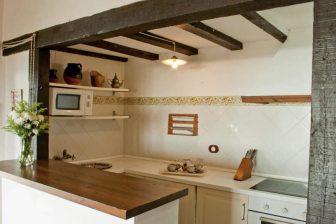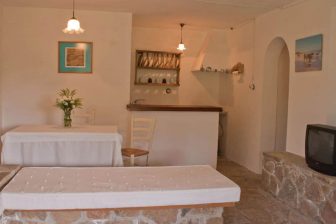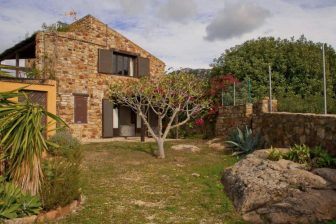 El Chaparral, Bolonia, Tarifa
El Chaparral is up in the mountains before one begins the descent down to Bolonia town, and enjoys fabulous nature, walking opportunities and sensational views; this charming, rustic property is an ideal base from which to enjoys Bolonia's rich spoils!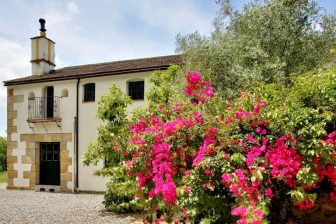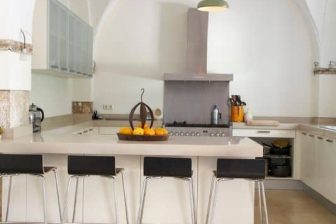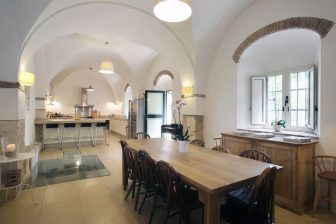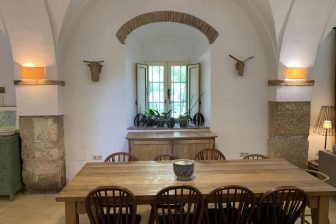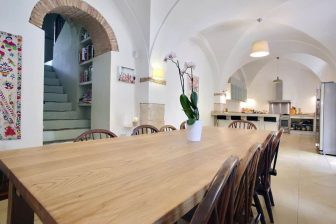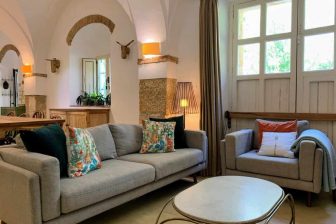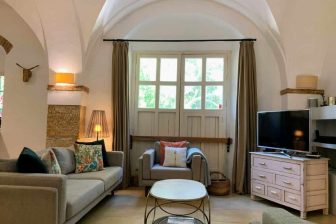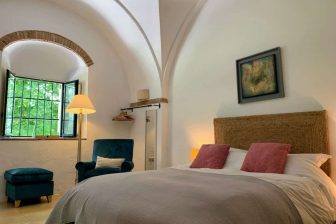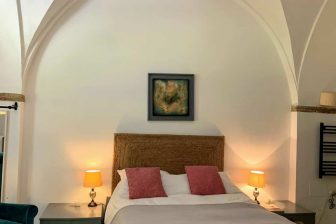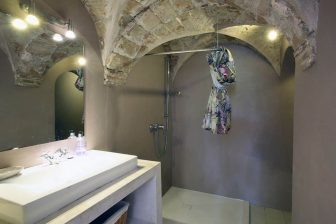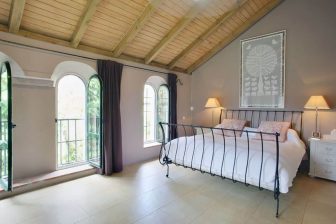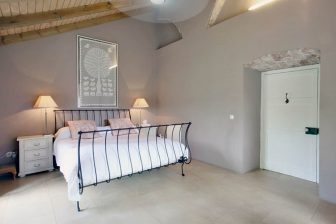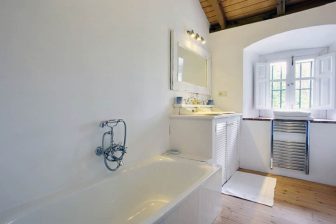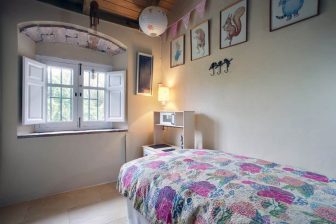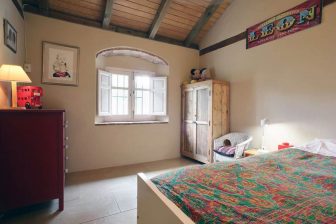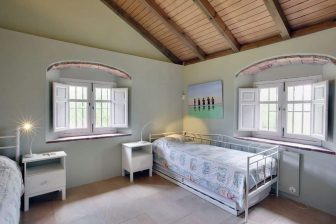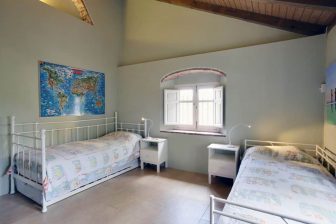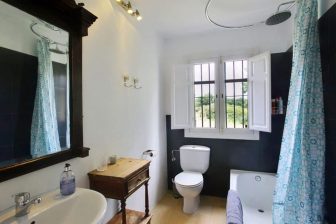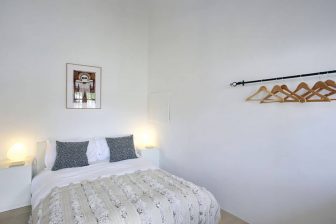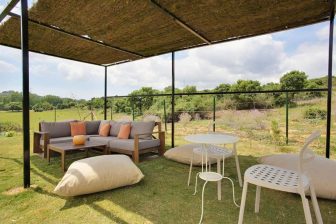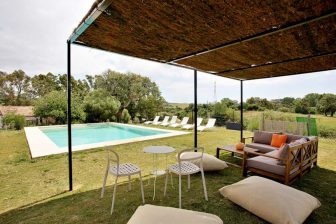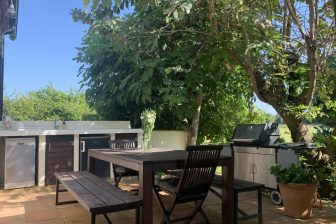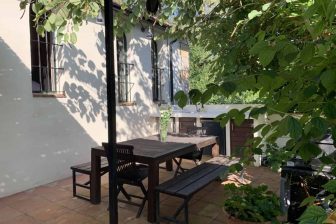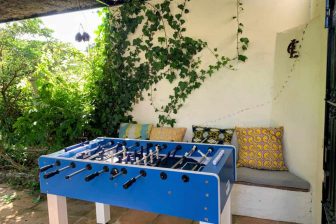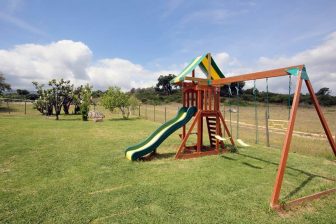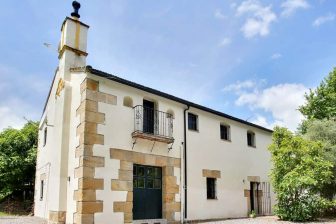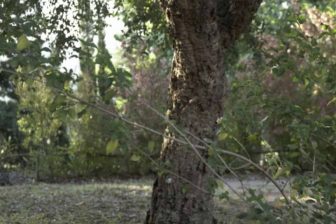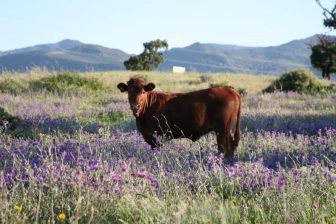 A fabulous old grain mill that dates back to before the 16th century that has been lovingly restored into a wonderful family home with character and charm.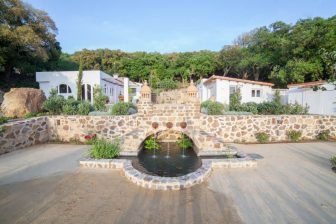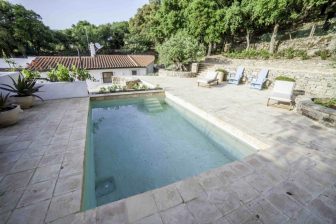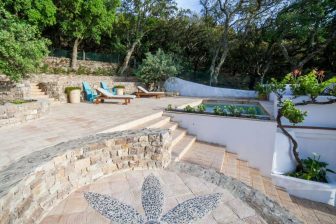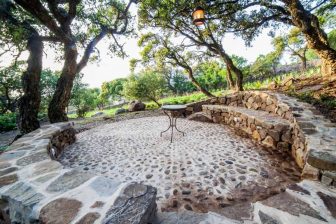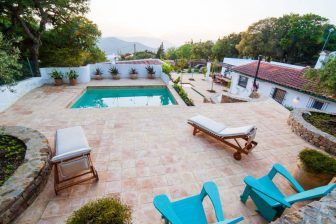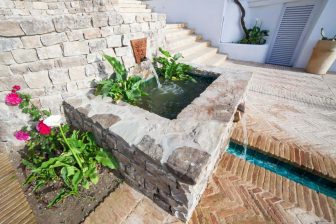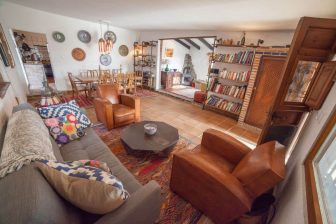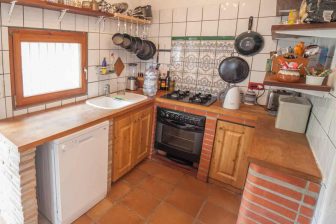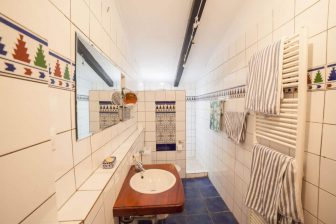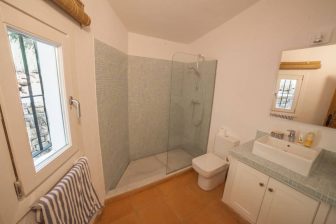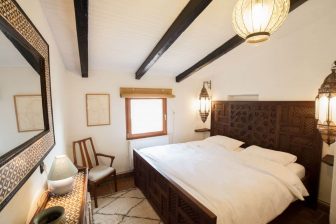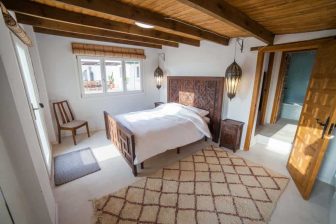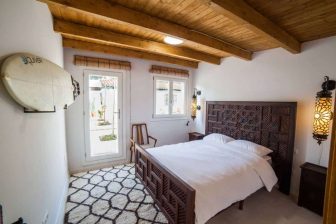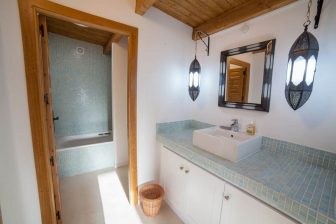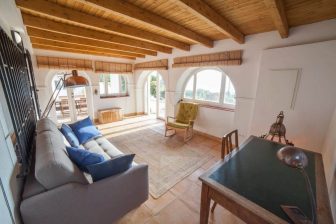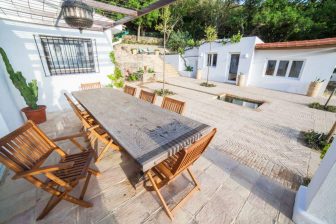 The house and gardens at "La Perdida" have been recently redesigned and renovated to suit a relaxed indoor/outdoor lifestyle; bedrooms lead directly onto the terrace and the plot is scattered with seating areas with the right amount of shade and sun to suit all times of the day and evening.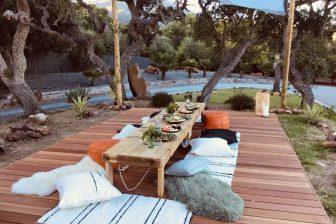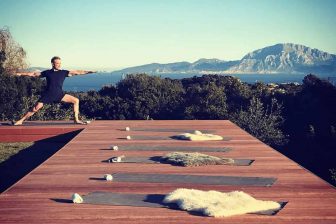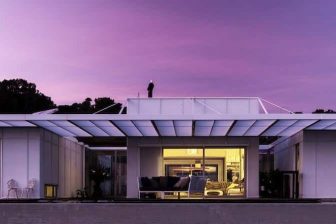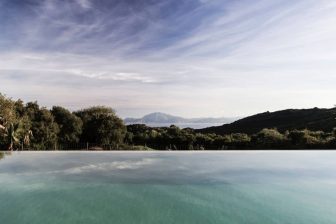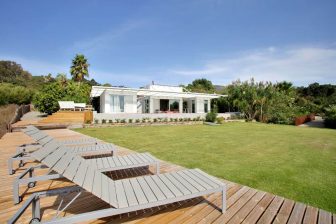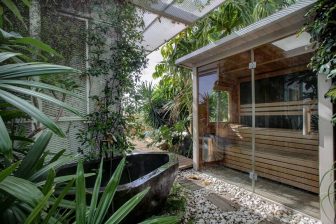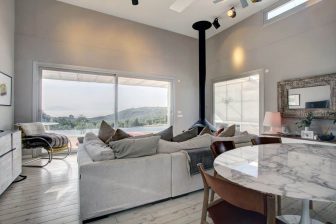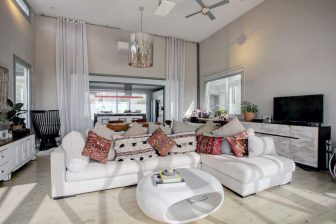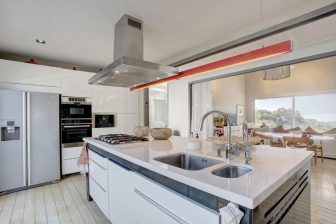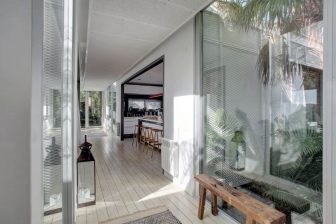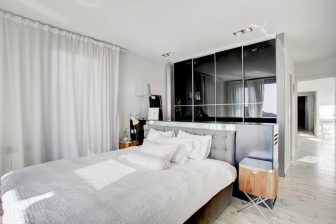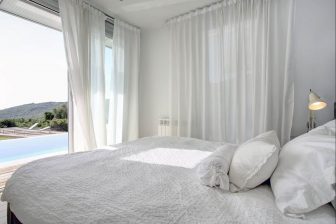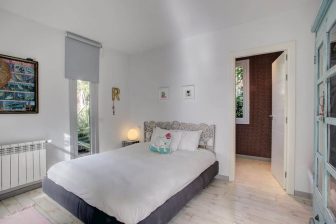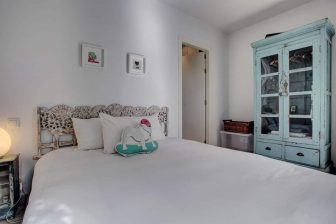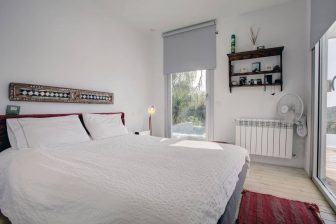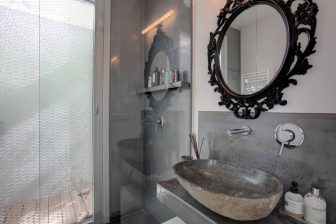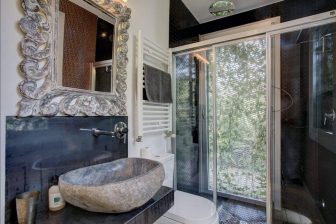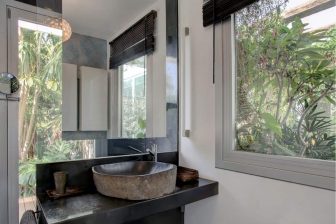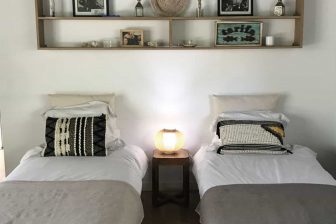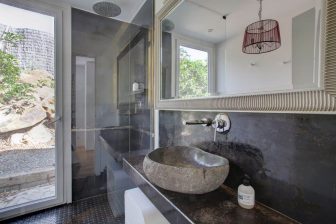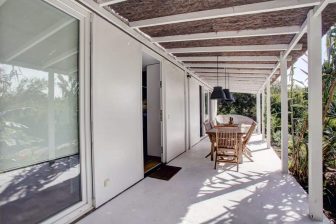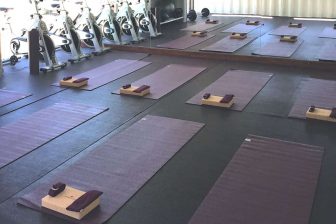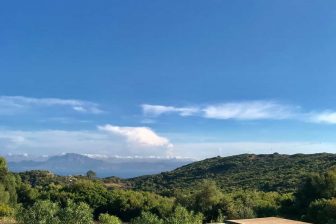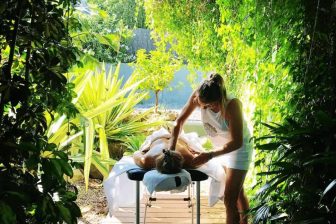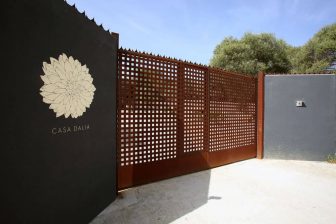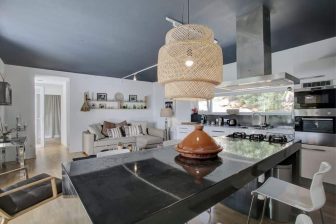 Casa Dalia is a fabulous, contemporary property mixing comfort within nature, this four bedroom property offers top notch installations, including a 20m salt water pool, sauna from which you can enjoy breathtaking views of the surrounding Natural Cork Forest, the UNESCO protected Straits of Gibraltar Park and a dazzling Africa on the horizon.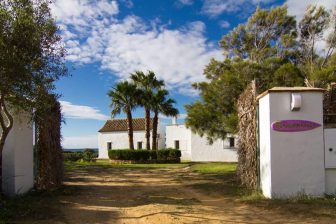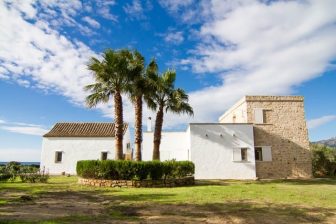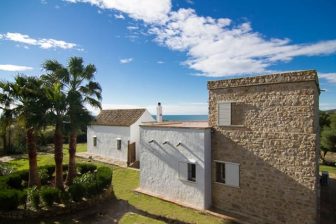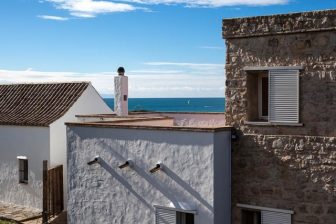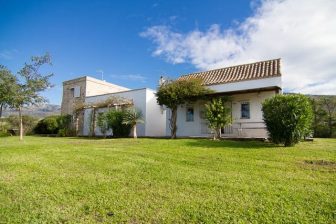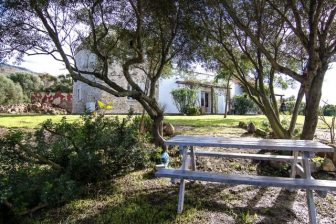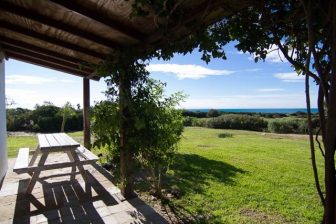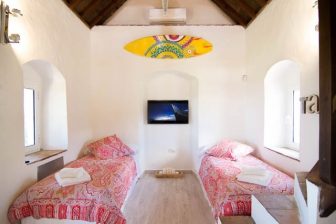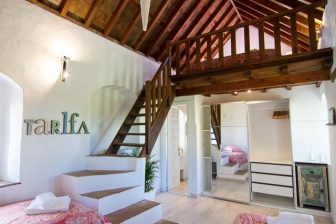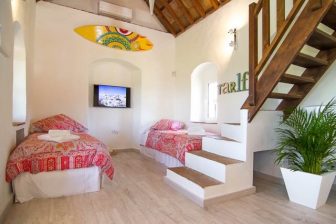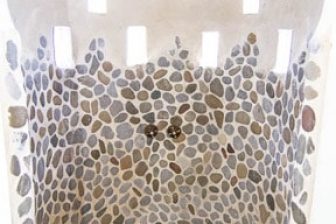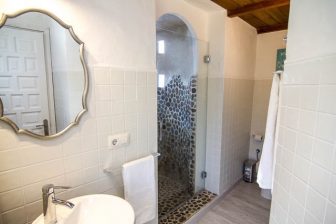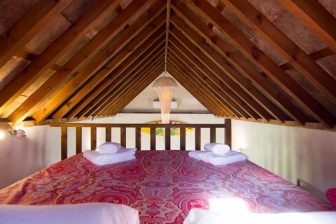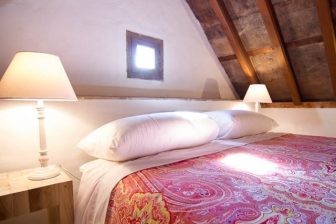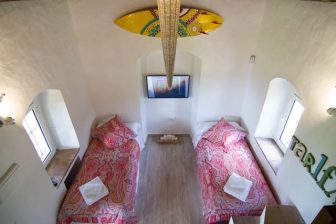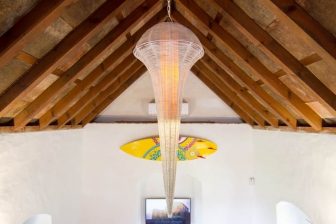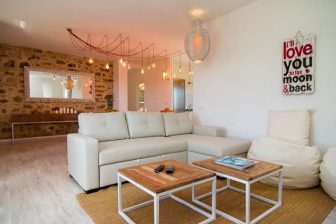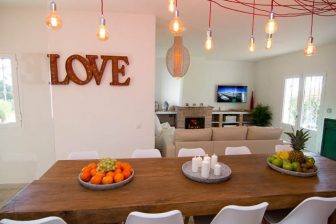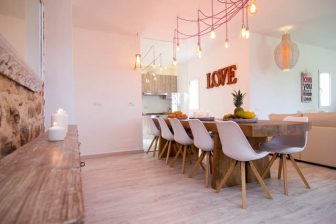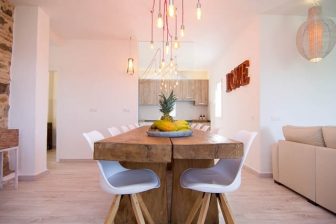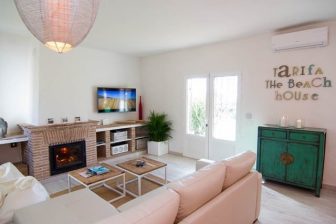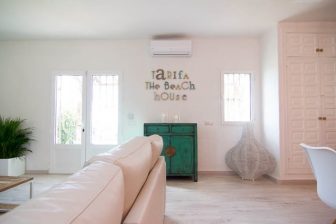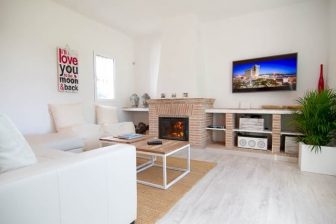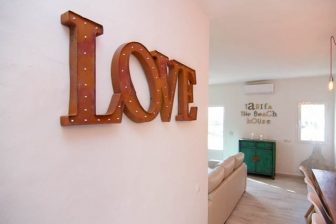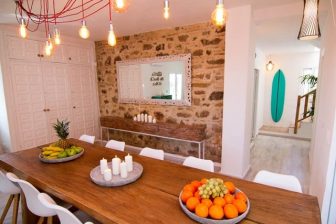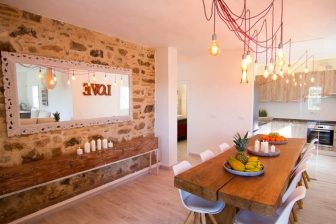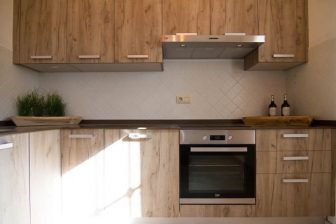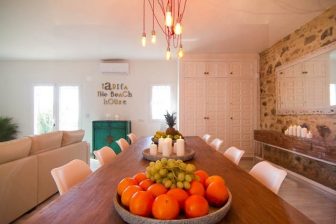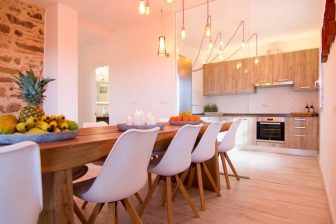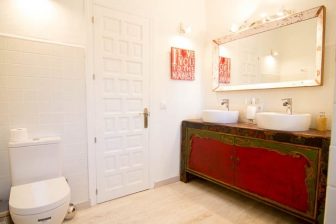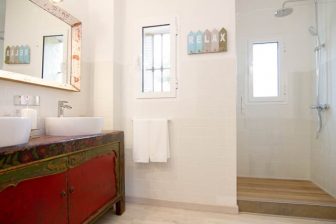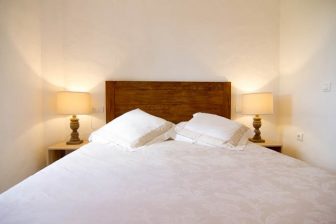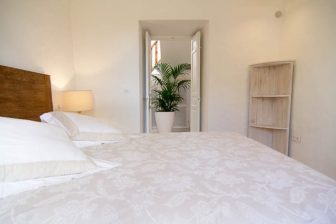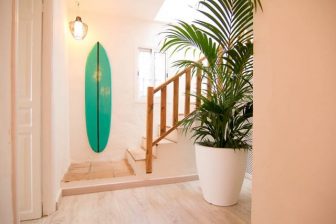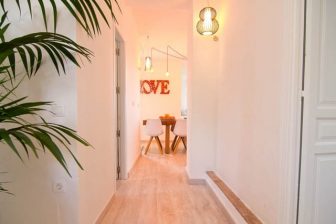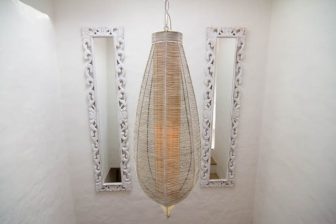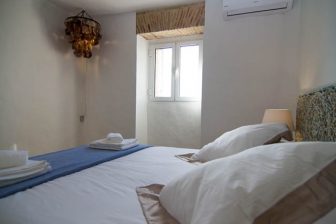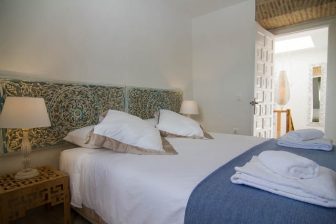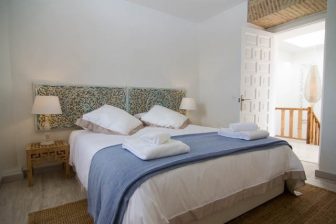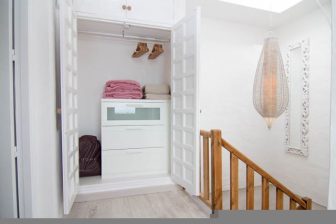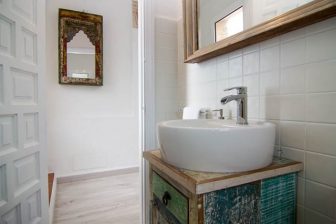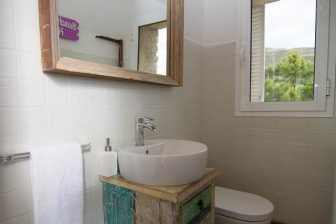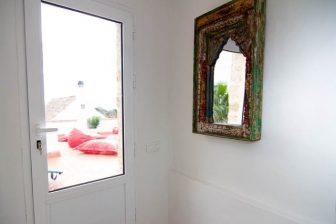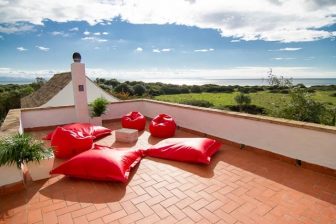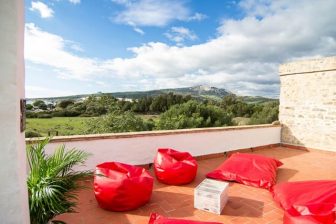 Valdevaqueros Beach, Tarifa
Fashioned the Tangana House for its proximity to the popular Tangana Beach Bar, this four bedroom 140m2 house has been fully refurbished in a fun and contemporary fashion for weekly rentals and is available to rent all year.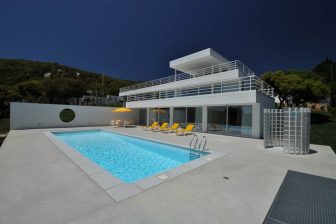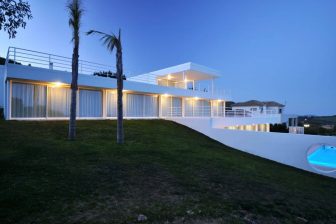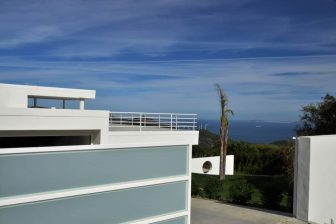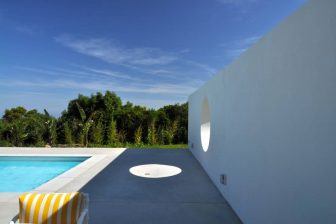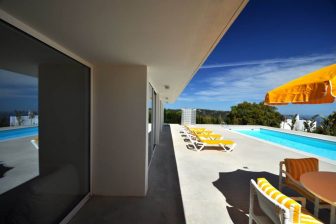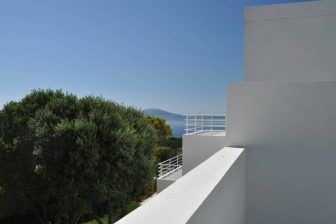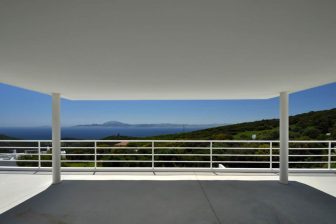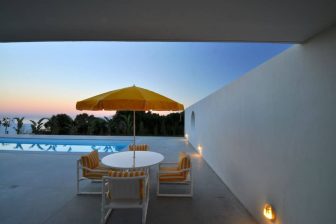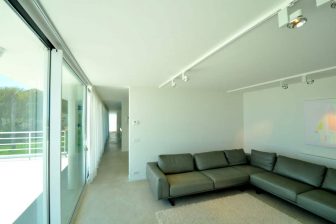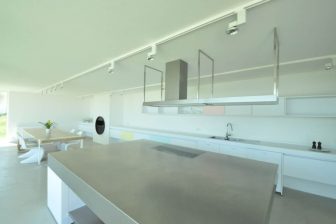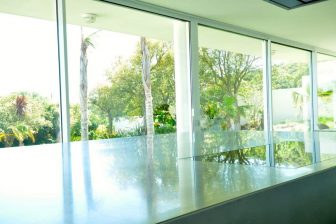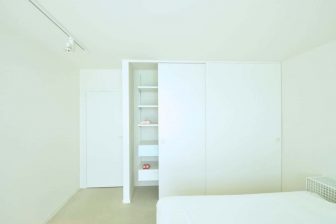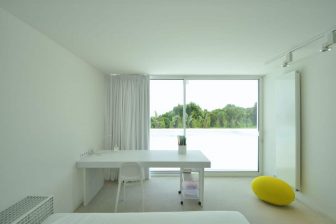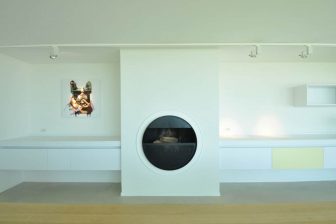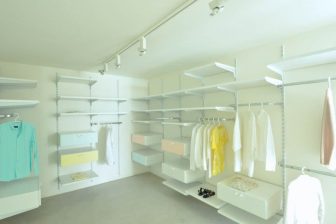 Casa Amanecer was designed and built by a Belgian family that have a design business and specialise in architecture, interiors, art, properties and their 'one off pieces', which they showcase in this fabulous modern home.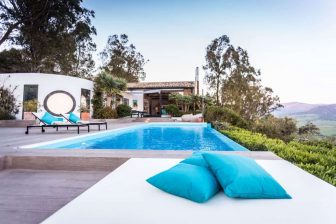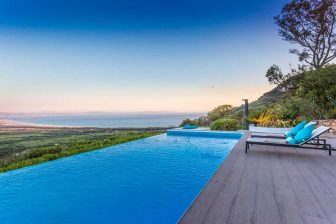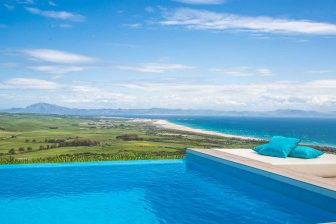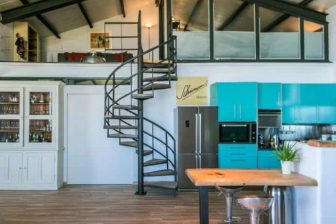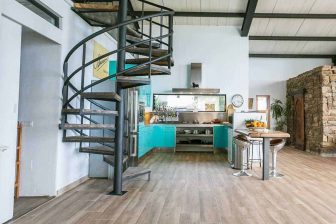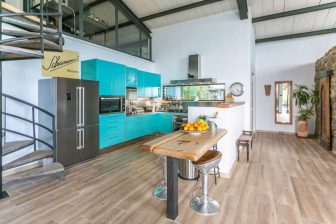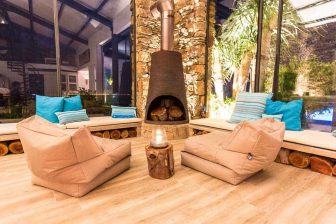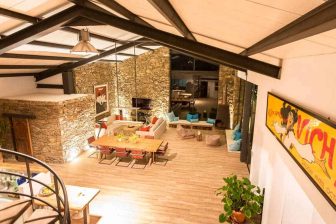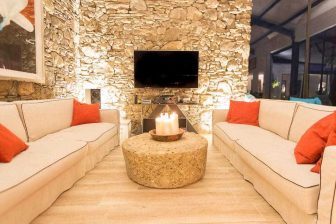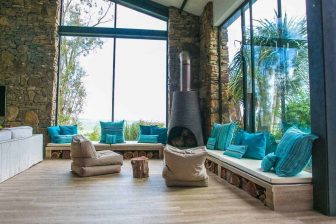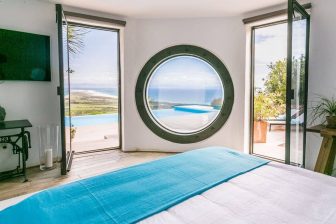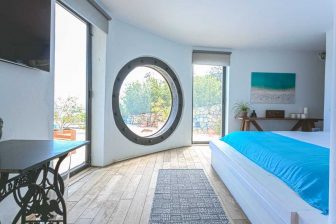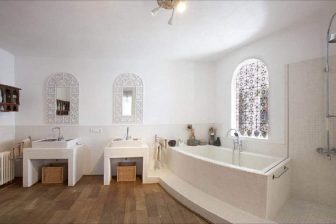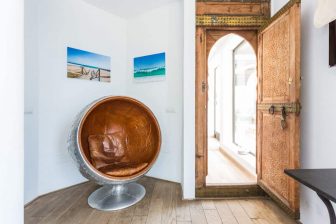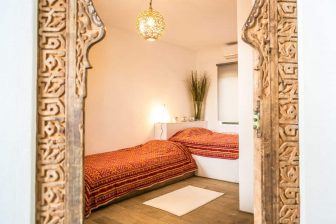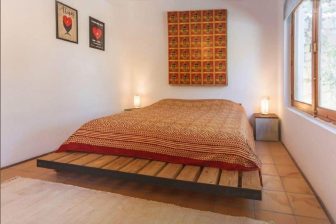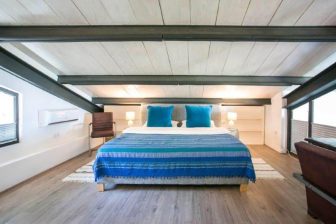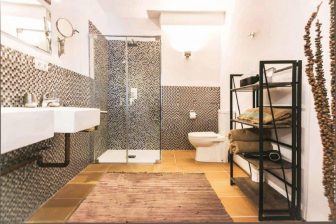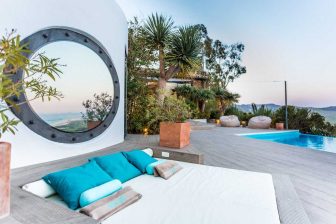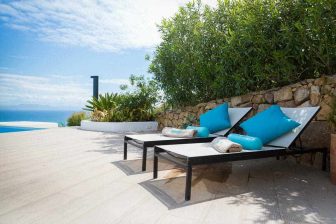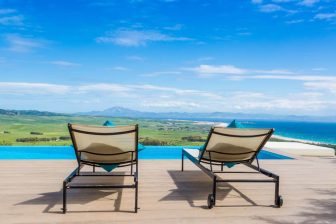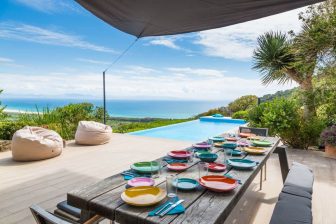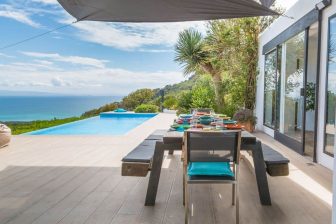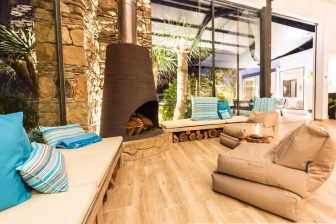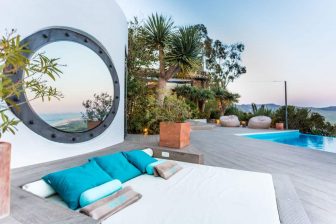 The ultimate house for your holiday! Location, design, infinity pool, view; nothing can be improved on…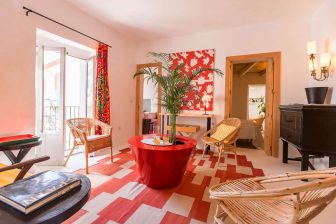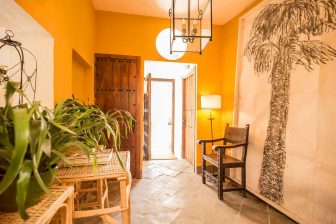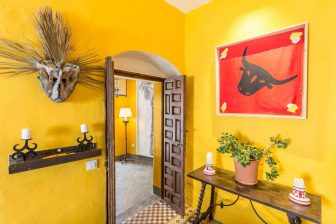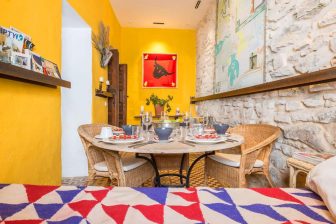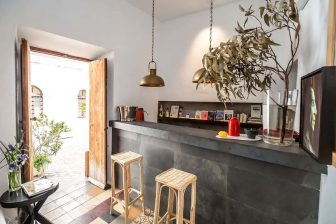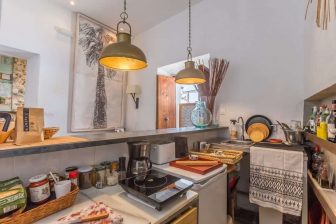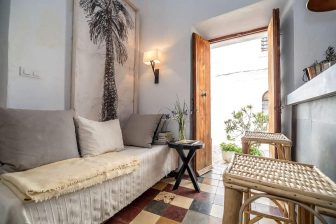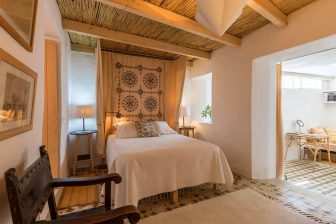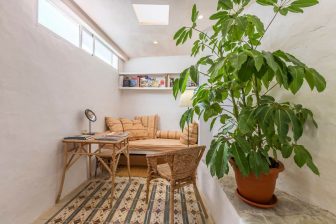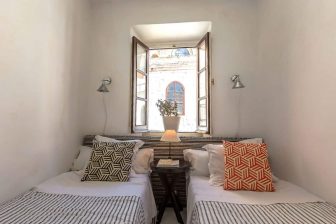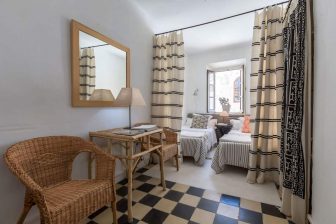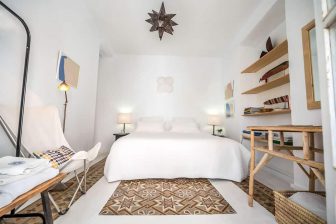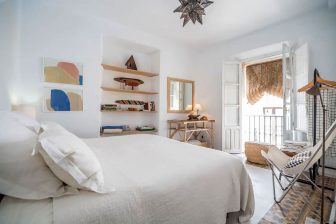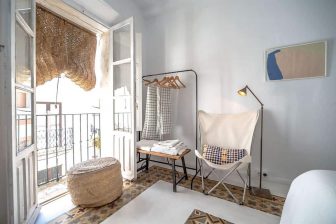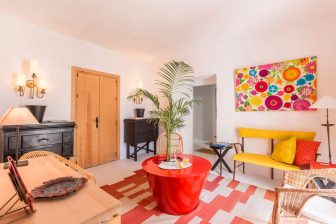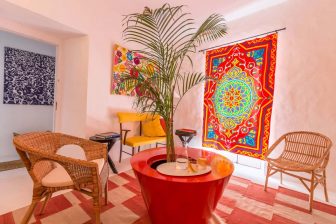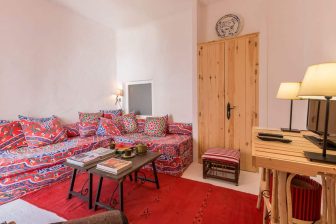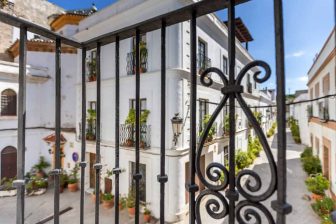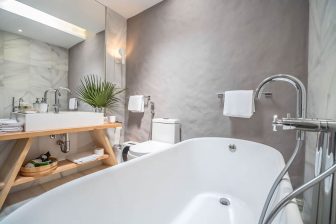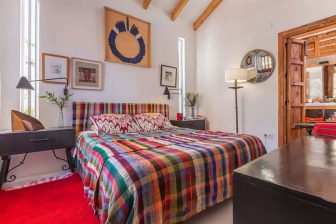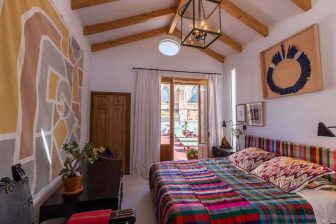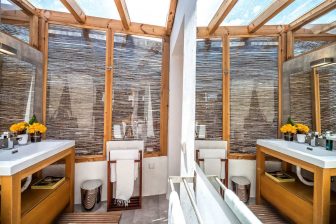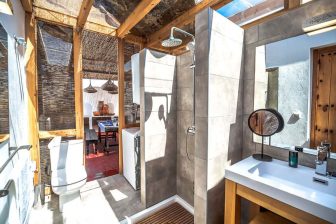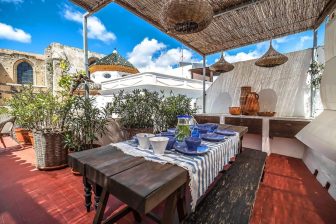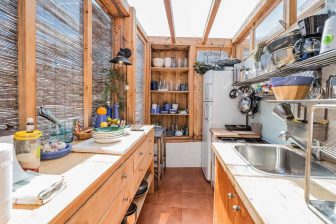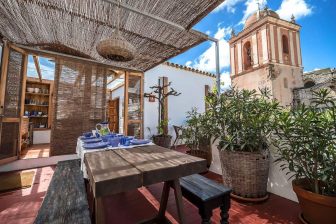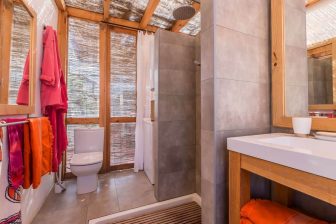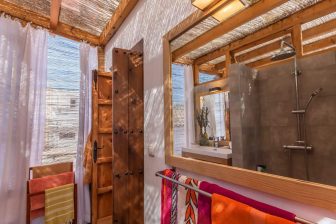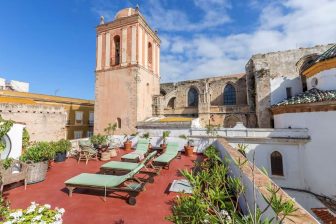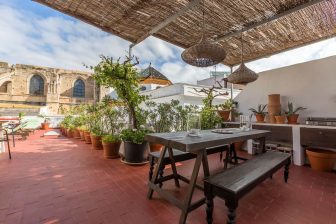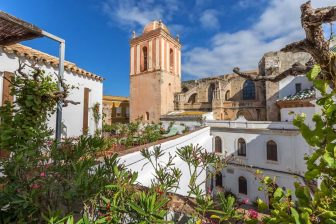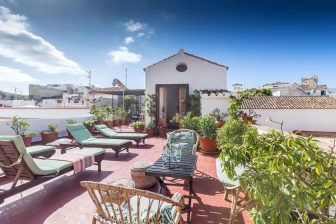 An artist's home in the leafy and quiet neighbourhood behind San Mateo Church in Tarifa's Historic Old Town that is distributed over three floors with the master bedroom and kitchen on the roof terrace.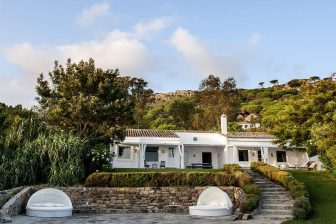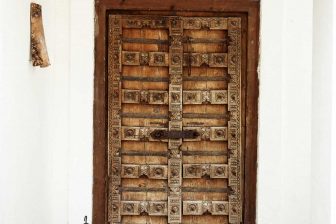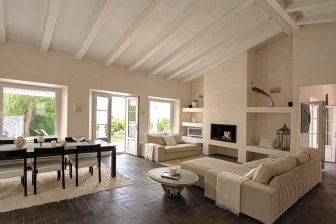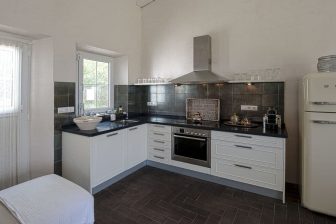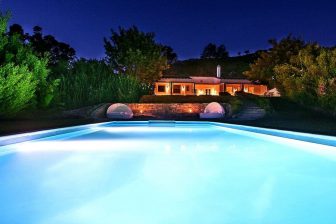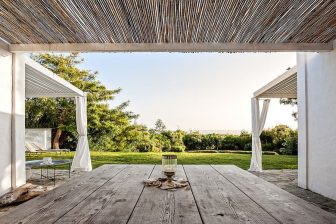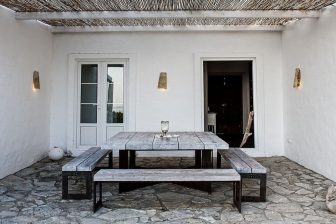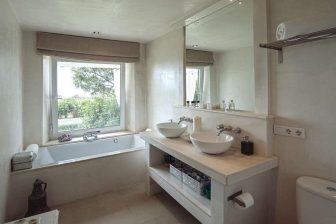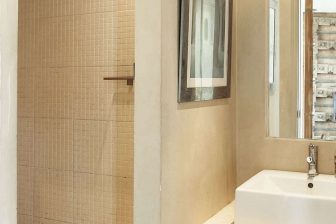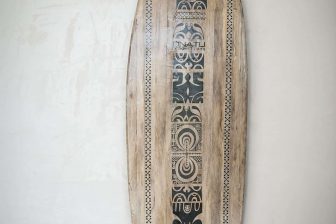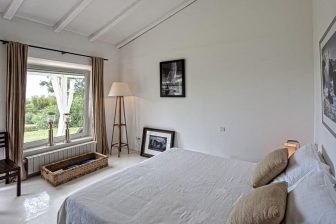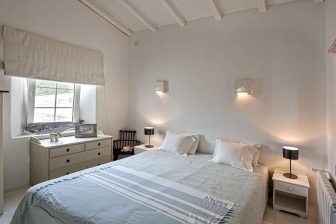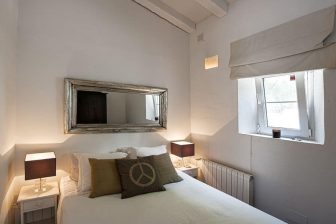 Stunning three bedroom home with all the mod cons, including a solar-heated swimming pool in a fabulous position at 400m from the Hurricane Hotel and Valdevaqueros beaches.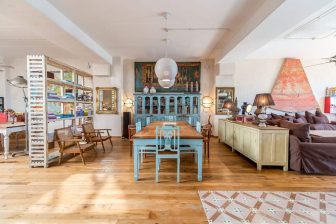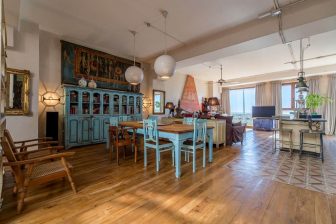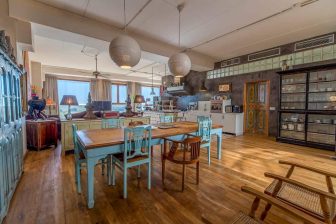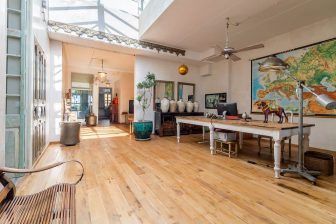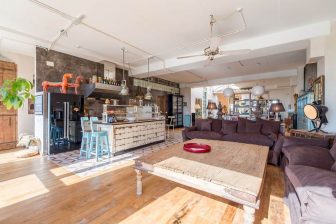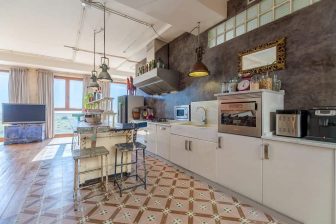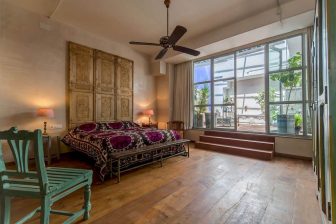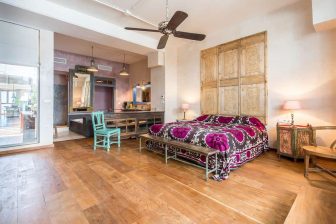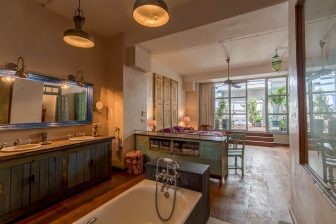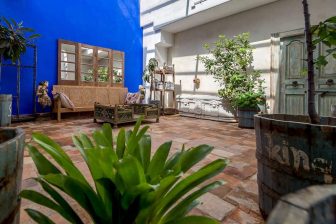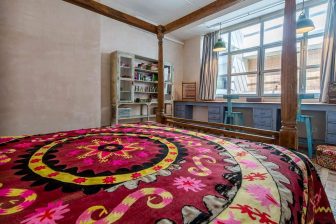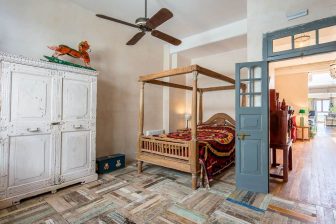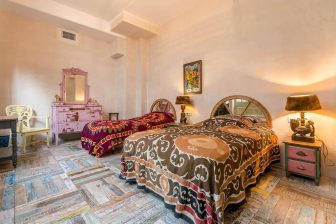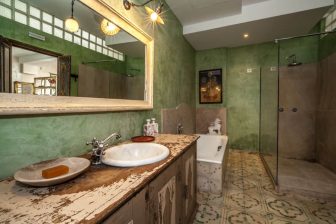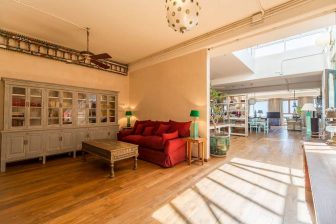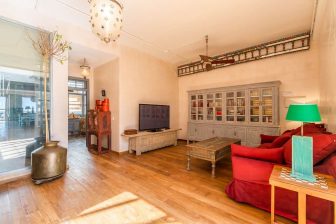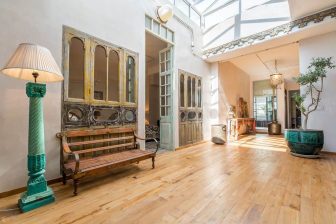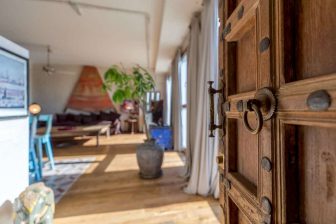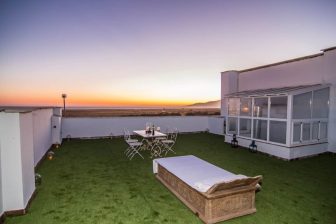 La Vega Tarifa New Town, Tarifa
Magnificent 280 m2 three bedroom loft apartment with 130m2 of exterior terraces and sea views; prolific use of Indian antiques, coupled with the warehouse dimensions gives the apartment a really decadent feel.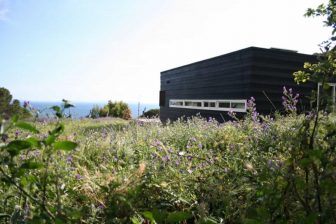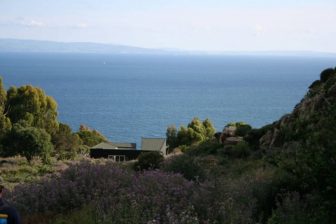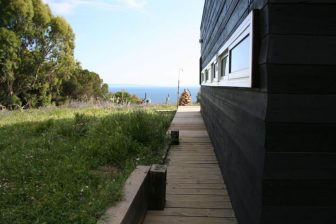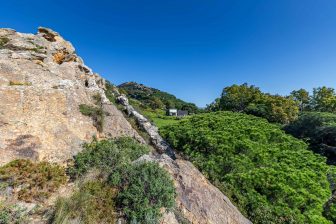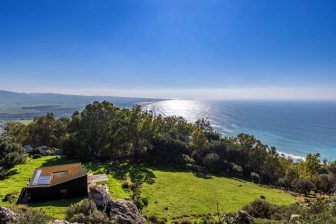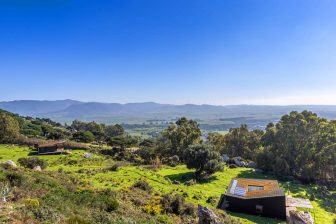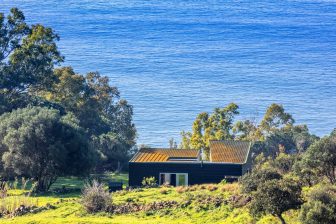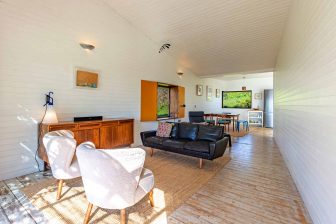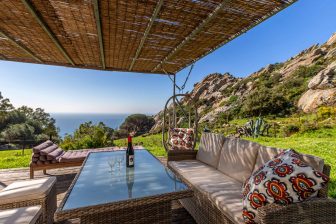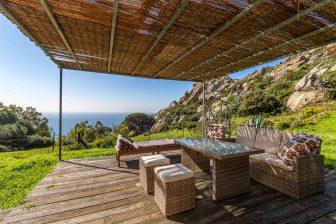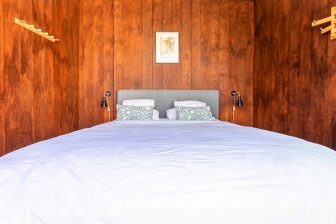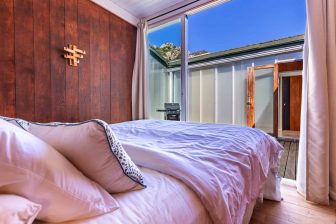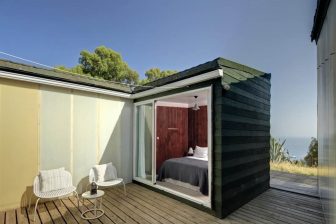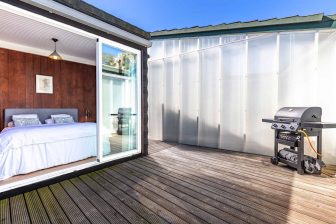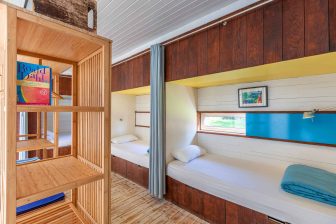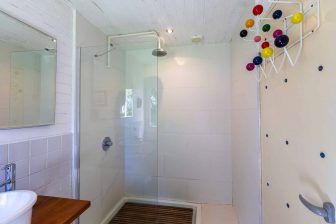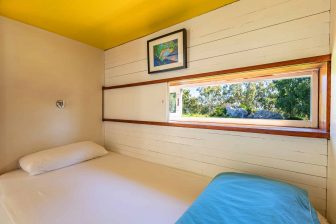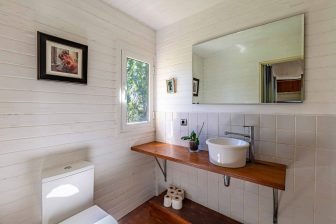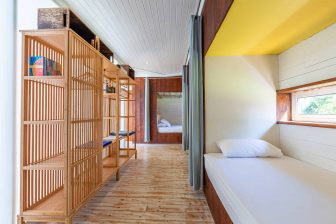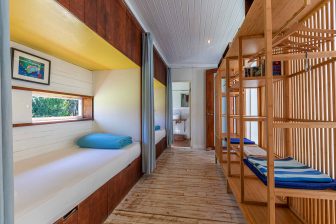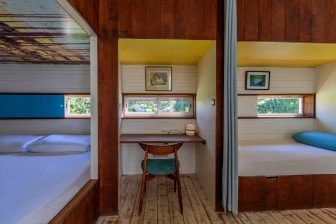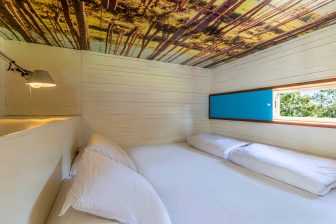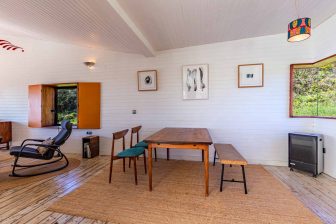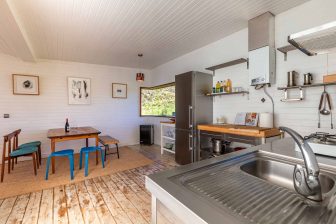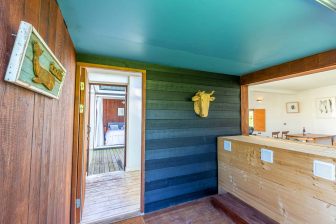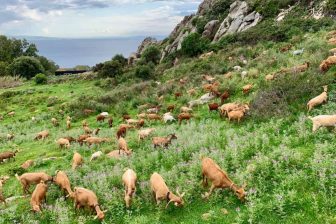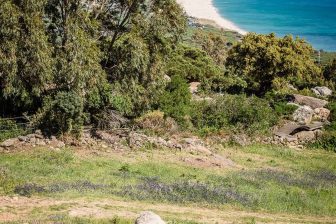 A contemporary pre – fab house by the architect Thomas Sandell, perfectly positioned at just 250 metres as the crow flies, from one of the best beaches in Europe yet at the same time very secluded – a place of real tranquility – due to its location within the protected Cork Forest.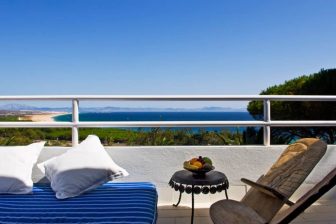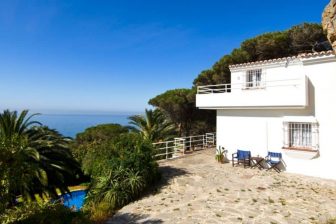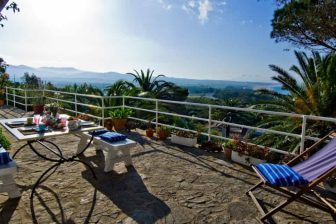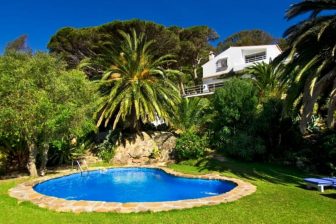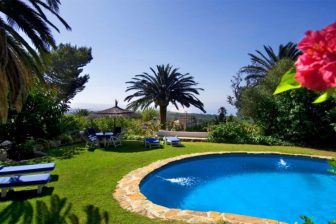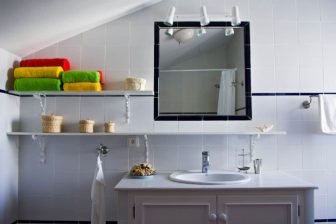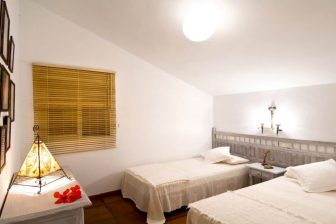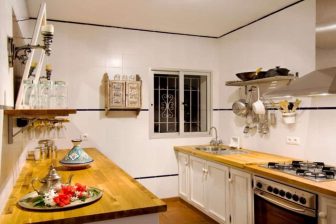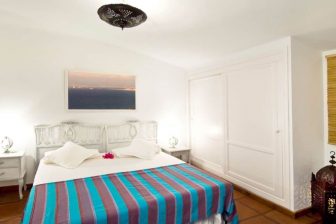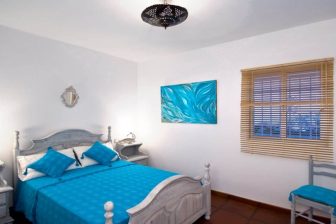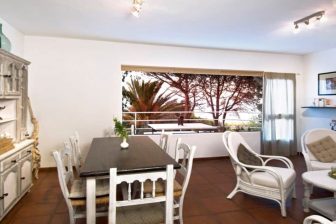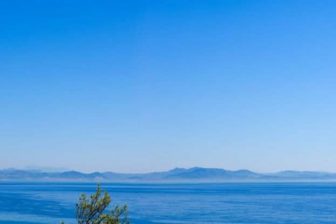 A charming holiday house decorated in a seaside theme with all the mod cons that a family could need.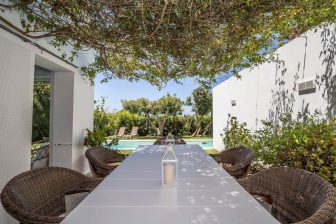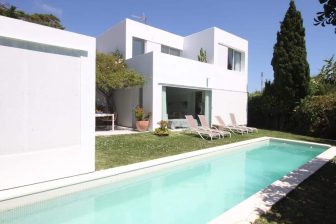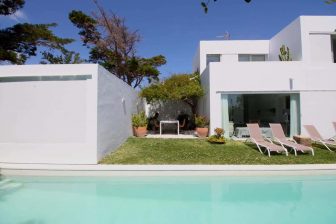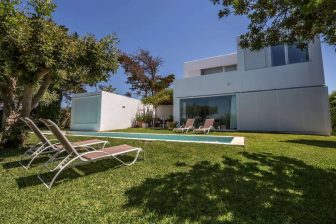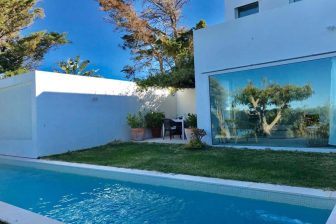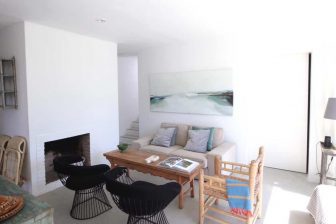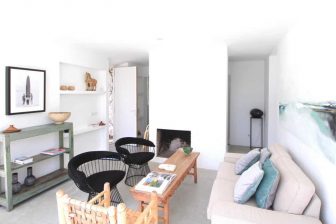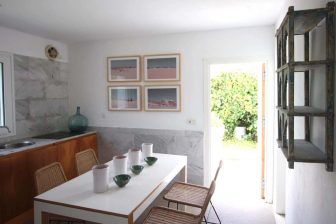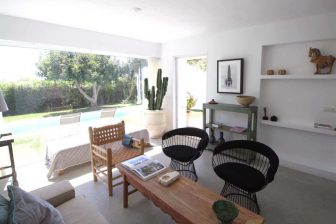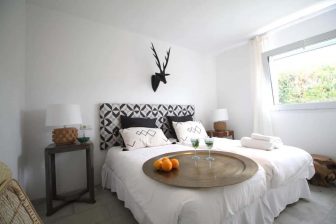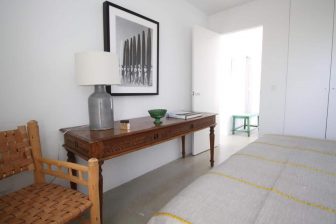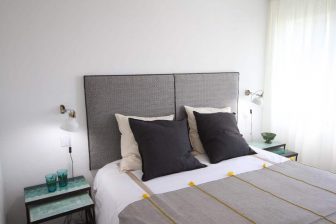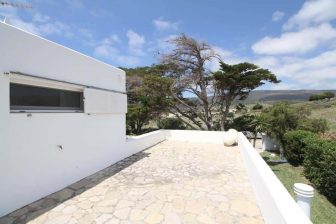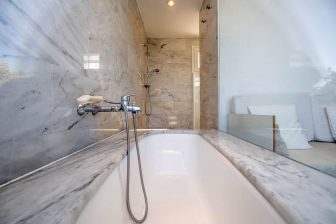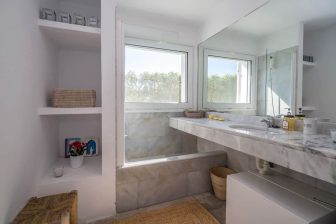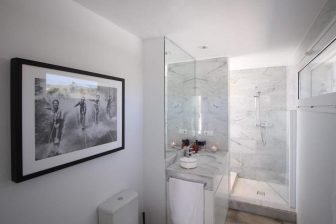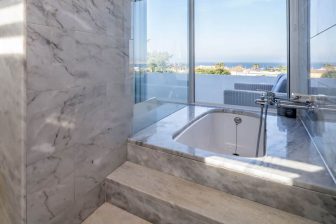 Modern home just 300m from Bolonia Beach! Beautiful interiors; a wonderful choice for your holidays.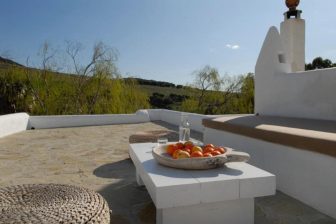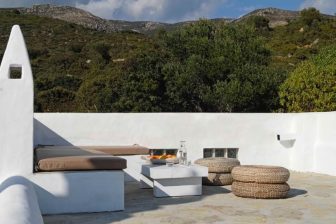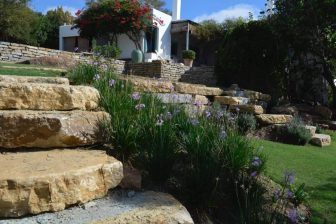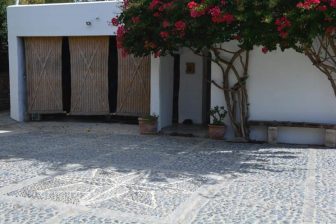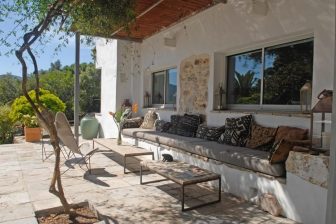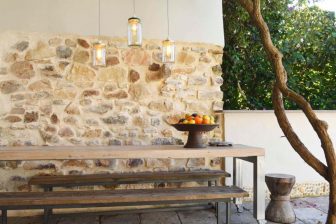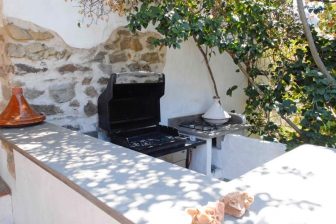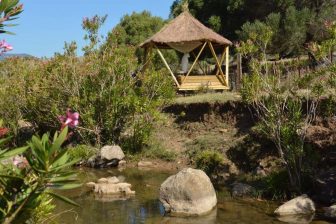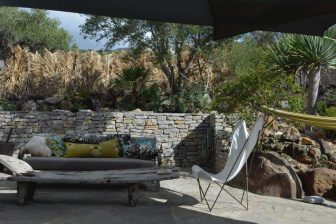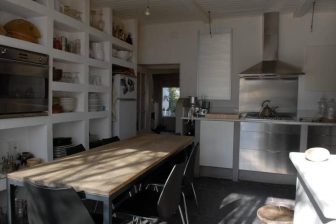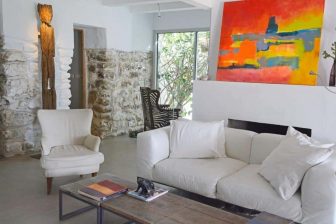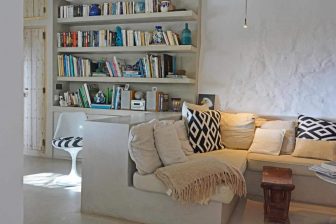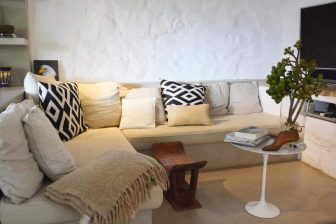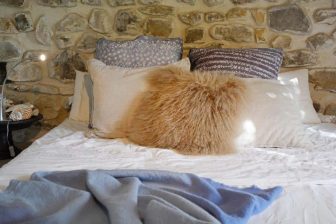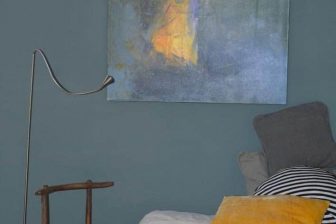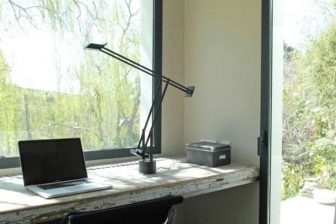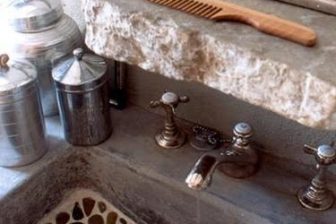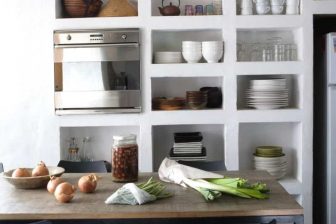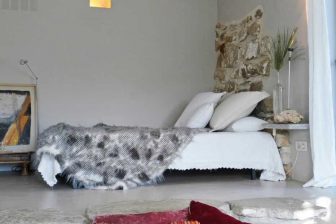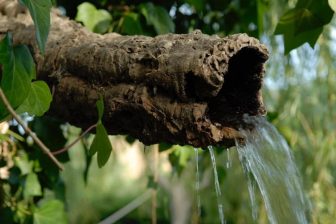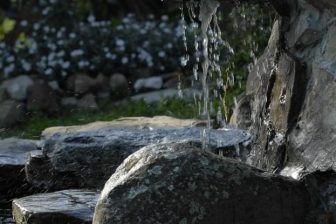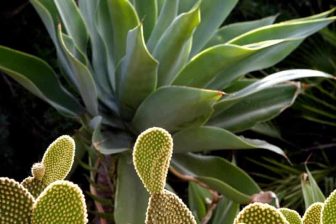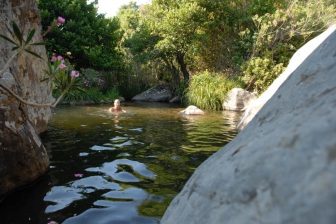 Santuario de la Luz, Tarifa
A sustainable build using reclaimed and recycled materials, maximising on solar energy – this is a forward thinking project. Yet nothing has been compromised in the design, this is an immensely stylish property in an extremely privileged position deep in the Natural Cork Forest.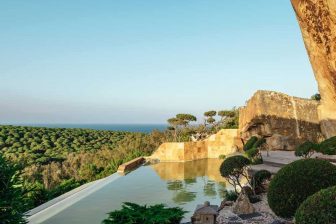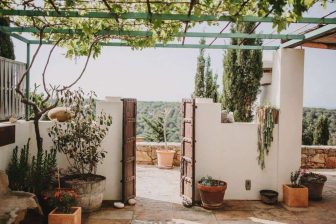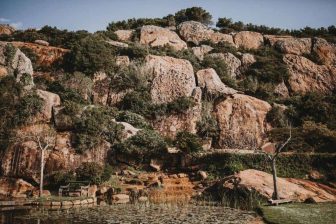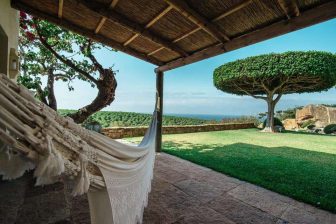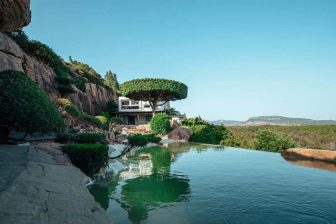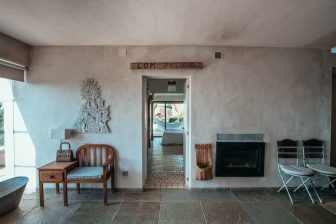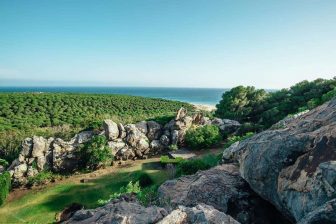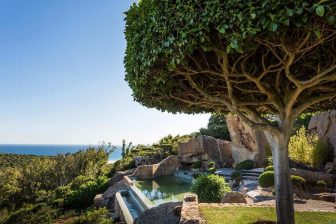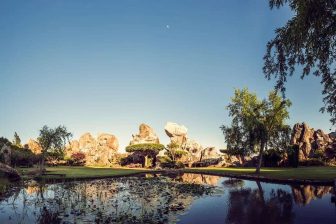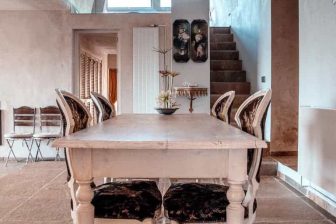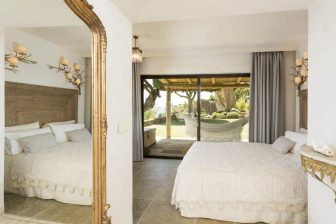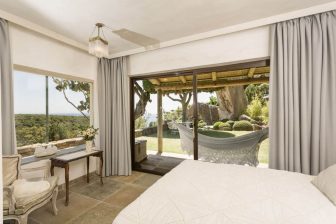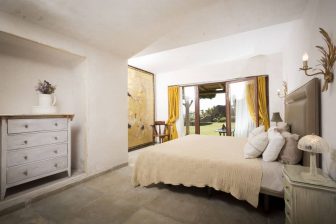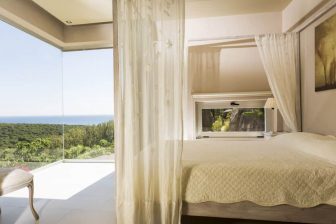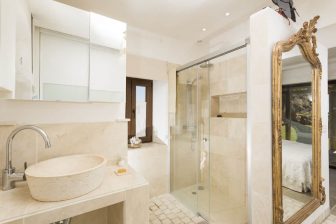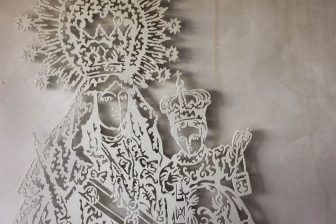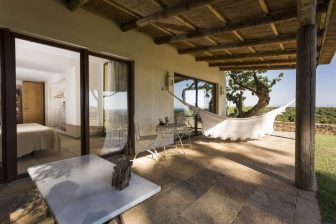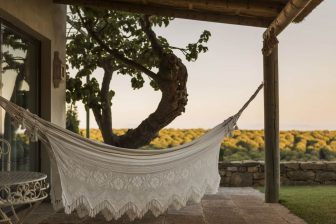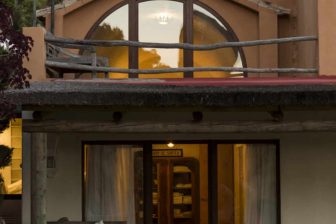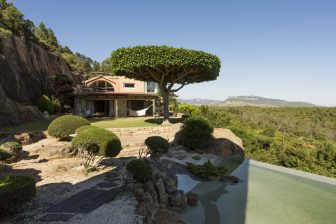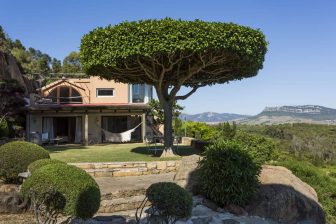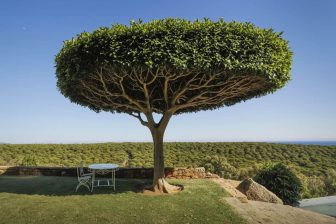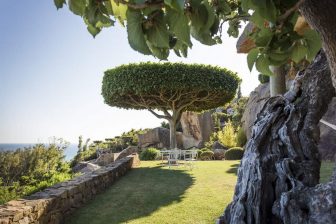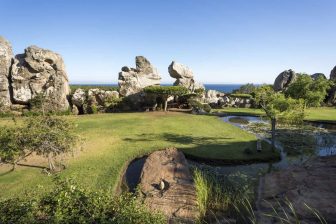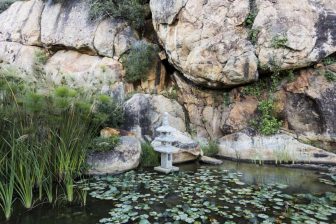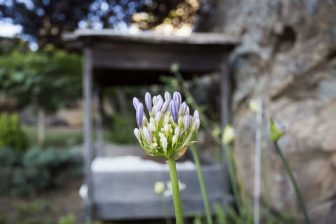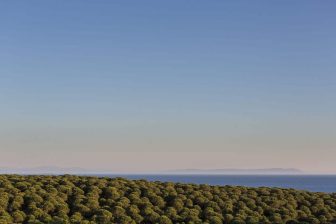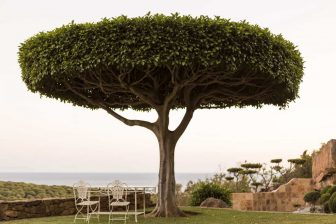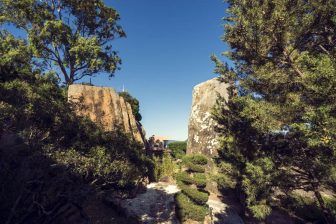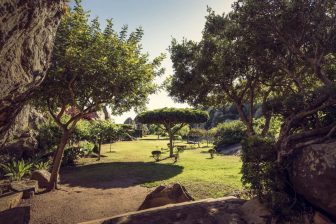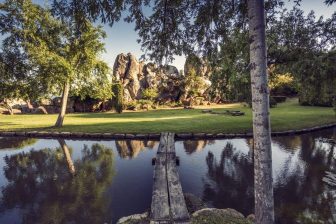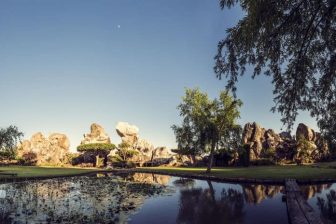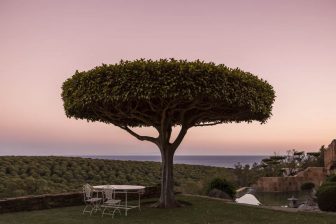 The love and attention to detail that has gone into this extraordinary property in Bolonia – the style and artistic eye inside the house and the green-fingered talent outside – defies even your wildest imagination!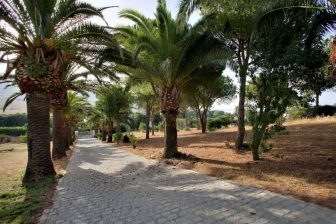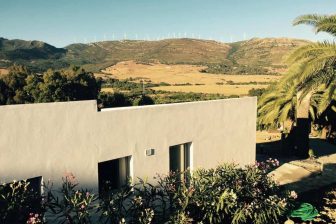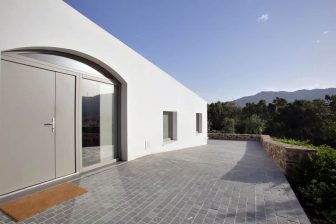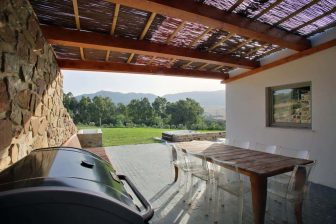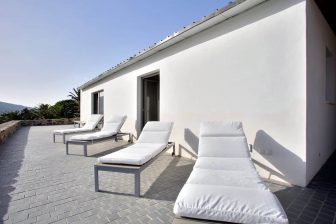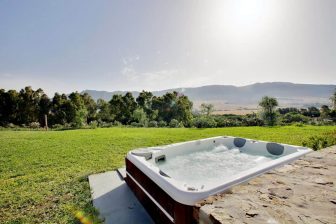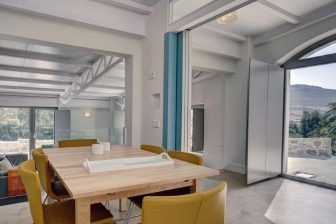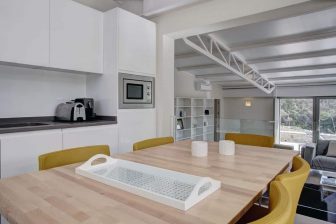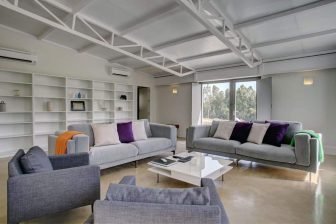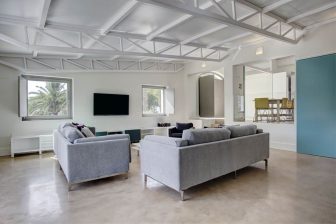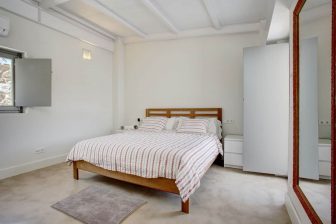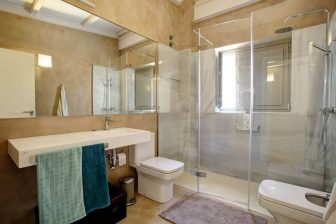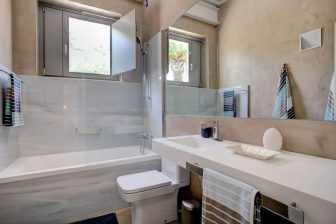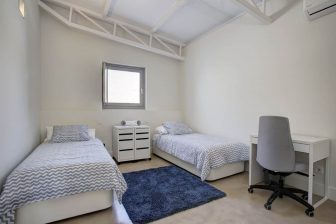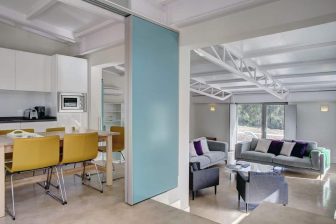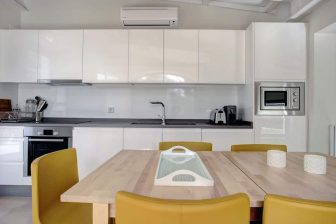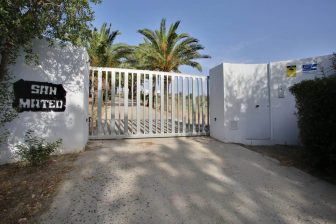 Modern home, in a quiet area within a gated property, that enjoys incredible views and at walking distance to the beach, large dune and beach bars at Punta Paloma.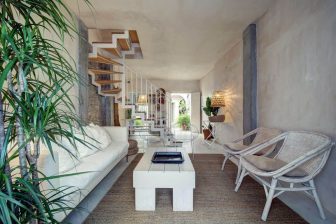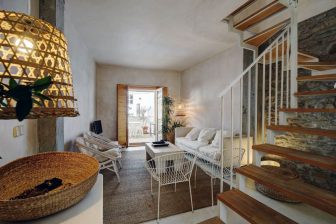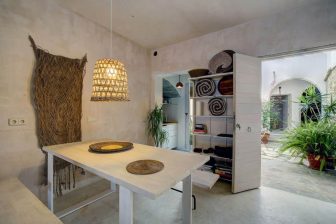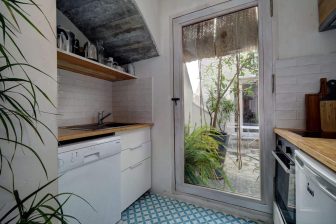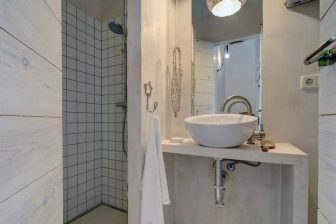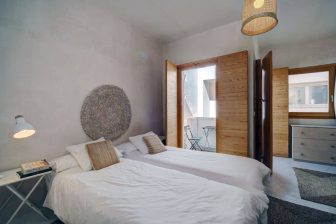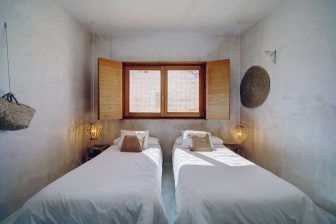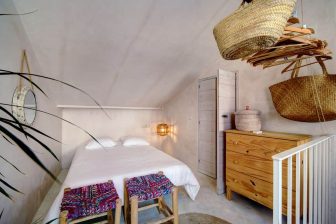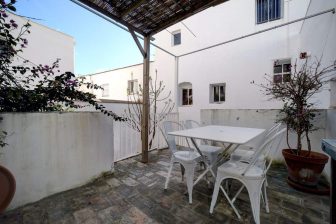 Historic Old Town, Tarifa
A three bedroom property that shares a central courtyard with Karmen Terrace Apartment, in a fabulous location in Tarifa Old Town, 20 metres from the Tarifa Marketplace and 10 metres from the Puerta de Jerez.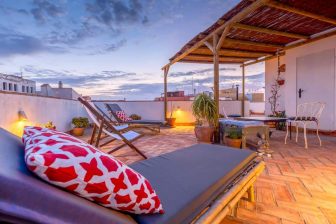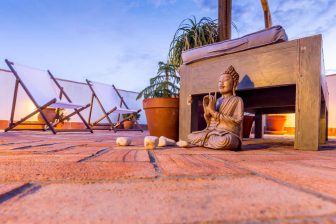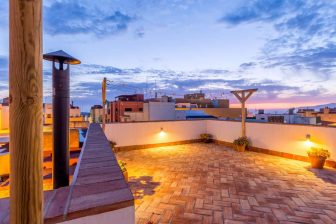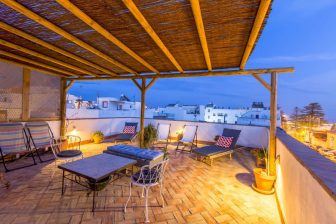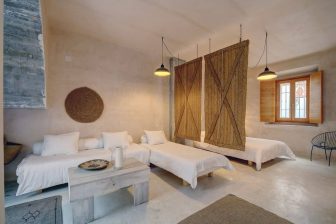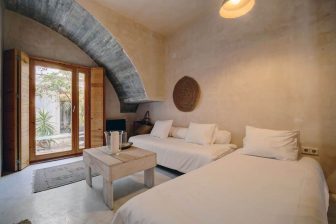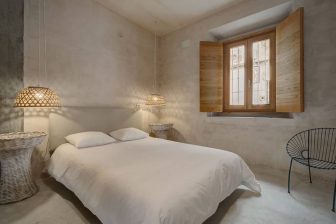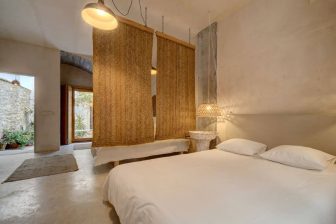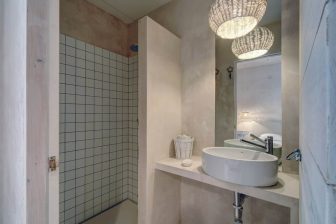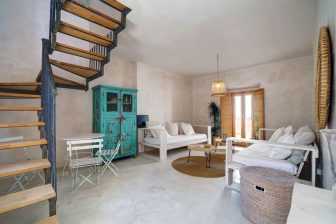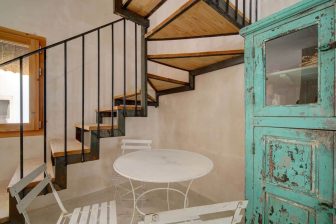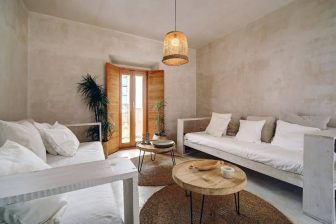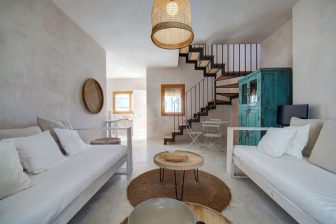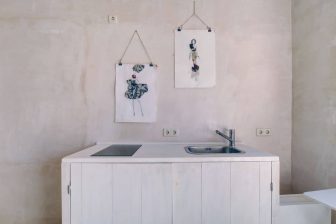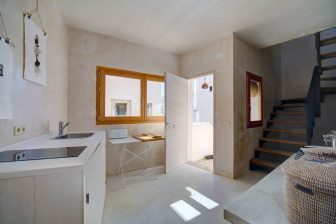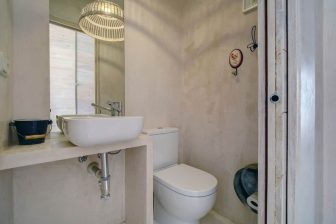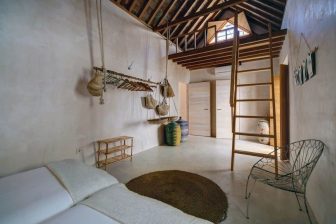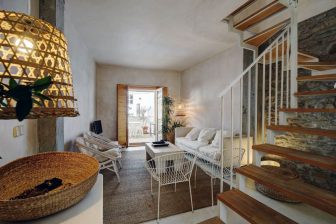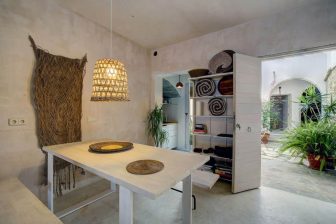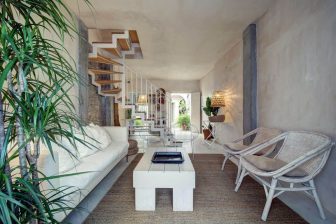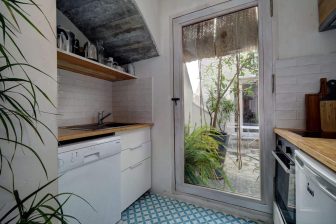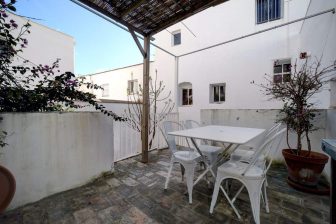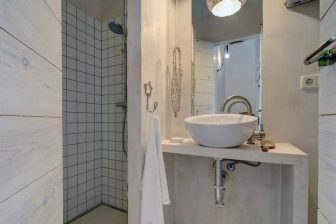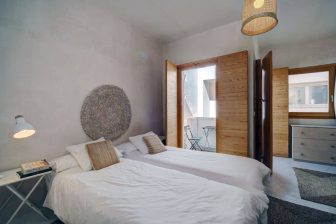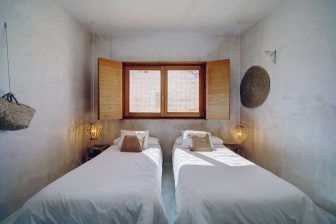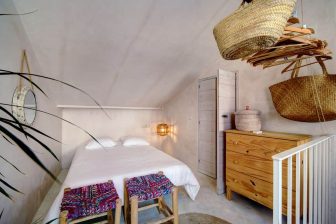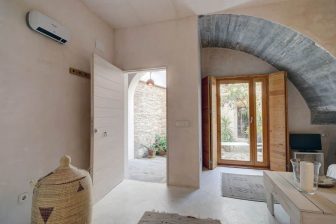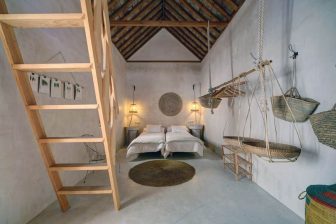 Historic Old Town, Tarifa
Contemporary two bedroom apartment that sleeps six, distributed over three floors with a fabulous roof terrace, in a quiet street in the heart of Tarifa Old Town.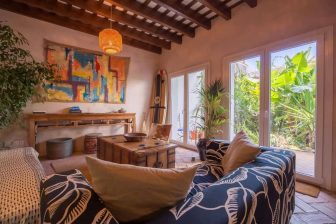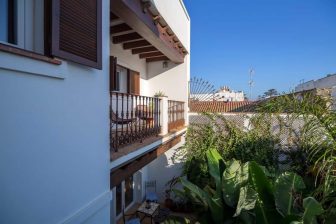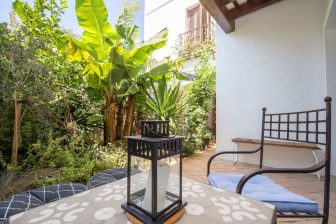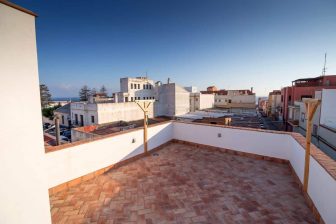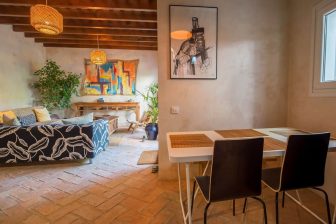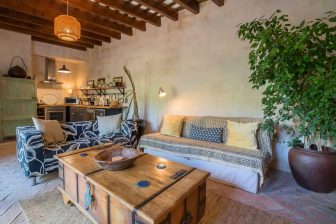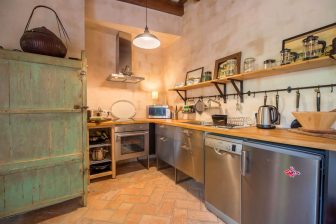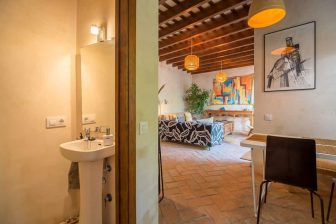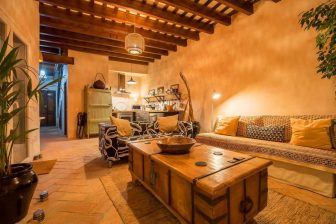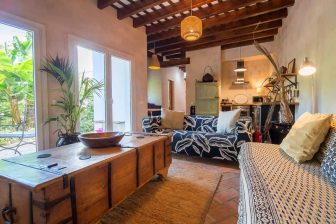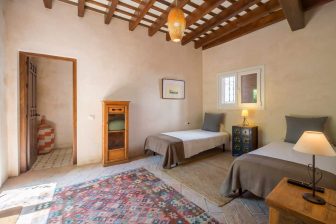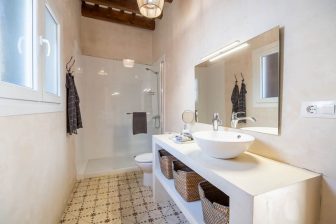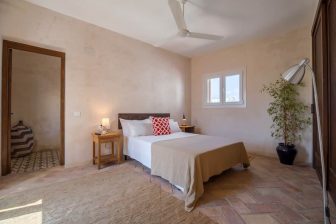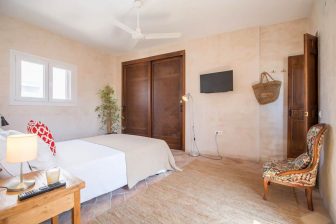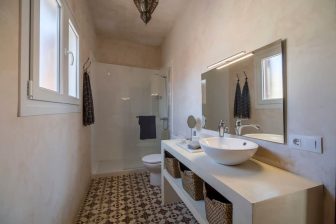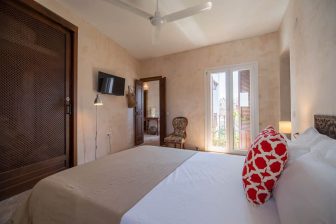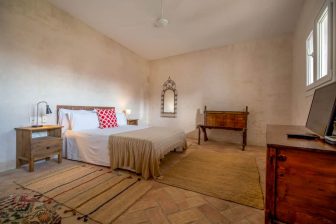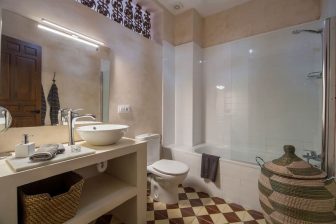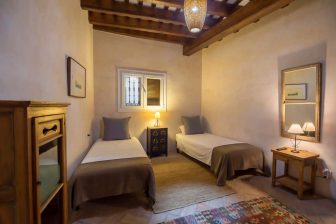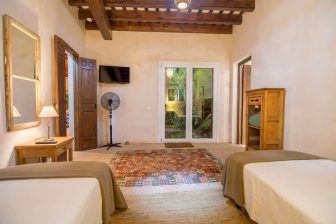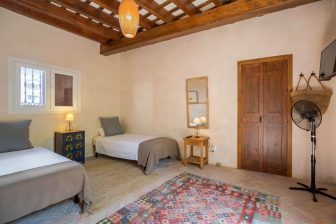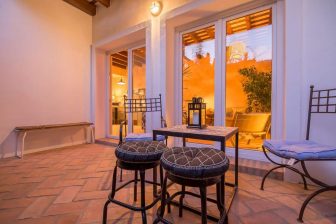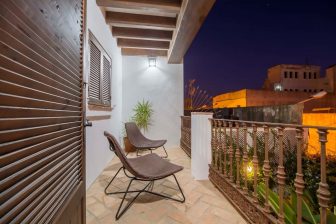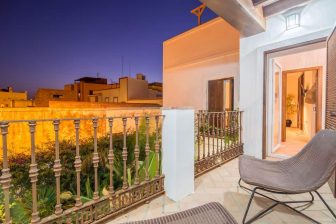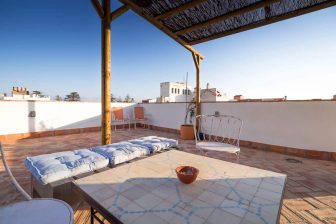 Newly constructed three bedroom and three bathroom property on the edge of the old town, built in a traditional Andalusian style with splendid garden, balconies and roof terrace with sea views.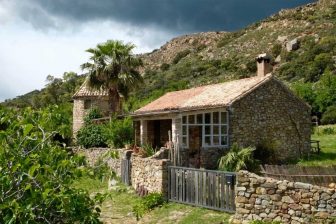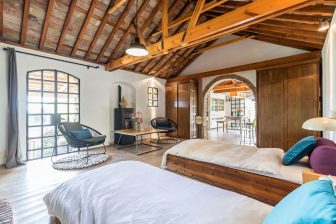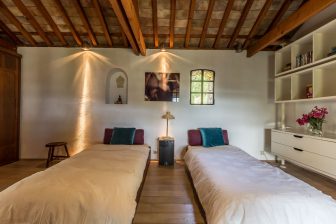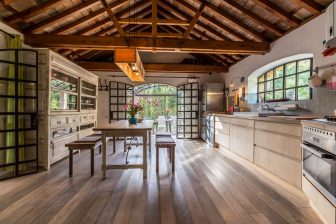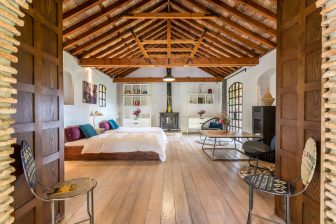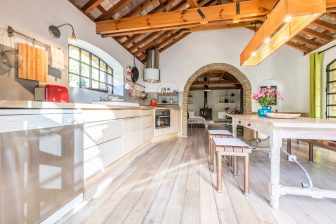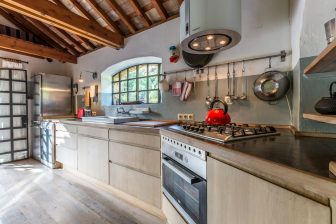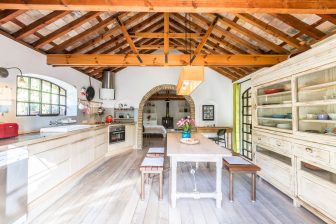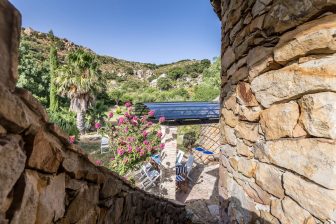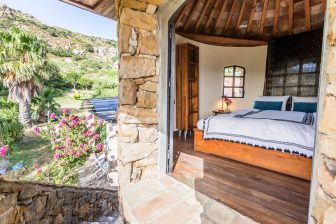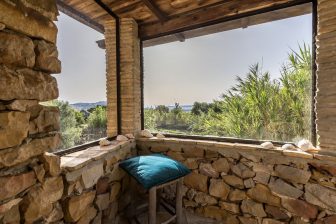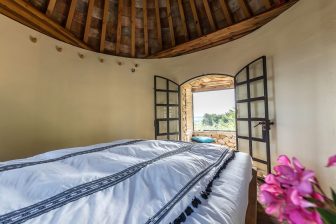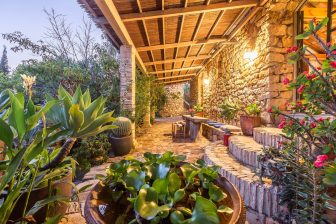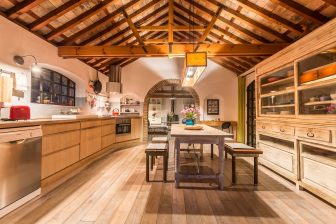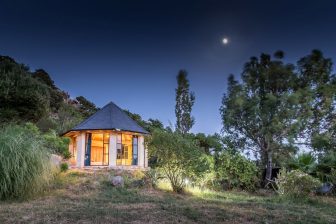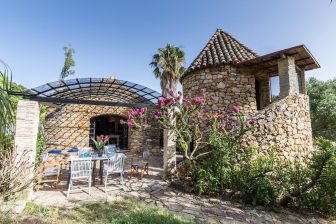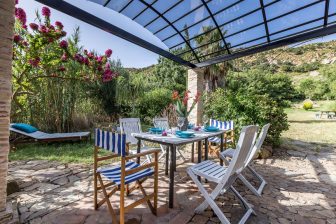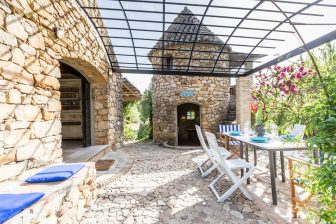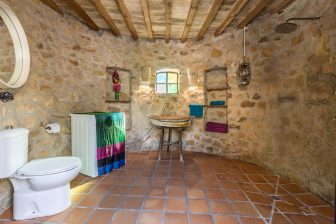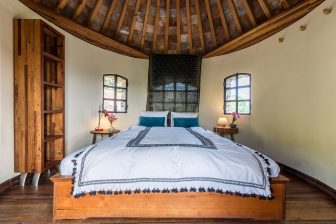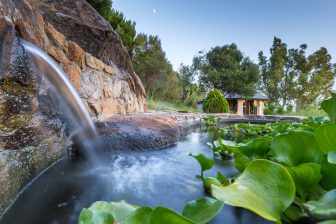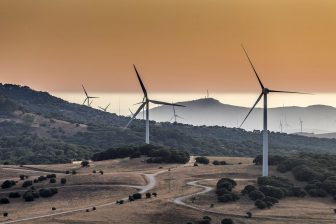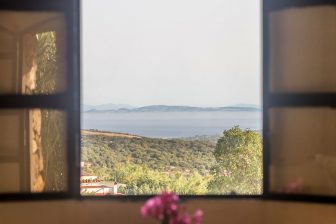 This unique, rural hideaway is positioned at the top of Saladeviciosa, a tiny hamlet opposite the Sierra of San Bartolome (Betis) and the climb to Bolonia and close to the small white "pueblo blanco" of Facinas.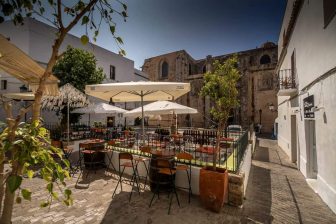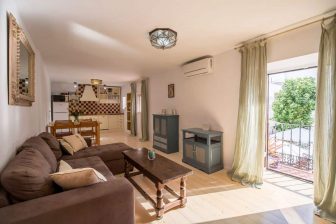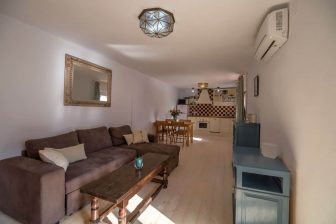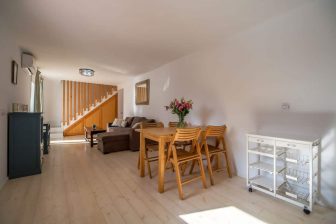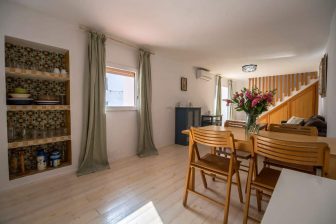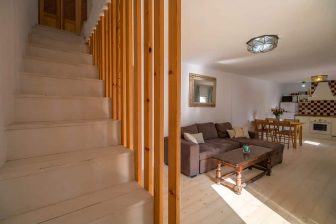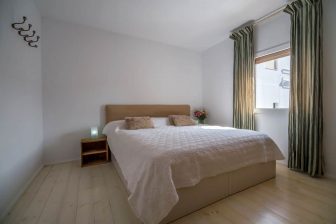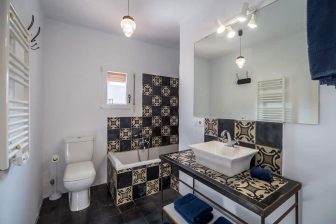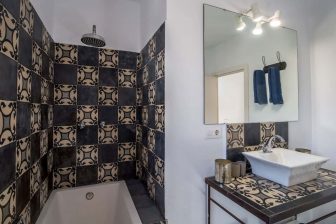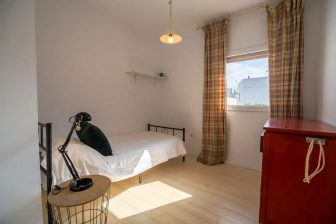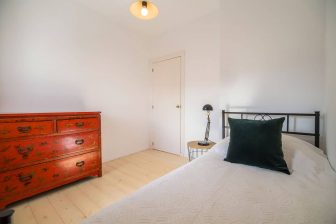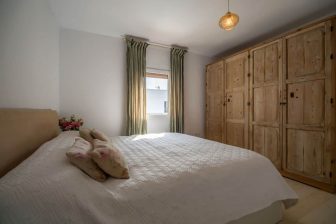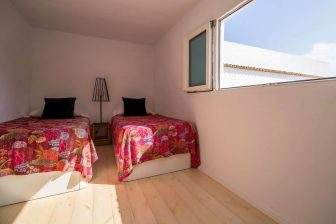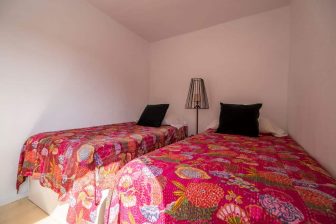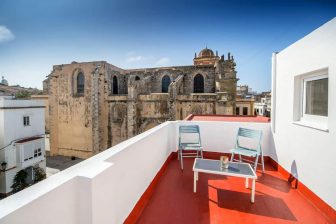 Historic Old Town , Tarifa
Located in the idyllic Plaza Oviedo overlooking San Mateo Church, this extremely centrally located apartment sleeps five people in three bedrooms.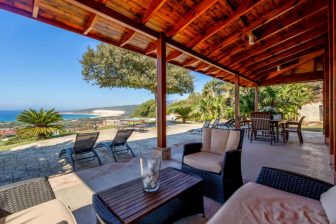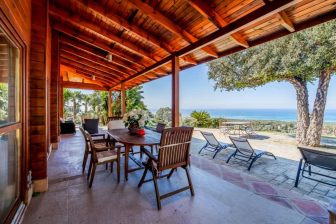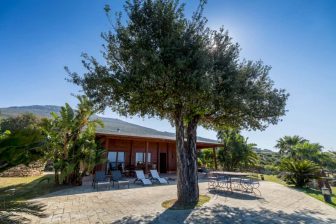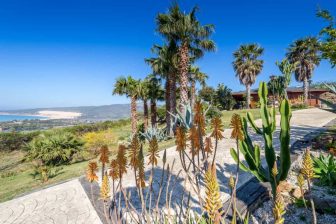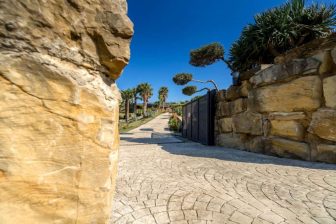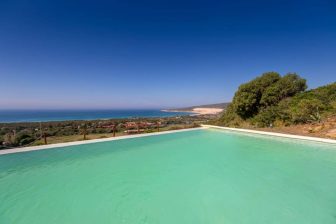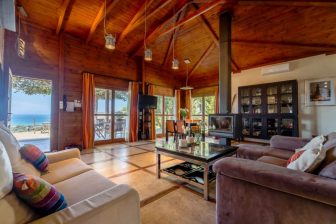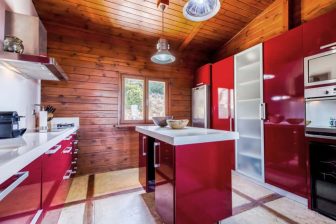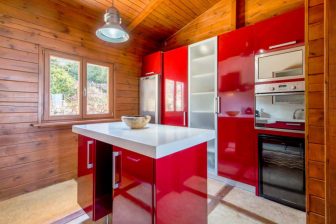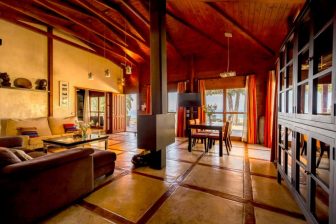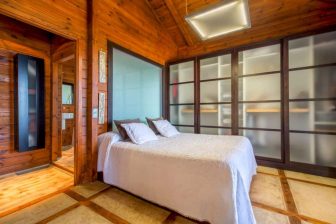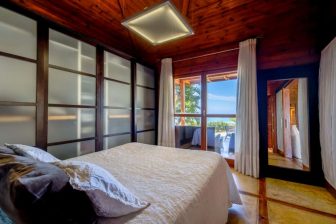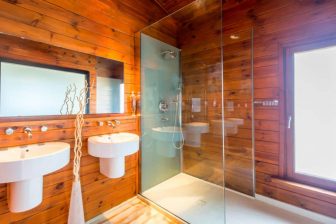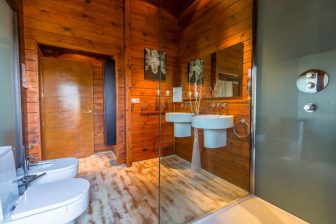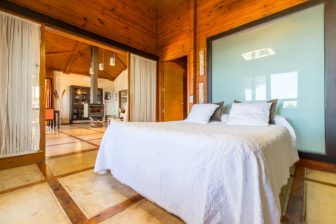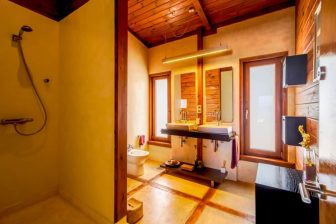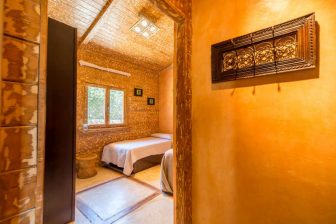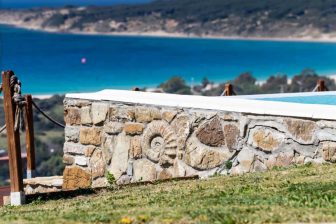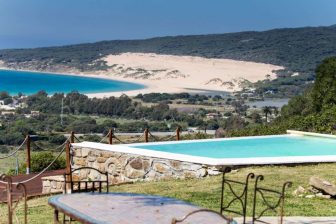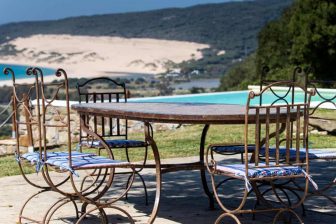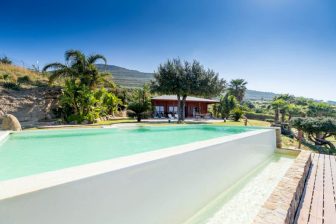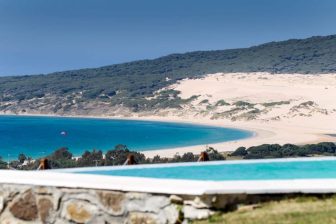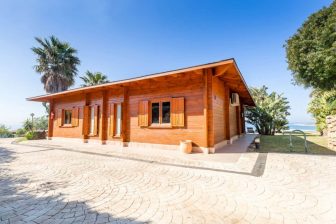 Fabulous little pad with all the home comforts for up to five people, with an infinity pool and breathtaking views over Valdevaqueros Beach and out towards Africa.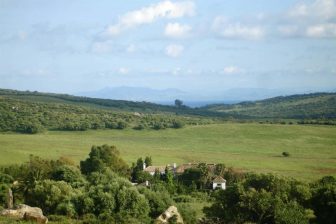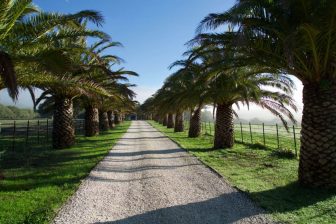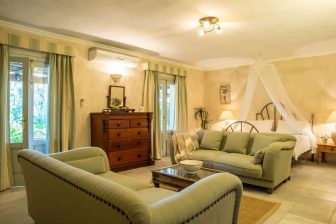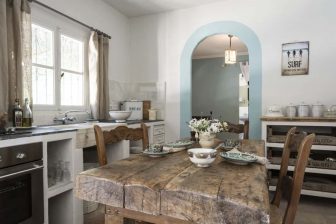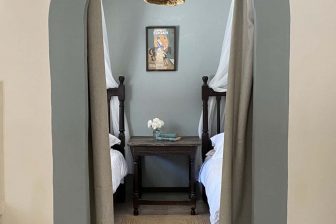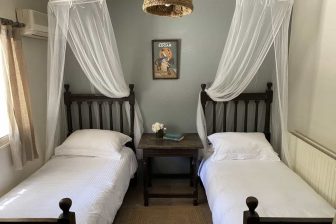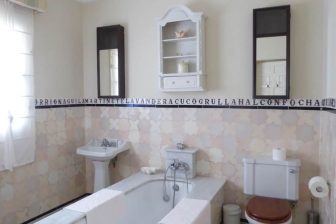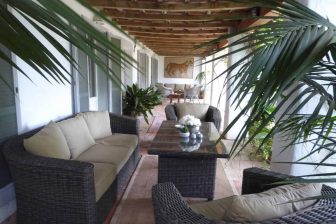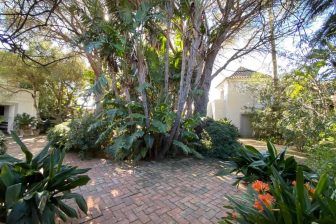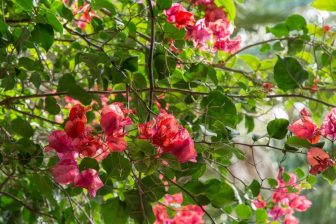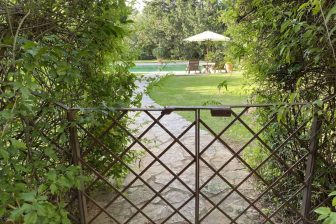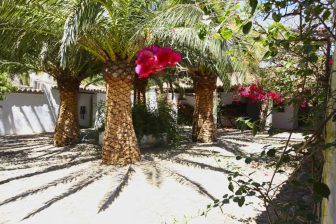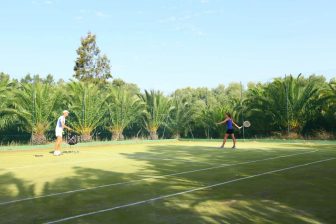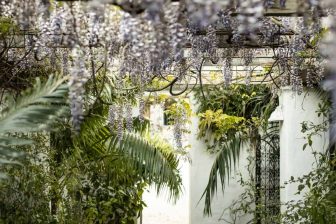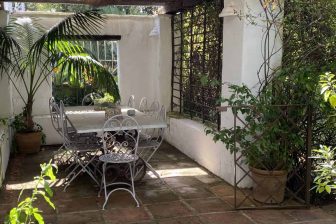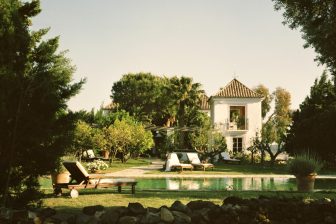 Comfortable family cottage with two bedrooms that is located at a magnificent farmhouse, on a 80.000m2 estate just ten minutes from the Tarifa and Bolonia beaches.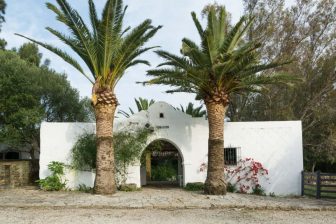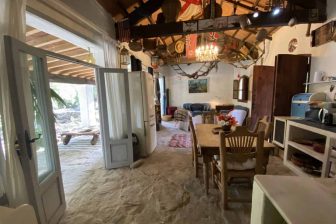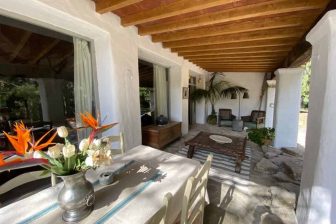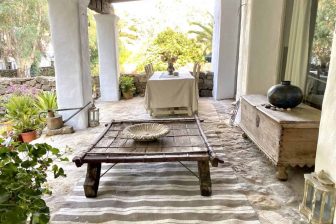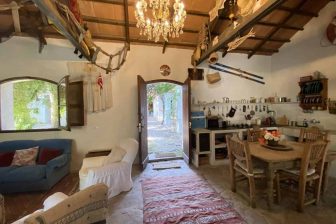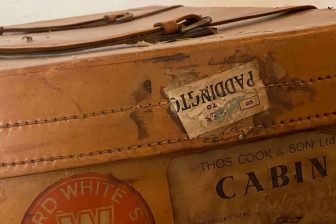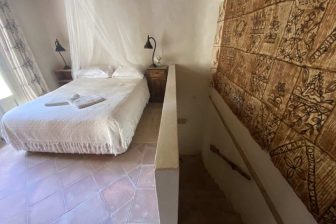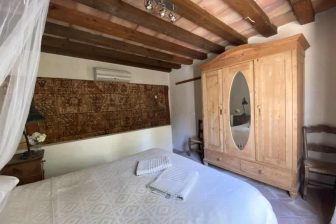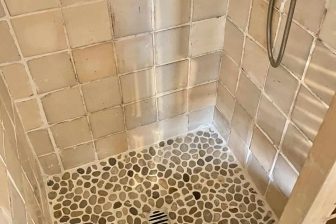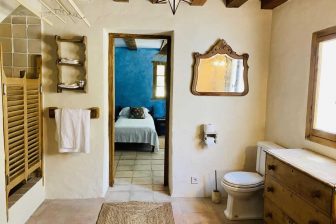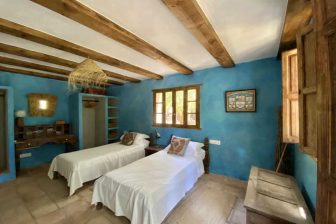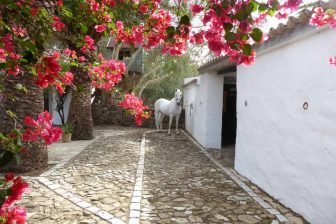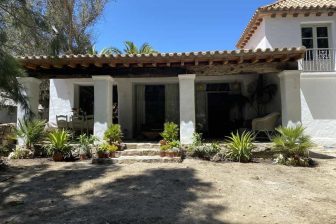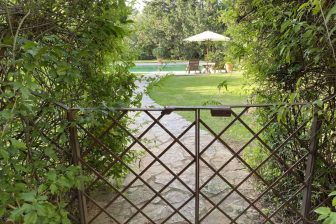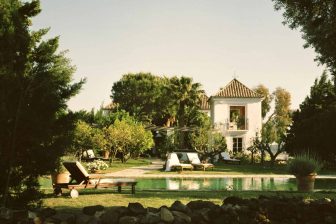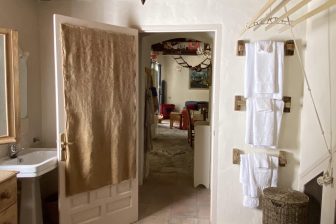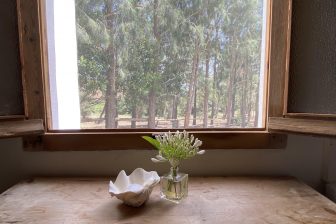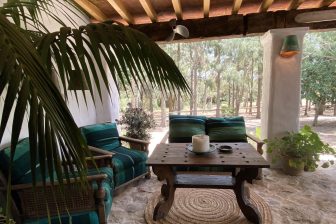 Funky little cottage that will sleep up to five people, decorated with real flare – original pieces and marine antiques – plenty of space, special views and just a really great feel to it.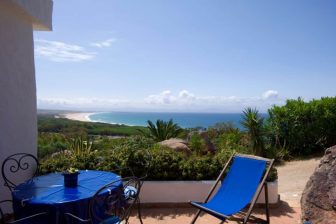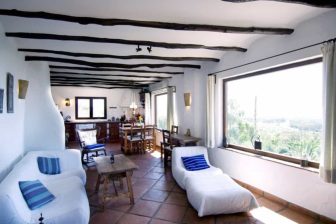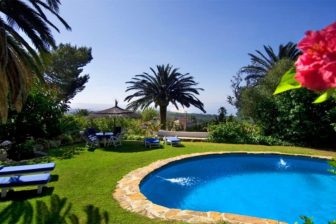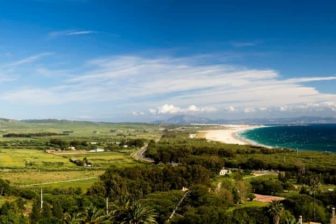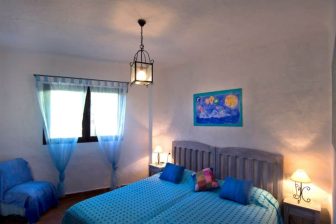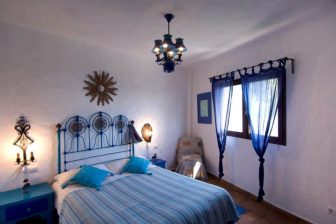 An ideal choice for a family holiday, two bedroom house with a shared pool and sheltered gardens and terraces in an unbeatable location.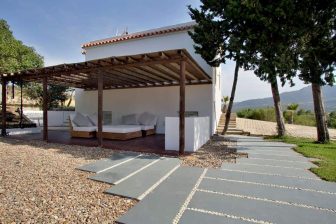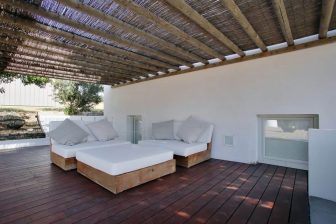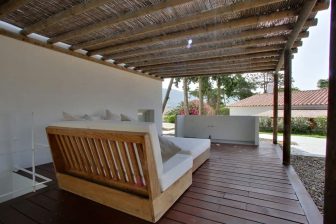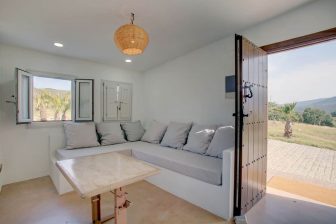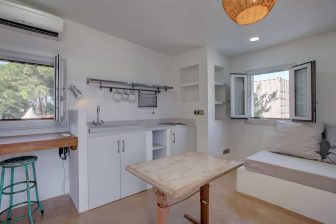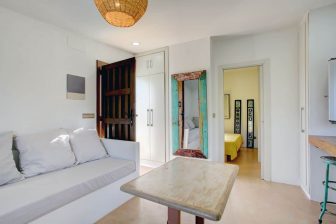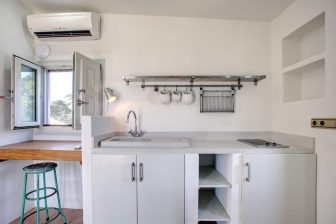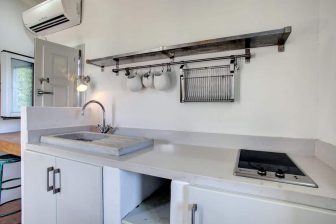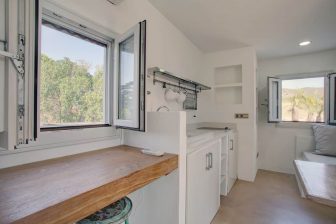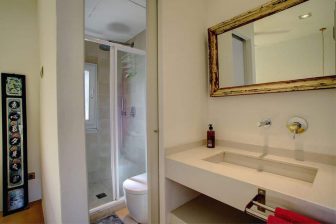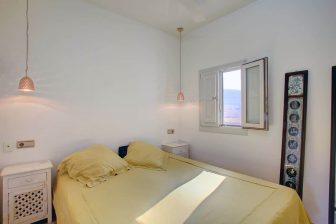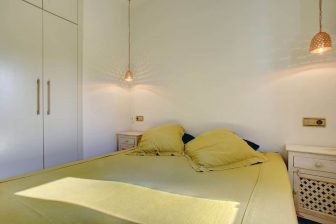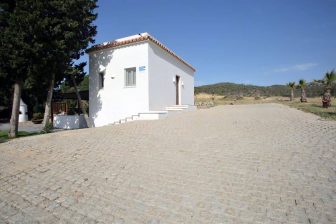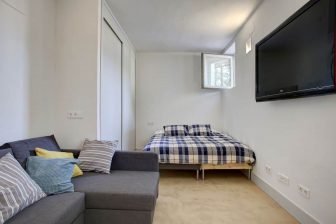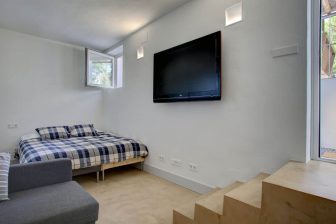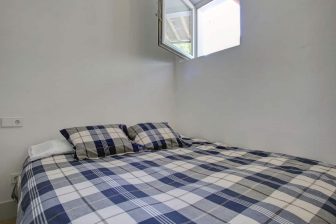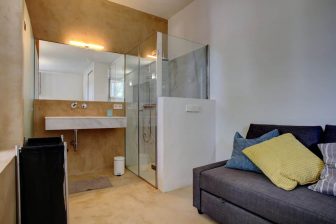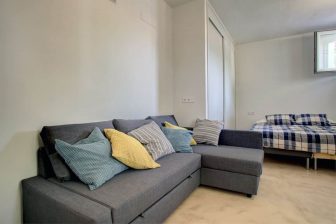 Casita on two floors that has been divided in to two apartments, positioned at just 500m walking distance from Punta Paloma beach.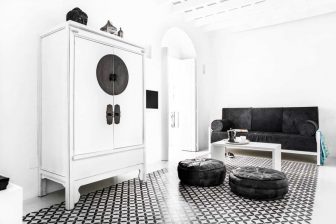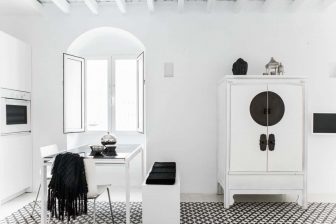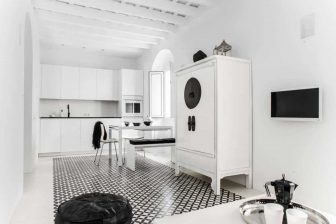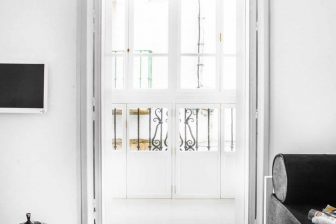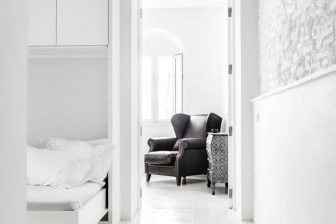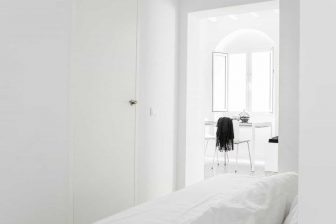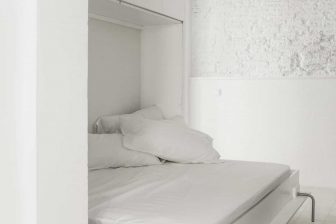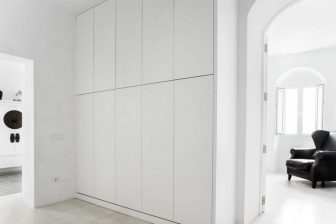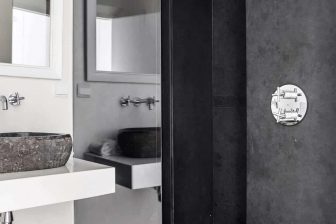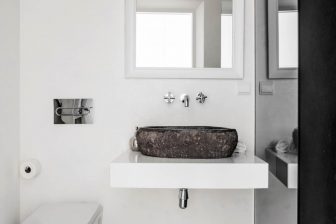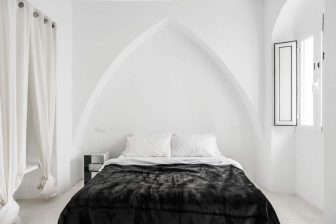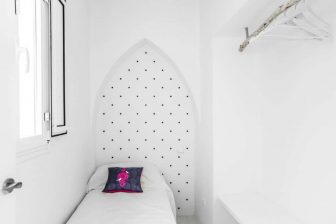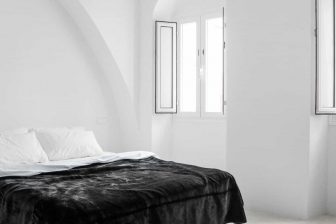 Historic Old Town, Tarifa
Monochrome apartment with views on to the delightful Plaza del Angel and the Saint Francis de Assisi Church in Tarifa's historic old Town.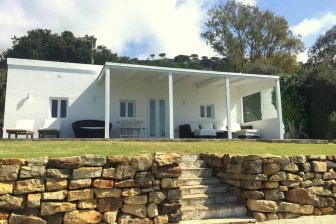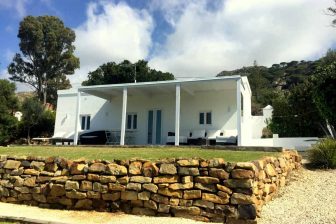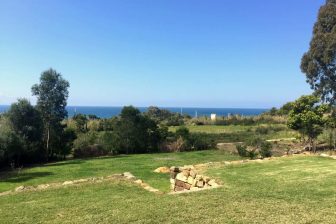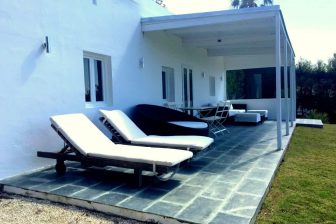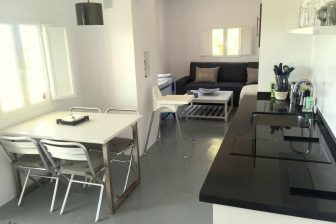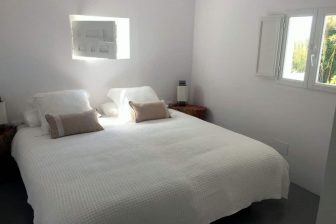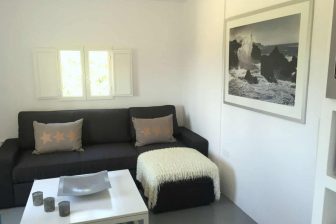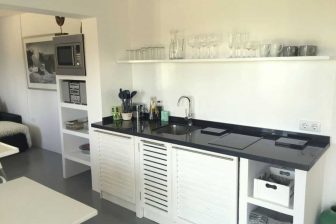 Beautifully designed, compact and modern one bedroom bolthole in a central location that can sleep up to four guests with a private garden and spectacular sea views.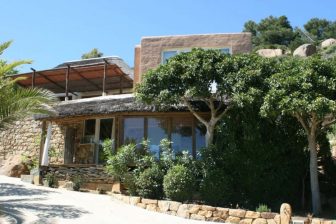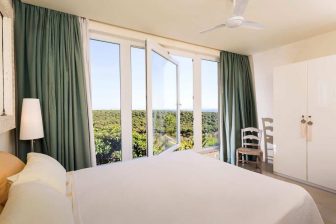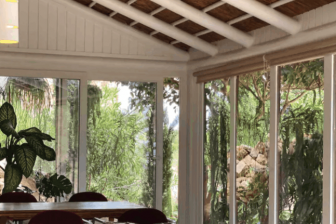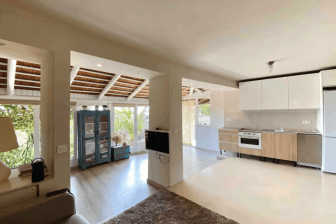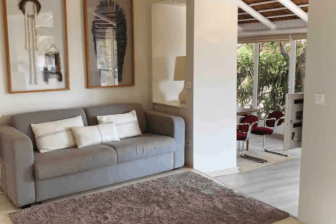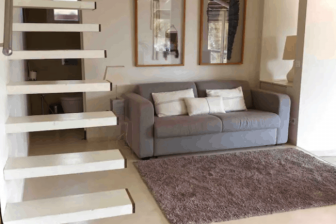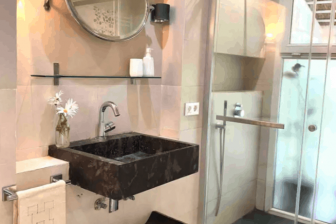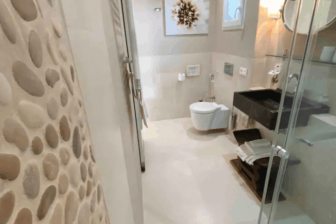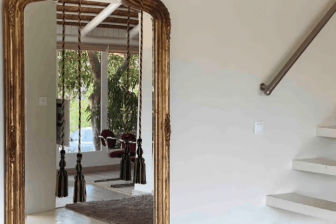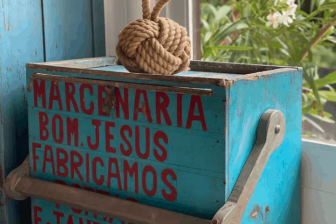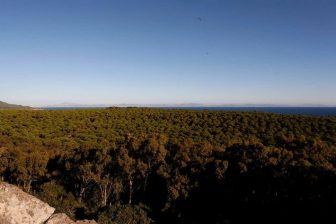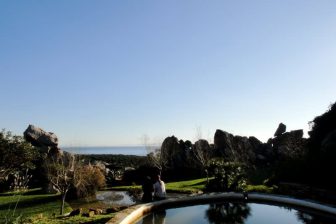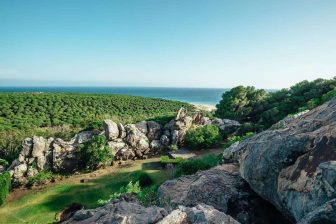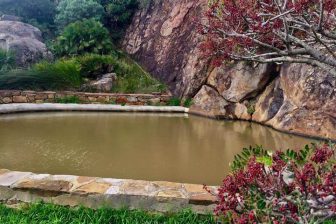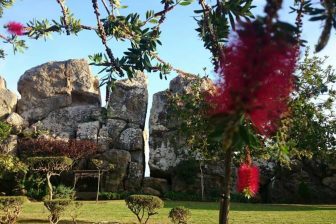 Hidden in the pine forest amongst millenary rocks this duplex is spectacular in its modern design, position and for its exceptional interiors; a place of serenity and truth where guests could reconnect with nature in comfort.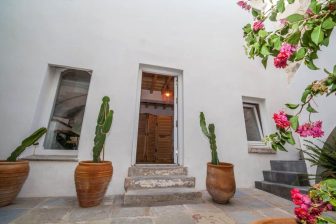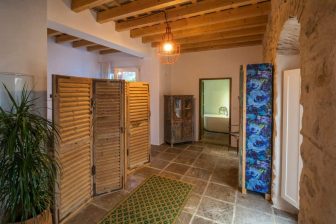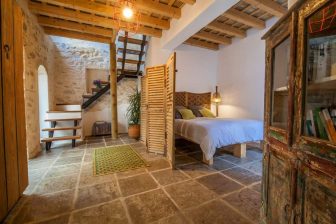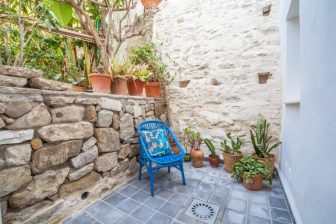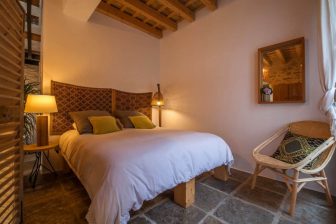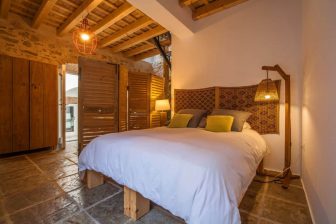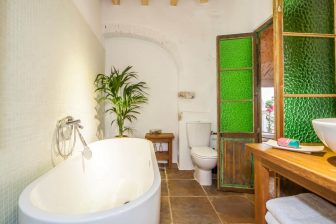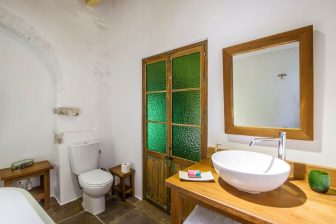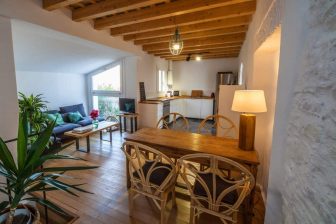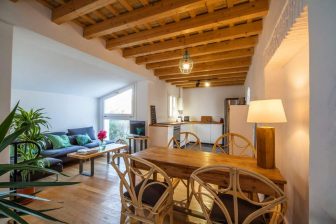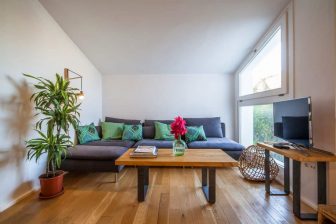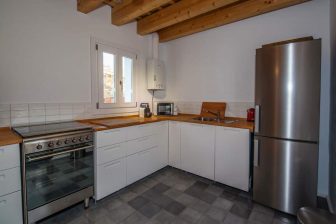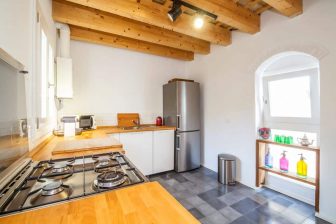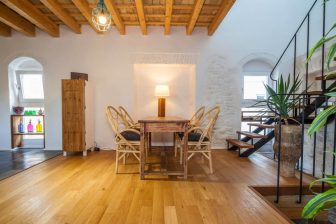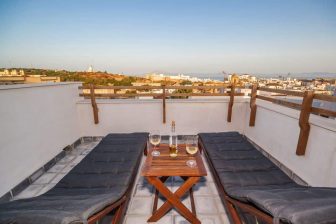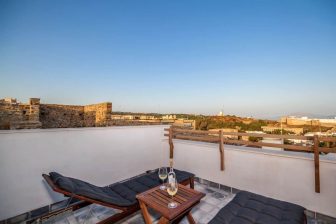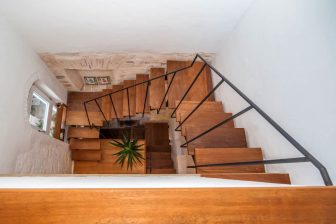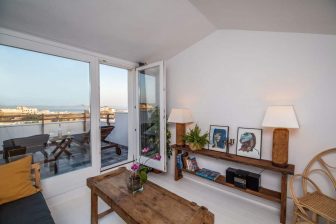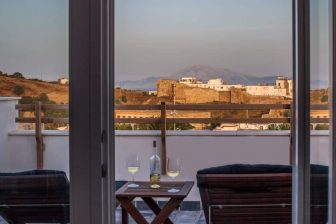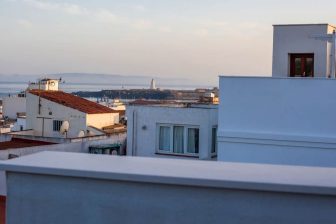 Historic Old Town, Tarifa
A hidden treasure; inside a traditional Andaluz property lies this little gem!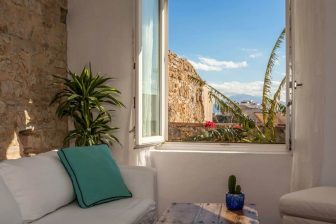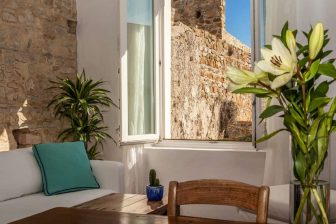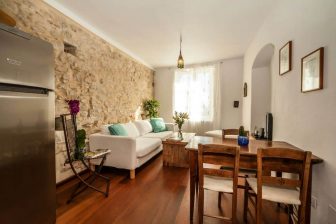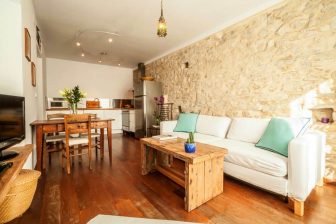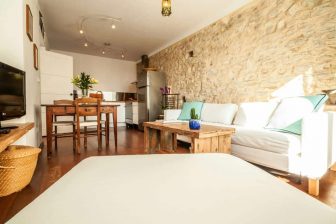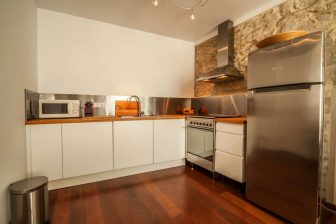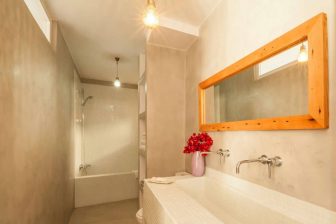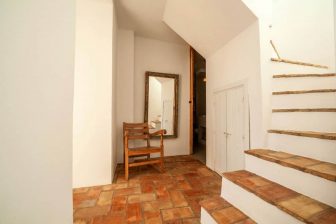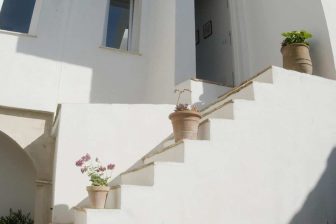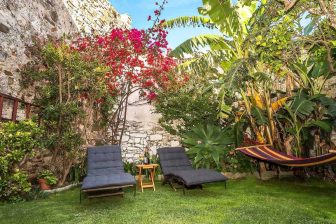 Historic Old Town, Tarifa
Delightful first floor apartment in a traditional Andalusian Patio XVIII with private roof terrace and garden in the heart of the old town.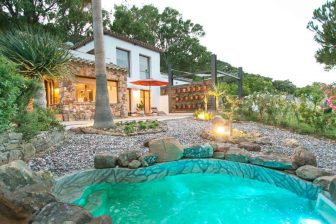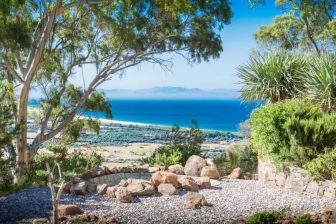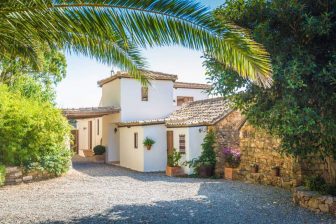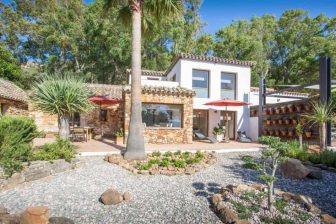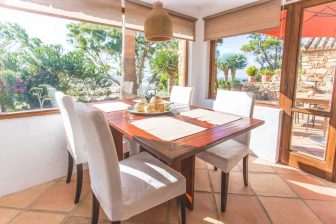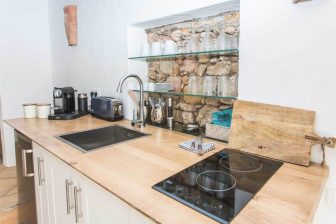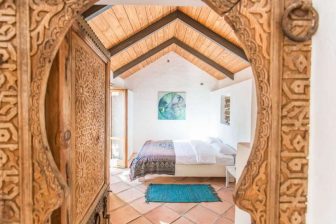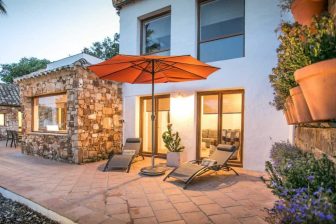 Stunning one bedroom home in the hills within the natural park, high-end features include the jacuzzi which enjoys unbeatable views of the countryside, town, beaches and Africa across the Straits.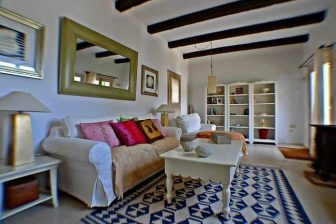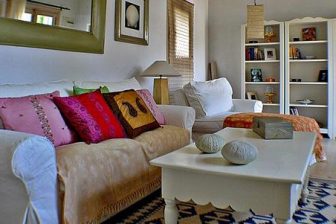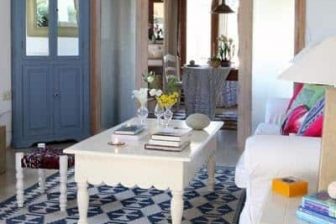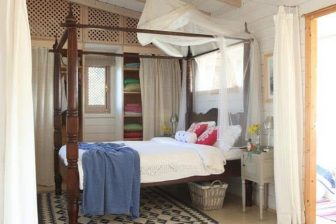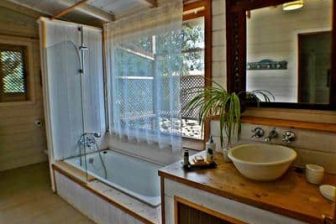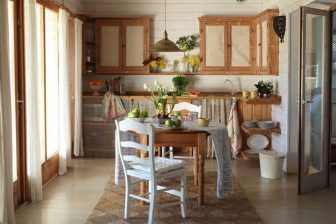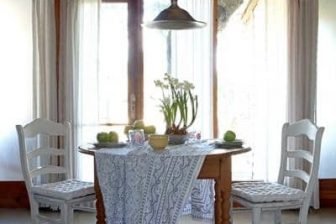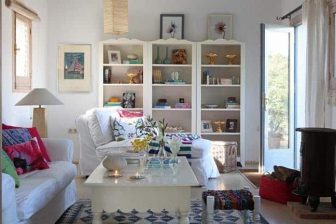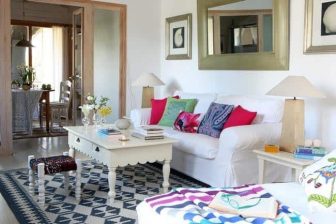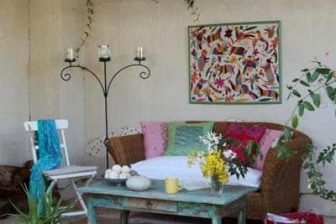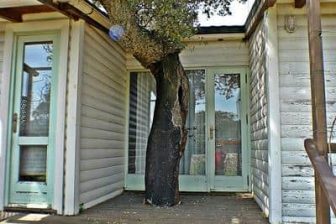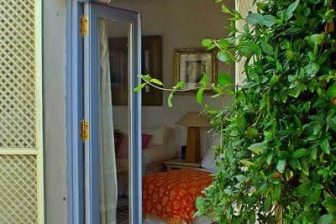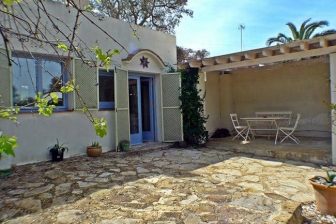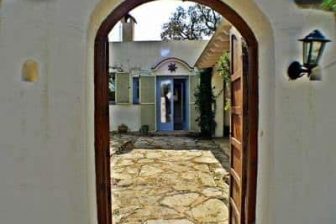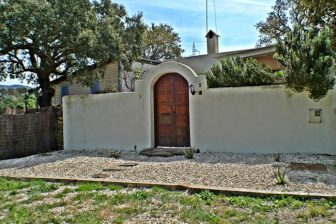 This little country home is a charming retreat; with thoughtful decoration, well equipped and ideal for a couple or family with young children looking for nature at a sensible price.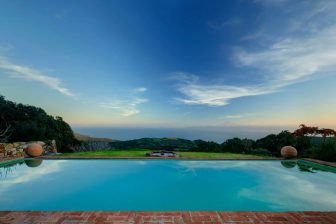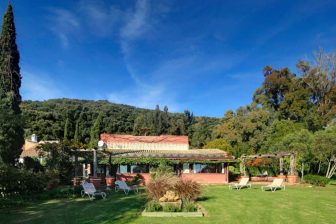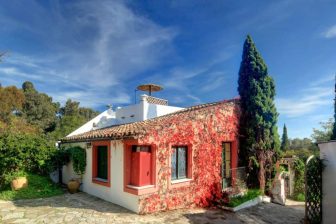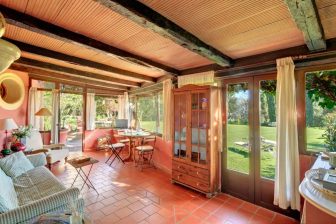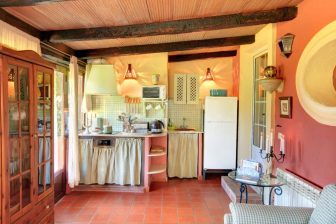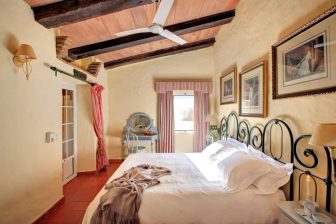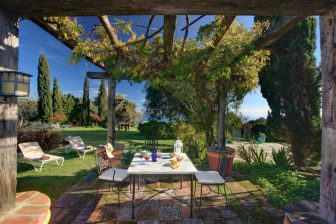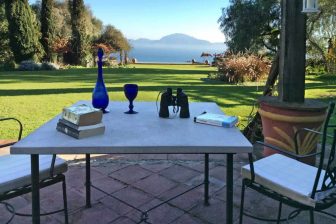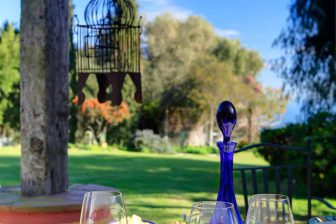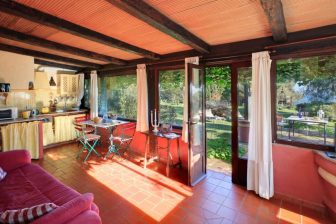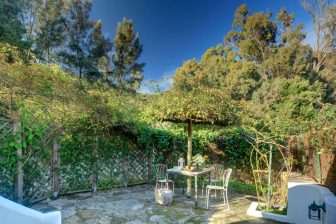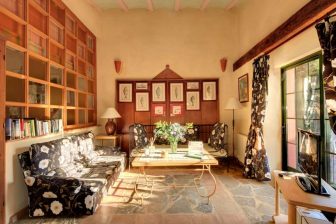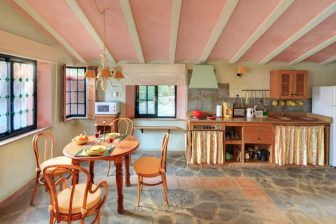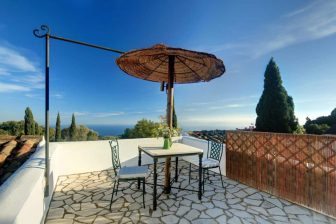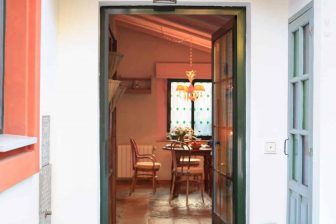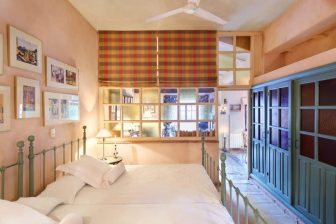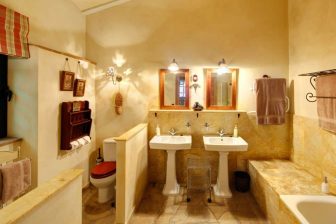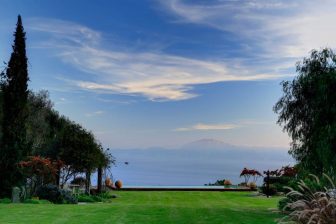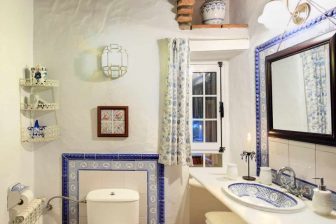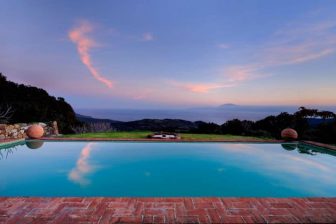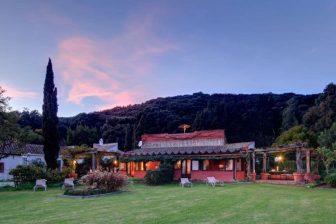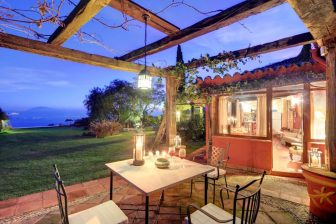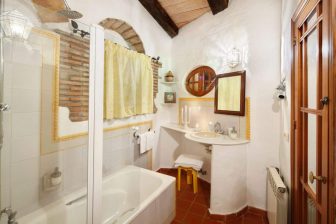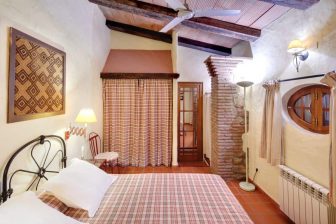 Cottages at Cortijo Cantarranas
Three one bedroom cottages in a remote (4km down country track) and privileged location within the Natural Cork Forest – a haven of peace and tranquility.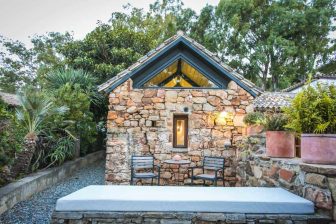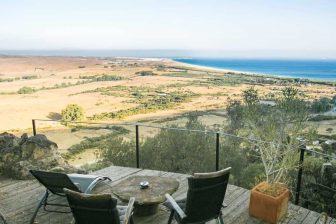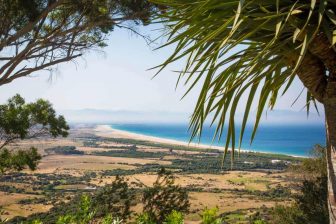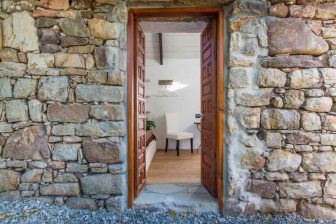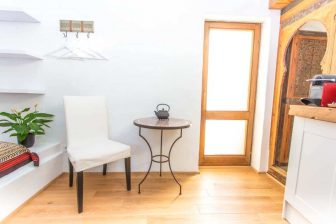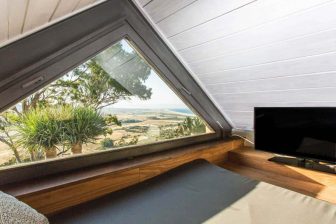 Charming one person casita in La Peña inside the natural cork forest, with fabulous opportunities from the property for walking and bird watching.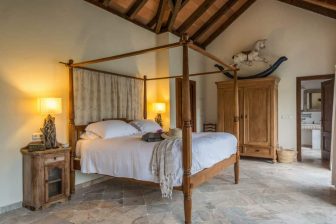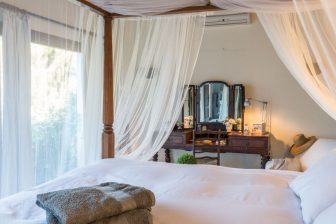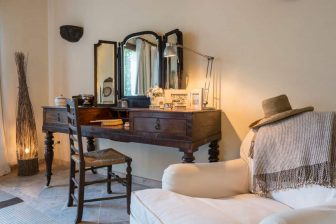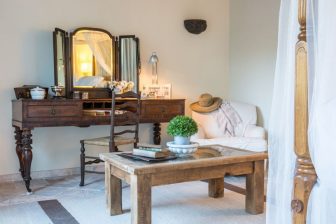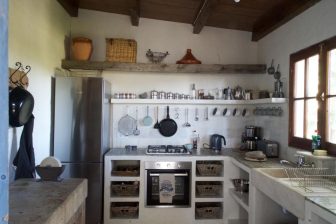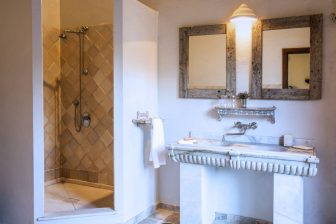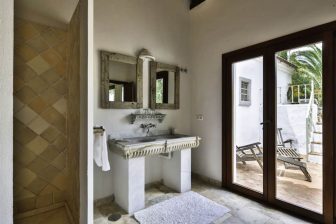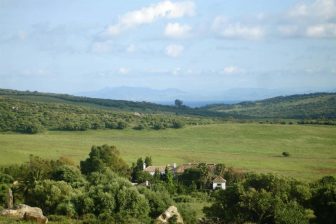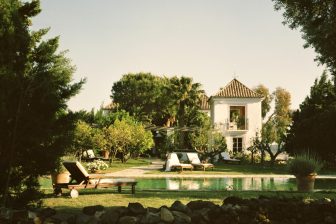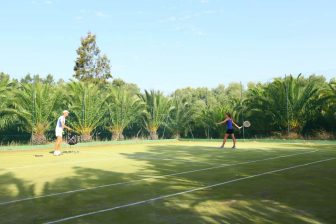 Bougainvillea Suite at Andalusian Farmhouse
A spoiling self-catering suite at a traditional Andalusian farmhouse, with pool, tennis court and 80.000m2 of land to enjoy, plus just ten minutes from the Tarifa and Bolonia Beaches.